Proposing another unconventional wedding dress designs, Houghton Bride by designer Katharine Polk releases the latest Fall Winter 2016 wedding dress collection inspired by the looks of "Kate Moss meets Penny Lane". From a range of mini dresses, to fringe gowns, to fur separates with a 70s inspired twist, challenging the ideas of what a 'wedding dress' should look like, the new collection was divided in to five sections, each playing with color and texture, channeling the label's most recent ready-to-wear line.
With the ingenuity of the dresses, the muted colors, the classical shapes, the glamour and the hippy air shown throughout the line-ups, each of these edgy selections really has a place in the Fairytale Dress array of out of the ordinary gorgeous dresses. Discover more from Houghton's new collection below.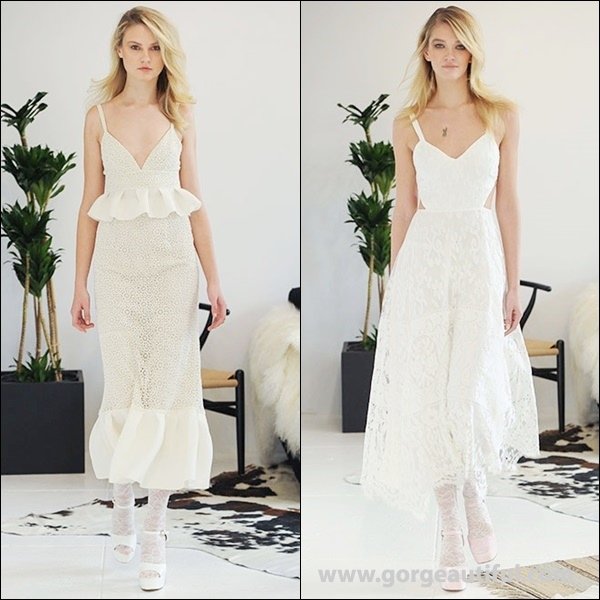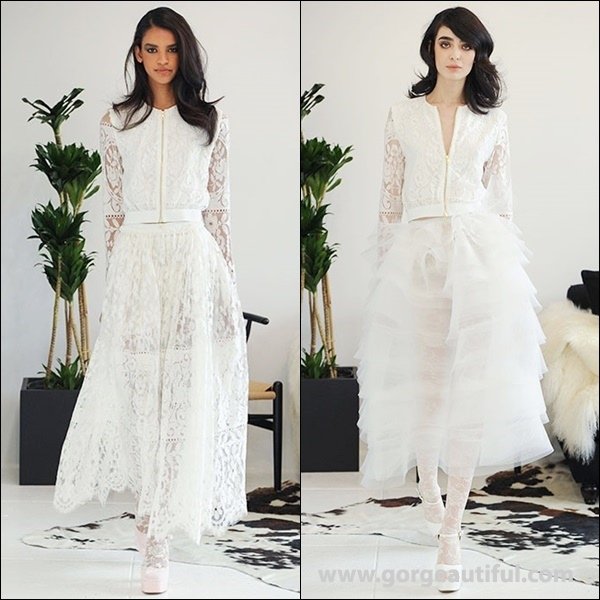 Revealing a beautiful continuity of signature prints and details, the pieces stay true to the designer's modern, urban bohemian aesthetic featuring plenty of nude Chantilly, silk fringe, shearling furs and dreamy floral prints adorning the garments. There's a blending of sleek seventies silhouettes (think sequins or long white sleeves and fringing falling from the waist) with a more bohemian sixties influence that all sat together with remarkable effortlessness.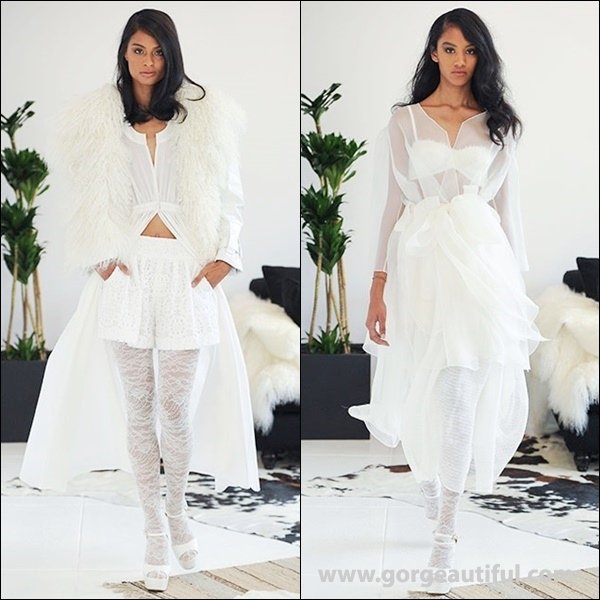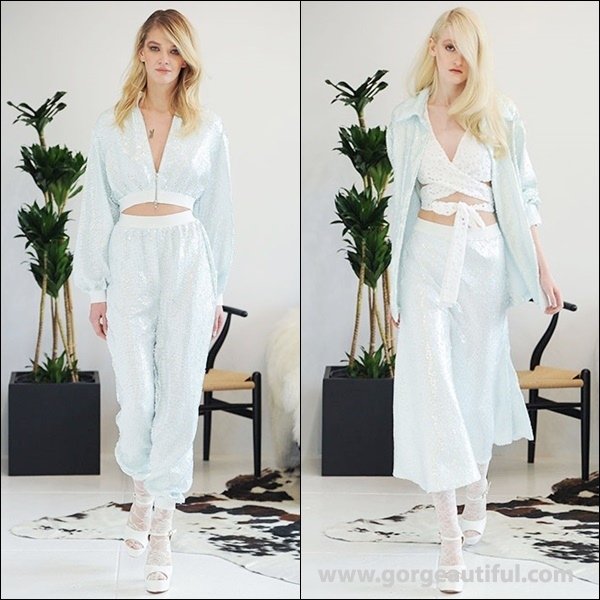 A modern vibe of a pale tinted dropped waist silhouette mixing separate and layered tulle dress replace the usual overwhelming 70's bohemian style, while the appearance of sheer layers of lace and silk with an unbelievable, floor skimming fringed skirt, mesmerizes the classical bohemian dream.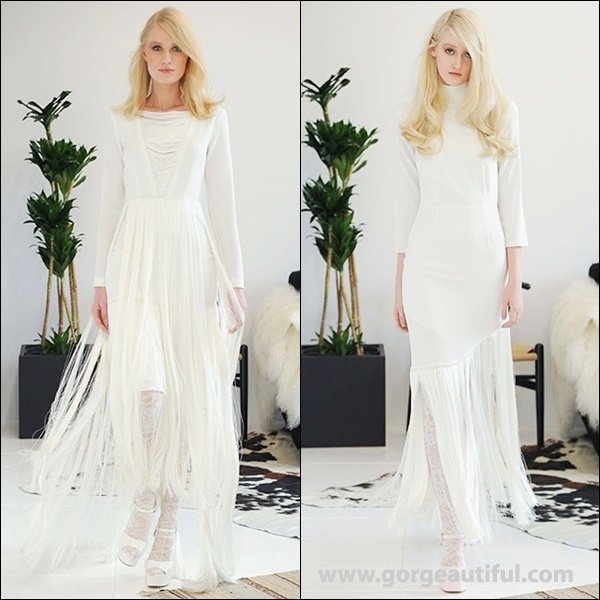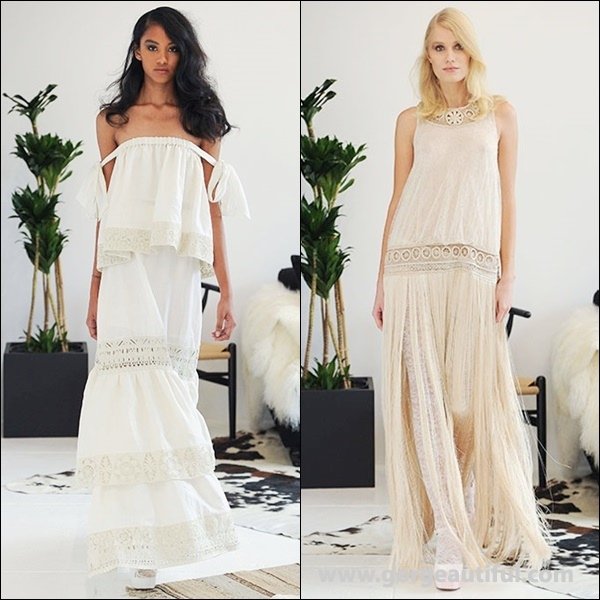 Summing up the collection, designer Katherine Polk described the five sections of Houghton Bride Fall Winter 2016 collection, as she said "For her daytime city hall wedding, a little white dress; for her mountain top get away, a white fur and patent leather cargo jacket; for the grand evening wedding, glamorous silk fringed gowns; for her honeymoon, an ice blue sequinned jogging suit; and a sexy, nude Chantilly ruffled gown for the expecting bride."