Inspired by the elegance of noble women from the 60's, the new collection of Gucci Spring Summer 2013 stood out elegantly with clean lines and straight cuts, which were quite different from the maxi flowing gowns that the label usually has. Throughout this fabulous runway, Frida Giannini emphasized on bright and solid hues, giving such a luxurious, feminine, and romantic touch in a refreshing way.
From white and black to cobalt blue, mustard yellow, turquoise, and emerald green, along with lots of azalea pink and fuchsia passing by, the new collection was presented in minimalist vibe, yet sophisticated in their purity. The elegance of the 60's evoked through colored sunglasses along with heeled and strappy gladiator sandals in matching tones, while sparkling accessories such as plexiglass clutches with jewel clasp and bijoux jewelries in turquoise and coral accentuated the glamorous looks
Among the parade of outfits in python prints, capped sleeves that gave volume to the mini dresses, suits, and jackets, as well as those that were stamped on a crisp Japanese paper-looked fabric, in it's clean lines, column silhouettes accented with plenty of intricate detailing such as deep slits, a modern ruffle, capped sleeves, and dream necklines, evoking sweet blossom days of the Spring.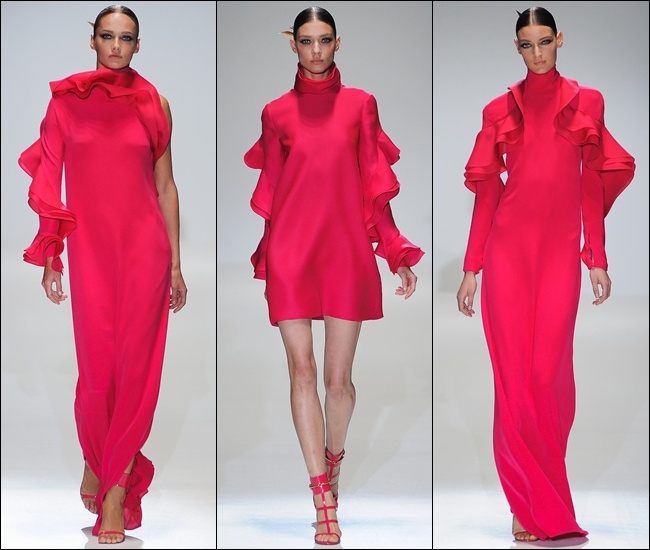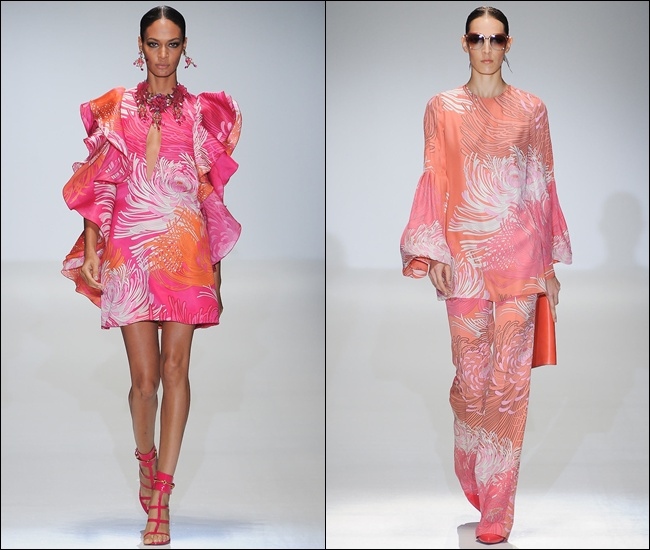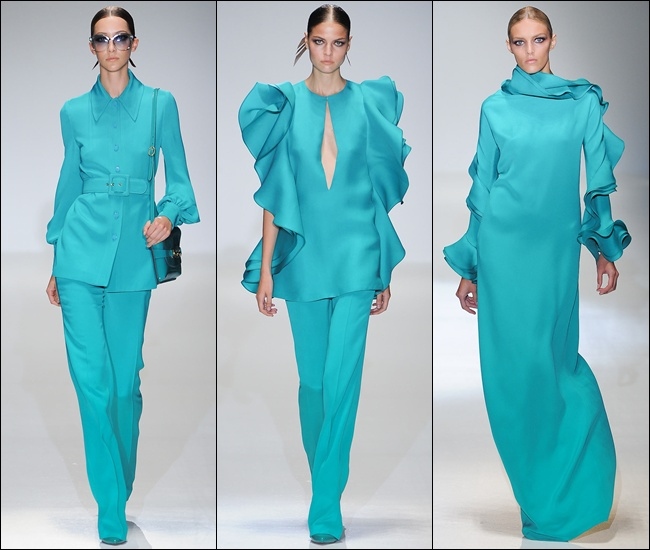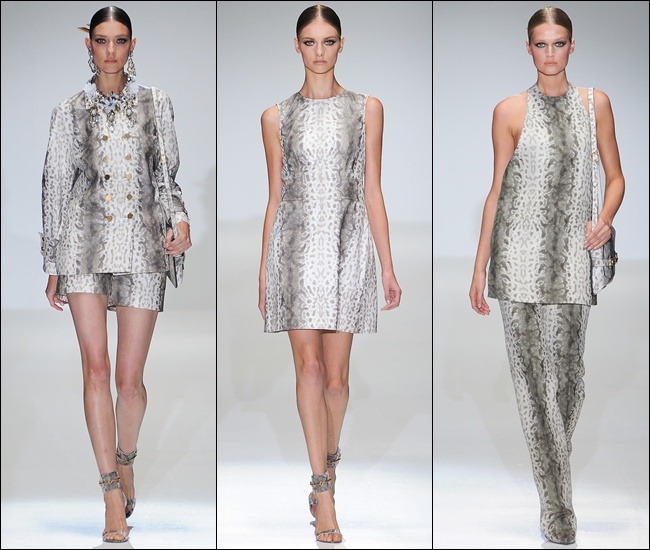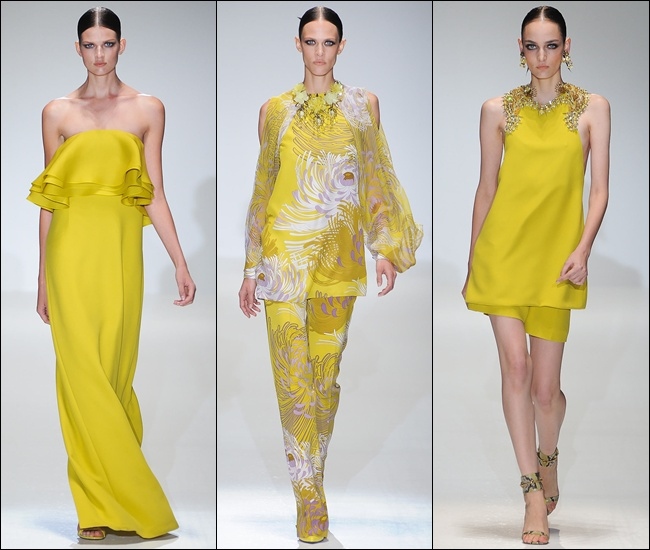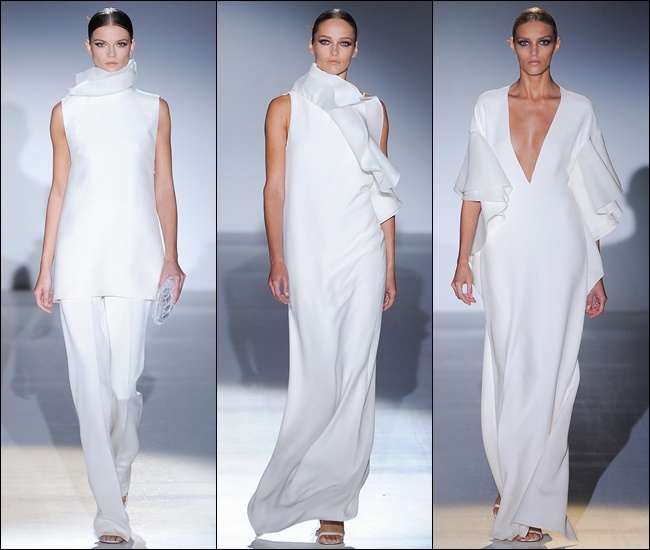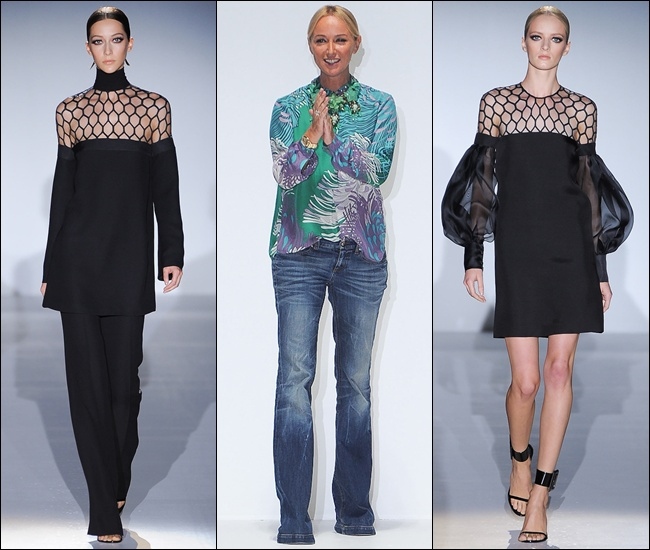 And for the evening, exquisite evening gowns were subtle, chic and timeless as the designer opted to show only black and white. It made for a strong endnote, especially in the cases of a stunning long white dress with coral jewels embroidering the neckline and another in black with ruffles outlining a completely bare back
While color took the only part of the message, silhouette was a main story, tunic and trouser combinations played the major role of the parade, and delicate ruffles embellished with beauty, the fabulous collars definitely won people's attention, as they created such splendid motions to the entire looks, adding an elegant, feminine sensuality to the models.
All in all, the high-end Italian Gucci has once again amazed the audiences with their timeless elegance and luxe simplicity. The tunics, cutouts, jeweled necklines, 70′s vibe, incredibly gorgeous sleeves and collars, jolts of color, and some Japanese inspired prints all made for an exquisite collection which will be worn from generation down to generation.