Echoing clean and simple silhouettes in a parade of subdued pastels, designer Frida Giannini's vision for Gucci Fall Winter 2014 collection was a polished start to Milan Fashion Week, as she took the Italian brand back to its heyday. Glammed up with luxe embellishments including crystal adornments, leather finishes and fur coats, the sleek silhouette of the season embraces a modern twist to the 1960s Mod fashion movement featuring classic sixties inspired A-line shape for a super feminine, chic options
Opened with the super effective combination of the suit and the tight fitting pants, topped with the just as fab and feminine jacket, throughout the collection, there were some fantastic denim jeans that found a way to be both slim and seductively slouchy, featuring the mix of the chic jacket and the denim pants. Then the mohair options come right after, presented with the combo of the double-waisted coat and the denim jacket.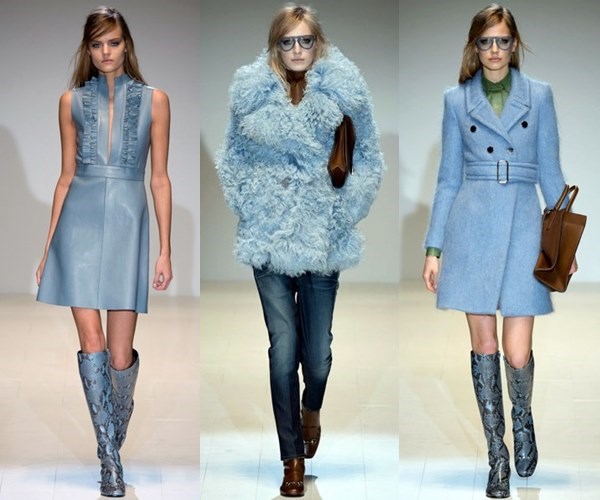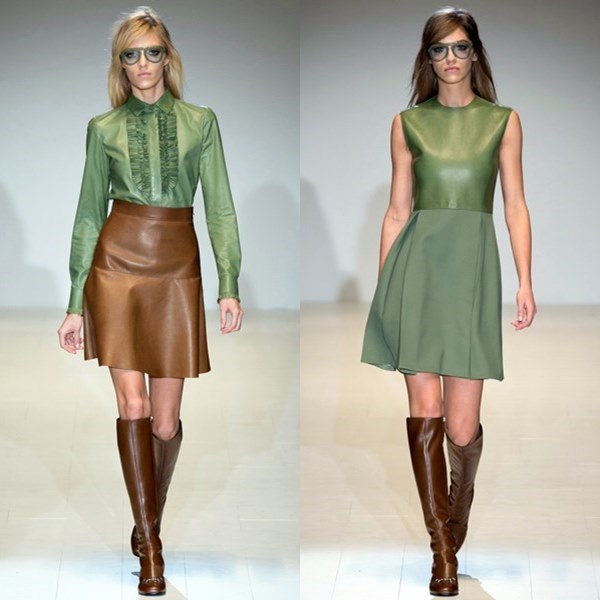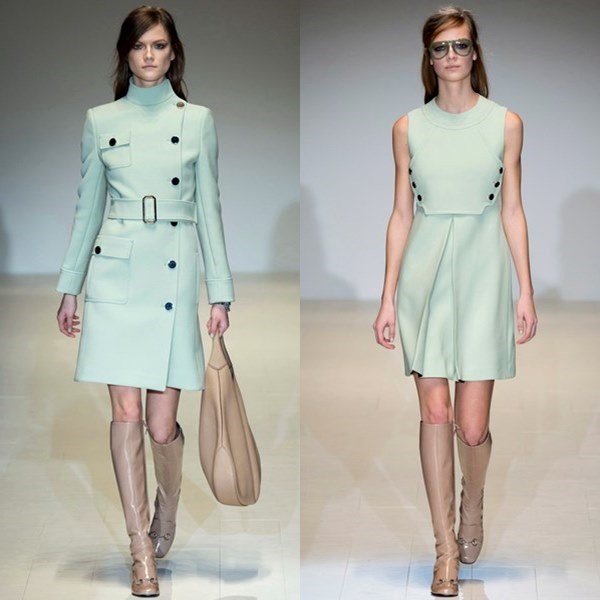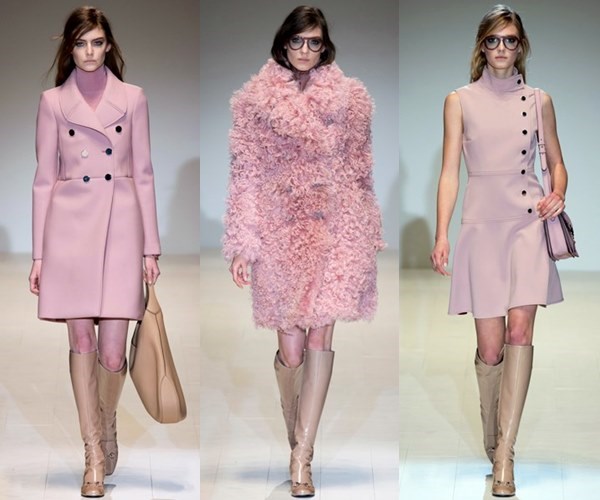 For the top girly and cute suggestions, elsewhere, the Gucci woman wears nice pairs of khaki green tops and brownish skirts – still having the ruffled elements – while for other looks, the details like the brown knee high boots complete the khaki green duo. The looks then followed with fluffy and cool looks for outerwear such as shaggy fur coats and sweaters paired with slim-fitting pants and suit jackets, featuring number of high impact outerwear options that was presented in long-haired luxe pelts of shearling, beaver, goat hair and mink or alternatively using the classic 60s silhouette of an A-line mini dress.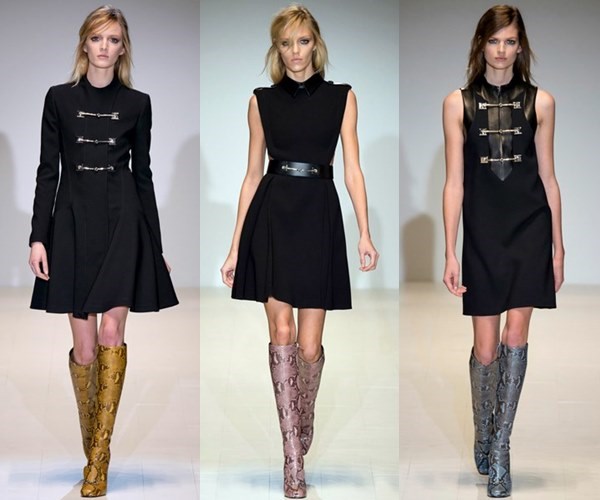 And finally, the timeless black and white using the classic 60s silhouette of an A-line mini dress appear for the final range of looks, making this line a perfect and uber-comprehensive pack of imagination of luxury, as Giannini outfitted the dresses with buttery leather accents or – for evening – covered them in hand painted pyramids of crystals that peeped out from the folds of a skirt, forming a bib front or caressing the shoulders.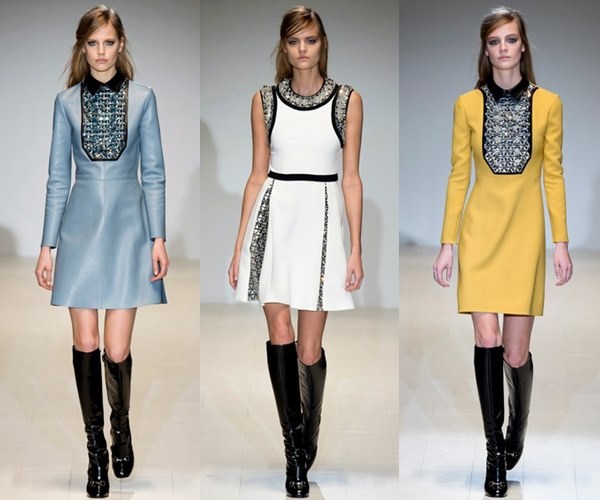 Overall, both in terms of accessories and garments, Giannini's distinctive color palette, expert tailoring, commitment to luxe materials and a continued exploration of techno treatments set strong fashion trends for the coming cold season, making the collection feel just as modern as it did Mod.