As Lane Bryant announced its partnerships with Glamour Magazine, their Fall 2016 collection was launched in last October. In an effort to provide fashion-forward, on-trend stylish pieces to plus size women, this long-term partnership has debut their collection in approximately 75 Lane Bryant stores and online, which include elected looks throughout the year, focusing on four different projects: one is a special Glamour editions and a Glamour.com video series based off the brand's latest campaign.
Taking the inspiration from runway and from street style, Glamour x Lane Bryant October 2016 Special Collection comes with outstanding, beautiful and elegant ready-to-wear pieces, focusing on work wear and smart design, alongside the Holiday collection dropping in December. The entire collection features five classic pieces including a black jumpsuit, a black leather jacket, a classic white shirt, a red pleated midi skirt, and a red and white striped fit-and-flare shirtdress, as well as some sequins for December collection.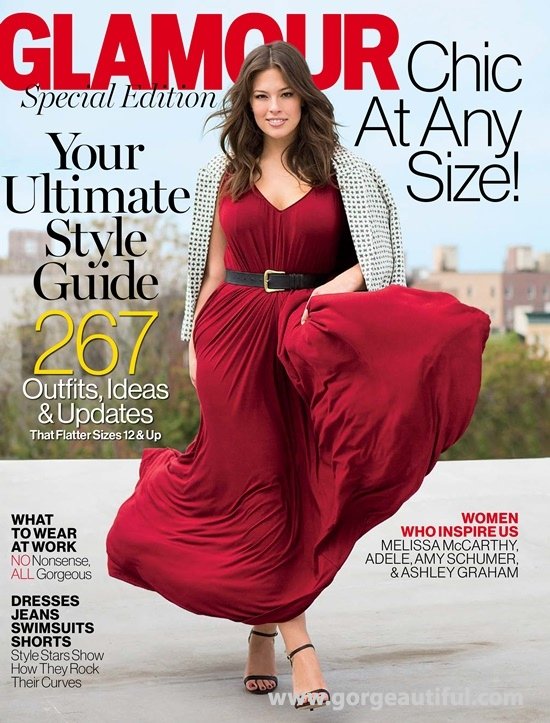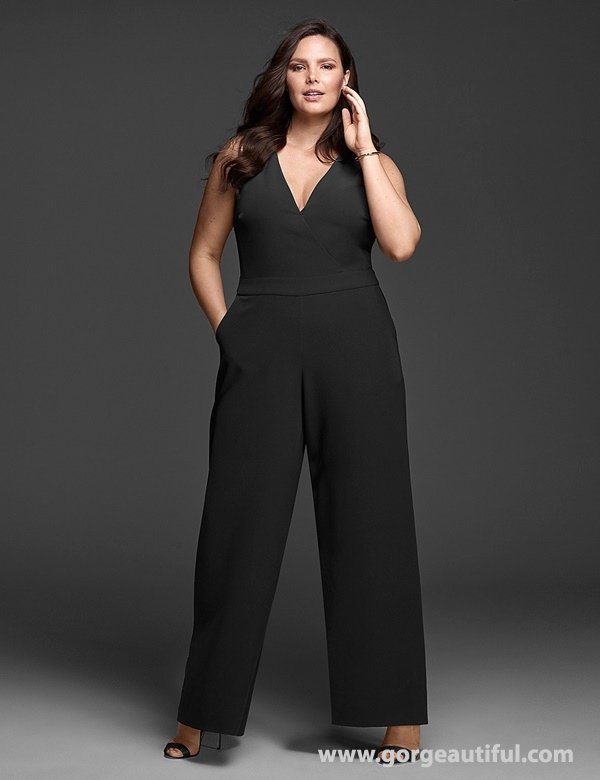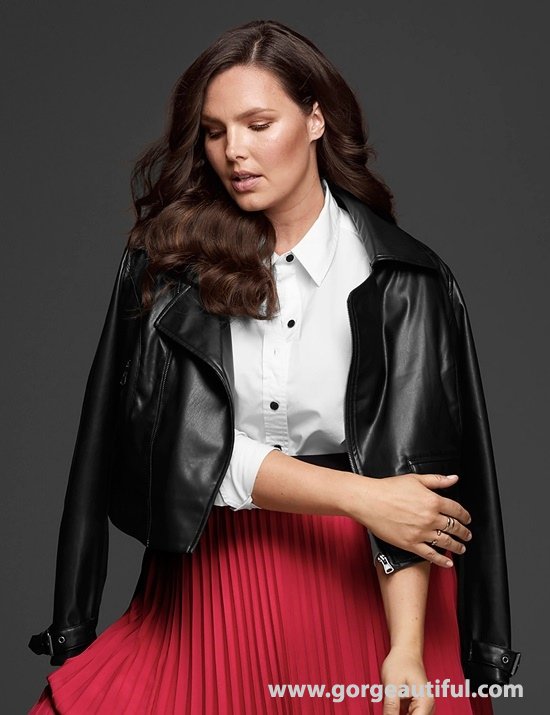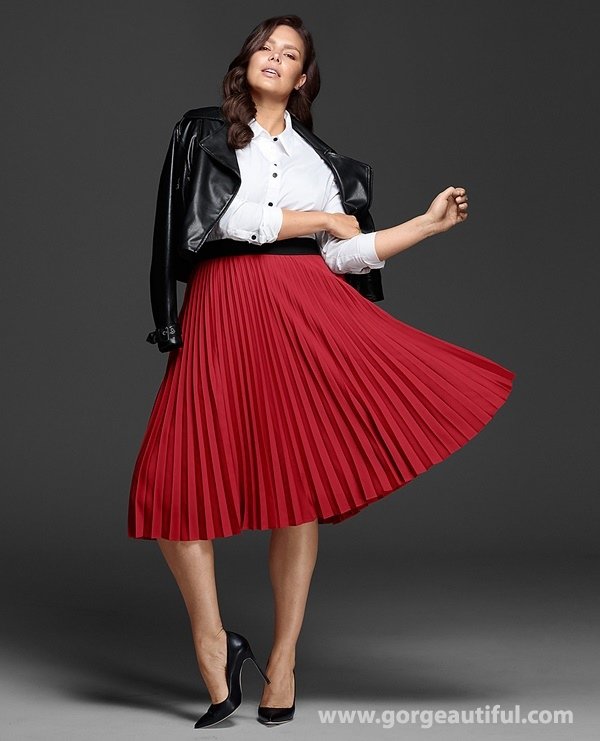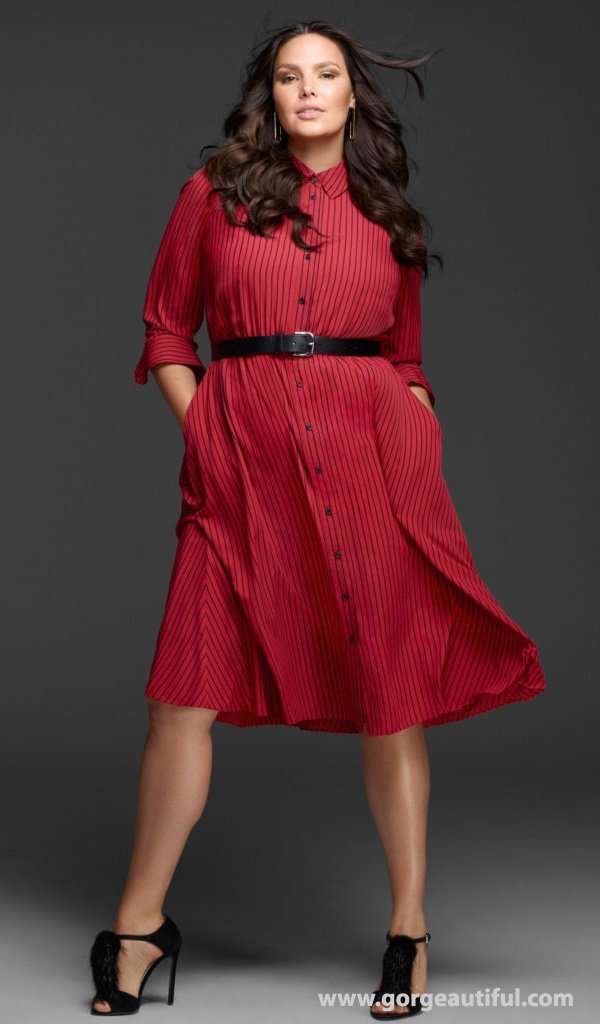 By building up a collection that mainly consists of smart pieces for office attire, the Glamour x Lane Bryant October 2016 Special Collection features four fashion forward looks in black, white, and red color palette, which include a chic jumpsuit that can be styled as the new LBD, a fully lined faux leather moto jacket with quilted shoulder detail and zip-front pockets at hip, an elastic micro-pleated red skirt that has all the moves with the figure, a striped menswear-inspired shirtdress with a fit-and-flare silhouette for any wardrobe essential, and a classic white button-up to match with different styles of smart clothing.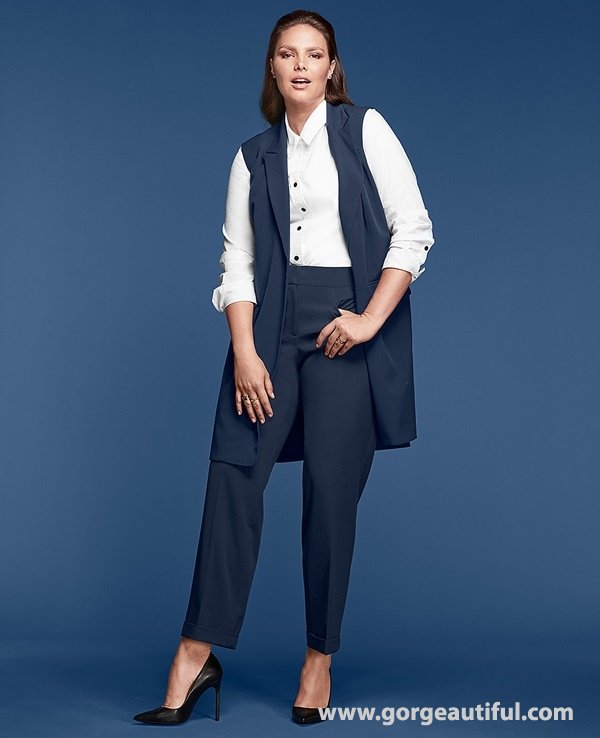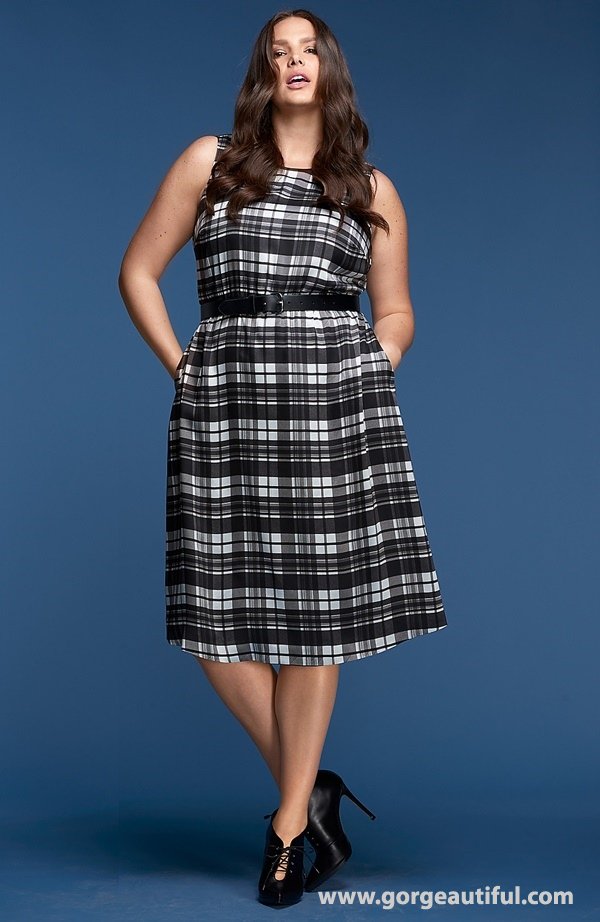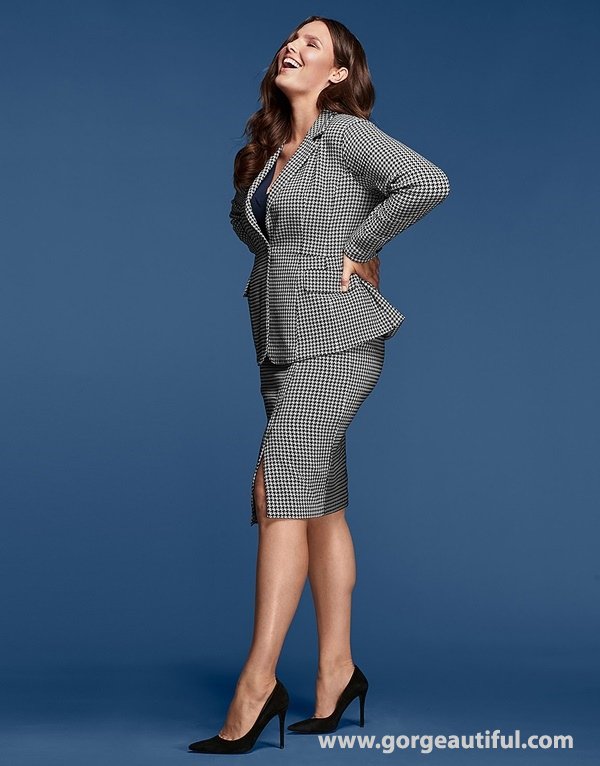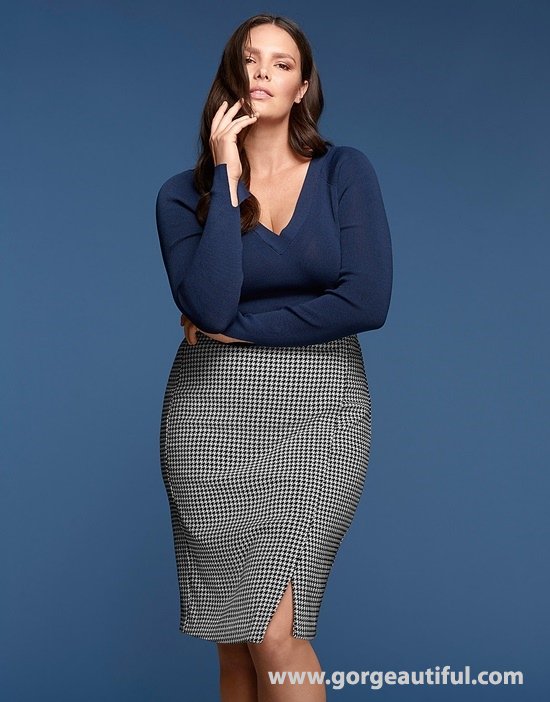 Following the October's selections, several more of Glamour x Lane Bryant collection will be launched in mid-November, and are focused on trendy and versatile pieces with neutral colors of grey, black, white, and blue, as well as houndstooth and plaid patterns. Featuring two sets of chic office suit – one is worn with a skirt, and others with pants – a side-slit pencil skirt is matched with a pocketed blazer, both in classic houndstooth print, along with a navy double-V sweater that worn underneath the blazer.
As for other suit's style, a pairing of sleek ankle pant and a classic white shirt is matched with a chic long vest for an incredible alternative to a traditional 9-to-5 blazer. Lastly, a silky-smooth shirtdress in plaid pattern completes this mini collection for any smart casual Friday combo.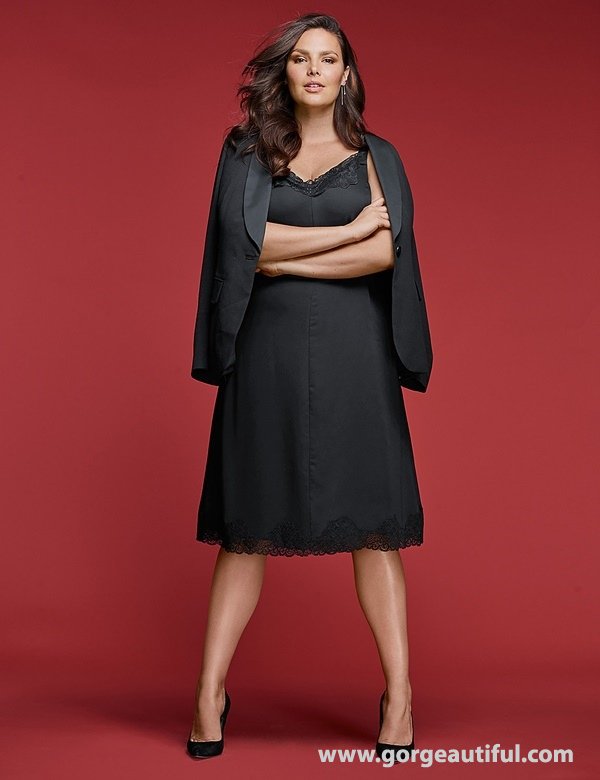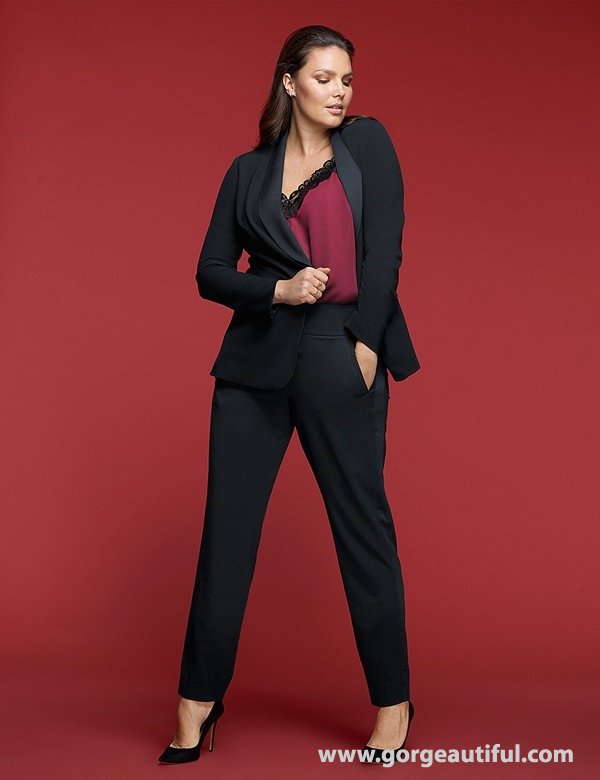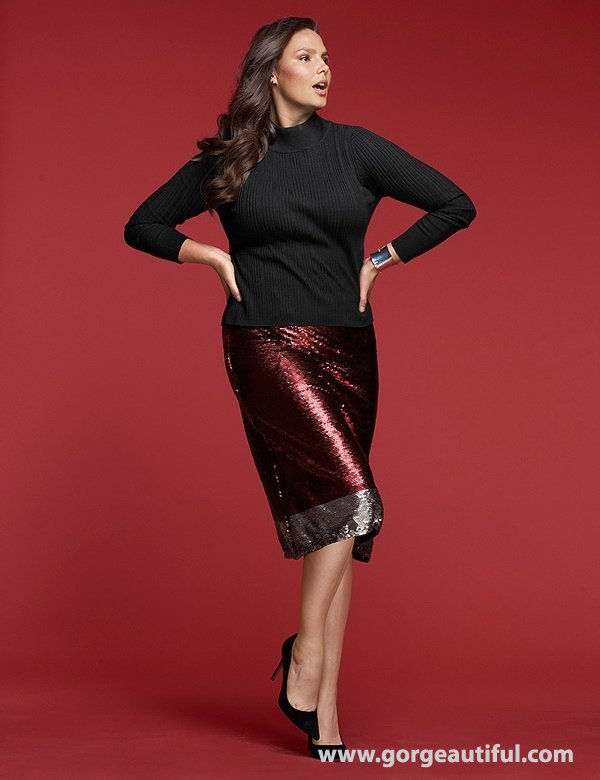 As the Holiday collection dropping in December, the continuing pieces are shown in more glamorous party vibe, featuring an effortless combo of sequined skirt and ribbed mock-neck sweater, along with a slip dress in silky fabric and lace trim, which all are perfect to pull off at any office holiday parties this month. Additionally, in creating the label's aesthetics of this month's collection, a sleek menswear-inspired suit of black tuxedo blazer and ankle pant are paired with a more feminine apparel of a silky maroon cami top.