Back for her third Fatkini collaboration with Swimsuits for All – an online swimwear retailer for curvy women –, on January 9, plus-size style blogger GabiFresh unveils her latest swimwear line, called GabiFresh for Swim Sexy 2015 Collection. Since the two of her previous collection sold out within hours, I think this one will probably be the same, proving how Gabi has skillfully (and beautifully) combined her edgy, fun, and bold sense of style with comfort and quality, dedicated to all plus size women world wide.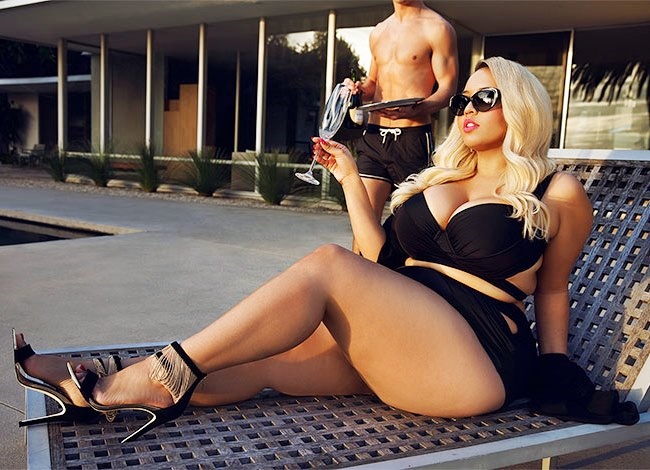 This new collection mirrors Gabi's own personal style with lots of vibrant colors, including bright pink, light blue, and lime green. Playful patterns like chevrons, palm leaves and jellyfish, along with flirty design details like zippers, ruffles and cut-outs make this beach-ready collection truly fashion-forward. While the classics are featured in black bikini line with cut-outs
"I'm so excited to share this collaboration with Swimsuits for All. The styles are fun and glam and prove that you don't need to be thin to look great" says GabiFresh. "When I shot the campaign I felt so confident in each style and I know anyone who wears the GabiFresh for Swim Sexy collection will feel the same way. I can't wait to see the response on social media. I'll be checking #GabiFreshxSwimSexy to see how great the bikinis look on every body."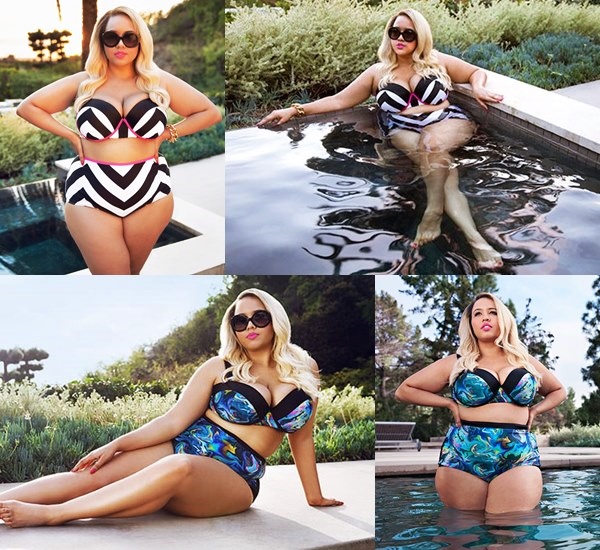 Gabi's collections come in sizes 12 to 24 in D/DD cups and 18-24 in E/F cups, which each the top and bottom can be bought at different sizes. The swimwear line consists of eight bikinis and one one-piece with $100 price tag for each swimsuit. Since it's pre-order, you can buy your favorite pieces from the GabiFresh for SwimSexy 2015 collection on the Swimsuits for All site today but it will ship January 30th.