Posing in grunge-chic and military styles among plenty of knitted wear, wild prints and furs, Danish fashion model Freja Beha Erichsen is tapped for the new Reserved Fall Winter 2013 collection – including lookbook and ad campaign. For the Polish label's Reserved, fall winter's colors and moods seem to be best revealed in the countryside, and we can safely conclude that Freja's personal rock 'n' roll attitude and androgynous style add a special something to this collection.
Inside both campaign and lookbook, the brunette's rock 'n' roll attitude sports amazing styles from the label, shining through all the looks ranging from cozy knits to understated plaid shirts. Among the selections, casual yet adorably stylish outfits are proposed, consisting full of faux fur vests, leopard print coats, sport style blazers, comfy fitted pants, washed jeggings, fitted trench coats, and matt dresses.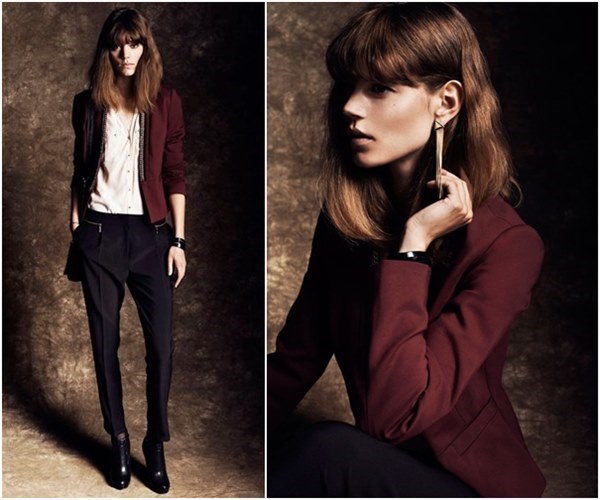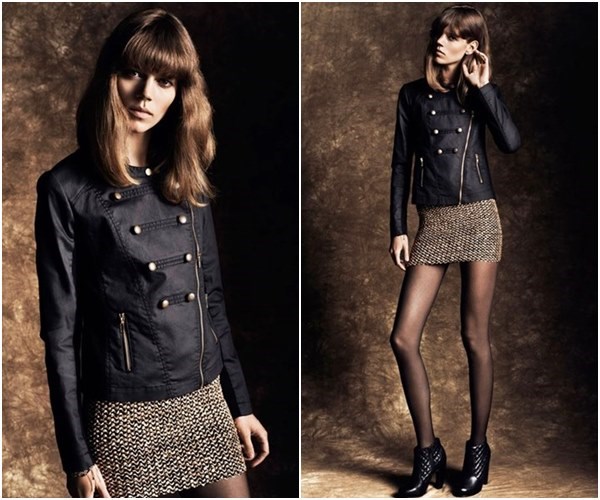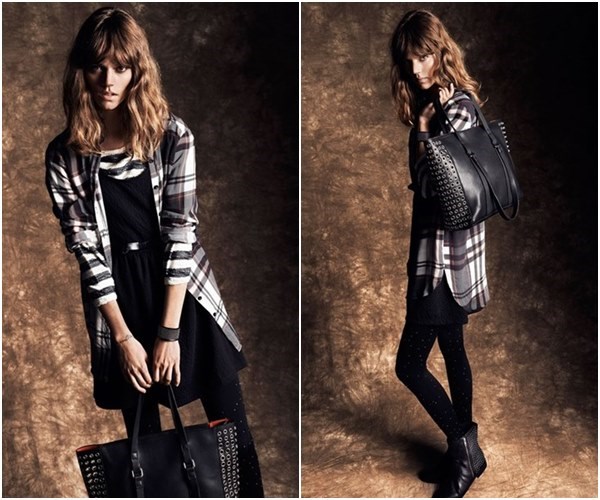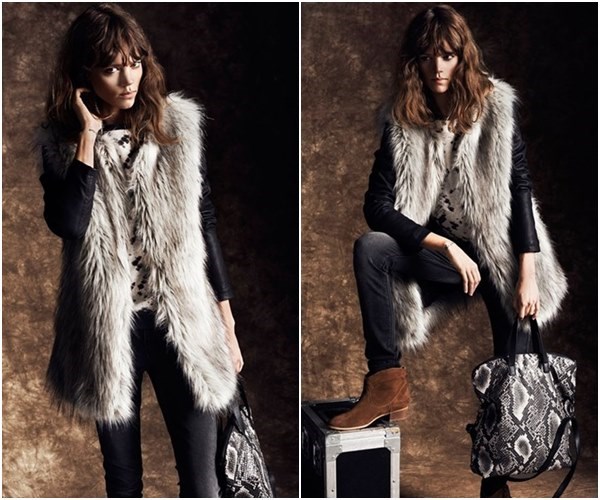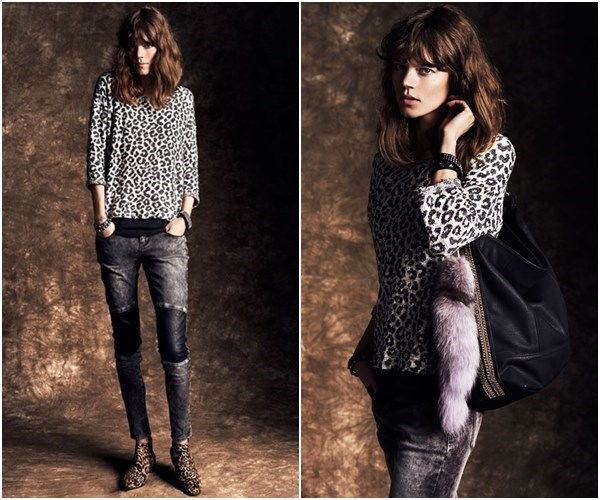 Among the practical and comfortable outfits, called 'Wild Life', 'Grunge', and 'Premium Soldier', neutral colors such as burgundy, black and white, as well as lots of greys are presented, while cute trendy prints stand out to give the entire look a perfect polished feel. The animalier like leopard prints dominate most of the season's offerings, along with a few floral, stripes, and classic tartan. Then these colors and prints strike even more flattering in most popular trends including military inspired pieces and rocky chic looks with a bit of grunge style.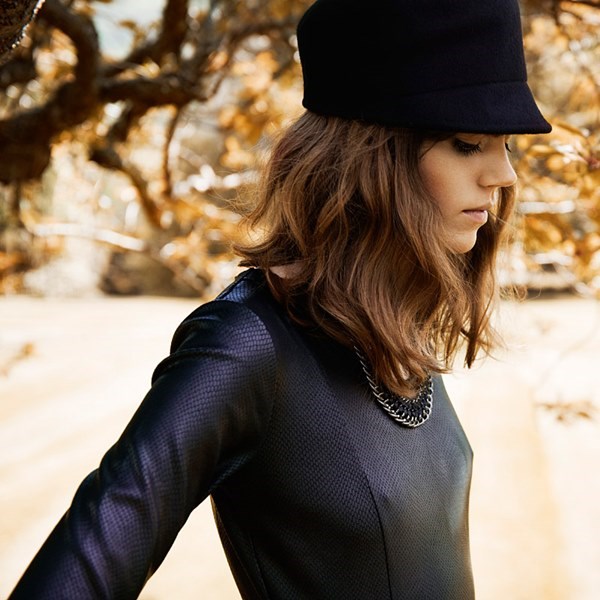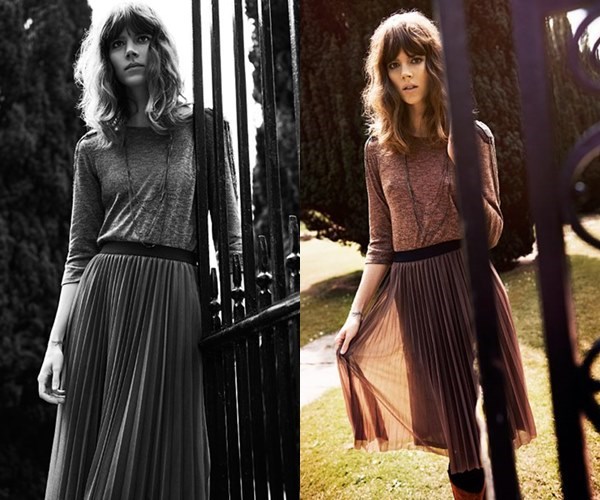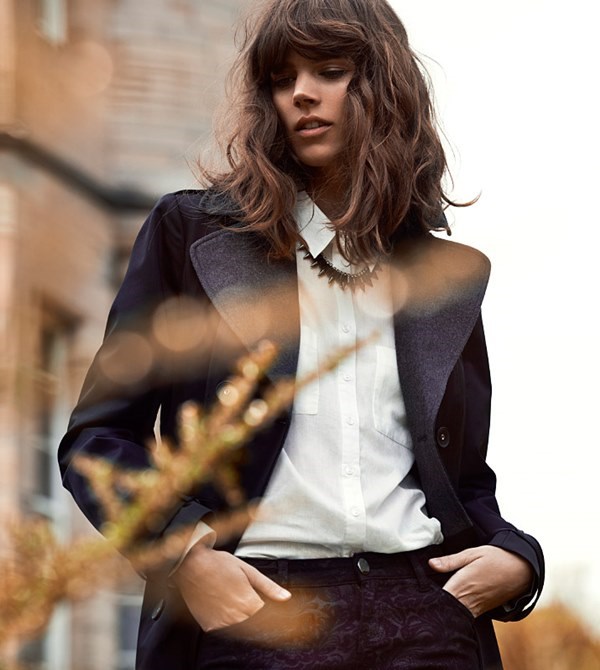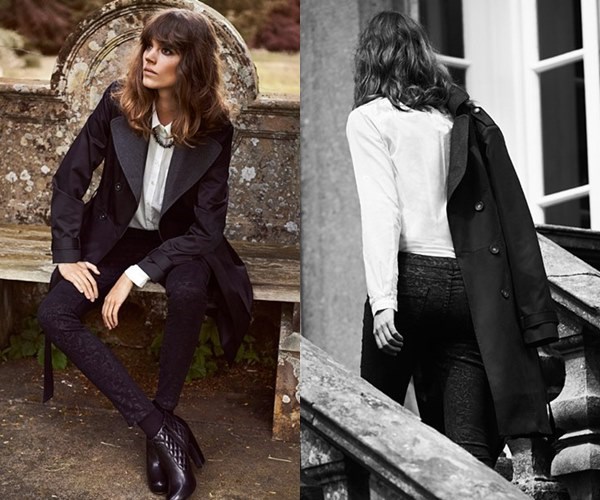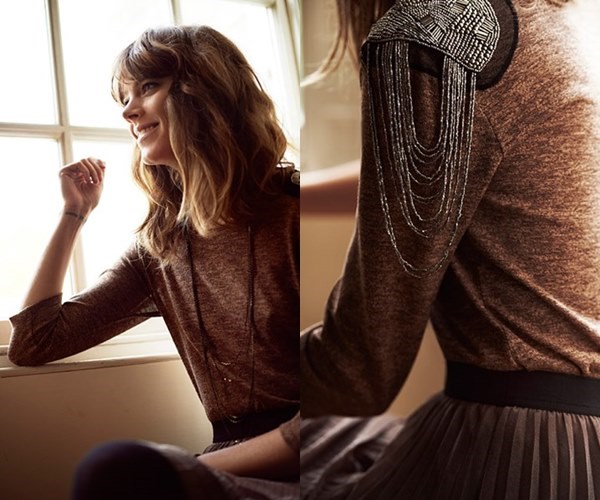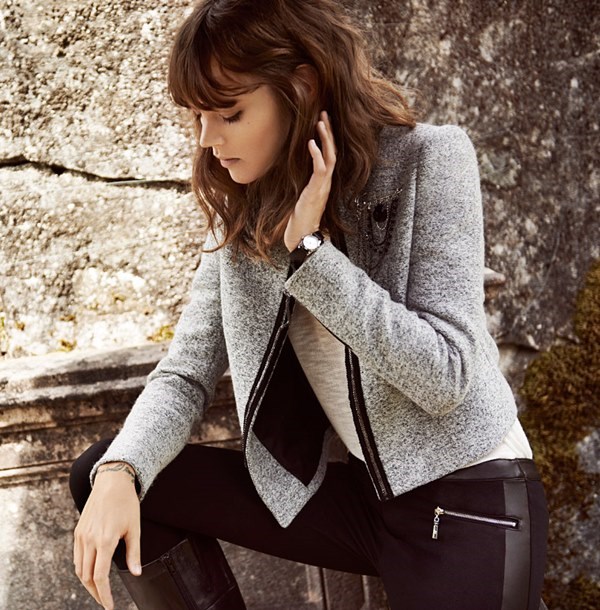 As for the campaign, beautifully presented in two theme selections – "Premium Soldier' and 'Wild Life' – both video and print campaign expose the idea of romantic grand England country living which takes perfect shape as the Danish beauty appears in animal prints, stylish office suit, heavy knits and sporty style garments.