The new lookbook of Fall Winter 2013 For.Me Elena Miro consist a lot of incredibly chic and stylish winter wardrobe, starting from knitted clothing such as cardigans in various hems, sweat shirts, super chic tops, and scarves, to number of outerwear like parkas, jackets, and blazers, to various trouser selections including leather skinnies and cigarette pants. Not to mention, there are also a few pieces of sheath dresses and pencil skirts perfect to flatter your winter look in a trendiest way.
Casual and simple, yet extremely elegant, some of the coolest Fall Winter 2013 fashion trends have found their proper place in this lookbook, featuring leather elements, denim affair, and various earthy natural tones like navy, black, white, and khaki. The line features a cavalcade of knitted wear and accessories, simple little dresses with vintage-y floral prints, boyfriend jeans, ankle-boots, sneakers, and heels, along with various warm layers that will let you look polished any time this fall.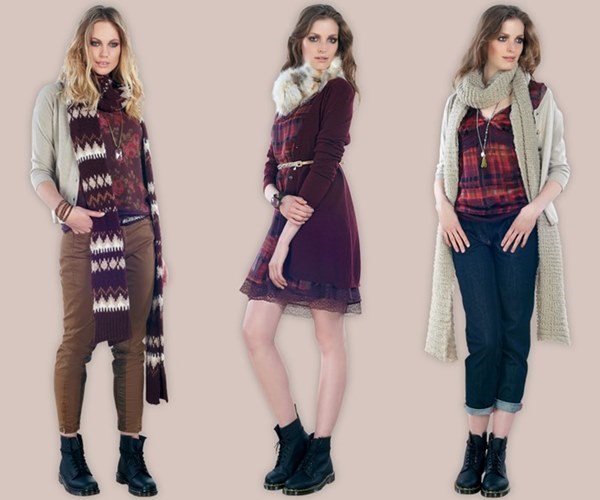 Aside from this, you may fall in love with the top-to-toe navy statements featuring lace little dresses, leather skinnies and moto-jackets, while romantic classic mixed rocky chick style showcases little black dresses or leather skinny pants combined with jackets and pointed ankle boots. Denim lineups are suggested with easy and relaxed grey shirt, paired with denim blazer in floral along with long chunky scarf that worn simply by wrapping around the neck, and let the both ends fall down in front.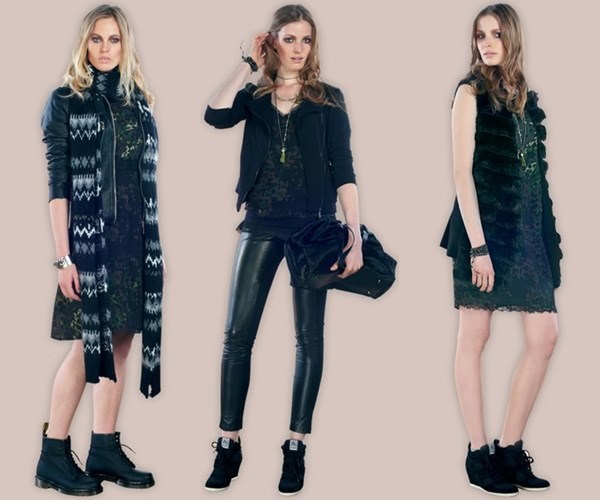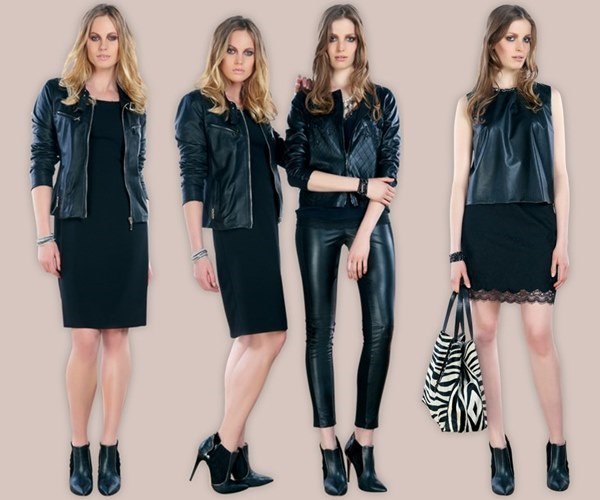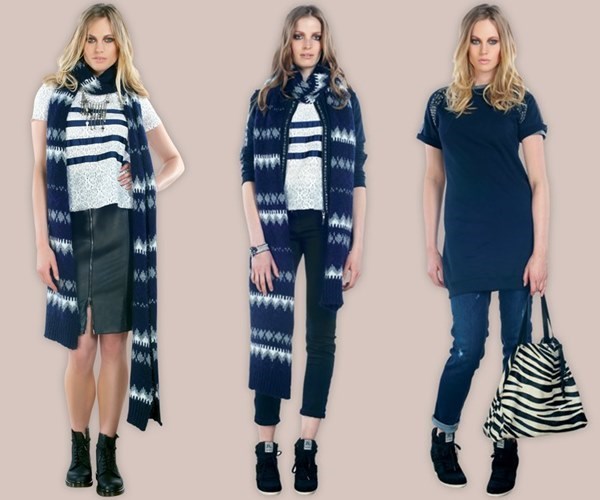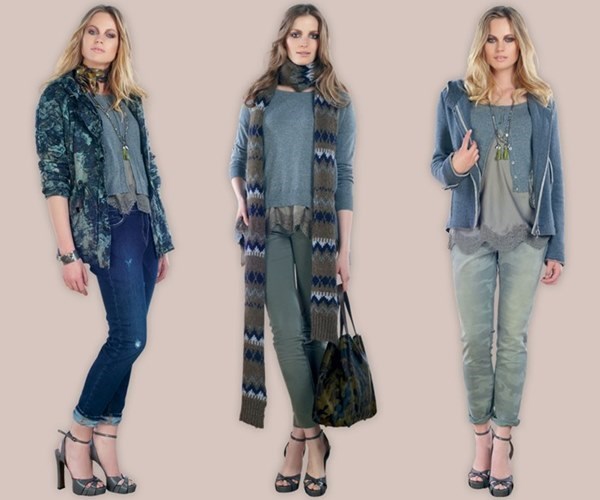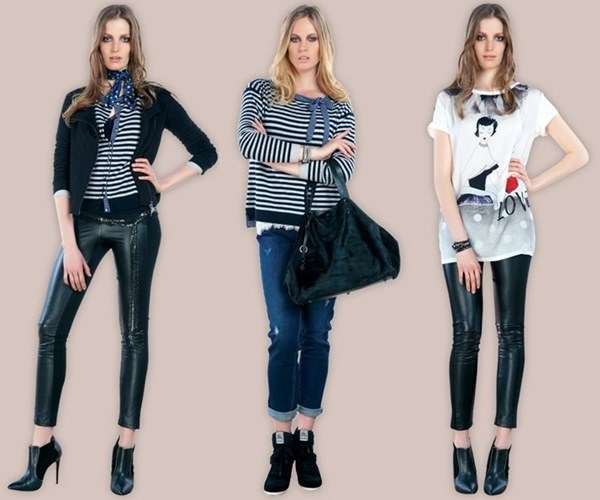 A little touch of youthful attitude flatter the look with black-and-white striped tee, and chic graphic shirt, along with combination of skinnies, boyfriend jeans and ankle boots. Moreover, there are also super flattering black and white attire evoking the equal attitude between looking boyish, feminine, and elegant. All in all, the entire looks are so versatile that you can mix-and-match one to another, creating various stunning nowadays-trend statements, from rocky chick, to casual elegant, to romantic chic, to city edge.