Although we still have one more month to spend summer days, fall winter are waiting with its frosty, chilly air and cloudy skies. And for that reason, jacket and coats are definitely considered the biggest fashion statements among the must-haves. Focusing only on coats and jacket, here's the compilation of women's outerwear that are going to hit fashion stores, consisting designs that are meant for keeping warm, as well as to make us look fabulous and trendy, along with a few shopping ideas
From elegant vibe in pastels to vibrant hues full of prints and details, many brands and designers offer us classy coats in bright colors, geometric, jacquard, animal prints, fitted and shapeless silhouettes. They come in so many shapes and colors, making this decision even harder; but that's why we're here – to help you make the best choice.
For the next Fall Winter 2014-2015, coat and jacket trends are getting longer, larger and cozier. Oversized, sometimes exaggeratedly, yet the coats are most of all soft and wrapping, extremely long and blanket-like. Through the runways, we saw a number of different coat trends emerge here and there, including nipped-waist coats, oversized coats, cape coats, and bomber jackets, while collarless coats continually popped up on the catwalks, promising a more retro style for the new season's trends. Check out the forecasting coat and jacket trend for fall 2014 and winter 2015:
CLASSIC COAT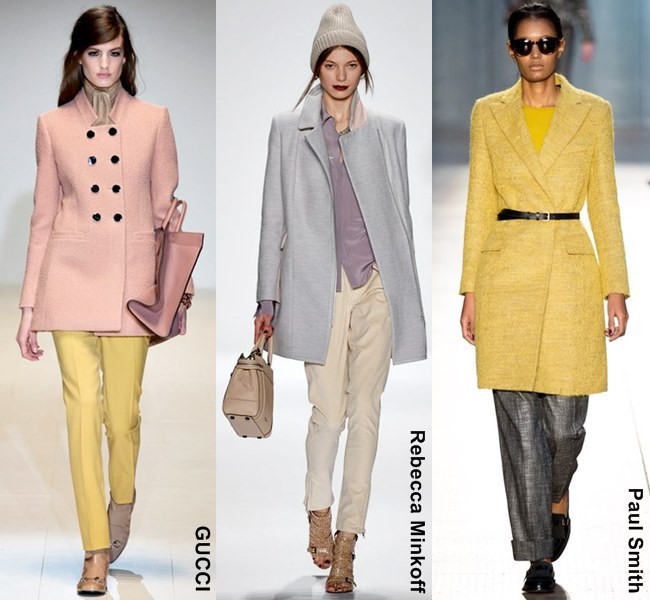 Beginning with the timeless classic coat to wear all day, every day, whether you opt for a single or double breasted, or a trench with skinny/wider belt, or with a bold pattern, leather detailing, or clean tailoring, the classic silhouette will always be in style for showing an elegant and polished look.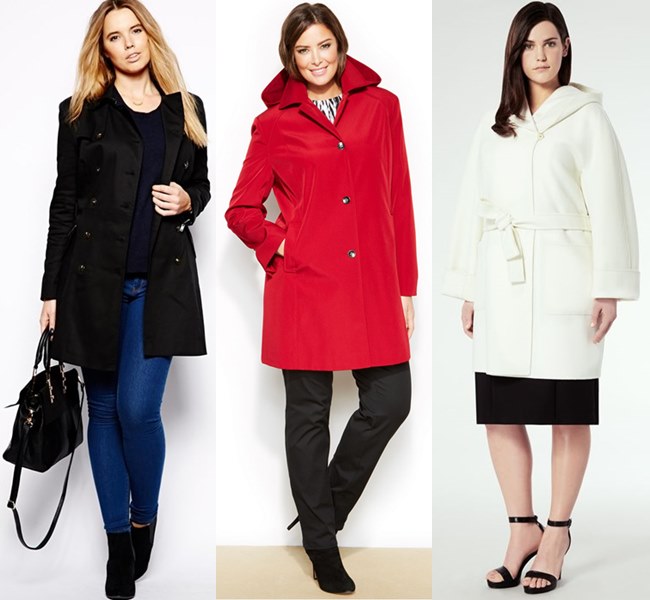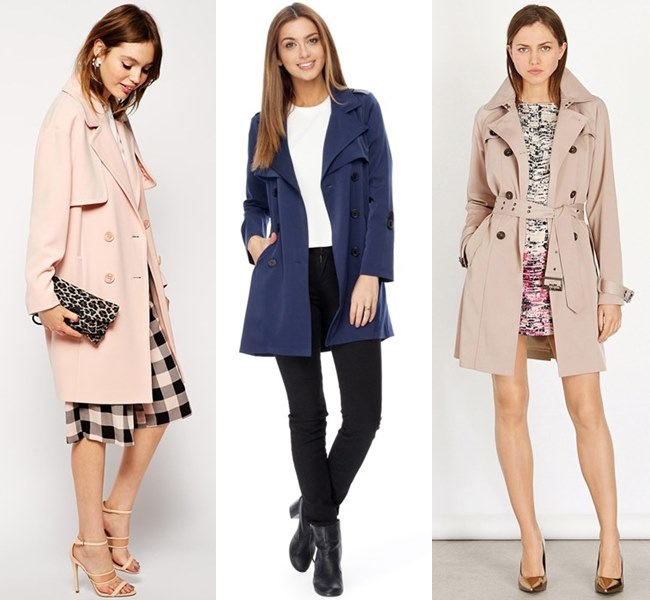 OVERSIZED COAT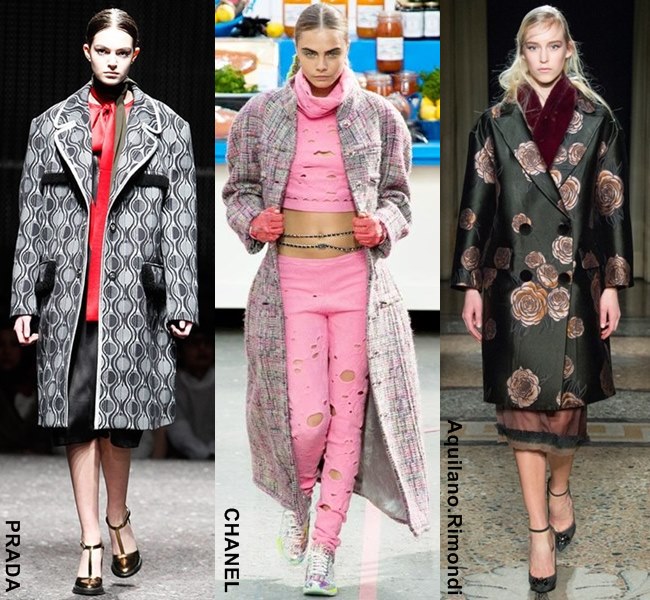 Start investing in an oversized, yet still sleek coat for this season, because it's going to be a major trend during the fall and winter. It doesn't matter the color or the print, as long as it's big or super-long. Even though oversized coats look quite mannish, yet, thanks to the oversize effect, this style will add pure femininity to your overall appearance, especially if you choose those pretty pastel hues or floral prints.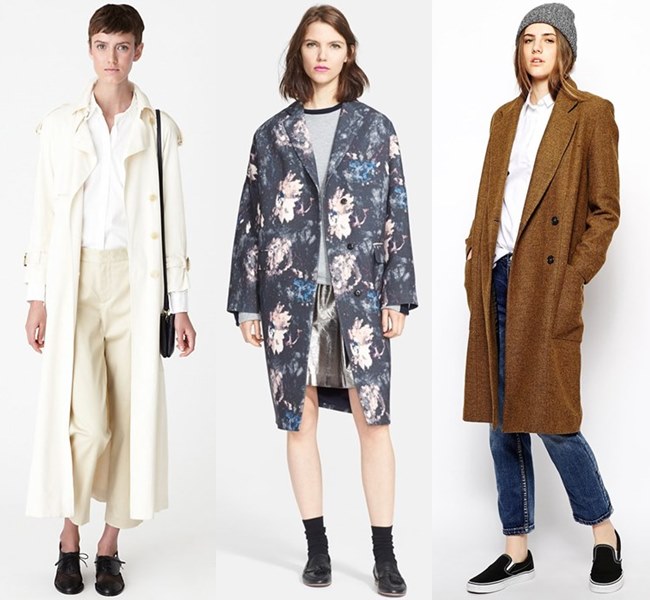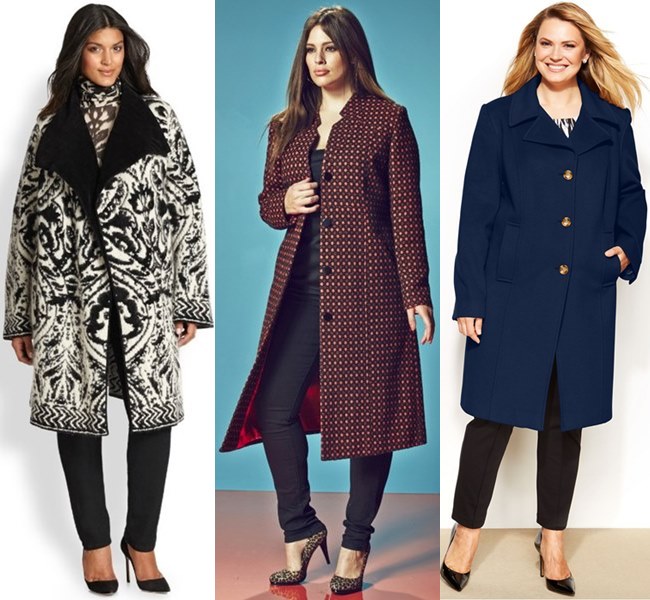 COLLARLESS COAT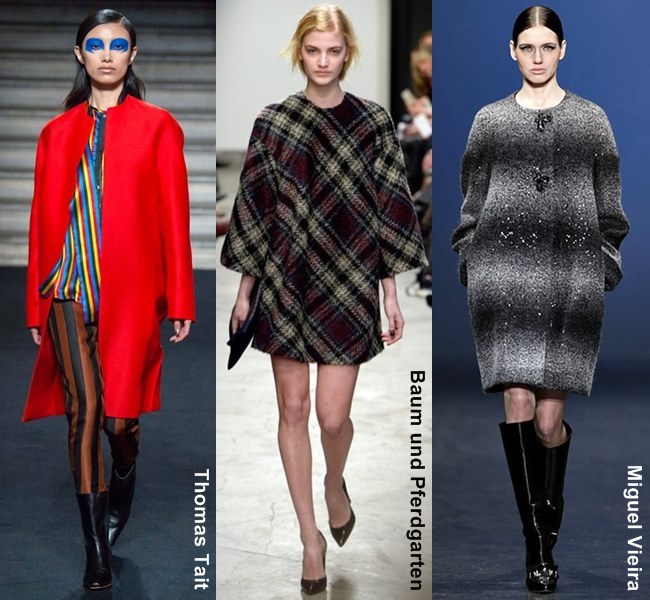 Update your classy look even more polished with an elegant collarless coat. This retro, yet modern outerwear staples feature no collar, no matter if you are going to wear long or short version, there should not be a collar. Pretty much evoking a fuzzy 60s vibe, collarless coat is really impressive layering piece, which most of time comes streamlined that is good for apple shapes when worn over skinny jeans or leggings.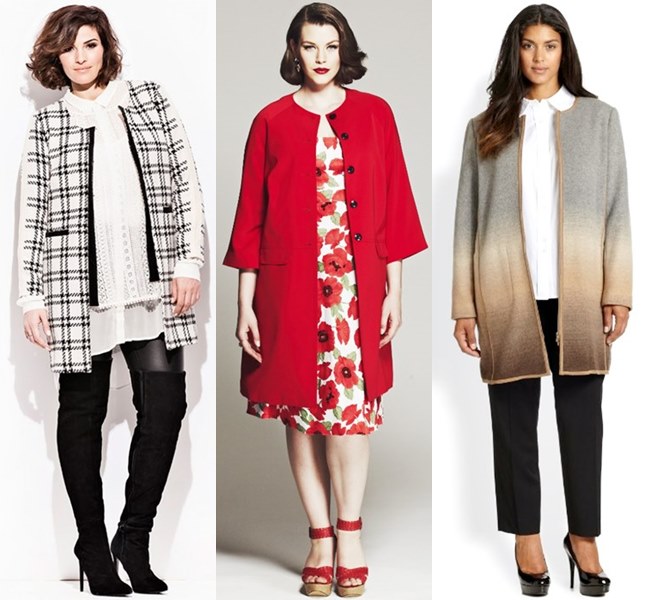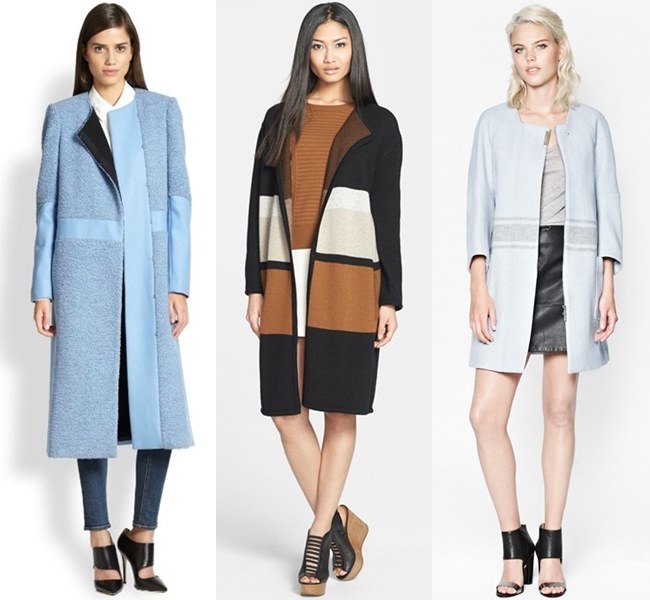 FUR COAT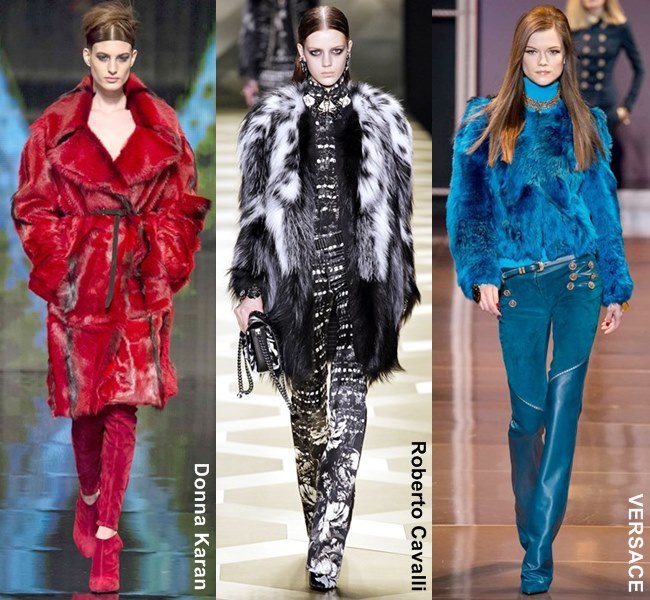 Classy and luxurious, fur is the timeless material in the history of coats or layers. Totally glamorous and catchy, whether they are faux fur or real fur coats – although I seriously suggest you to choose the faux fur ones –, these pieces managed to take our breaths away instantaneously. As for this season, this indispensable winter classic became even more extraordinary with wild influences, patchwork effect and flashes of vibrant hues updating the rules of the classic and eternal fur coat. So start wrapping up in a luxe and ultra-glam faux fur coat for the next winter.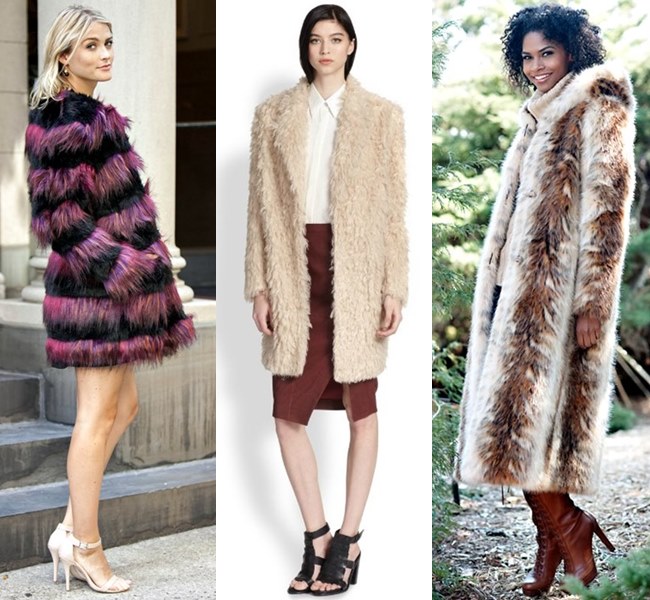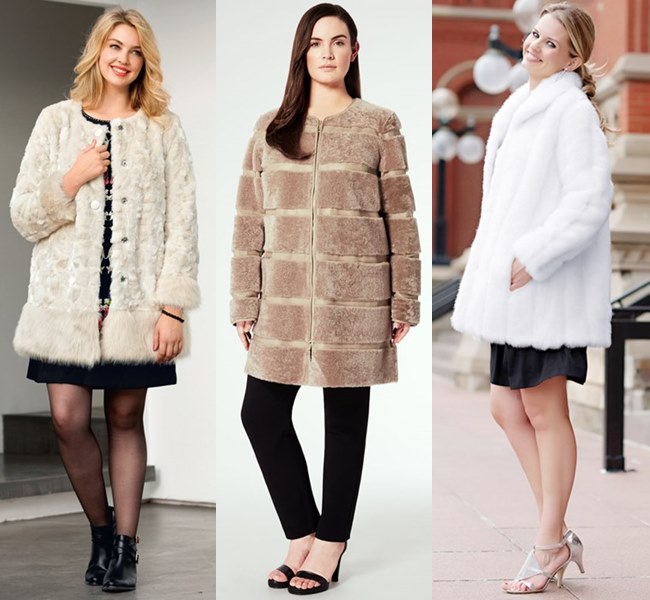 CAPE COAT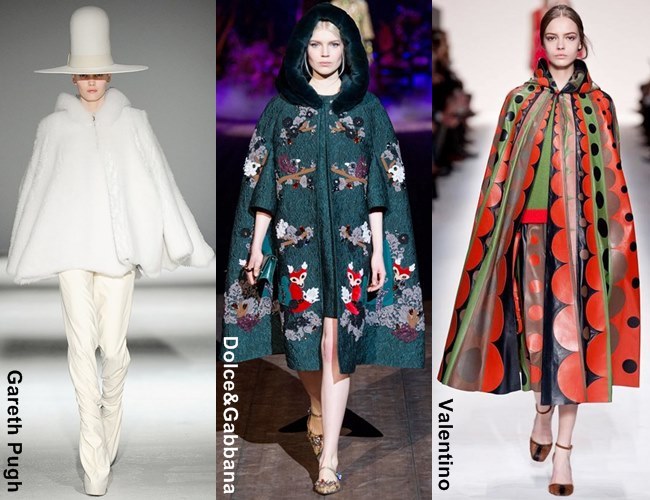 There's also a great return on the cape. Whether scarlet, embroidered with pearls or delicate designs, paired with a fur hood, pixie like to overtly military looks, the cape is definitely the outerwear piece of choice for Fall Winter 2014. They are also designed in a variety of materials, from leather to fur and brocade to tweed, not to mention, the cape comes in a wide range of lengths and shapes too, including knit ponchos for a lighter feel.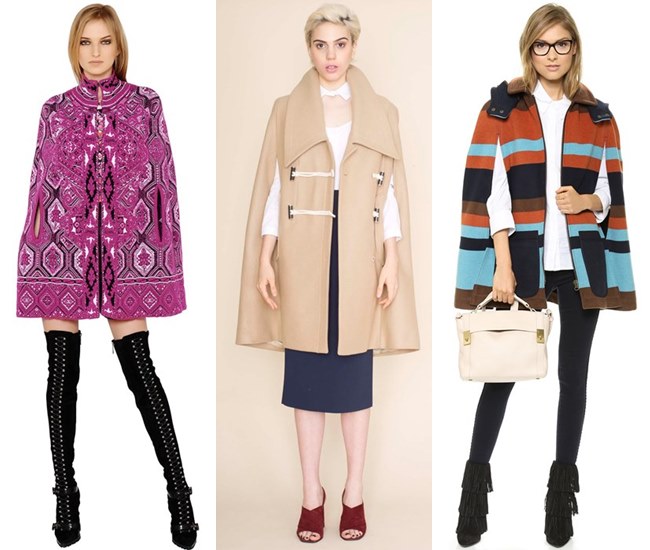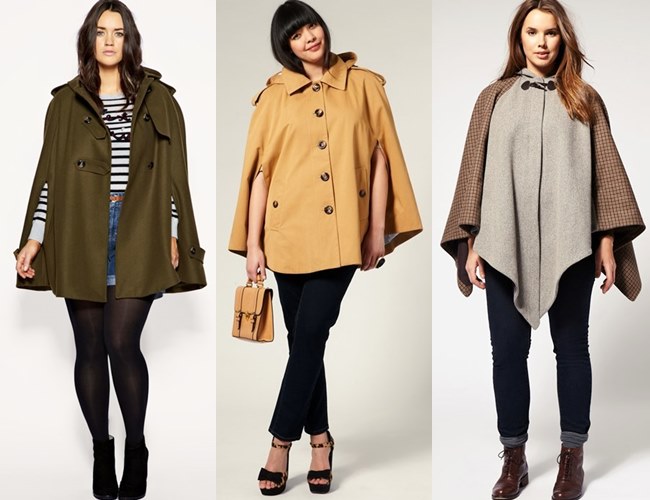 RAIN COAT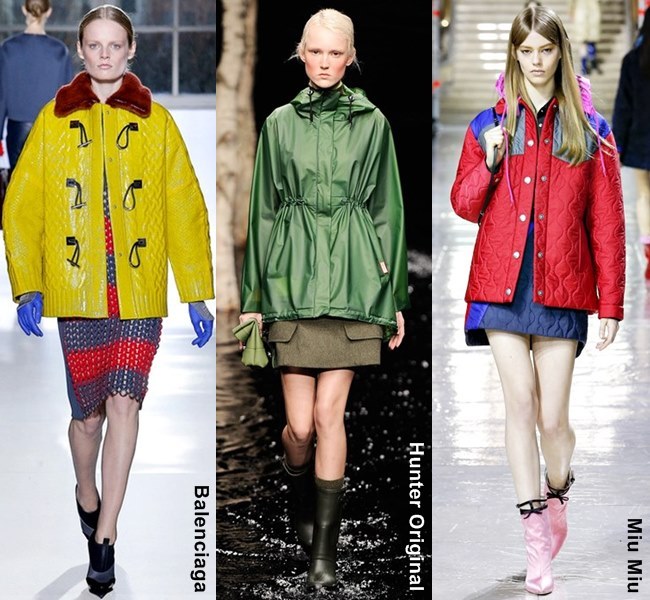 Following last season's trend spring summer 2014, rain coat styles are featured again on this Fall Winter 2014-2015 runways evoking another sportswear-mixed-military look, sometimes added with a splash of the Sixties feel. As practical and easy to wear for a casual venue, this trend will add a touch of magic and excitement to the rain. Opt for waterproof fabrics that flatter you the most, either in parka, duvet, or plastic, and choose items that come in bright, cheerful color to boost the fun effect given by this trend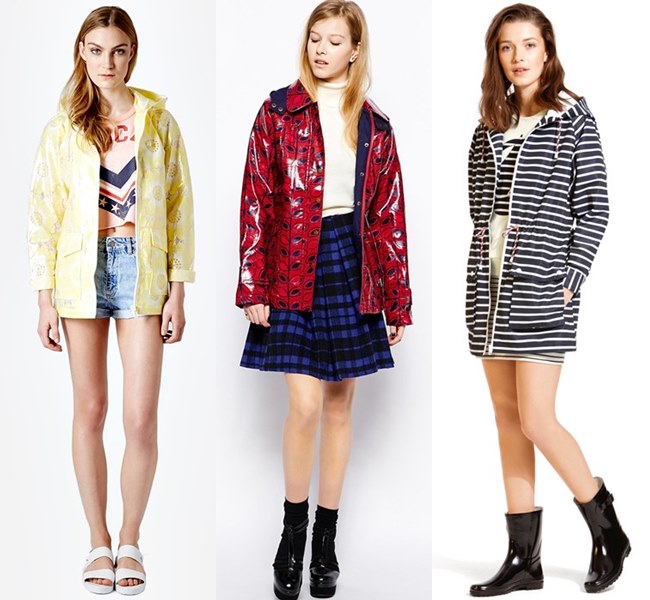 DUVET COAT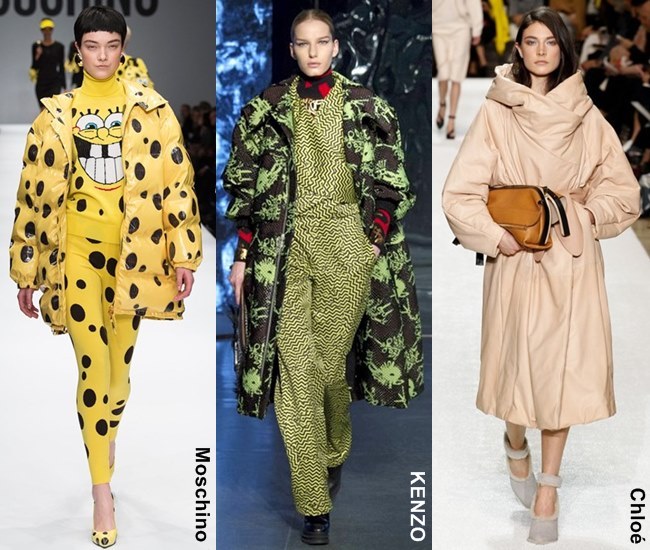 As the trend screams larger, bigger, and thicker coat designs, everything is pretty much supersized this season, and duvet coats came on the runways among the favorites. Not only that quilting give comfort to keep you warm during the cold season, when it's worn as a long coat, the upholstery-style fabric enveloped feminine silhouettes in a cozy cocoon will also create such a fashionable protection against the chilly days. If you want to go simpler and classier, opt for duvet or quilted coat in shorter thigh-length version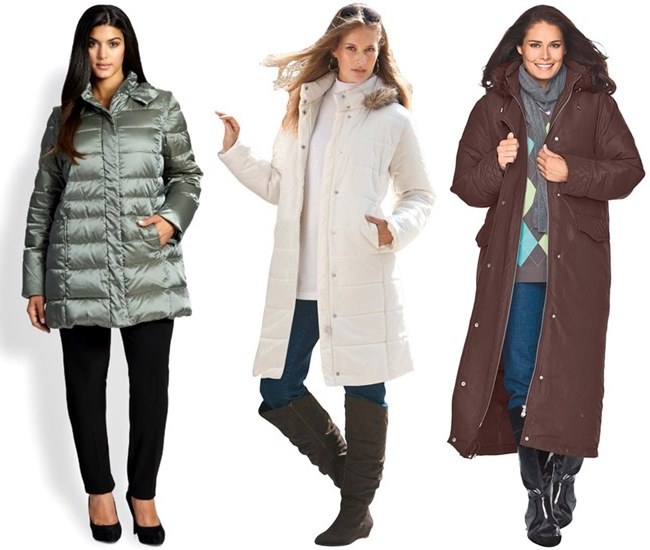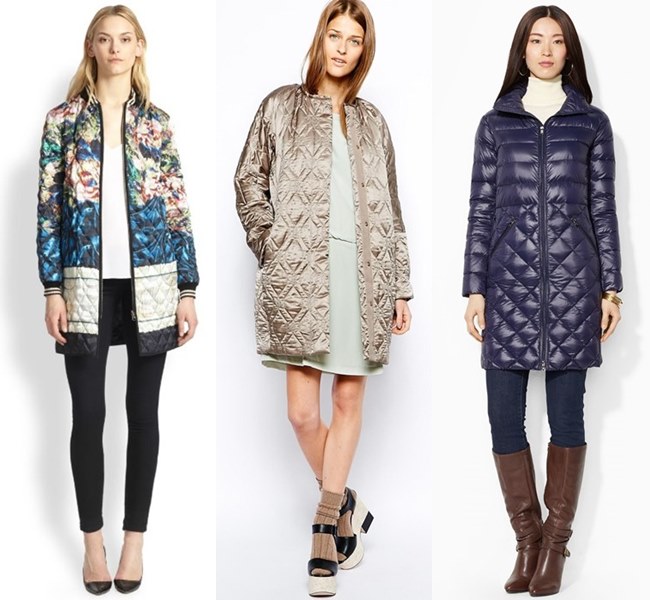 BOMBER JACKET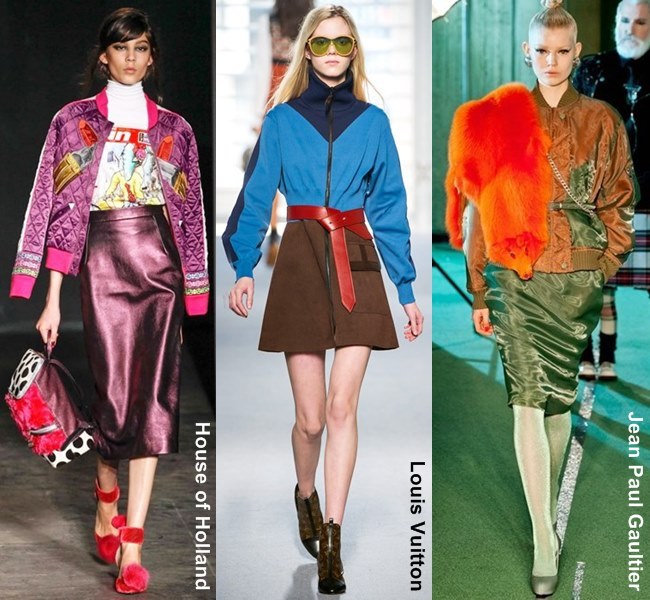 Finally, just like the rain coats that appear to give a cheerful sporty feel, bomber jackets have also been around this year. It's pretty obvious how sports-luxe has been a recurring theme on the runways for a few seasons now, and designers just love experimenting with the concept. For this season, the jackets appear to be much bolder and more striking with metallic effects and details here and there. Whether you go with technical fabric, leather, or wool felt, matched to leggings or a boucle suit and trainers, what matters most is that the look has a sporty feel.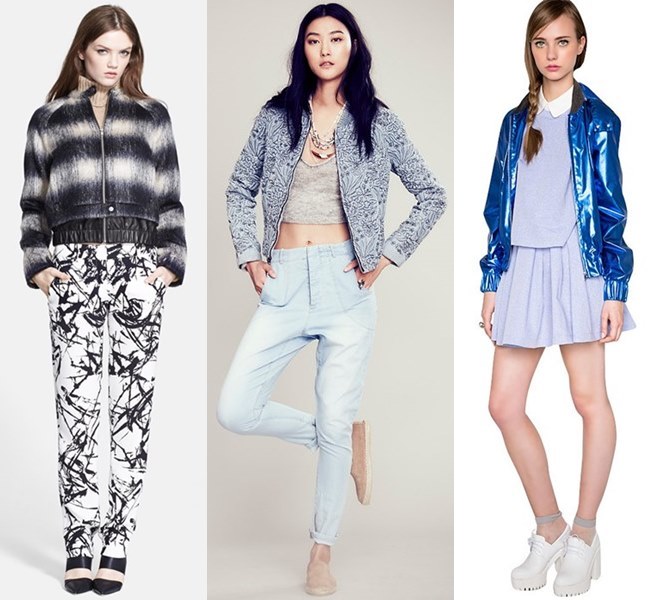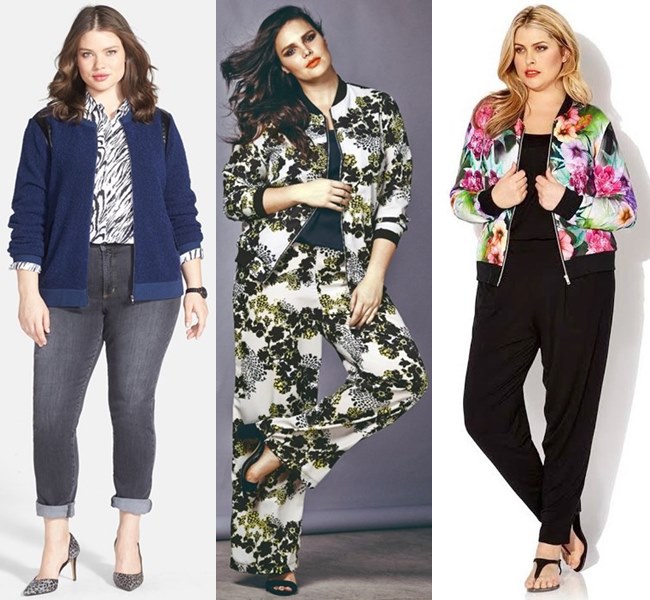 So, there it is !! The forecasting coat and jacket trends for the next Fall Winter 2014-2015. Noted since most labels haven't launched their Fall Winter 2014-2015 collection yet, all shopping ideas given above are not new collection for next season, basically they are items that still in stock.
Last but not least, for those curvaceous ladies, make sure to follow these articles "How to Wear Plus Size Coats Fit and Fabulous" for more style ideas and tips of plus size fashion coats and jackets, although, I personally think, those articles could also work as general fashion tips. Enjoy =)