Never say plus size women can't go fashion in those flattering trendy looks. From colors to styles, from fabrics to accessories, all plus size fashionistas in any shape they embrace have their own stylish solutions to look incredibly stunning and gorgeous. And with the weather cooling down we are now flocking to our favorite retail stores to get ready for the long and cold winter ahead. Well look no further. The fall trends for plus size women are right on track and totally fabulous.
For this Fall Winter 2013 for plus size women, the good news is that all of these trends embraced the classics with a return to emphasize femininity and glamour in most elegant way. So, all in all, this season is a big girl's dream comes true to look standout, powerful, and sparkling. The leather trend is in high gear this season from full leather skirts and jackets to leather trimmed leggings – even outfits with leather detailing –, while the color palette highlights luxury of autumn-y earthy tones including maroon, mustard, rustic, olive, brown, khaki as well as monochromatic black, grey, and white.
Along with casual denim for any occasions, varieties of jean are everywhere for plus size women. In dark or washed, boyfriend cut or skinny, waxed, colored, embellished or reversible, this is the season of jeans. While there is a misconception that plus size ladies can't wear skinny jeans, toss those negative words away, really it's about wearing what makes you feel good. Lastly, don't forget to sport your fantastic outfits with a pair of knee high boots. Those items are incredibly high this season, perfect to make you look great and feel even better.
Among lookbooks and accessories, not only styles of rock-romantic glam with touch of sequins and galaxy prints for night out, or a powerful animal and tribal print, bold military chic-look with vibrant jewelry in metallic and gemstones hues is definitely one of most favorable statements to choose this season. Think of those skinny jeans, and match them with feminine twist of a cool tee, sophisticated faux-leather military jacket, as well as a pair of powerful boots. You will look fantastic for the season. Just branch out and try the trends. Even if it's a new chain necklace, an arm cuff, or great earrings, just remember to rock out and have fun.
Here are some fabulous inspiration of Fall Winter 2013 plus size trends to follow for any occasions.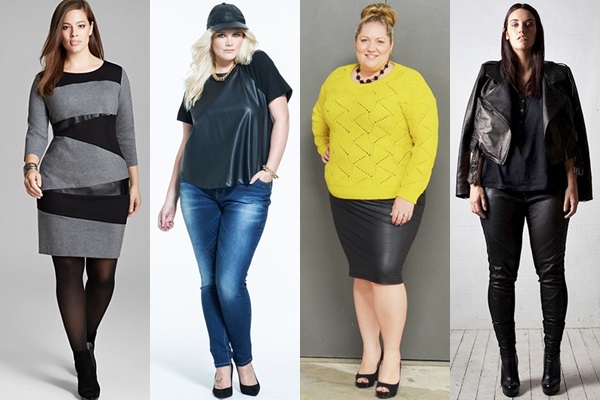 Although leathers already made their appearance since last season, but this year the world has fully caught on to its chic appeal. And if you are not comfortable wearing a full leather look, you can just look for one leather piece paired with your best wardrobe staple. A jacket with leather trim just on the sleeves can do best for your entire look, or go for a fabulous skirt with leather panels on the side.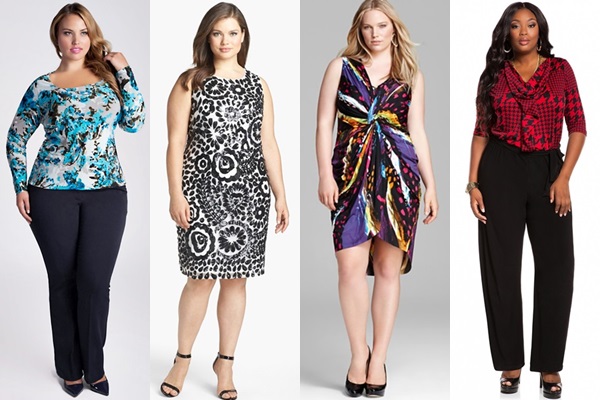 As much as fabrics and styles are trends, the glamorous earthy tones are trends too. Beautiful chic colors like rocky grey, Newport blue, rustic red and brown, violet, mustard, as well as black and white are having a moment. Just try one of these plus-size pieces to get in on the trend.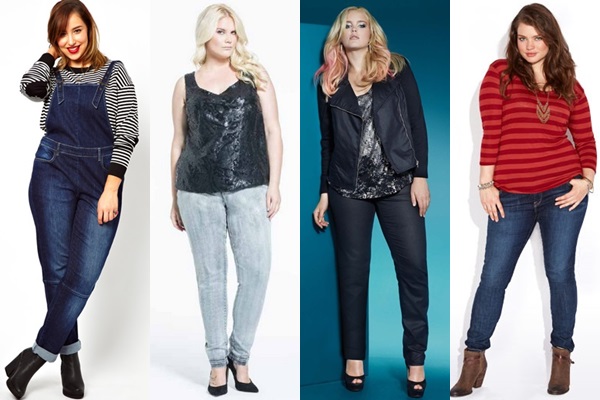 Other than leather pieces that will be high this season, a pair of jeans are also on your list this season. In dark or washed, boyfriend cut or skinny, waxed, colored, embellished or reversible, this is the season of jeans. One great transitional look is denim on denim. The Autumnal ensemble provides coverage, but nothing overwhelming–and once the temps truly dip, you can throw a leather moto jacket or a sequined top over your look for a polished aura.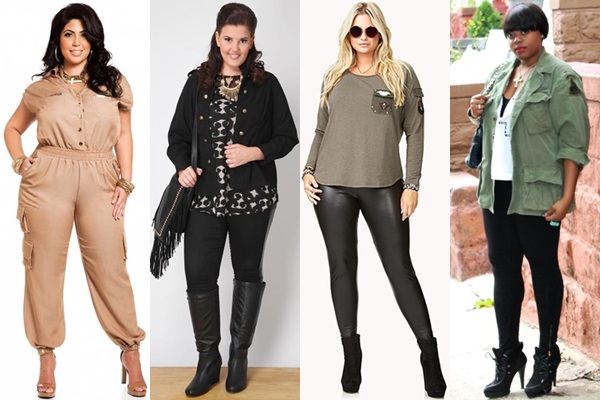 Military chic styles are definitely high this fall season. If you want to command attention, stock up on these military-inspired styles — from unexpected camo colors to black, midnight blue, khaki and olive-hued basics, military-styled jumper to basic nautical or army buttoned jacket — you'll look anything but drab.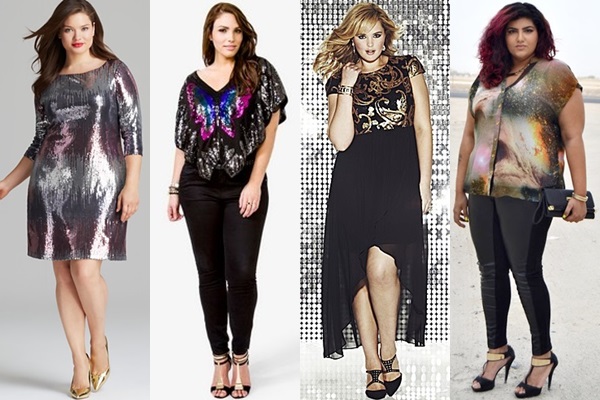 Rocky chick inspired styles can also be one of your options to look standout for night out. Opt for pieces with sequins to add spark and glamour, or you can wear dress with gold and black color combination for an elegant look, or even with galaxy prints to make you look updated. Pair the outfits with something feminine – jewelry, pointed shoes, or clutch – for a more romantic look.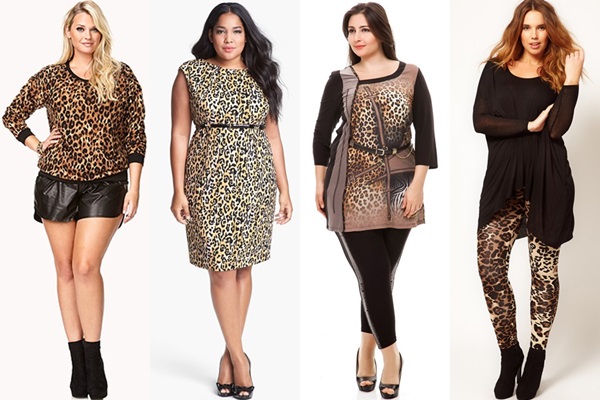 Just like most of fall winter 2013 fashion trend – even for the non-plus size fashion – animal prints are still on the top list of most wanted pieces this season. Just give your fashion a stunning look with leather-plus-animal prints attire, or you may tone it down by wearing simple wardrobe, like animal-face printed dress or tee.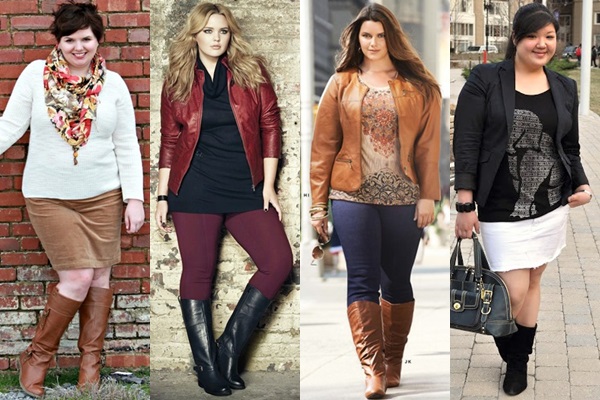 A pair of knee high boots does not only make you warm during the chilly days, but it also looks fabulous with your military, as well as with your leather or denim skinny pants. Sport these items to achieve those powerful look, whether you choose a traditional riding boot, live on the edge with some metal detail, or indulge in a wedge style boot, your coveted boots can take you from day to night.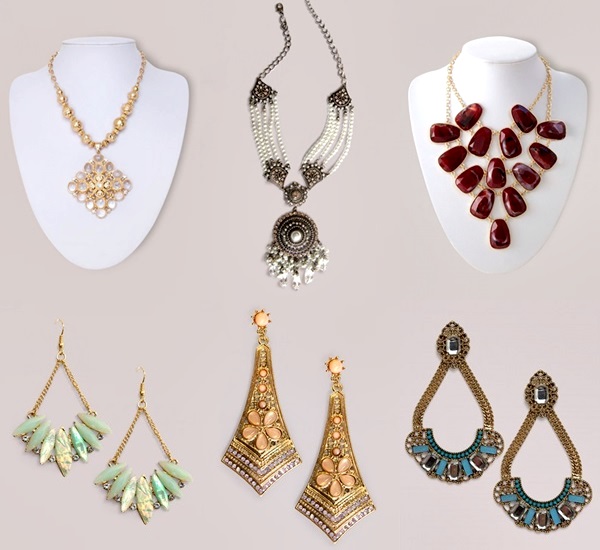 And lastly is the newest trend in jewelry which is big and bold. Think statement necklaces, long earrings, or layered bangles and match them with feminine twist of animal printed wardrobe, or outfits in any trendy pieces above. Look for jewelries made of natural materials like stone, wood, or metal then balance them out in an elegant way. Noted that military and rocky looks, as well as animal prints and sequins are already eye-grabbing, so don't be overwhelmed with your vibrant jewelries and accessories.
Here are some inspirations of this season's trend from several label's Fall Winter 2013 collection
Anna Scholz Black Label Fall Winter 2013
Anna Scholz White Label Fall Winter 2013
ASOS Curve Fall Winter 2013
Addition Elle Fall 2013
Carmakoma Fall Winter 2013
For.Me Elena Miro Fall Winter 2013