With thoughts of the upcoming 2014 bright seasons, every style-conscious, plus-size ladies are now starting to dig the major trends that will dominate the scene in these warmer Spring Summer months. This 2014 is all about giving yourself a modern, cool, and sexy wardrobe yet in super elegant attitude, easy to achieve whether you are in a romantic-girly or sporty chic mood. And to help you look great this season, below is a round-up of the top plus size fashion trends that will hit Spring Summer 2014.
Everything from vibrant and fabulous prints to the chic look of crop tops, denim on denim and the classy black and white color-block to the pretty pastel hues, this 2014 trend is all about breaking those fashion rules imposed on plus size women by society, and stepping further out of our comfort zone by exploring plus size fashion with our own personal style to its limits.
As for accessories and jewelries, give your spring summer attire a vibe of trendy details with statement necklace, printed shoes or handbag, or invest in staples with lace or embroidery to get some groovy bohemian statement. Even you can refresh your lingerie drawer with some hottest colors and prints of this season. Don't forget to pull off the entire look in balance for perfect elegance. Check out what is trending this Spring Summer 2014.
PRINTS
Now it's time for you to embrace your beautiful curves with vibrant, colorful prints to get a pop of this season's fun. Prints that are high this season include floral prints, tribal or Aztec patterns as well as various different looks of stripes – bold, thin, colorful, asymmetrical, etc.  Not to mention, the striking digital prints – prints that those photographic images, graphic prints, and fashion photorealism coming to life in garment – will also be one of the highest trend this season.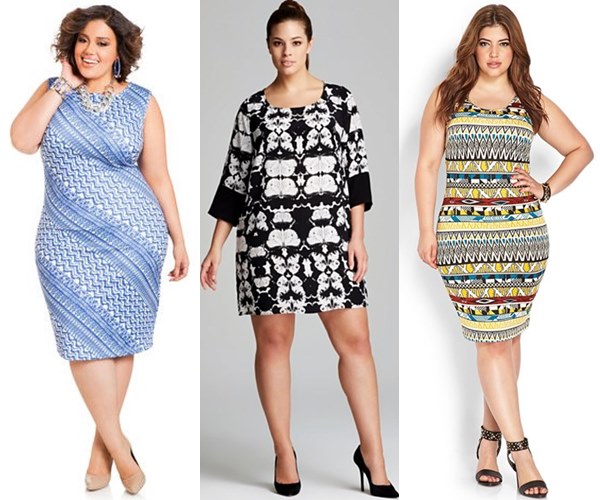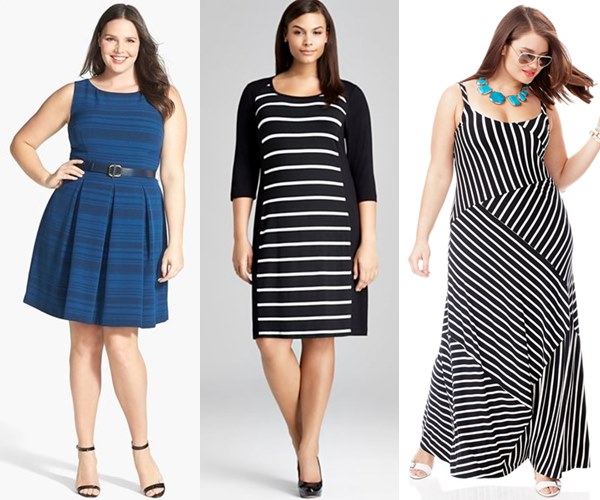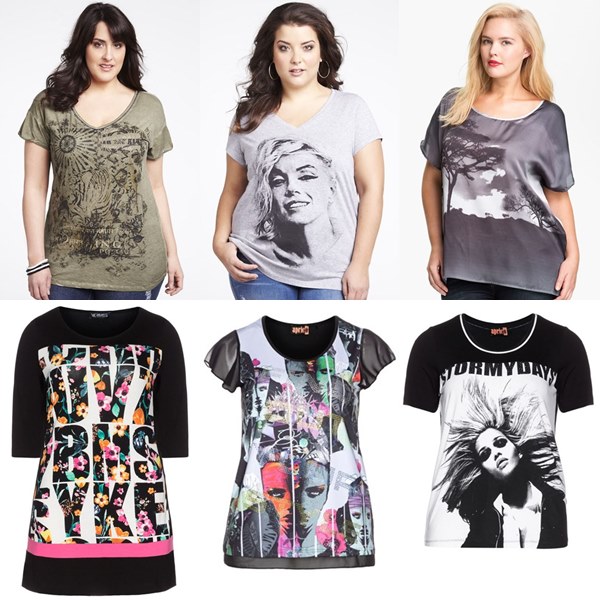 Pair a simple print with pastel to reach much subtler touch, or you can opt for long skirt or maxi dress that are also super high this season, or try those beautiful tea-length, sheath or shift dresses best for attending some cocktail parties. There are pretty floral prints out there that can really make an outfit look sophisticated with that feminine touch without looking too busy or "ugly".
COLORS
Pastel colors and all white from head to toe as well as the timeless black-and-white combination are among the favorites in 2014, along with stones colors of cobalt blue and emerald green here and there for a little luxe touch. This trend is being used in graphic prints, stripes, clean lines and color-block. It's modern, chic and very cool that will be around for a while. So have fun with it, be bold and break some fashion rules.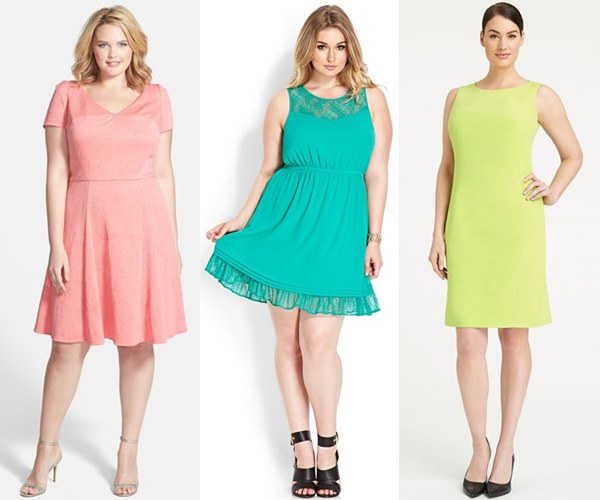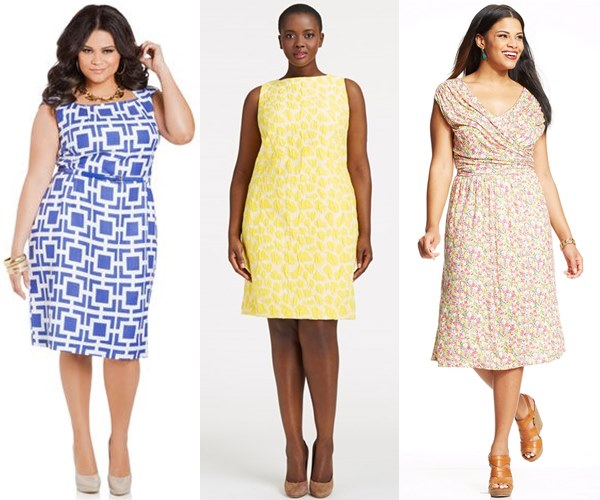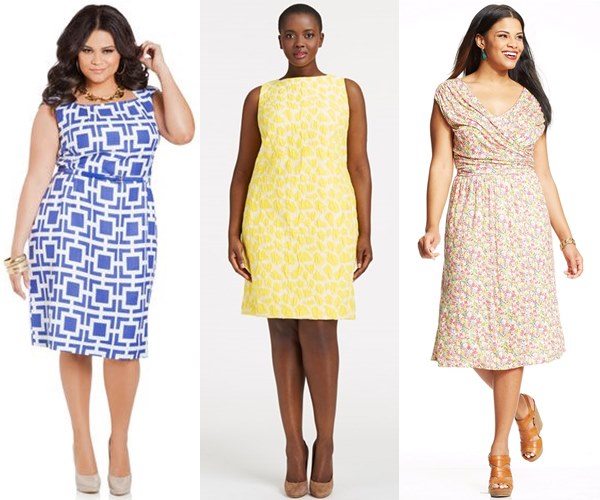 Abuse pastel for that girly-chic look, or stay clean and sleek with a full white look. And if you want to flaunt the classy black and white outfits, just add splash of colors with a red belt or a yellow clutch to add that WOW factor to your outfit. Or play this yin-and-yang color in prints, appliques, and details for a touch of monochromatic, urban-chic.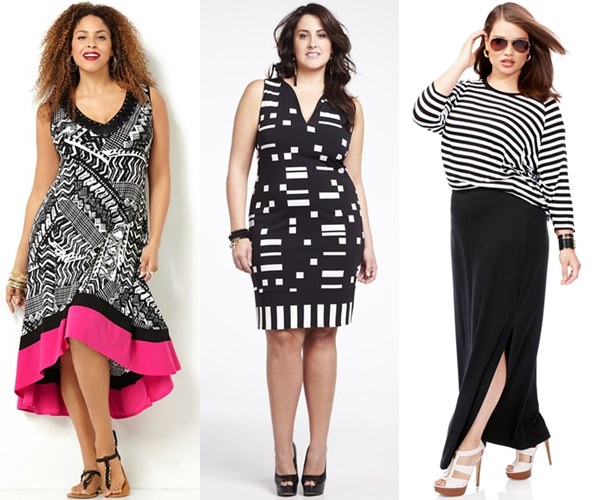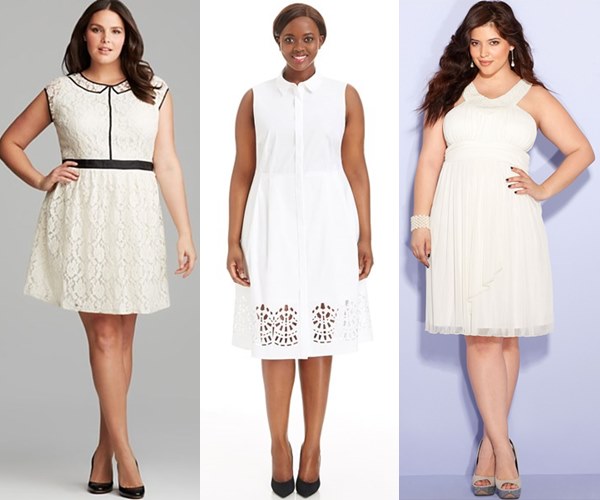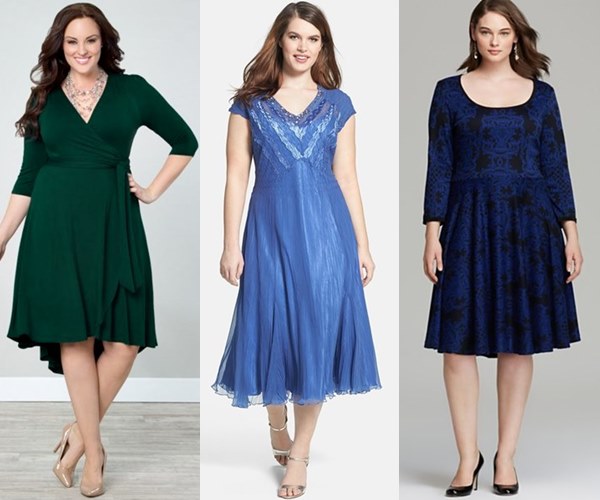 And for the evening statements, both cobalt and emerald will definitely give you that super-fabulous glamour into your night-gala. These colors are perfect for spring summer evening look, and with prints and bold statements being a main focus this season, you can add this great vibrant color to your wardrobe, either in hints or boldly in your entire outfit. The choice is yours.
FABRICS
A casual, fashion-forward denim on denim trend is super high this 2014 fashion scene. From patchwork and distressing to slouchy and sexy, Spring Summer 2014 is all about rocking your denim in new ways. Try the jegging, distressed and patchwork denim, washed denim, and also the classics such as boyfriend jeans – by rolling the bottoms for a cropped length –, skinnies and bootcuts. Opt for denim-on-denim ensembles with denim jacket or shirt, or you can also invest in a stylish denim dress and be ready for that effortlessly cool look.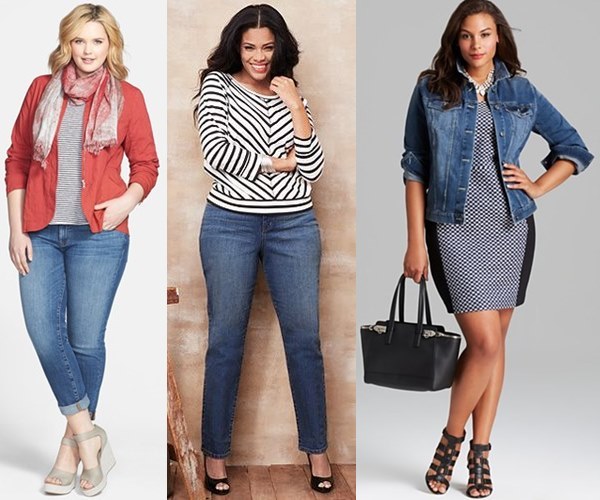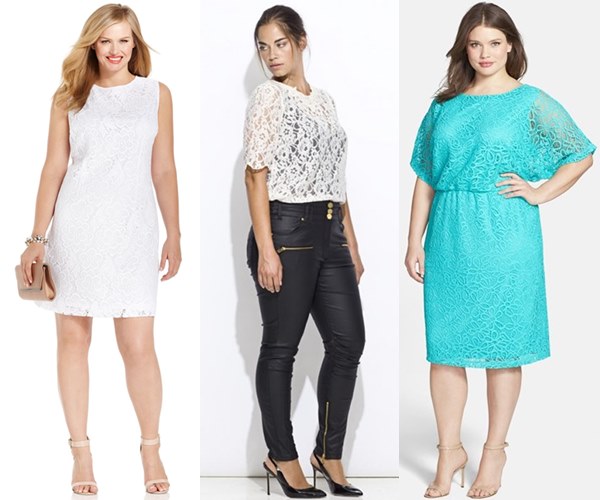 Moreover, besides your denim on denim ensemble, outfits with laces are still one of the most flattering styles to update this season. Consider staple with lace as your season's ultimate must-have.
THE MUST-HAVES
The crop tops are on the way to break another old myth that full figured women should wear.  Most people are of the notion that crop tops are meant for women with thin waists. However, plus sized woman with little thickness in their mid-sections can also flaunt this fashion. To pull this off, you don't have to show a lot of skin or your complete midriff when wearing it. Just reveal your upper waistline and be confident and relaxed. Pair it with a high-waisted skirt or pant to show just a little skin and still feel comfortable.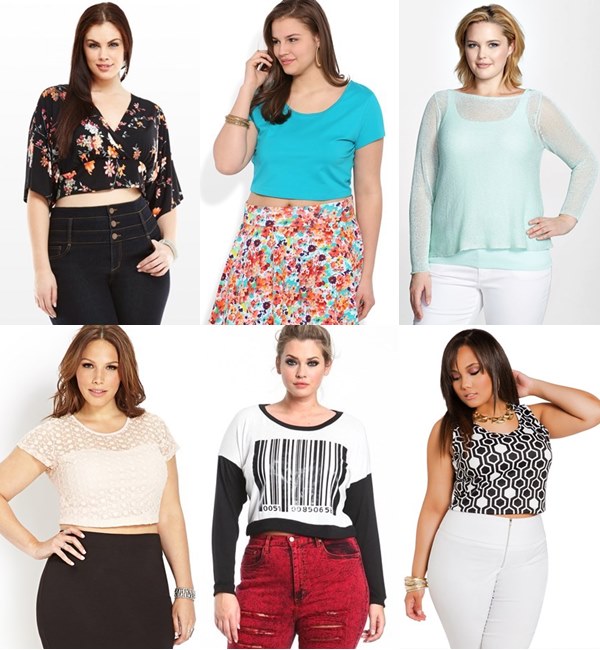 Speaking of comfortable, you just cannot go wrong with this fashion trend. If you aren't comfortable showing off some tummy but love the crop top style, you can wear it over a strapless or sleeveless dress (which works double duty if you're still not ready to bear your arms) or a tank top beneath your crop top. And you are ready to rock. Check out of this video for more inspiration of plus size crop top.
Other than crop tops, attractive pieces like peplums and jumpsuits (or rompers) are another best bet this season. You can wear anything, peplum tops, dresses, or skirts, and you are sure to look stunning. It will make you look chic, and for a plus sized woman, it helps to accentuate and flatter your curves. There are many many options available, so just go for the one you find most appealing!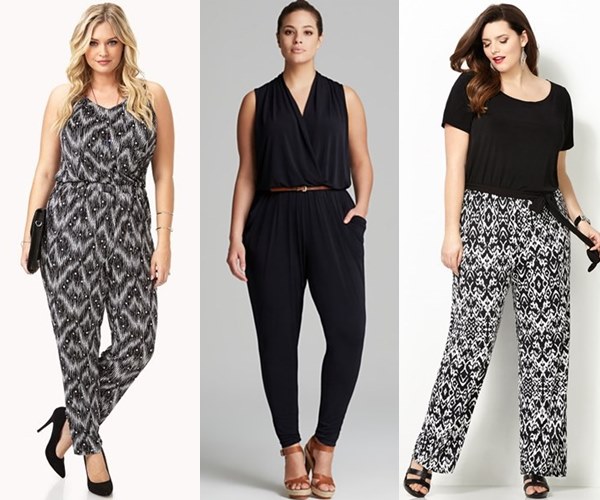 As for jumpsuits and rompers, it's pretty hard for full-figured women to pull off this fashion staple if they don't pay attention to the type of their body shape. When a jumpsuit doesn't suit your figure, it can tend to emphasize your width or even make you look shorter than you are.
Because jumpsuits tend to be fairly full-coverage, take the advantage by emphasizing your waist or torso to create curves. Plus size women often overcompensate for their heft by wearing belt for giving curvier look, and very baggy pants, which hide their figures and actually have a ballooning effect. Make sure your jumpsuit is well-designed to fit the length of your torso as well as its width.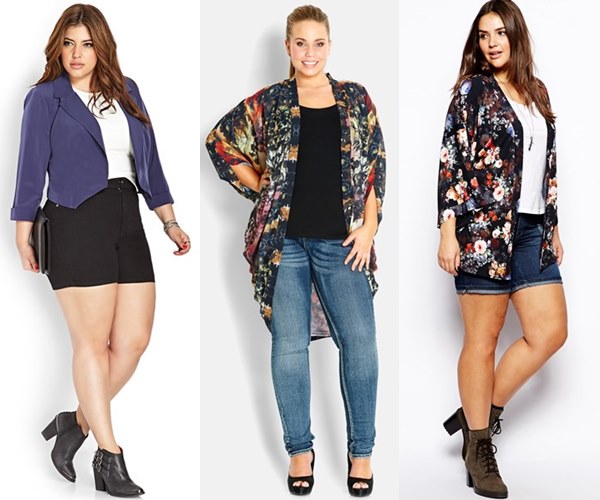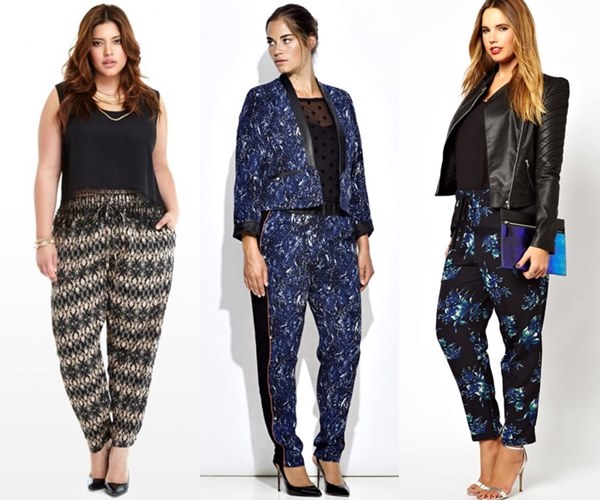 Finally, there are a few must-haves that will be easily seen here and there this year including maxi-dresses, long skirts, crop or bomber jacket, oversized cardigan, and harem or baggy pants, while caged sandals will also be popular among numerous footwear selections. Statement necklaces are still one most favorite jewelry to wear from day till night, while winged satchels are used to add a touch of sophistication.
Last but not least, check out latest collection by Simply Be featuring trendiest outfits for this Spring Summer 2014