With each passing season, the Italian plus size lingerie brand, Elomi, continues to impress all full figured ladies around the world with their balance of crowd-pleasing basics and more adventurous styles. Filled with beautiful designs, luxurious fabrics, and comfortable options with improved fit and support for all different curves, the new fabulous Elomi Fall Winter 2014 Collection features eleven selections including two new styles that take a lot of inspiration from the look of exotic Eastern cultural heritage.
Known for its total comfort and delicate, high-quality products for curvaceous ladies, Elomi has proven how the company understands what lingerie can do for the fuller figure, allowing all women in different body shapes to enjoy total fit and support in a range of sophisticated looks, right up to a J cup. Take a look at the entire new collection below.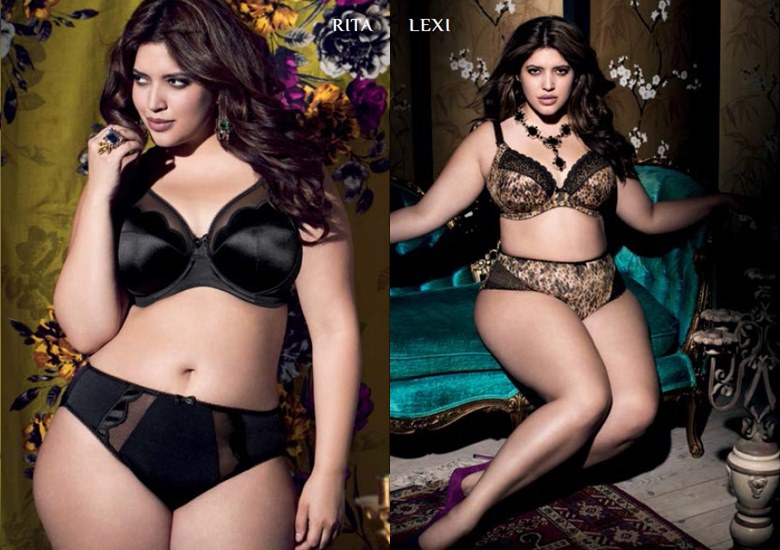 Will be available next September, the two new styles include Lexi and Rita, which Lexi features a decadent owl-feather-inspired print in shade of gold and rich brown, while Rita is showcased in bold boudoir style with scalloped opaque satin contrasts with delicate sheer tricot inserts. Both selections are offered as a set of brief and bra featuring Lexi's sexy plunge bra that has a stretch lace top cup with geometric lace in luxe brown as well as Rita's multi-way banded bra top in classic satin black with underwired side support and optional racer-back.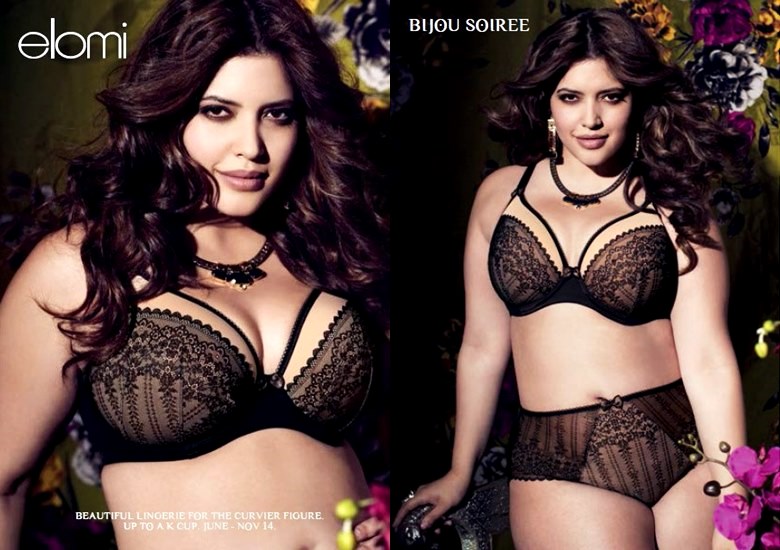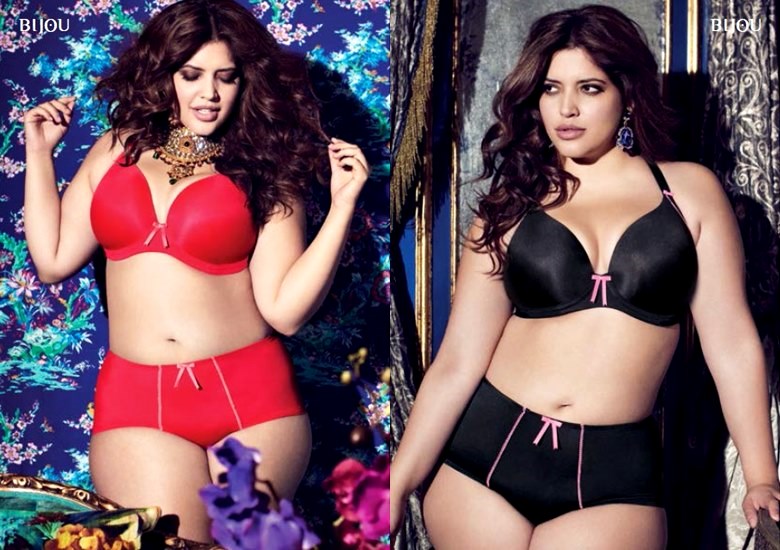 As for other line-ups, the most favorite piece Bijou is offered in black and flaming red for the coming season, featuring a sweet and simple moulded cup with size available up to 42H. The cups are softer and contour well while the racer-back provides added versatility. As for Bijou Soiree, it standouts even more sophisticated with its beautiful lace work across a nude base offering a lighter, sexier look while still working great under t-shirts.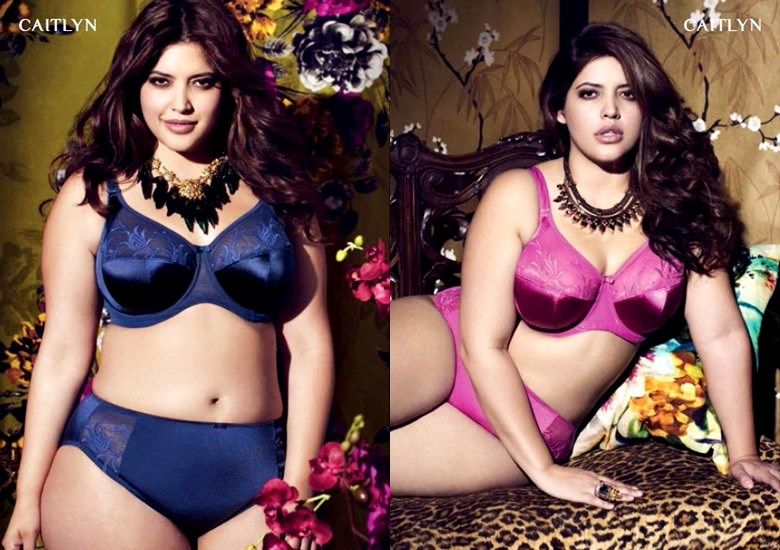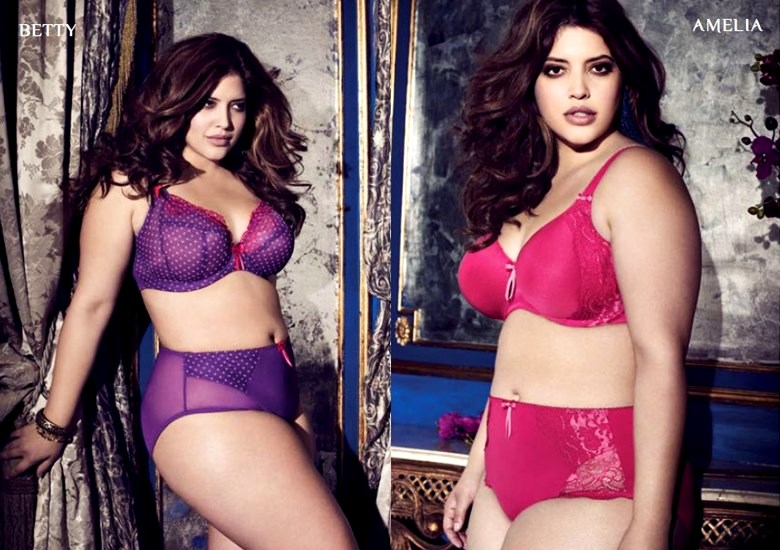 More and more fabulous pieces are also presented throughout the new offerings including; Caitlyn in Ink blue and Raspberry pink, which shows off an ultra-supportive bra with delicate Swiss embroidery that unfolds across soft satin fabrics as well as slide sling for complete support and total indulgence; Betty with a wonderful plunge bra featuring polka dot white and purple print to take a nod to the 50s pin-up style and is complemented by raspberry embroidery and bows; and Amelia in Cerise pink with a unique molded cup that provides flexibility of a cut-and-sew, combined with seamless spacer fabric which is used as a layer to create a beautifully rounded shape without adding volume.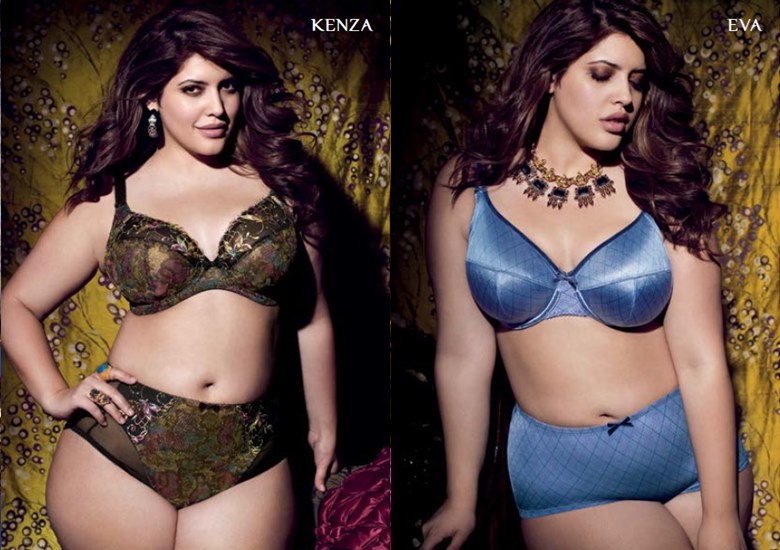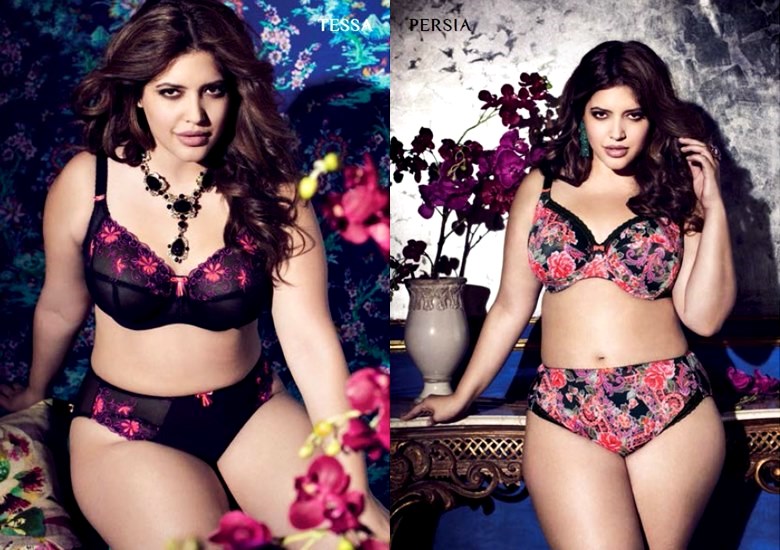 Lastly are the selections of beautiful prints for a super romantic and glam touch featuring four beautiful pieces such as; Kenza that shows off the new plunge bra featuring an elegant blended colored snakeskin print across a muted tulle bottom cup and vibrant embroidered top cup; Eva which is an elegant and gorgeous satin simplex range, featuring a new ink color-way in mid-blue with a mesh print and fine magenta stripes; Tessa that showcases full coverage bra with pretty floral embroidery and is cutely designed with sheer black tulle base with trim detail at the top center front as well as embroidery and bows; and Persia which makes an ornate statement in a striking rose and paisley print that mixes red, coral, and purple on a black mattes simplex.