Featuring a vast range of stylish plus size designs for the colder seasons, Italian designer Elena Miró reveals their new Fall Winter 2015 Ad Campaign fronted by plus size beauty, Candice Huffine. The new campaign is called "The Sweet Escape" as the label shows Candice sporting casual and comfortable designs, while spending her fascination trip in Iceland, where we can see beautiful scenery of rivers, hills and mountains, evoking the free-spirit of independent women in super elegant and sensual style.
Celebrating a curvaceous, modern figure, the entire Fall Winter collection showcases fashion for curves and modern style, with creative Italian flair. From comfortable dresses to various tops such as cotton, denim, and polo shirt, along with numerous selections of outerwear including cardigans, leather jacket, and furry coats, it's truly a collection for everybody, filled with must-haves of the cold season with mix-and-match textures, colors, fabrics and flattering shapes.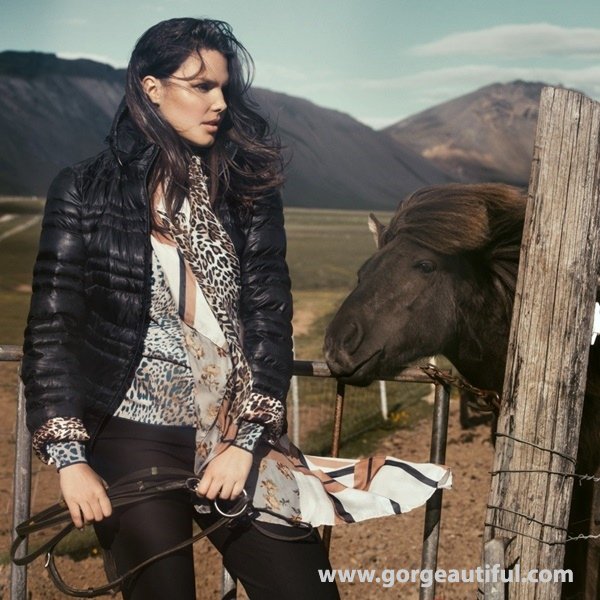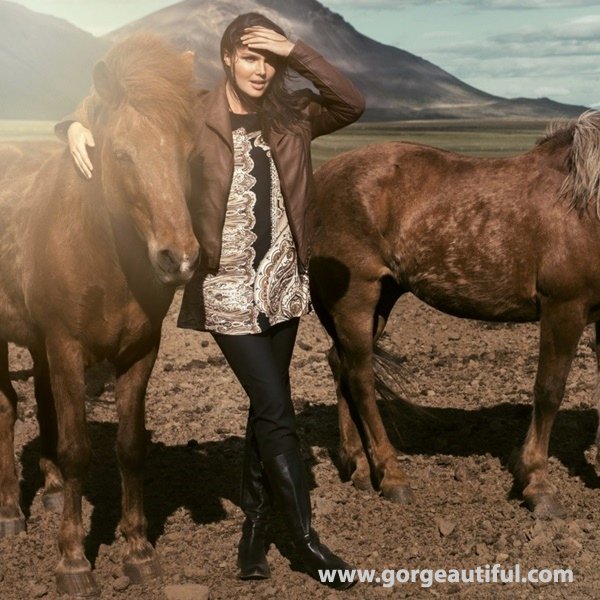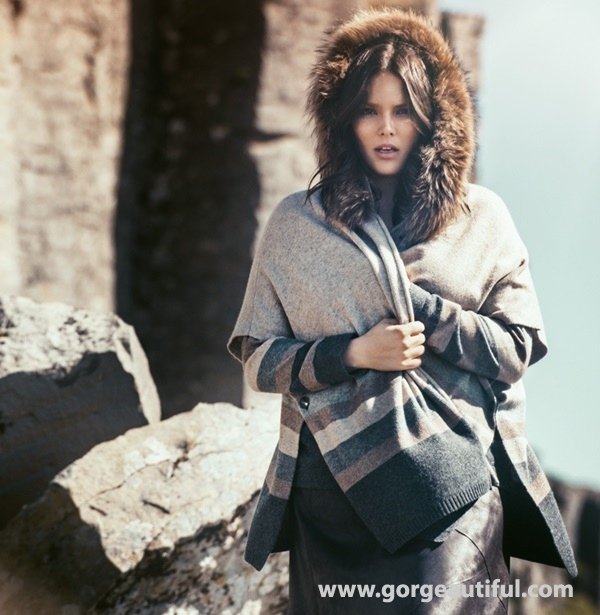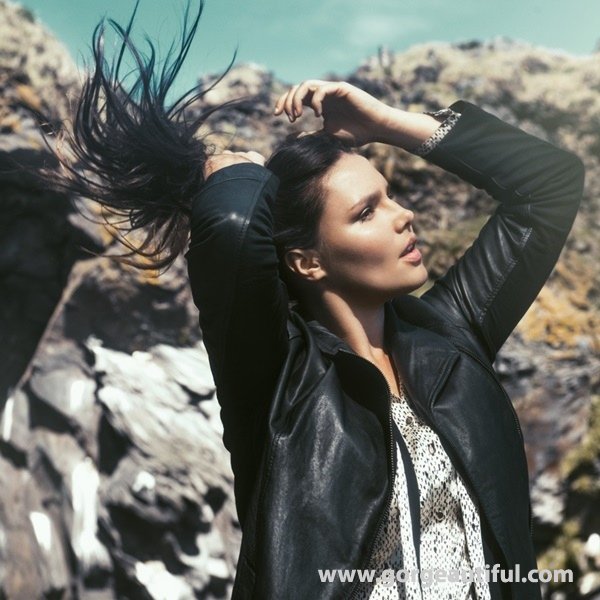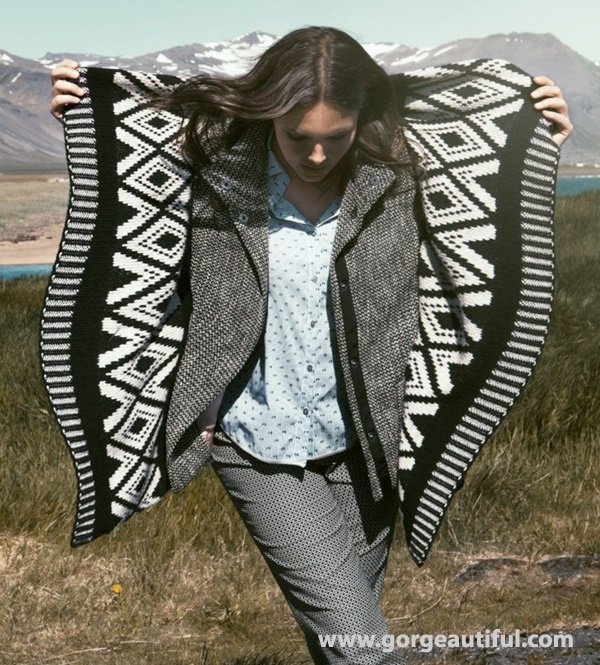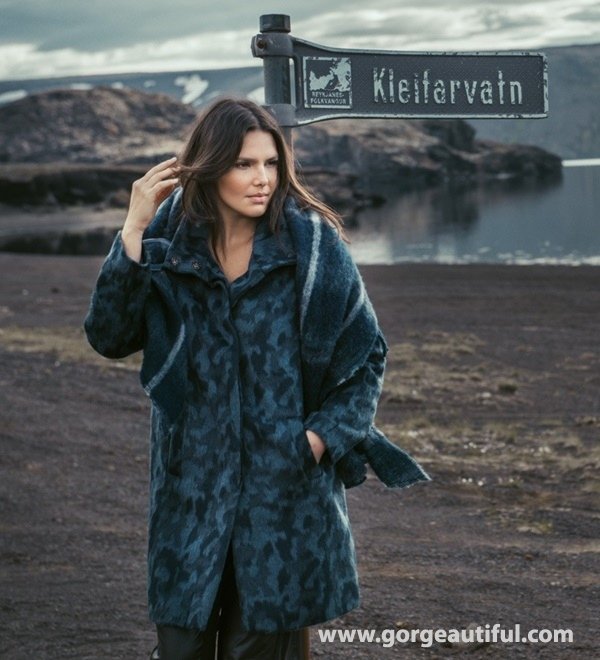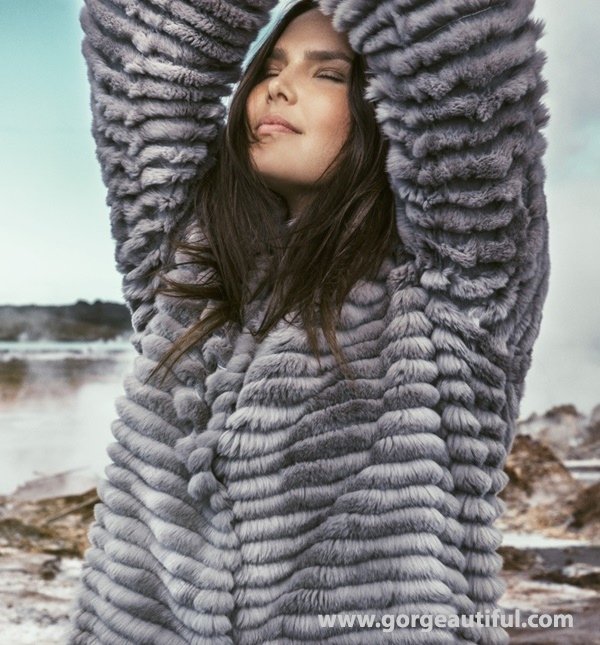 Between geometrical, leopard, and ethic prints, the new proposals feature various layering styles where flowy blouse with black trousers are paired with scarf and leather or quilted jacket, while styles in typical stretch fabrics, materials and cuts are offered with great fits for curvaceous silhouettes at their best and catering to specific fitting needs.
Among the great selections of outerwear, we see comfortable poncho with fur-trimmed hood, super chic leather jacket, as well as looks of comfy coats and cardigans – with patterned or in solid hues. Depending on the accessories and staples to pair with, each outerwear can actually be worn in different casual looks.Check out more collection through the gallery, showing great pieces of fall winter wardrobe that allows you to switch between different looks chosen according to the occasion, from a relaxed style for everyday wear to formalwear for the office. Glamorously lace dresses are perfect for evening events. Get the whole collection HERE