With the release of the beautifully presented and well-executed in terms of color, balance and texture, the new Summer Shine 2015 special collection by Dolce&Gabbana screams summer days perfectly. Inspired by the sun drenched hues of Sicily, with the intense blue of Mediterranean sea and sky, and the pink of the flowers, and the nude of the bronzed, sun-kissed skin on display, the new beauty look is certainly the most stunning collection of shades for this bright season days.
The beautiful makeup line comes packed with bold and flamboyant colors which look glamorous and sensual, evoking the iconic light blue and white tiles, as well as the sea and the sky that make this Italian island the perfect paradise on earth. Focusing on dazzling shades of light blue, rosy and coral, here is a quick look at Dolce&Gabbana Summer Shine 2015 makeup collection that has everything you'll need to create a trendy summer makeup look. Get it now on dolcegabbana.com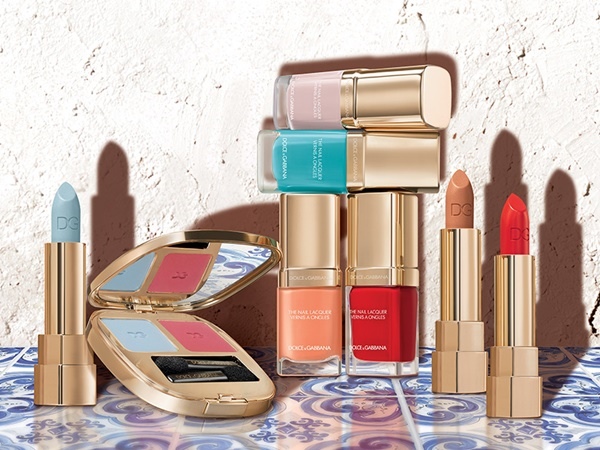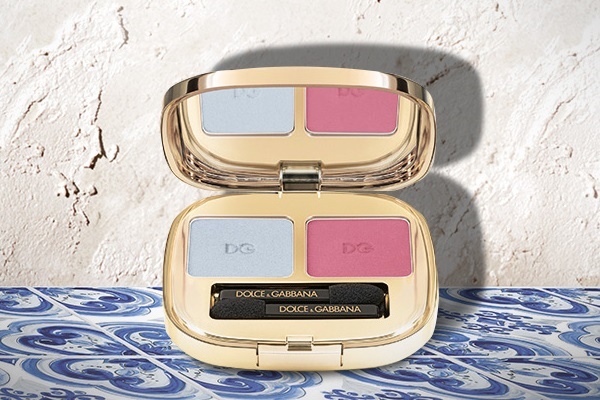 Summer Hue 104 – shimmering sky-blue, pink
For this summer bright, Dolce&Gabbana allows you to play around with colors contrasts thanks to the new Dolce&Gabbana Smooth Eye Colour Duo – The Eyeshadow Duo in Summer Hue with bold raspberry pink and cerulean blue to enhance the eyes with a simple two-step approach to color. Add a hint of blue on your eyelid, or maybe just brush some pink over your brow bone for a healthy sun kissed glow.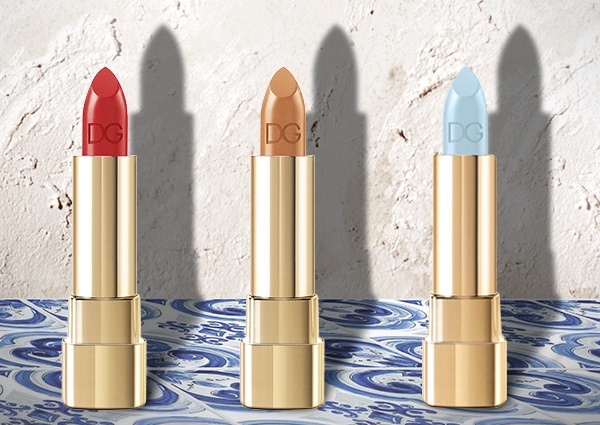 Shine Lipstick $37.00
Sheer 130 – translucent red
Shine On 75 – pale orange
Light Blue 185 – shimmering sky-blue
As for the lips, experiment new sensation with the unique Dolce&Gabbana Shine Lipstick consisting three gorgeous options for standing out in the crowd, including the classic red Shine Lipstick Sheer in a golden translucent red for a warm, captivating look; a pale bronze-y orange tone of Shine Lipstick Shine On that will act as a perfect instant glamor finishing accent for your bolder eye makeup looks; and Shine Lipstick Light Blue in shimmering pastel blue for wearing on a daily basis.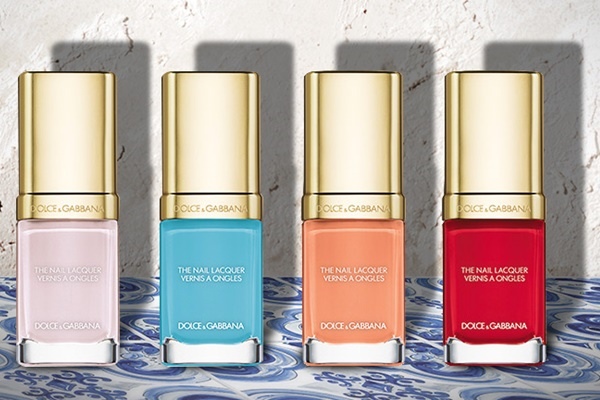 Intense Nail Lacquer $25.50
Nude Lilac 300 – pastel lilac
Light Blue 717 – sky-blue
Peachy 117 – pastel peach
Sheer 628 – red
And finally, go all out with bold hues of your nails with the four special Dolce&Gabbana Intense Nail Lacquer collection hues from the beauty palette. Opt for The Nail Laquer in the pretty Nude Lilac for a fashionable yet less bold option or in very seasonal Light Blue for a more chic pastel look. As for the classic, red has always been the perfect option, so here's an updated one in Sheer for your summer tootsies, or a tan enhancing pink-orange in Peachy. Use a single coat of your favorite nail lacquer for a vibrant appearance.
Additionally, although these aren't included among Summer Shine Collection, there are some new products for the season, ready to create dazzling summer makeup looks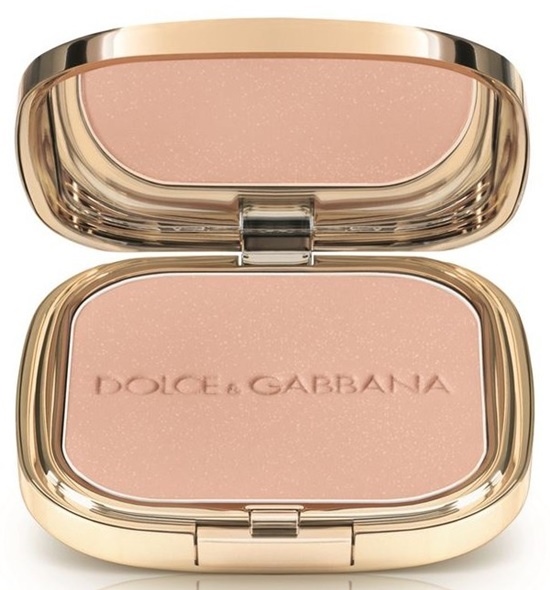 Glow Illuminating Powder $51.00
Luna 4 – delicate blend of pearlescent tones
Presenting a new product of Dolce&Gabbana Glow Illuminating Powder – The illuminator in Luna, this is the flawless glow illuminating powder which you can use to create light, luminosity, and sensuality to your skin while highlighting your cheekbones and the center of the nose. Apply it with a blush brush to give a radiant glow to your face. The product is suitable for all skin types and it's also great to use under the eye area to brighten up the look.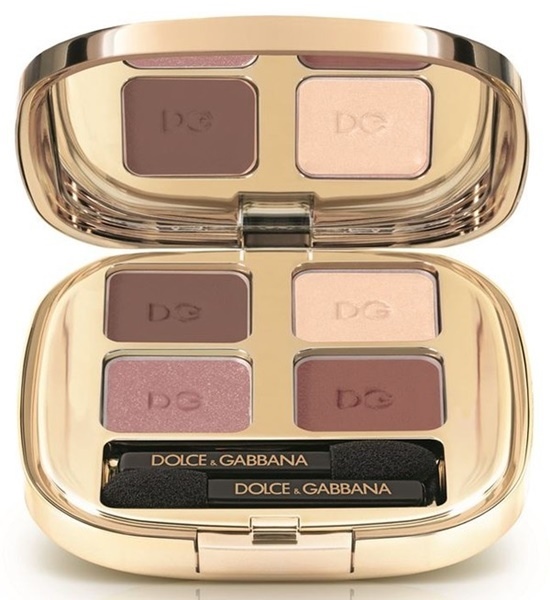 Smooth Eye Color Quad $61.00
Brown Blush 148 – chocolate, nude, mauve, brown
For a more dramatic eye look, the new Dolce&Gabbana Smooth Eye Colour Quad – The Eyeshadow Quad in Brown Blush are the perfect shade of fashion meets function with a whole heap of 1970s glam thrown in. Since eye makeup is the focus of the collection, this gorgeous new eye palette is the queen product, bringing four highly versatile shades that you can mix and match, or to combine them with much more intense and bolder eye shadow colors for super dramatic evening looks.
Luminous Cheek Color $46.00
Apricot 27 – sun-kissed peach
When it comes to adding a subtle touch of color to your face, the new Dolce&Gabbana Luminous Cheek Colour – The Blush in Apricot gives a gentle healthy glow that's just the right amount of subtle intensity in perfect peach that suits all skin tones and makeup styles. The peach shade looks especially good in summer on the background of the slightly tanned, healthy skin, which is why this new blush is available exactly in this universally flattering shade.
Take a look at the video to see how Dolce&Gabbana's makeup artist Tom Pecheux created the sensual and glamorous look for a sparkling summer.