Keeping the main focus on smashing lace dresses in bright tones, the high-end Italian fashion label, Dolce & Gabbana managed to shock everyone with totally new approach spotted on the latest fall winter Milan runway. Another jaw dropping style came up showcasing the colorful dress with Byzantine patterns that will keep you speechless. And here it is, the new Dolce & Gabbana Fall Winter 2013 campaign featuring irresistible women in red and gold set against the backdrop of Taormina's cloisters.
Not that the Byzantine motifs combined with modern details are less than stunning, but the campaign itself truly brings such magnificent aura, picturing, as always, the Italian Sicilian family drama with enlisted reoccurring faces including Bianca Balti, Monica Bellucci and Kate King as well as a new addition Romanian model Andreea Diaconu. The campaign is so very Italian and styled-up to show the traditions of Southern Italy, including the 'carretto Siciliano', where the models represented several family scenes that radiated all the flavor of Italian culture.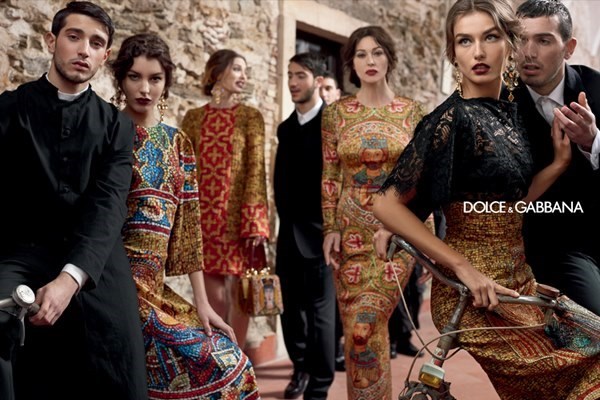 Evoking the true Italian women' genuine and sensual aura, the campaign features some selections from the Italian label's signature lacework as well as prints with religious figures. Luxe lace dresses are featured in bright hues like bloody red, black and gray, while colorful dresses with Byzantine patterns standout glamorously in gold nuance. Besides of those luxurious dresses and coats, the campaign also represents collection of accessories like massive earrings, necklaces with cross pendants, golden crowns and all accessories are with religious motifs.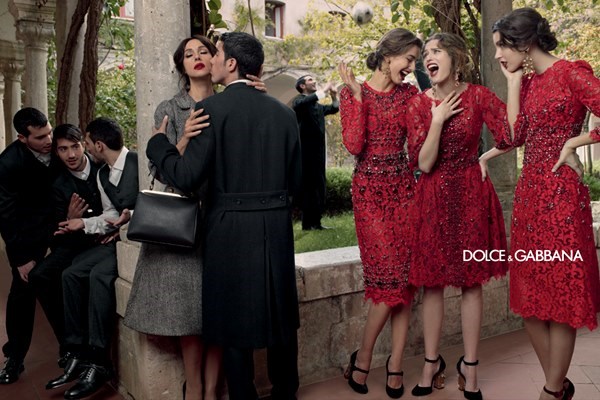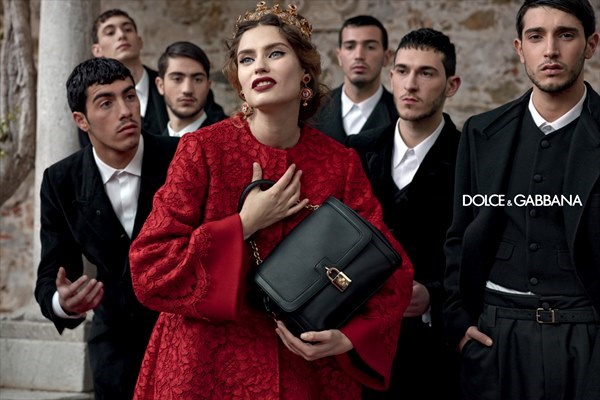 All in all, when viewing both video and print campaign, without a doubt we can always say that Dolce & Gabbana is definitely the luxury brand considered as a modern trendsetter in fashion industry, at the same time a label who knows how to keep its traditions and heritage. The concept of designer house is femininity and at this time too, the label represented all the cutest designs completed with luxurious lace. See the gallery for more campaign pictorials.