Happy Birthday DKNY! With the advent of 2014, Donna Karan's youth-oriented diffusion line embarks on its 25th year of existence since its launch in 1989. And this all-American label that has been busy creating contemporary and sports-infused clothes for the past 25 years certainly had something to celebrate at its show today. Aside from some logotastic looks and the coolest bandana cap combos we've seen since the '90s, today's DKNY show also treated us to a runway appearance from Rita Ora.
Generally, the show of DKNY Spring Summer 2014 New York Fashion Week was pretty much the quintessence of all things DKNY. From the trench and city-slick tailoring, to scuba-tight and parachute fabrics, to variations on the utility vibes and brand logos, along with all DKNY colors signatures – bright blue, coral red, black, white and a slew of spray-paint bright colors –, all in all the show really took a trip down memory lane and revisited their best bits.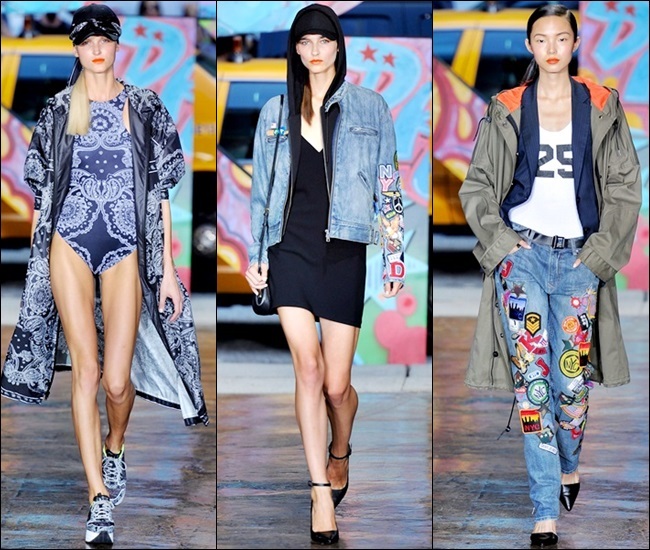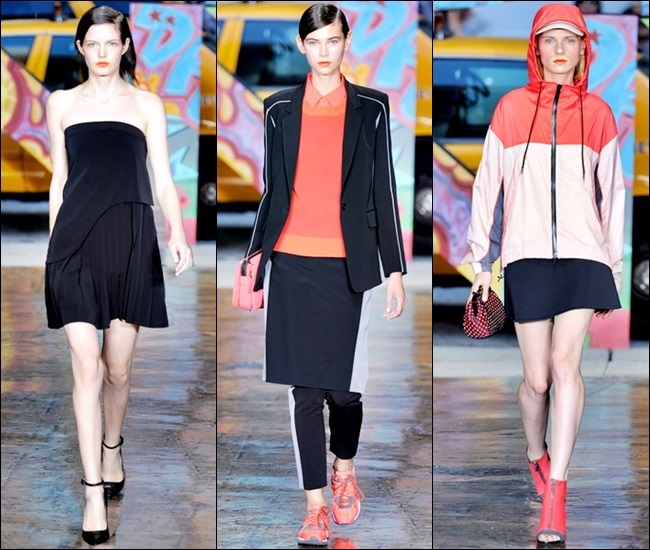 Several brand's heritage items were included representing the pervasive trends of the late '80s through the '90s. There were tailored track-pants in silk and with a crease-front, downplayed with elasticated tie-waists and go-faster stripes along each leg, color-block fit-and-flare dresses in neoprene make picking one's party dress dead easy, while some flattering accessories ran the gamut of sensible sneakers and backpacks to neoprene booties and graphic clutches. Not to mention, the appearance of out-sized sheer anoraks, denim dungarees and pinafore dresses, baseball caps and flippy miniskirts.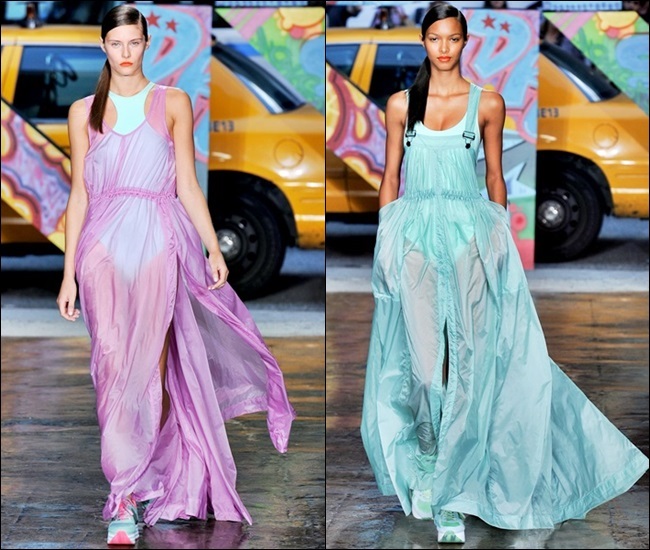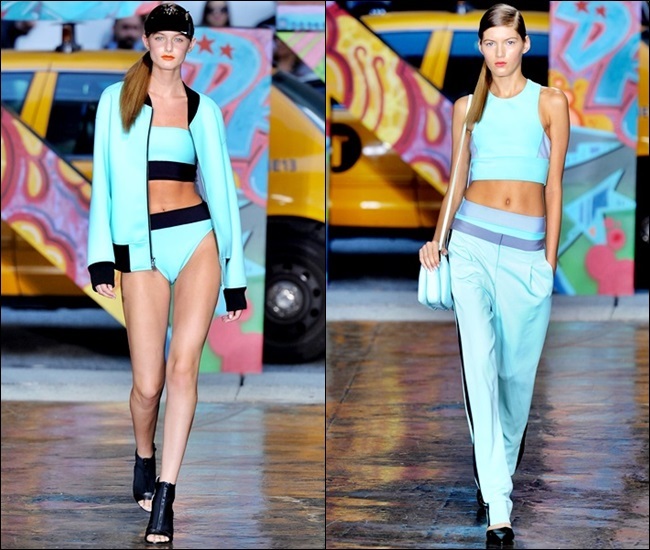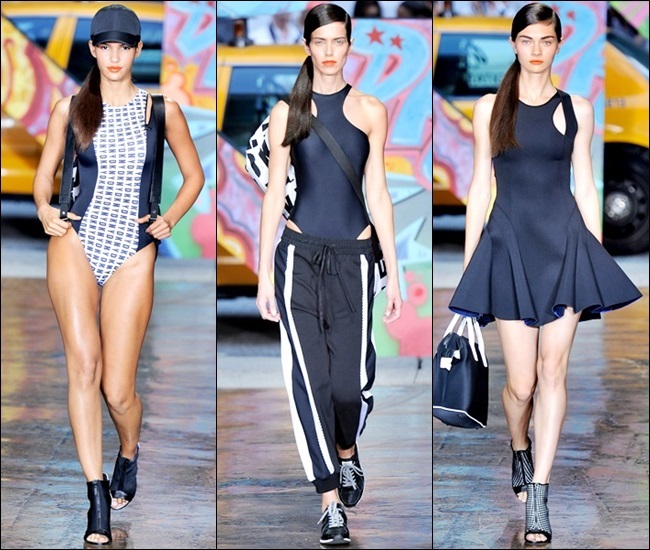 Commercially, there is no way this will be a miss, as nearly everything had the feel of an '80s classic, such as bomber jackets with a Varsity flavor by way of baseball detailing in ribbing and a boyfriend fit – but in candy hues of lilac, pistachio and primrose yellow –, and tailored trenches with those same contrast inserts. A paper-bag skirt was an abbreviated version of the trench, an electric blue neoprene duffle coat looked way cool, and even the bandana print that decorated an anorak was more hit than miss, while a phase of black-and-white hyper monogrammed pieces added to the birthday bravado, but with tongue still firmly in cheek.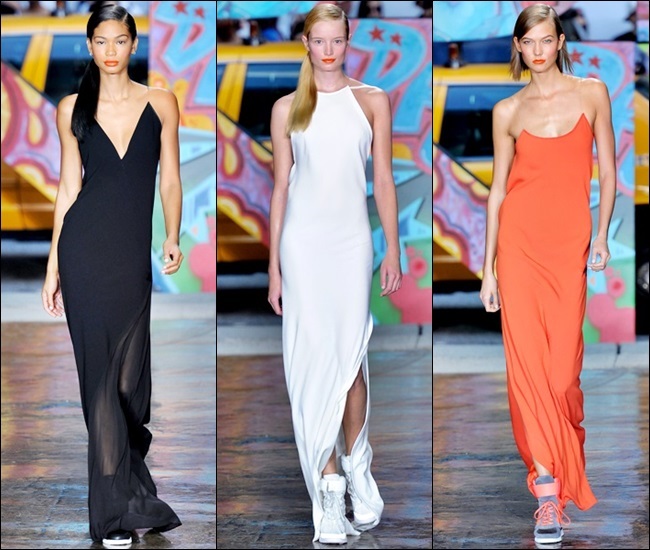 Overalls, the standout look from DKNY Spring Summer 2014 collection is undoubtedly the sheer, baby blue overall-like gown. It has all '90s look, but the designer making in a nylon material contributed to the athletic vibe, making the dress not only the showstopper but also the perfect representation of the entire collection. At the end of the show, while not officially part of the line-up, Rita Ora hit the catwalk after the model line-up. She showcased pieces from the brand's Spring Summer 2014 line including a chic tee covered in the DKNY logo and a flippy neoprene skirt. Then, she was followed onto the catwalk by Ms. Karan, who took her bow to loud applause. Bravo!