Always reflecting the spirit of chic-urban style of the New York City, the DKNY label has become as synonymous with promoting the virtues of the Big Apple as Central Park and the Statue of Liberty. And this Spring Summer 2013, Donna Karan presented her new DKNY collection in sexier and sportier look, dominated by some classic designs including those with an all-white and some occasional vibrant yellow.
The white session, which already hailed as must-have of the season, was presented with long skirts and high slits added by a little touch of transparencies. There were paired throughout with soft-cut denim that morphed into metallic accents, which was at once wearable and expensive-looking. As for other pieces that showcased how Donna Karan worked with a high-low concept this season, the classic trios of oversized silk shirt, cropped pants, and leather pencil skirt, along with high heels and back packs were also featured.
The silhouettes were simple and classic yet incredibly flattering, proposing altogether a balance between femininity and urban athleticism for the active lifestyle and all suggested as daywear alternatives, such as leotard-snug tank tops that some came with leather trim and mesh inserts, while bra tops were paired with short skirts, long jersey skirts or cropped waist-pleated pants. There were also billowed Anoraks in coated cotton paired over swimsuits and dresses.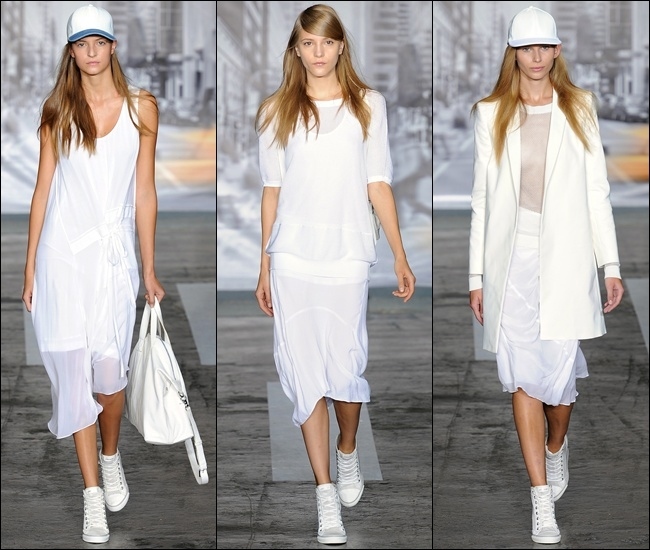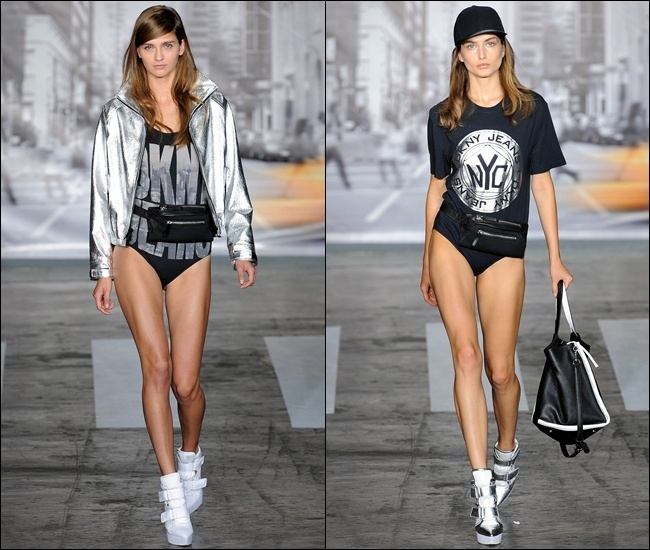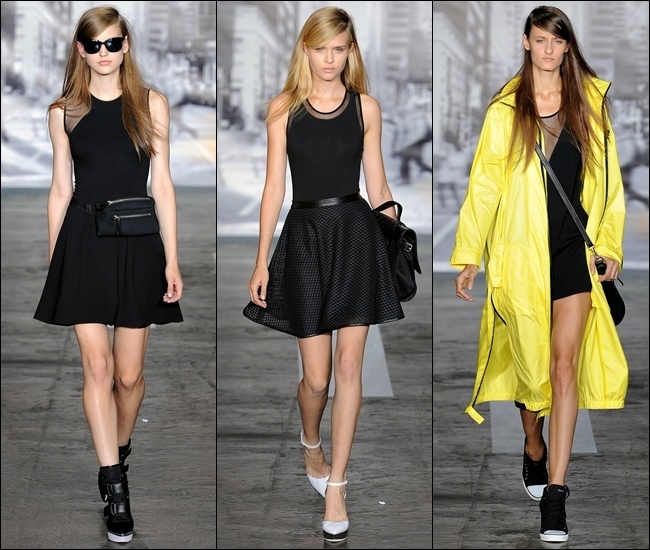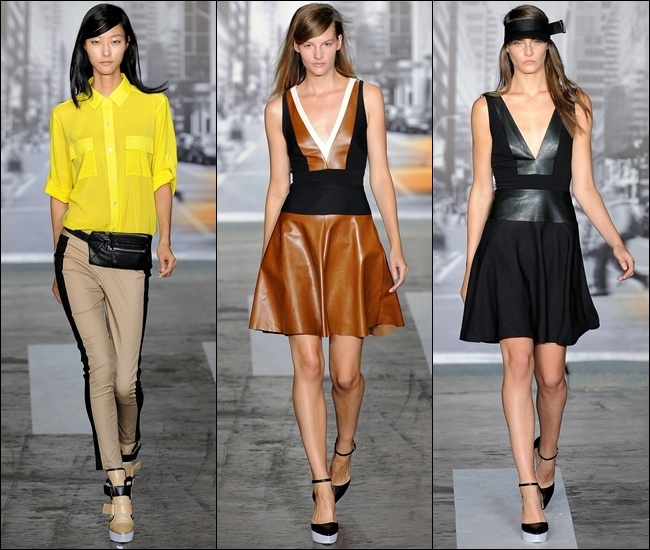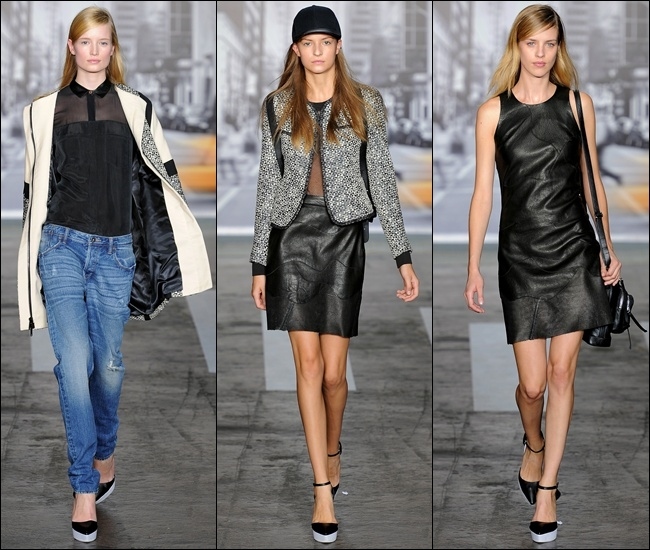 As for the color palette, besides white and a limited black, brown and other neutrals, striking silver and neon yellow popped up among the selections, including white cotton shirts and slouchy jeans, neon lemon yellow silk shirts, neoprene jersey dresses, black skinny jeans, yellow anoraks, rolled-down chambray denim jumpsuits, silk button-ups, distressed denim Bermuda shorts, coated-cotton blazers, oversize color-blocked car coats, neoprene-jersey gowns, leather-trim circle skirts, baseball caps, leather knapsacks and wedge sneakers. And the show then closed with floor-sweeping, full-skirted, front-slit neoprene jersey dresses, detailed with mesh backs.