Girls Gone Wild. Pop colors and amazing patterns along with wild mix of materials, Donna Karan gave her DKNY classics a dynamics twist of color and irony for her new DKNY Fall Winter 2013 collection with the feminizing of masculine silhouettes and intense proportion play. This collection reflects perfectly the fast New York silhouettes lightning and all fluids in length. As silhouettes and urban youth wandered on the podium, the cuts came perfectly smooth and embraced the body movements.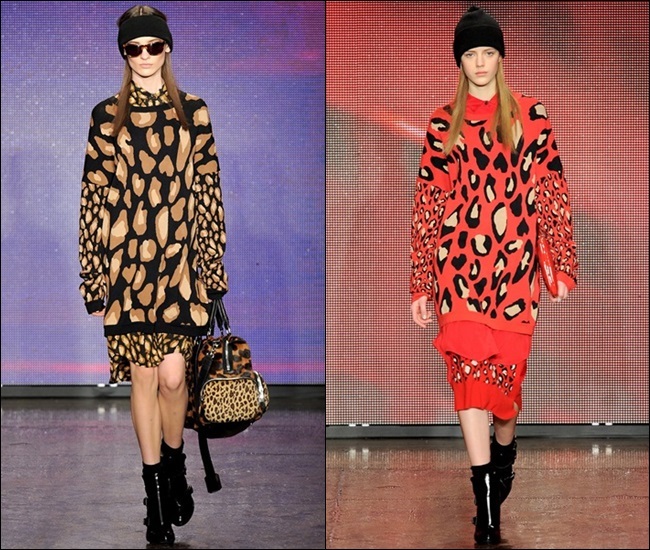 While there were plenty of clothes any urban girl would be right at home in the big city wearing, it was those monochromatic brights – starlet red, pink pumpkin or blue single color simple collection – as well as some nifty animal patterns that looked particularly modern. Not to mention, Donna Karan also plays with the volumes for the parade. The coat is XXL and shoulders affirmed. One of the sharpest looks came out featuring a simple yet effective grey herringbone cropped overcoat with oversized lapels paired with a sculpted navy jacket, oxford button down and jeans.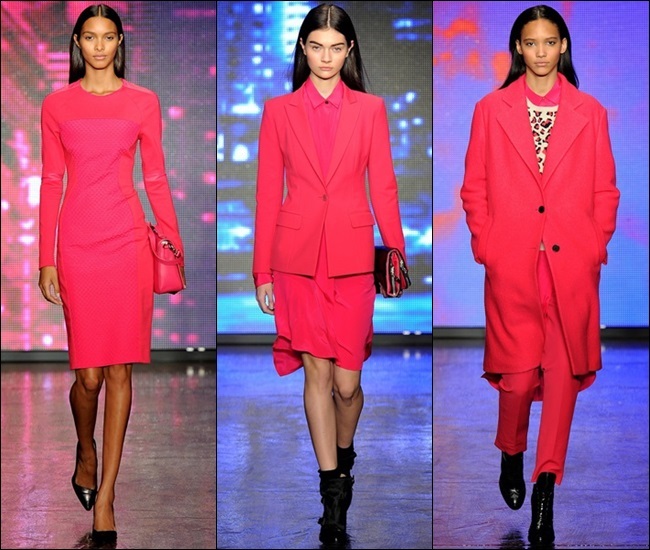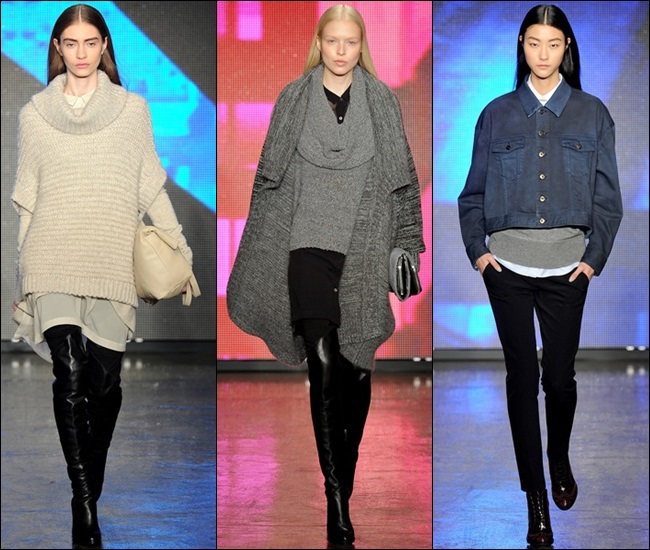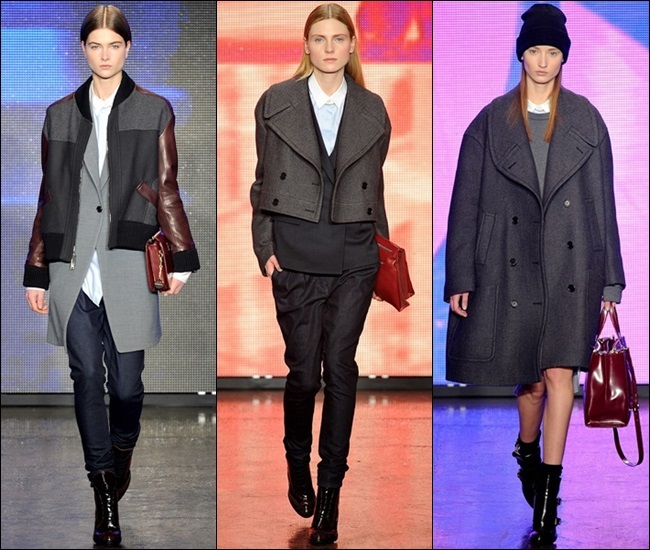 Not only that the generous use of prints was a truly surprise, Donna Karan's wild colored patterns also carried a total look. Always come to expose such versatility of urban outfits, quilted crop tops worn over long, flowing silk dresses, a tailored, peak-lapel blazer paired with a button-down shirtdress and long tunic-length sweater offerings were offered to add the modernity of this collection. There were also some pairs of oversized black bomber jackets that will no doubt be a street style favorite. One was cut in nylon and paired with lacquered leather sleeves, while the other fashioned in leather and neoprene, and complemented by felted herringbone sleeves.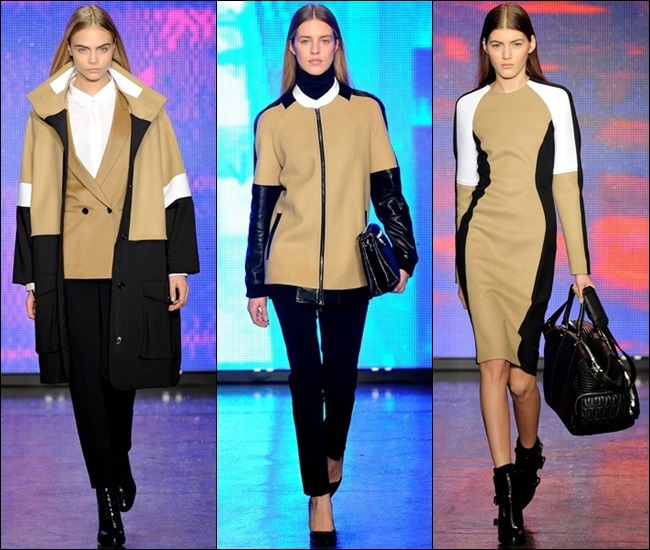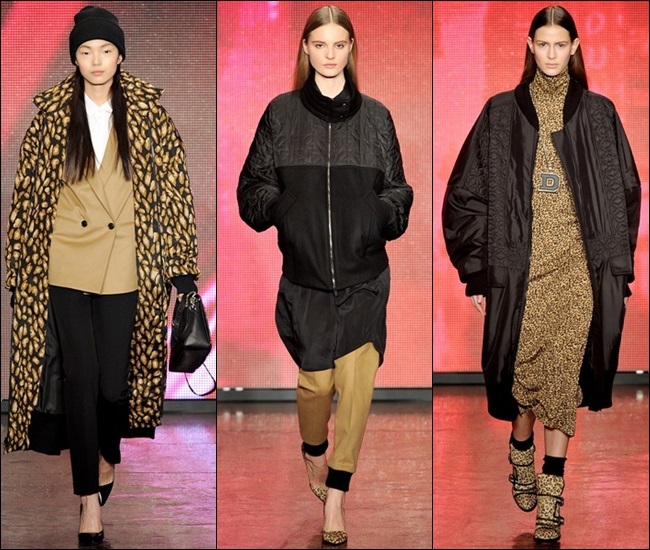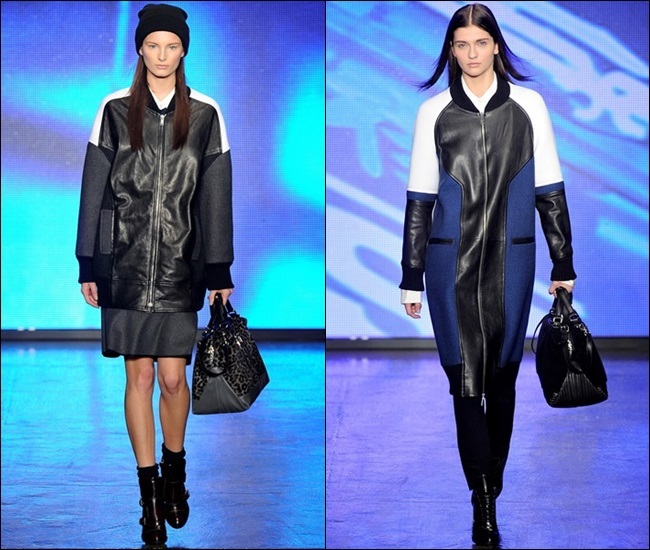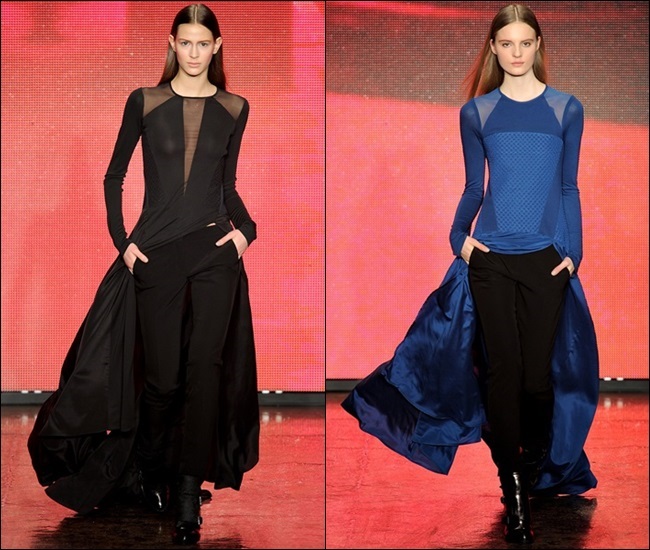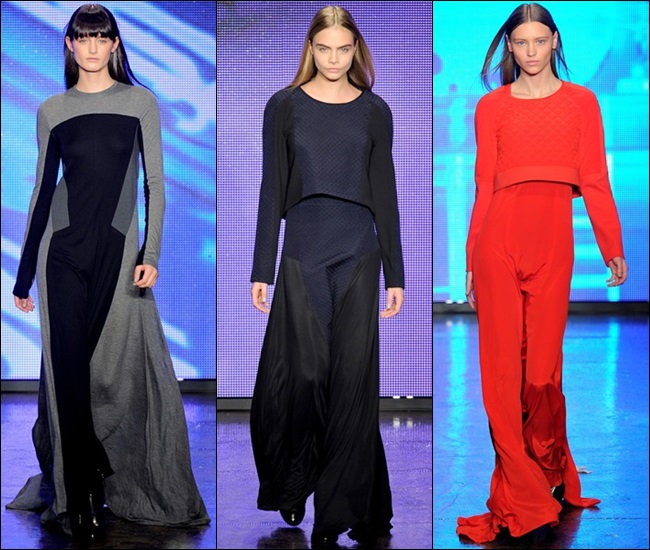 All in all, showcasing strong sportswear lineup with fun animal prints and urban outfitting, DKNY Fall Winter 2013 collection proved that for the label, the new season always comes with iconic items, which some were also presented as gorgeous streetwear inspired oversize parkas, sweatshirts, structured mini-dresses and tops, as well as long, flowing evening dresses and skinny pants.