Presenting a range of sunny shades that really bring the sunshine home, the new Dior Tie Dye Summer 2015 Limited Edition beauty collection interprets the colorful tie-dye spirit of summer beautifully. From hypnotic jade to beige hue, golden brown amber to sandy blue lagoon, the colors change, stretch and transform as if saturated by a warm light. Lip shine in combinations of shades coral, pink, purple and red, while the nails are painted in a wave of color grenadine trend of the summer with a special touch.
Among the makeup line, there's also a gorgeous limited edition new Diorskin Nude Tan Tie Dye shades which are the thrill of this collection. So, without further ado, let's peek at the new collection and creating our cravings list. Get it now on dior.com
Starting from beauty line for face and cheeks, a multi-colored pan of blush features an array of peach, pink and light tones that come together to create the most beautiful bright peach. Looking at it's packaging, from the embossed design, right down to the dinky brush that comes with Dior Nude Tan Tie Dye Blush, the blusher perfectly screams luxurious
SKIN PERFECTION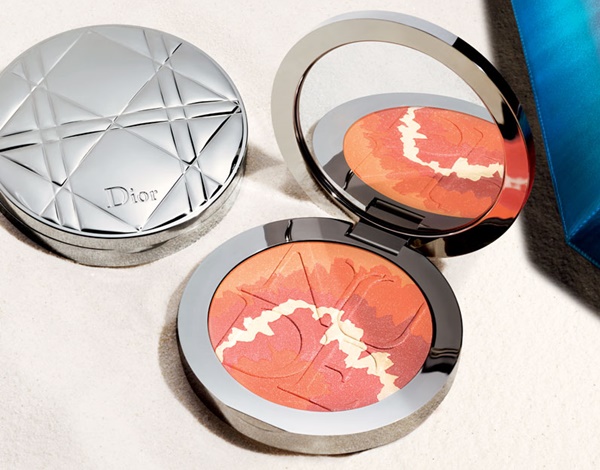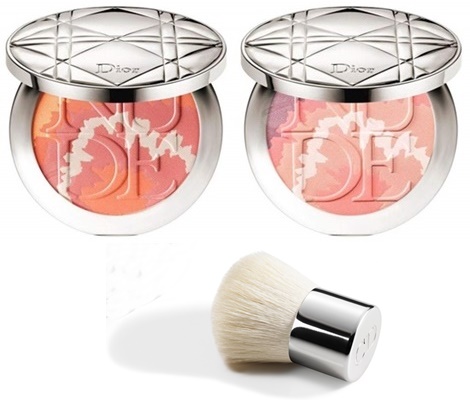 Coral Sunset – orange-y and effervescent coral hues
Pink Sunrise – soft pinks and pearly mauve.
As the sun rises and sets on Tie Dye Edition Blush Harmony, Diorskin Nude Tan reveals two harmonies of vibrant shades for the cheeks, which housed in a gorgeous cannage compact and offer the perfect hues to really highlight those cheeks while blending in perfectly. There are four shades in harmonies of Pink Sunrise or Coral Sunset with hypnotic waves and a sunny glow.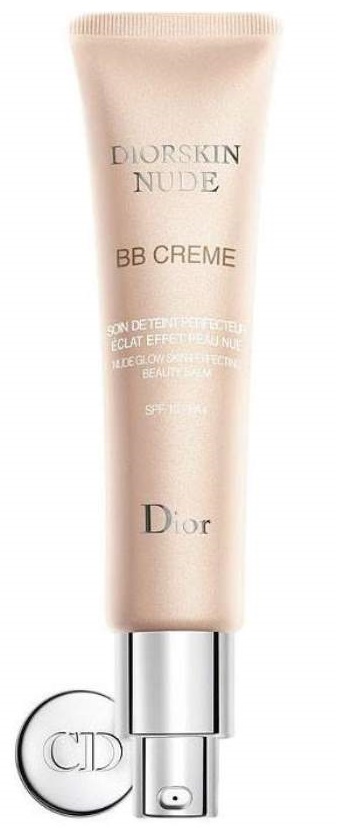 025 – rosy and peach shades
For Diorskin Nude BB Crème, it's a dream combination of skin care and makeup that will make your skin look very healthy and glowy. The crème is the new generation complexion enhancer that consist light and melting texture, enriched with natural origin skin care ingredients and adjusts perfectly to all skin tones. Its unique rosy and peach shades exalt the freshness of the skin and provide sheer coloring for an astoundingly natural finish. Apply in light touches with the fingertips on a fully cleansed and moisturized face
SUN-WASHED EYES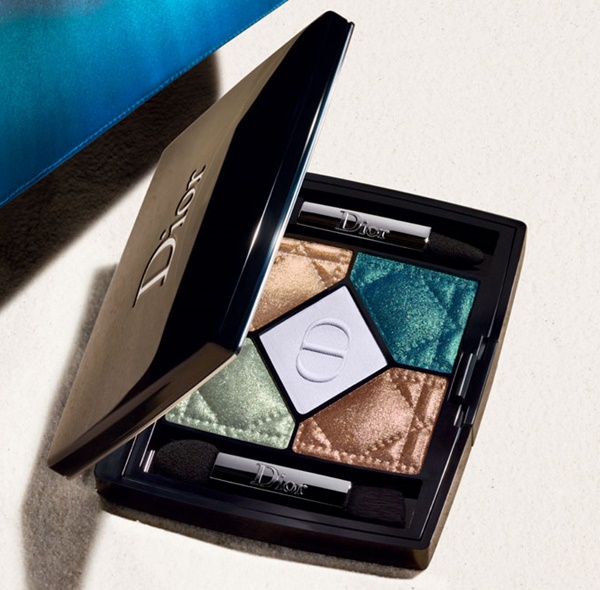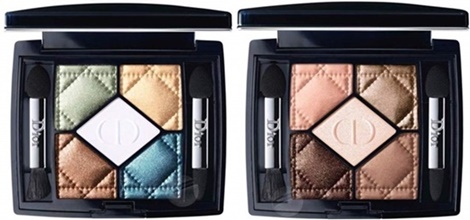 Contraste Horizon (556) – contrasting color theme
Ambre Nuit (746) – beige, pink, and brown variations
When it comes to the eye makeup, like the blush in compacts before, 5 Couleurs Couture Eyeshadow Palette by Dior also comes in two different selections, one taking on a more contrasting color theme, while the other centers around beige and brown variations. The palette is based on a central shade, while four accessory shades are used to create a multi-faceted look. For a sophisticated look, apply the lightest shade over the entire mobile eyelid. Contrast with the darker shade in the crease and along the lash line to create structure.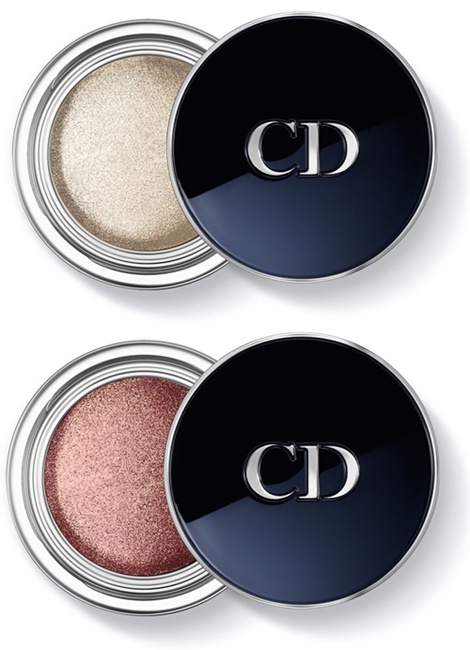 Zenith (551) – pale golden taupe
Fahrenheit (781) – rosy chocolate
Diorshow Fusion Mono is a long-wear professional mirror-shine eye shadow that creates light-reflecting eyes and intense matte finish in a single step. Its mousse-gel texture blends into the skin and dresses the eye in velvety color. The texture also blends easily with the fingertips or the enclosed applicator. For a bolder color and look, use the applicator instead of just the fingertips. This will intensify its finish and provide a pure, matte color.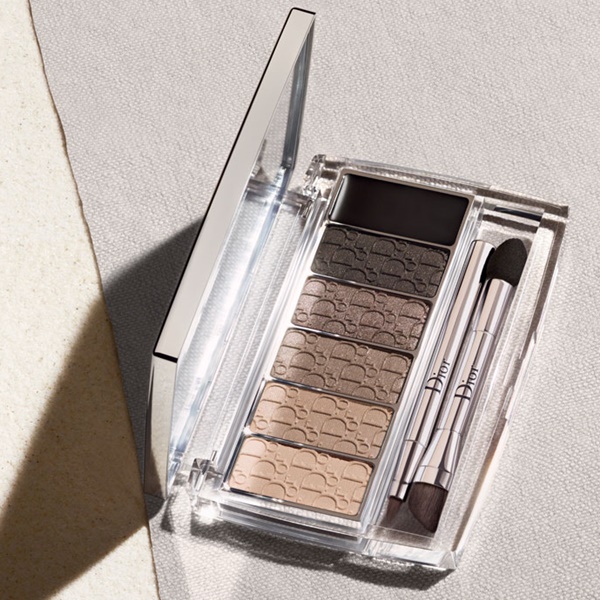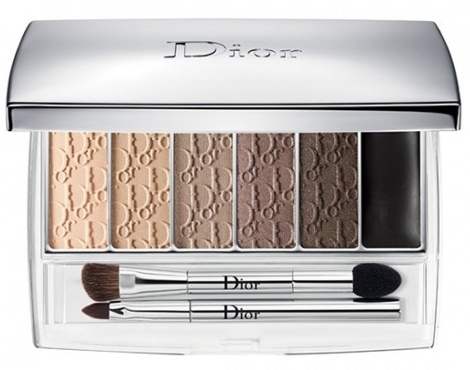 Eye Reviver Palette (001) – Nude gradation finish + black eyeliner
To brighten the eyes with an instant radiance-boosting effect, Dior Eye Reviver Eyeshadow Palette is great for those who look for a simple all-in-one neutral eye shadow palette. It is a new 6-pan palette featuring a mix of five soft neutral eye shadows and one black gel-cream eye liner. The shades combine in perfect harmony with the primer and the liner to create smooth, even and wider-looking eyes, while adding structure and brightness. The colors left to right include a soft light beige-peach cream, a light-to-medium beige, soft fawn satin, shimmery taupe-mauve, shimmery brown plum and a soft black gel liner.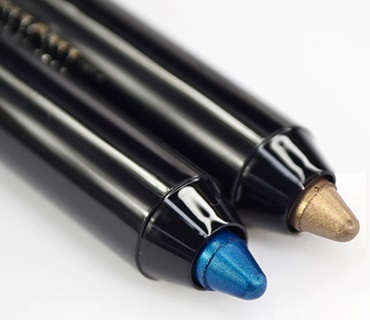 The new Tie Dye Diorshow Khol comes with an oversize tip that can be used for two application techniques. Wear it just like a classic kohl to achieve greater intensity and depth around the eye contour. Or, it can also be applied as a base over the entire eyelid, under eye shadow for a bolder, professional look.

Pearly Turquoise (379) – a deep, subtly shimmering aquatic blue
Pearly Platine (559) – a glistening metallic gold
These Tie Dye limited edition products come in two non-black colors featuring eclectic turquoise shade and molten pearly metal. It has a creamy formula enriched with a soothing ingredient to create phenomenal glide, depositing a rich line of color that resists smudging throughout the day. Opt for the golden pearly one to make the eyes pop, or choose metallic turquoise to add an electric edgy character.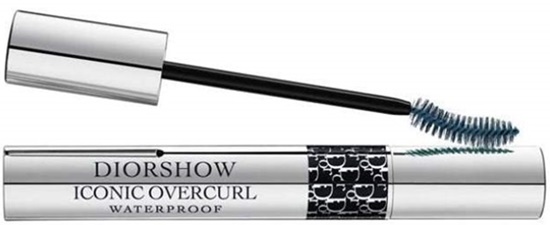 Bleached Turquoise (451) – a gorgeous muted blue
As for the mascara, just as the liner kohls that not need to be in black, Diorshow Iconic Tie Dye Overcurl also looks pretty amazing in different colors of turquoise. Just apply the mascara along the lashes starting from the roots to the tip then press the incurved side of the brush against the fringe to achieve extreme curl and volume, as well as to bring the zing of the blue to the forefront.
OMBRE LIPS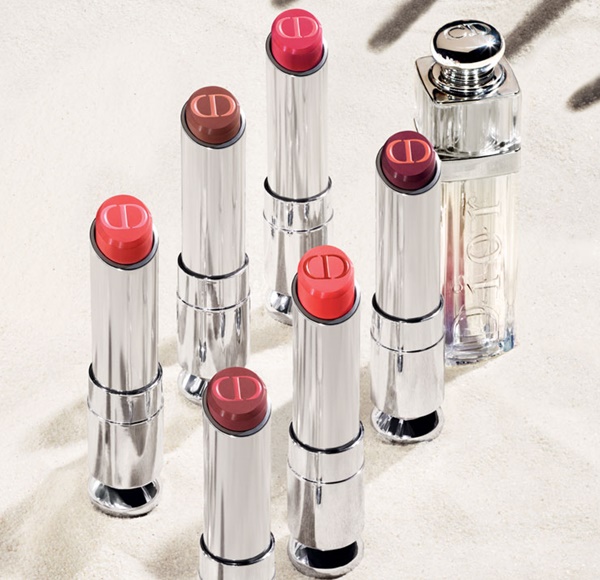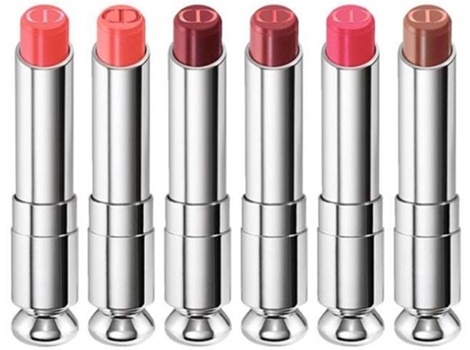 Red Bliss (001) – strawberry hue with a touch of pale pink
Coral Trip (002) – peachy coral sealed with red
Hypnotic Plum (003) – a rich plum warmed with a touch of peach
Cosmic Pink (004) – a juicy raspberry highlighted with pink
Fuchsia Utopia (005) – pinked fuchsia with a touch of pale pink
Nude Fever (006) – a rich toffee hue softened with beige
Going in harmony between beautiful color and spectacular shine, where pops of vibrant colors are combined with soft sun washed pastels, another fabulous pieces for this Tie Dye collection come in the form of the Addict Tie Dye Lipstick, featuring a balmy, sheer-to-medium coverage lipstick with a shot of two-tone contrasting color through the bullet. There are six bright, duo shades covering the red and pink end of the spectrum, which will definitely look fresh on the lips.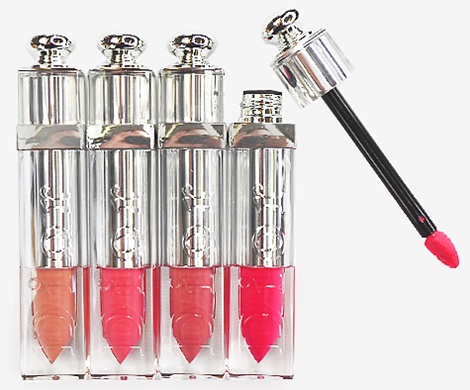 Beige Passion (229) – a chic peachy nude
Tropiques (379) – a perfect beach-y coral
Ciel Rose (449) – an electrified rosy pink
Plaisir (779) – a flashy, hot fuchsia
Part gloss, part lipstick and packed full of pigment, Dior Addict Fluid Stick is one of the most favorites among the selections. It provides high-impact color and longevity of a classic lipstick combined with the shine of a gloss. And just in a single sweep, it gives flawless application and delivers comfort that is not heavy on the lips. For maximum lightness, the Fluid Stick contains water instead of wax. It gives a fresh effect immediately and an addictive, lasting comfort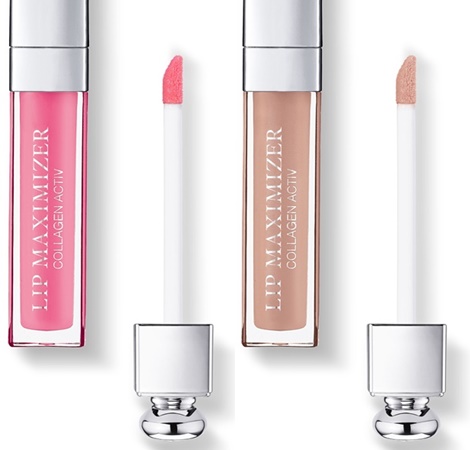 Pink Sunset (007) – a sheer milky pink
Beige Sunrise (006) – a sheer beige with subtle golden sparkles
Enriched with collagen, Dior Addict Lip Maximizer Tie Dye Edition is an instant-volume gloss mint-vanilla scent, filled with a blend of hyaluronic and marine-based ingredients for a glossy smile and full, plump lips. It also leaves the lips feeling smooth and richly moisturized. Use it as a base to prime, smooth and boost lip volume before adding color, or wear it over lipstick for a touch of shine and a plumping effect.
TIE DYE MANICURE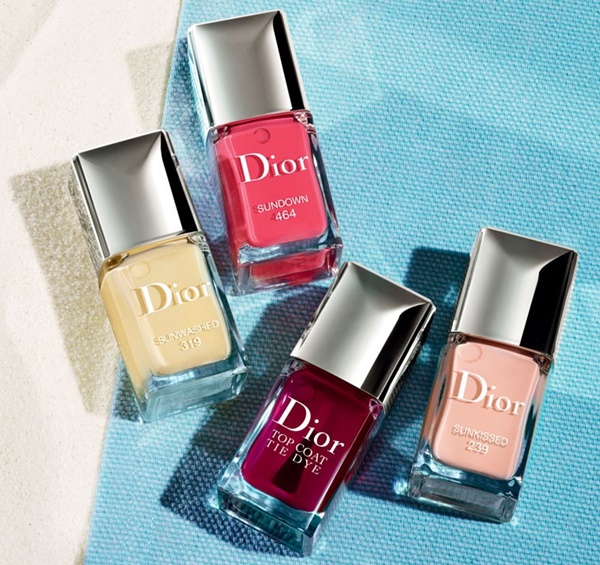 Vernis Tie Dye Top Coat ($28.00) : 869 – a translucent hot pink
Vernis Gel Shine & Long Wear Nail Lacquer ($27.00) : Sunwashed (319) – milky yellow, Sunkissed (239) – rosy nude, Sundown (464) – radiant hibiscus
Finally is for the nails, Dior Tie Dye Manicure collection comes in three coats of color and one full coat for the base. For the nail lacquer, if you are one of those neutral nude-shade lovers, there's a pretty, fleshy rosy beige Sunkissed for you; for those who like their summer a little more different in pastel, there's the lemony tang of Sunwashed; while for those who prefer to have chic bright summer could opt for Sundown in a beautiful radiant fuchsia.
As for the top coat, Dior Top Coat Tie Dye is a pomegranate-like translucent top coat that helps you to create an effortless "tie dye" ombré effect on nails. When used alone, the top coat enhances the natural pink color of the nails, as well as adding an ultra-shiny gloss that is intensified with each additional coat. Or, you can also use it with either one of the three Dior Vernis shades to add a personal touch of ombre gradation or high-shine gloss. Learn more the application tips through Dior TV. It's definitely the simplest and fabulous summer manicure.