Proposing nine footwear selections perfect for the next seasons of transition, the Italian high end prêt-à-porter brand, Diesel has released their new Spring Summer 2014 footwear collection for woman, featuring super trendy collection with studs and leather in iridescent silver, gold and bronze palette. For the next 2014 bright season, instead of presenting the 'regular' spring summer sandals and lightweight shoes, the label strikes out with ankle boots, Oxfords, and sneakers, along with a pair of heels.
Among the offerings, there's only a pair of striking high heels crafted with crocodile leather and bronze color combination, while other proposals are dominated with number of booties including the classic biker boots in black calf leather and two high heeled models inspired by Texan mood with tapered tip. One of these boots is made of flattering leather metallic bronze, which screams strong spring summer bright, breezy days.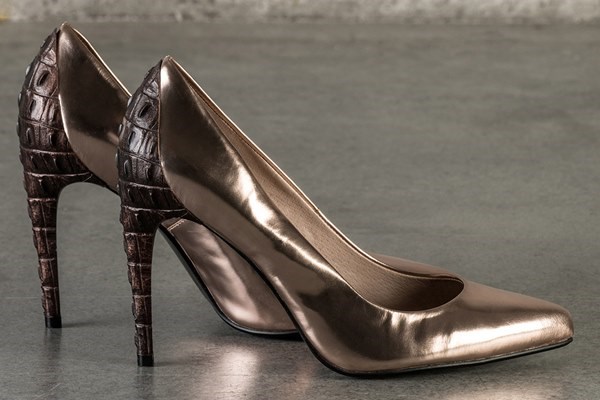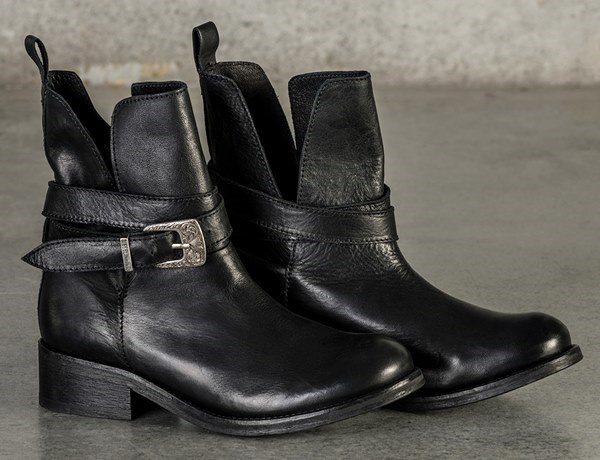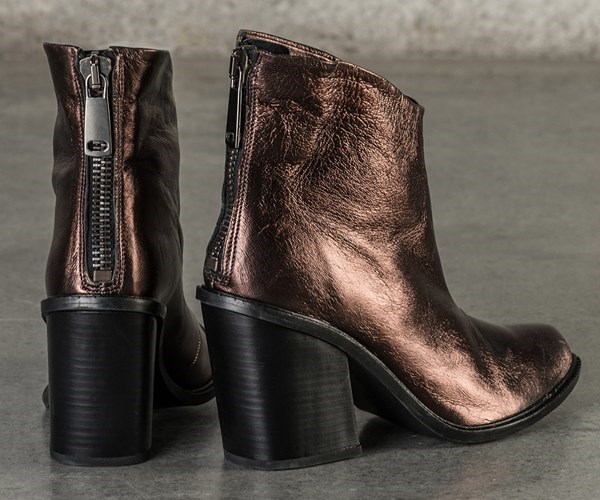 Moreover, other metallic touches are also seen at mannish styled lace-up Oxfords, alongside number of sneaker collections to bring up that sporty chic, yet still looking extremely bold with vibrant detailing such as metal inserts and beads as well as more and more additional metallic tones.