From Business Professional, to Business Casual, to Casual Friday, it's official, Dea London showcases their new Fall Winter 2015-2016 plus size collection, filled with fabulous office attire for curvaceous ladies, for different dress codes of office wear. With their signature of tailored, elegant cuts as well as designs, this latest lookbook consists of pretty cool and chic fitted dresses, jackets, blouses and skirt suits, perfect for professional clothing, but still with some modern touches for stylish and trendy looks.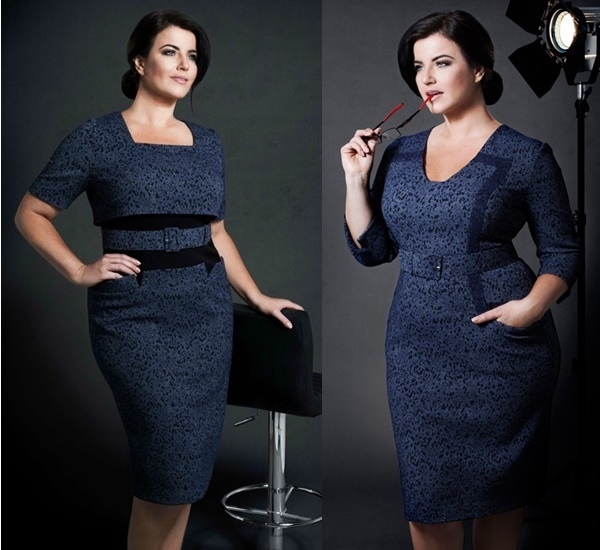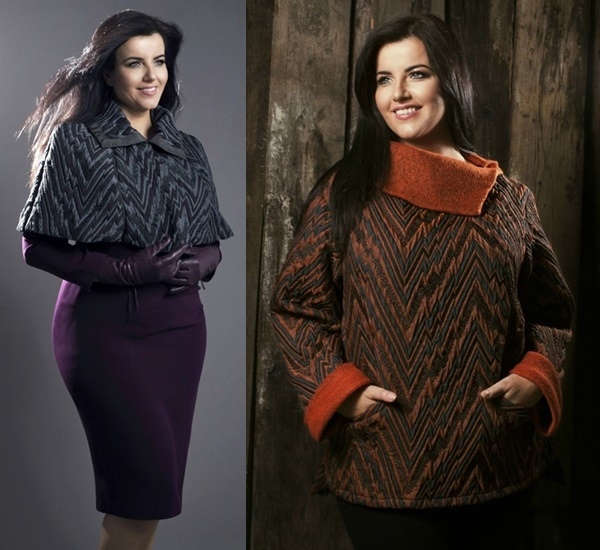 For Business Professional, the label offers a perfect fitted blue dress with contrast fashion line, along with a square neckline dress with "separate" top and bottom that can create an optical illusion of the narrow waist, as well as a black round neck dress with front slit underlining the beautiful curves. Pair these dresses with tailored and structured blazer for fully formal attire, or add with Rada cropped cape that comes with blue and grey combined pattern for a more British luxe-style.
For Business Casual plus size office wear, be stylish and look cute in variety of sheath dresses, designed with trendy details around the neckline including fur collar embellishment, knitted collar, and silk scarf, while a boat neck dress with pockets and white collars looks fantastic and modern for all business occasions.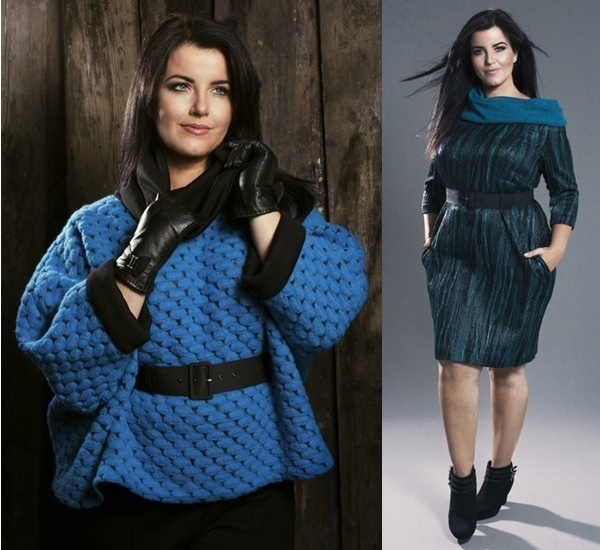 As for the separates, a bluish rose print blouse with sweetheart neckline, a pink blouse with loop collar, and a silver peplum blouse will look perfect to pair with a knee skirt suit and tailored trousers. Not to mention, there's also a modern look suit of a cross front gilet and a skirt, that can be paired with a pastel colored blouse.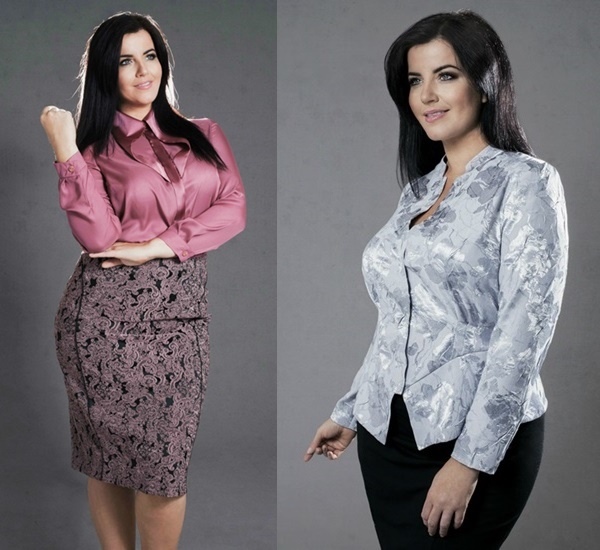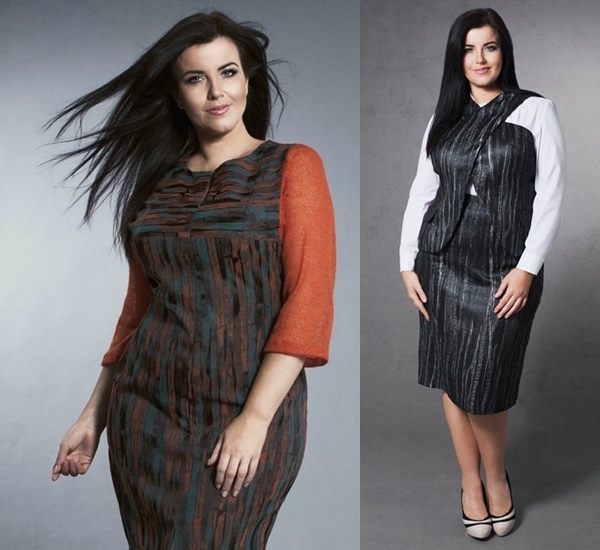 Finally, for your Casual Friday office attire, number of comfortable sweet blouses such as a white peplum-styled blouse with embroidery yoke, a chic black blouse with embroidery yoke, and tree-printed tunic with modern "open shoulder" looks flattering to team with wide-leg, pleated trousers in neutral shades for a more casual and relaxed styles, yet still look professional for everyday wear. And among the great selections of this lookbook, there's also a range of cozy outwear including over-head jacket with knitted details and bat sleeve jacket with belt in bright blue color.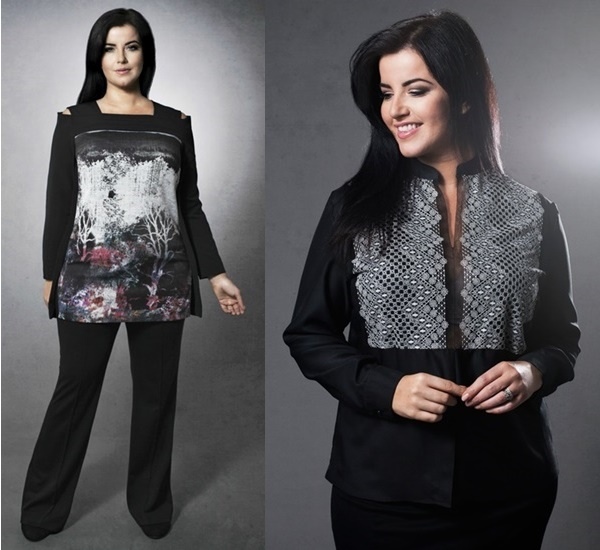 Get the looks of Dea London Fall Winter 2015-2016 Plus Size Office Wear Collection at HERE