In proposing fabulous lines of lingerie for all curvaceous women, Curvy Couture by Dora Lau presented her newest Fall 2013 plus size lingerie collection, featuring nowadays trends with pastels and floral embroidery on bras and panties, as well as number of basic styles with lace detailing in rich vibrant colors. The attention to details is one of the brand's most noticeable features, with glamorous and comfortable pieces, innovative hidden slings, laminated fabrics and bonding technology.
Curvy Couture's intimate selections for full figured women are super glamorous and alluring as well as comfortable, as Dora Lau always uses the latest innovation and technology for fit. The bras are all molded cup instead of cut and sew cutting, allowing for extra smoothness on bust, while panties are produced using bonding technology (no elastic), providing a light tummy control. Not to mention, all products are made using Lycra® Beauty fabrics and focus on lightness, comfort, smoothness.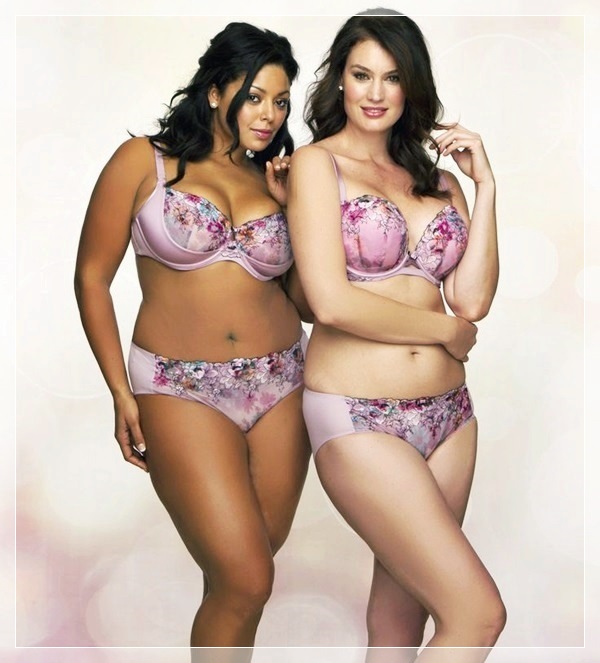 As for this season proposal, after presenting a beautiful feminine collection for last spring summer days, Curvy Couture's fall collection hosts number of sexy and sophisticated lingerie, beautifully showcased with lots of amazing colors, glitz and sparks, featuring a blush colored floral demi cup bra and mesh panties, a sexy color blocked corset, along with pieces with combination of lace, velvet and satin that scream power and femininity. Here are some exclusive first looks of the collection.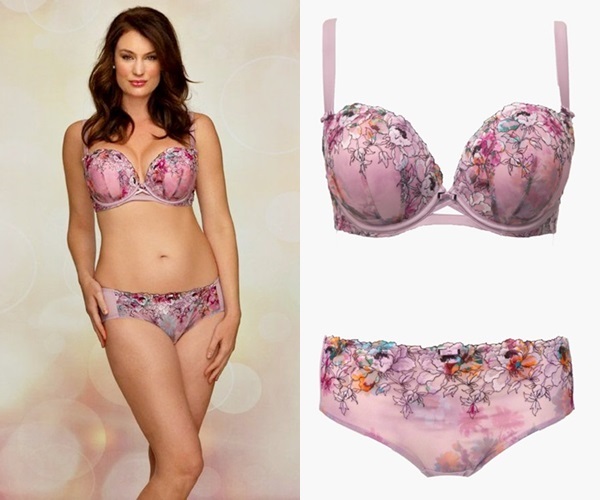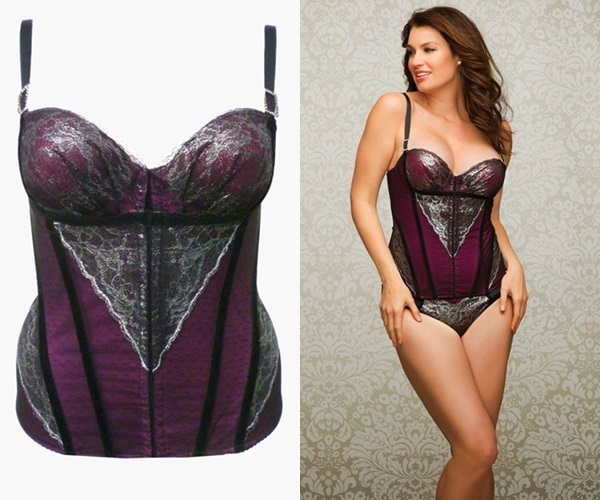 Among basic collection, there are simple styles of underwired bra with french scalloped lace for feminine neckline trim, t-shirt bras in many fabulous shades like fuchsia, baby pink, light blue, black and beige, and sexy plunge bra with Curvy Couture signature micro-lined push-up pad.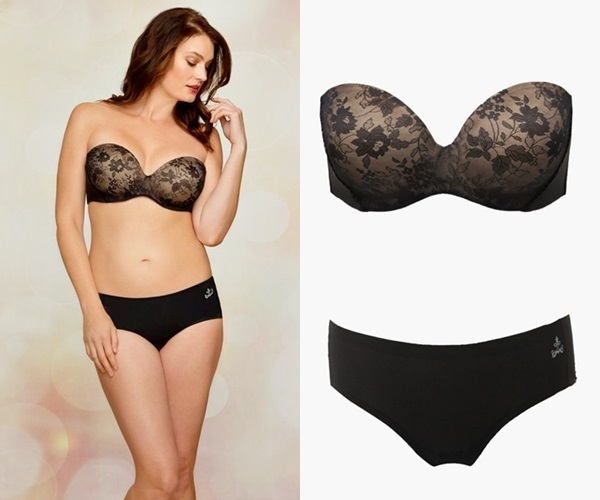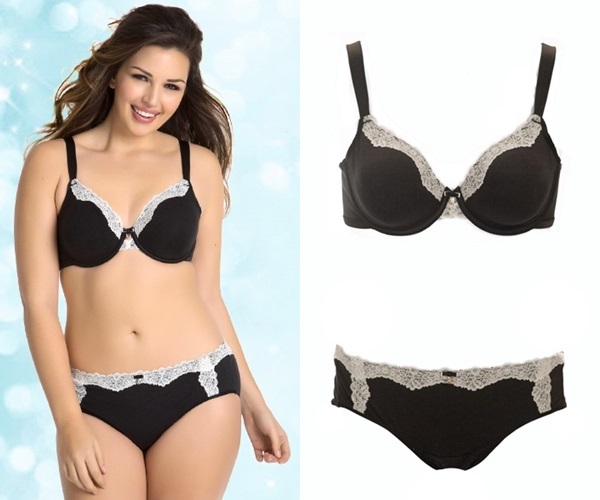 Moreover, to present their newest Fall 2013 plus size lingerie collection, Curvy Couture also hit the runway with some of the most amazing intimate apparel. The runway was on fire with amazing colors as well as lots of glitz and luxurious styles.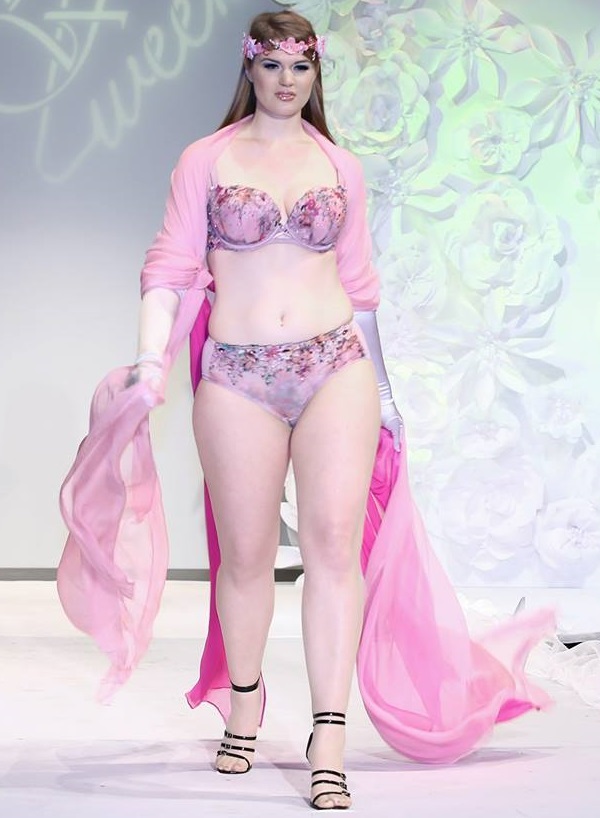 The show started with "Garden of Eden" collection featuring pink flesh tone sets perfectly detailed with lace cut out applique flowers. This "Monet-inspired" floral embroidery has a water mark print beneath the applique flowers that amazingly creates a feminine and interesting 3D like print. For this collection, there are sets of stunning bustier and well-constructed bras, each paired with a matching hipster. These are the sets for someone showing there sweet and sexy side. Paired with a crown of flowers and light following fabric, the styling was spot on.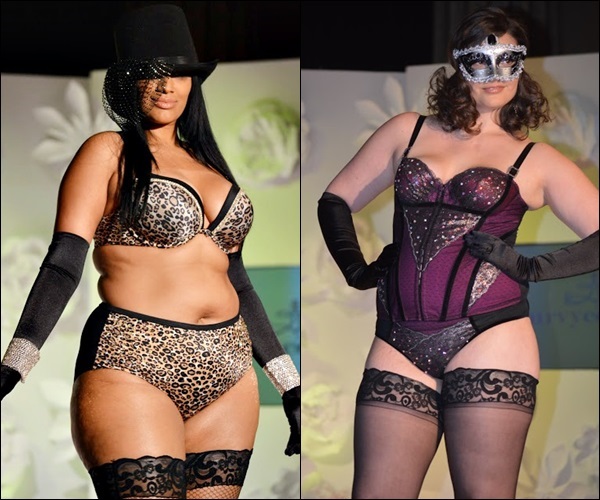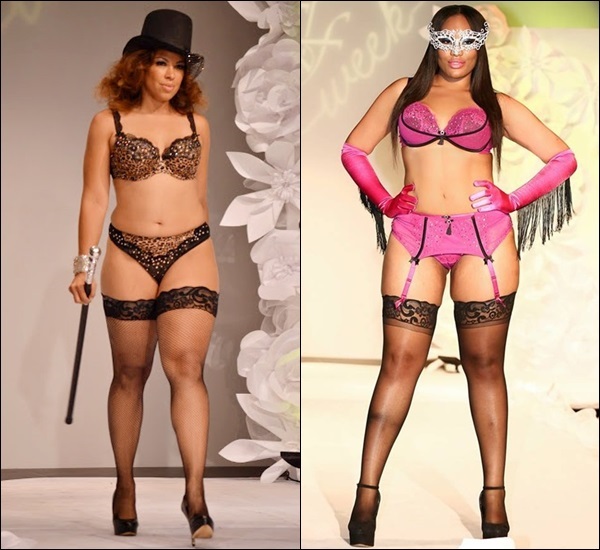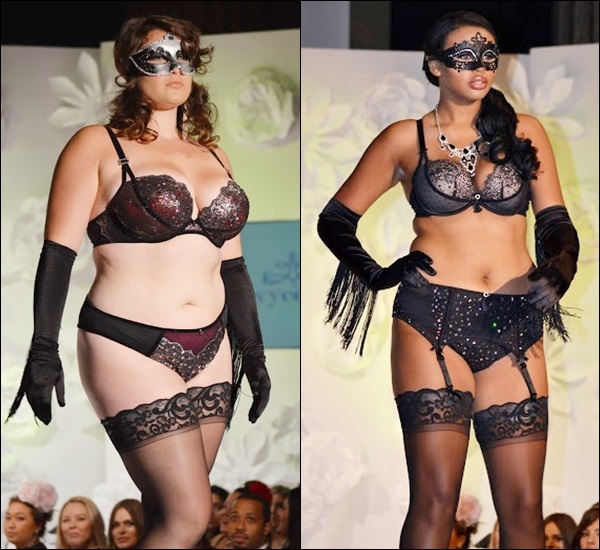 Following the feminine floral lines, number of wilder and more seductive collection approached as beautiful plus size models showcased striking pieces from "Sexy Bravado" and "Ring Master" collection. Throughout these two collections, there were again sets of bustier and bras with matching hipsters or thongs. A flattering lace garter belt and sparkly corset also appeared in romantic shades like burgundy and fuchsia or in leopard prints. All selections are greatly detailed with combination of lace, velvet, satin, and glittery studs.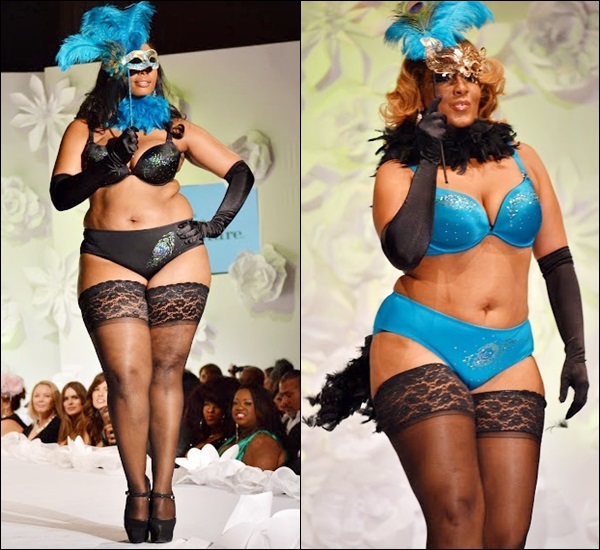 Finally, the show ended up with a burlesque show proposing several basic designs, yet exquisitely detailed with sparkling and luxurious appliques. The simplicity of these sets is adorable. Among the pieces, there was one limited edition, which was a pair of bra with peacock embroidered sling and luxurious, gold satin cups and matching thong with peacock embroidered front panel and lined with gold satin.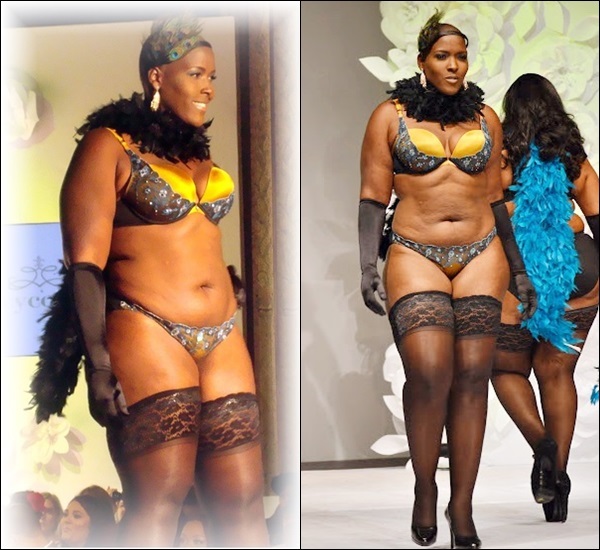 Last but not least, starting this season Curvy Couture is also adding their G and H cups (sizes go from 36C up to 44H) while panties goes up to 22/24. Plus, with their high-end quality products, Curvy Couture is also super comfortable and affordable with bras starting at $50. All in all, without a doubt, plus size lingerie can be super sexy and Curvy Couture proves it. Take a look at some of the pictures from Curvy Couture Fall 2013 Plus Size Lingerie Collection