To his first ready-to-wear collection for Christian Dior, new creative designer, Raf Simons brought minimalism of an elegant ladylike style, typically of Dior, which through this sensual sweetly Spring Summer 2013 show, he combined a streamlined aesthetic with the heritage of Dior known for its feminine sensibilities, that surely to convert more than a few fans of opulence and audacity to his modern take on romanticism.
In modern and feminine cuts, the parade began with number of sober black suits that gave a hint of structured skirts that would follow. The fresh flowers wave that swept this spring summer international fashion weeks also signed on parade of Simons, appearing in patterns and prints alive. Simons quoted in his show as saying that he is a fan of minimalism. "It is a conceptual approach I like, but it is not the only one I like. Neither is it only one type of woman that I want to appeal to"
The color chart, incidentally, is another novelty brought by the Belgian fashion designer. Tons injection of high-octane hues like vibrant reds and yellows are combined with neutral hues and delicate rose, which crossed the footbridge, even the neon entered the dance, while the use of iridescent fabrics were two bold new developments for Dior.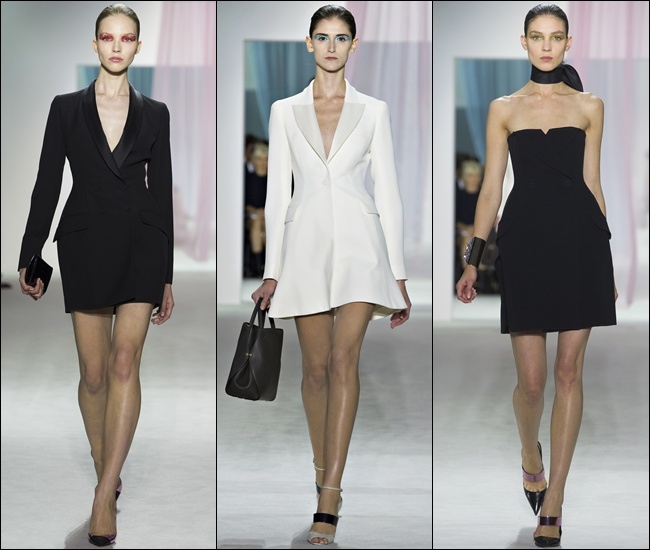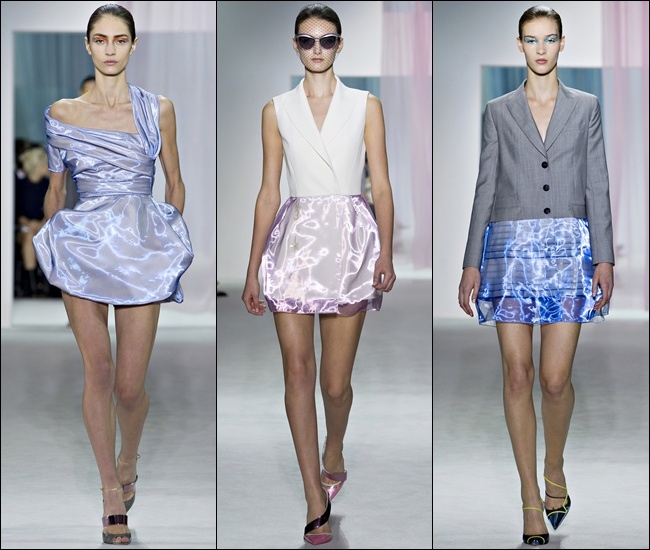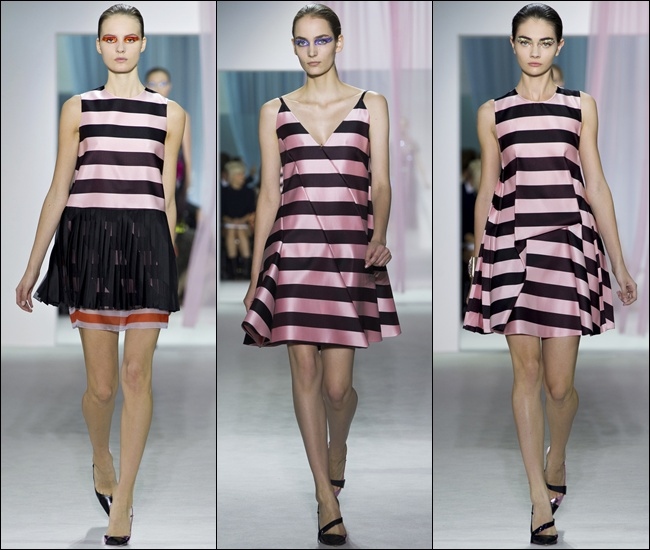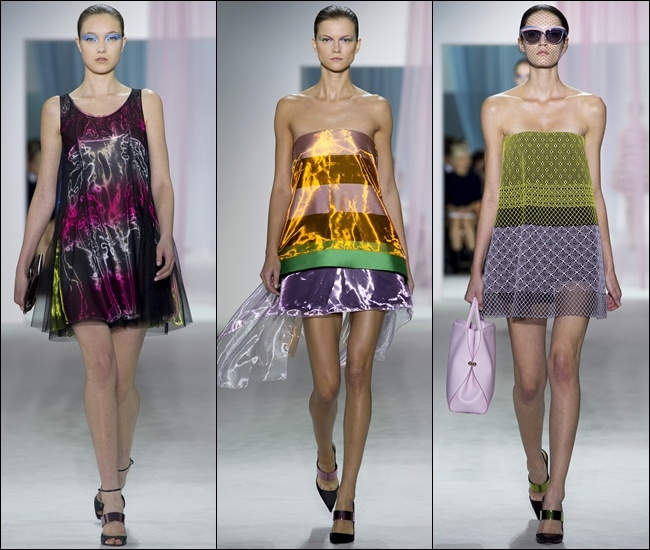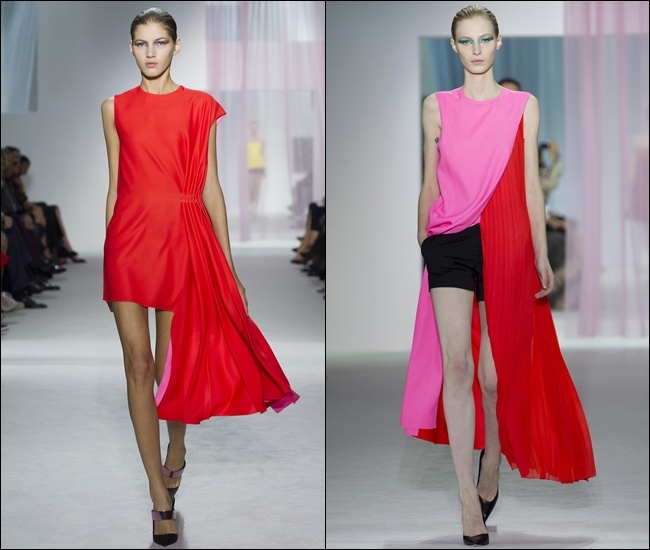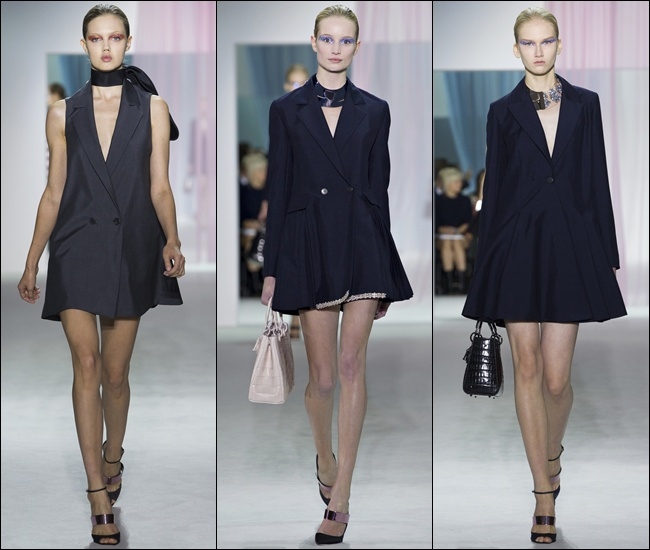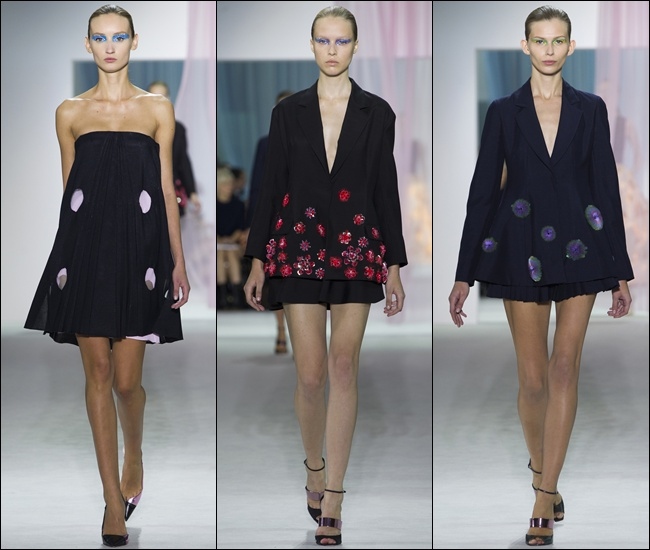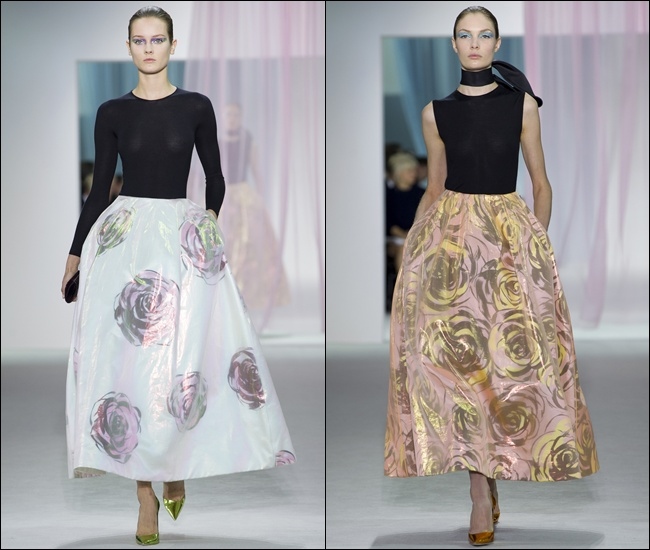 Furthermore, another timeless black came along with colorful and glossy hues, as pleating stood on sculptural jackets, voluminous line gained the draped blouses, while A-line dresses are featured with movement though the draping of colorful fabrics across the body to establish asymmetrical hemlines that almost hit the ground.
Not to mention, there were also organza overlays on short trapeze dresses and lichen-like beaded embellishments on shift dresses, while to not leave the side of femininity, Simons kept the focus on the shoulders, with many strapless and deep V necklines. Last but not least, the traditional New Look of Dior received only four selections in Simon's honor, showcasing voluminous puff skirted gowns with iridescent flower print mixed in minimalist and romantic second skin black knit tops.