Many of us face mammoth skin concerns and feel as though there is nothing available to help. While this might be stressful, there are many beauty products specifically catering to your skin concerns. For example, facial serum is highlighted as one of the leading products to tackle several issues, from dry skin to visible age lines. Making it vital to include a serum in your daily skincare ritual. While choosing the right serum can become overwhelming, we have eliminated the pressure for you. In this article, we are going to look at how you can choose the right facial serum for various skin concerns.
Hydration
Skin concern: Dry skin
Recommended product ingredient: Hyaluronic acid
We are certain you have heard friends or family members raise their views on dry skin. It is often one of the more pressing areas of concern when it comes to skincare. It begs the question, how does one solve or, rather, manage dry skin? And is it possible? Yes, it is. With a product such as a facial serum, we have noticed visible results, especially with one that contains hyaluronic acid. Hyaluronic acid is vital to combat dehydrated skin. It is an incredible ingredient and can allow your skin to hold nearly 1000 times more moisture than without it. Incredible, right? A serum that contains hyaluronic acid fixes your moisture issues and leaves you with a well-rounded appearance.
Uneven Tone
Skin concern: Uneven skin tone or dullness
Recommended product ingredient: Vitamin C
A major concern for many people is dull skin. And you are in luck because vitamin C is going to help. But why is that? Vitamin C is an antioxidant. And it specifically works on your skin's complexion, enhancing the brightness where needed. It also works in dark areas. At the end of the day, you are left with the most radiant face imaginable.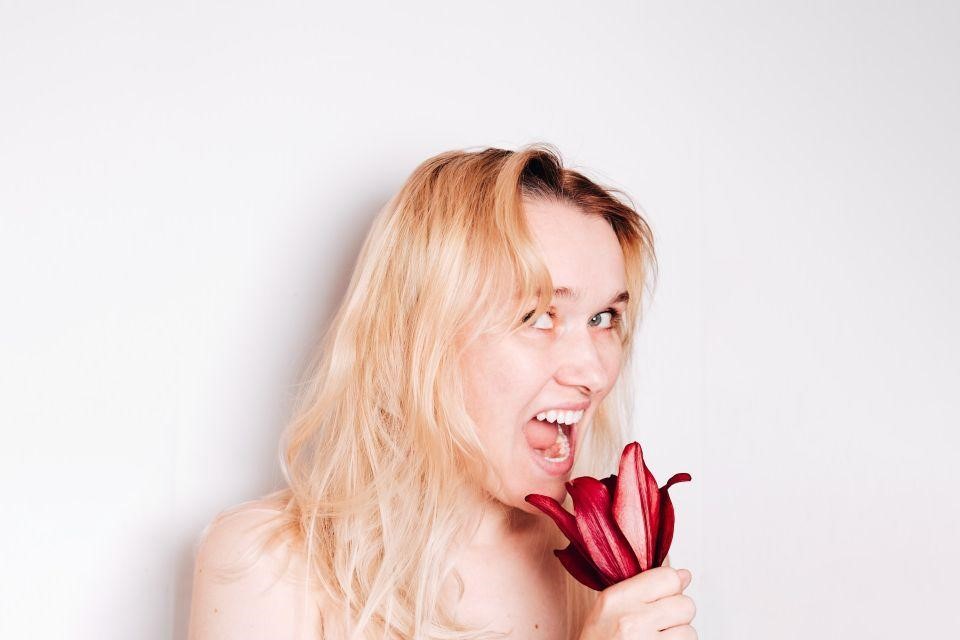 Source: https://unsplash.com/photos/B1NZDC03t9g
Fine Lines
Skin concerns: Fine lines and signs of early aging
Recommended product ingredient: Peptide
Aging is a characteristic of life you cannot control. Yet, it is a process you can manage. You can exercise and drink eight liters of water a day, but sometimes, this is not enough to maintain a youthful appearance. However, there are beauty products that have been crafted with specific ingredients to help mitigate fine lines and signs of aging. You can use a serum that contains peptides. What are peptides? They are a chain of tiny amino acids that promotes collagen production. And if you did not know this, collagen is vital and improves your skin's elasticity, which leads to a more youthful appearance.
Sensitive Skin
Skin concerns: Redness and rashes
Recommended product ingredients: Chamomile, Centella Asiatica, or Aloe Vera
People who have sensitive skin need to use a product that is soothing and does not lead to additional skin concerns. We have found that beauty products that are made up of chamomile, centella asiatica, or aloe vera do wonders for this area of concern.
These ingredients calm the skin and provide much-needed relief. Centella Asiatica is particularly great due to its natural soothing properties. It has three key benefits. Reducing the appearance of redness and providing a soothing effect on the skin. And it allows for more even-toned skin.
Tightening
Skin concerns: Sagging
Recommended product ingredients: Ginseng or niacinamide
Your 20s were great. Your skin looked great, and more importantly, it felt great. As you age, you begin to notice how your skin changes from lush and taut to sagging. And while this might seem challenging, there are products you can use to improve on this. Look for serums that contain ginseng or niacinamide. These ingredients strengthen the skin's barrier and promote a smoother, more lifted appearance.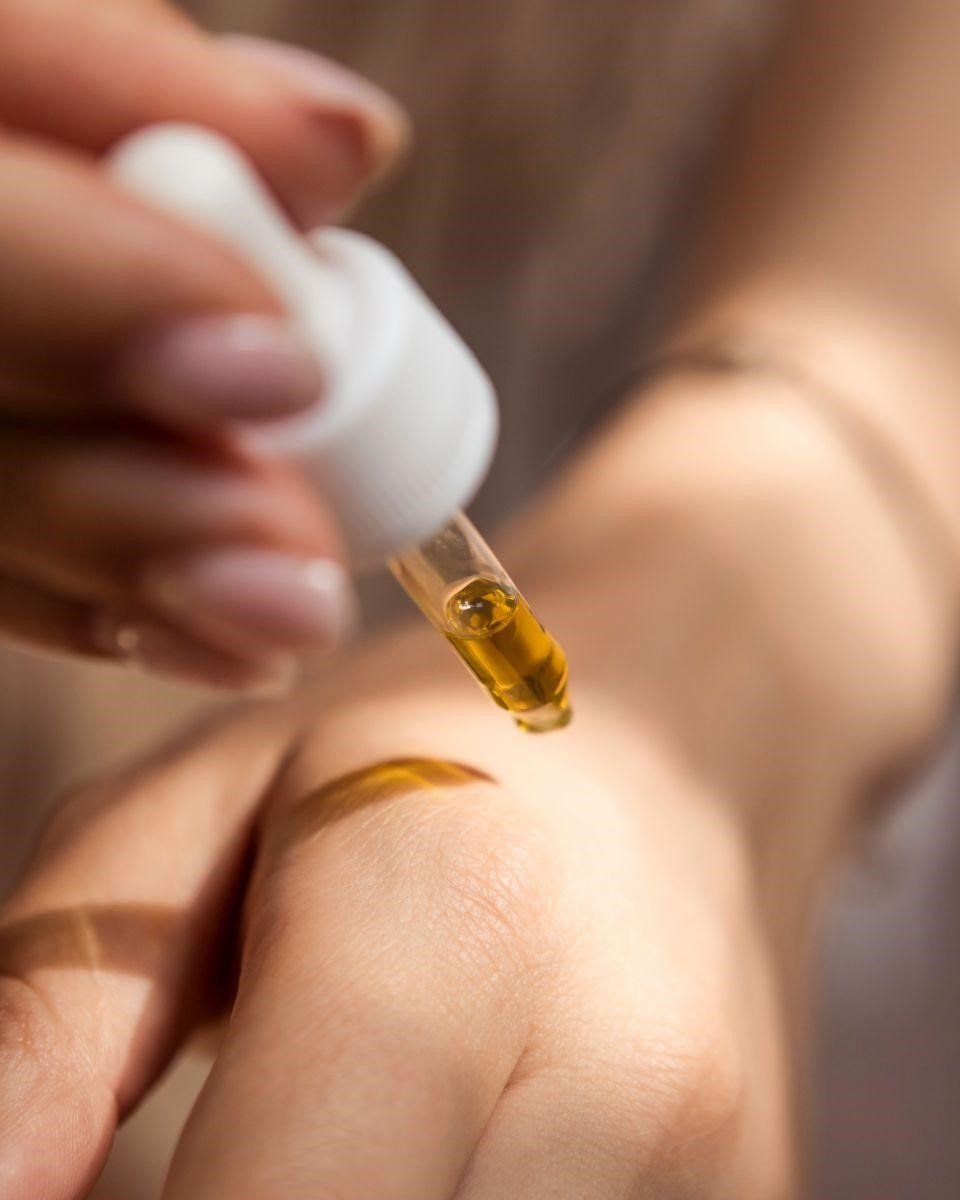 Source: https://unsplash.com/photos/80wCkpt-IKE
Combination Skin
Skin concerns: Balancing oily and dry areas
Recommended product ingredient: Balanced formula
If you have combination skin, this sometimes makes it more challenging to find a beauty product that works. Don't worry; a balanced formula is what you need. Products with a balanced formula are multifunctional. For example, it hydrates dry areas without clogging pores in the oily areas. In the end, your skin receives exactly what it needs to look amazing.
Swelling
Skin concern: Under-eye swelling and dark circles
Recommended product ingredients: Peptide, vitamin K, alpha arbutin, or caffeine
Many people struggle with under-eye swelling and dark circles. These two difficulties often affect the skin simultaneously, which is stressful. Luckily, skincare brands have developed several items that contain peptides, vitamin K, or caffeine. It can also be a combination of two or three of the ingredients. These ingredients eliminate the look of tired eyes and reduce swelling. But wait, there's more. Alpha arbutin is quite a functional ingredient, and serums containing this have proven effective. Especially when it concerns dark areas on your face, it evens the skin tone to provide a more uniform complexion.
Conclusion
Choosing the correct skincare product can be a daunting task. Beauty experts advise you to always choose something that works for your skin type. This leads us to the next statement. Ensure you understand your skin and your areas of concern. Then, tailor-make the products to tackle the issues you have. When it comes to choosing a facial serum, following the steps above is a wonderful way to pursue a product that works for you.