Strolling in style on the busy city streets of Manhattan, the British stunner, Cara Delevingne is in New York showcasing the latest DKNY 2013 collection through its fabulous ad campaign lensed by Patrick Demarchelier. Alongside British male model, Baptiste Mayeux, Ms. Cara surely captures the attention as an all-American girl fabulous.
Comfortable and stylish designs, bright hues along with the timeless black and white, as well as signature urban styles are all DKNY has proposed throughout its campaign, featuring a series of energetic and punchy outfits, reflecting the sporty-chic, vibrant spirit of the brand.
In number of simple, yet fabulous outfits, female fashion sets with bold colors, eclectic prints, flowing skirts, complete with stylish, urban accessories, while men's outfits stand out for their good taste and elegance. Undoubtedly, both Cara and Baptiste do justice to their collection and have rocked the new campaign.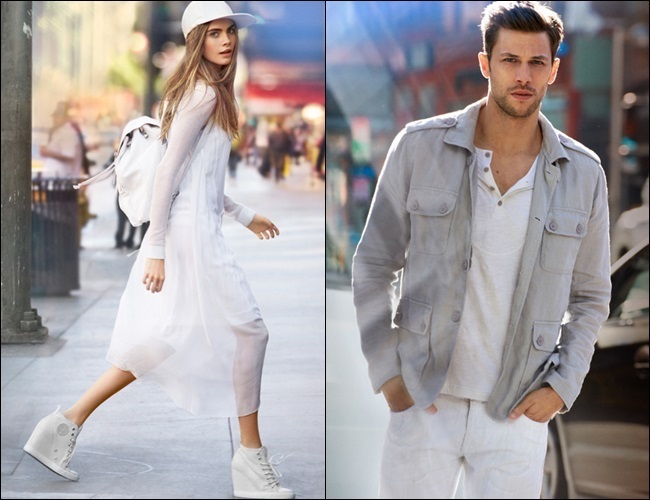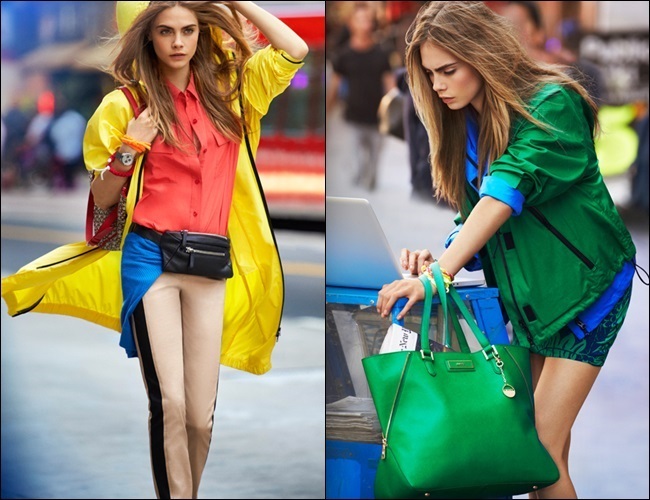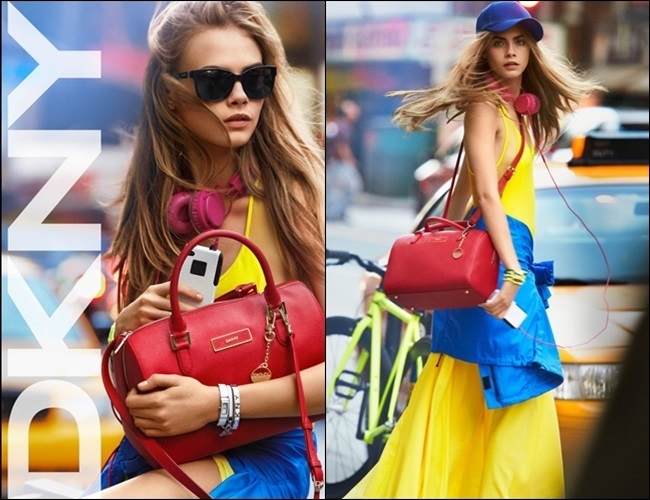 Throughout the images, the British beauty is seen wearing a series of color-blocked outfits, including an electric yellow coat over a coral shirt, racing stripe pants and DKNY logo bag, a yellow maxi dress teamed with a red boxy-bag, blue windbreaker tied around the waist and blue baseball cap and a green jacket over a printed skirt as she's snapped crossing bustling city streets, chatting on the phone and checking something on her lap top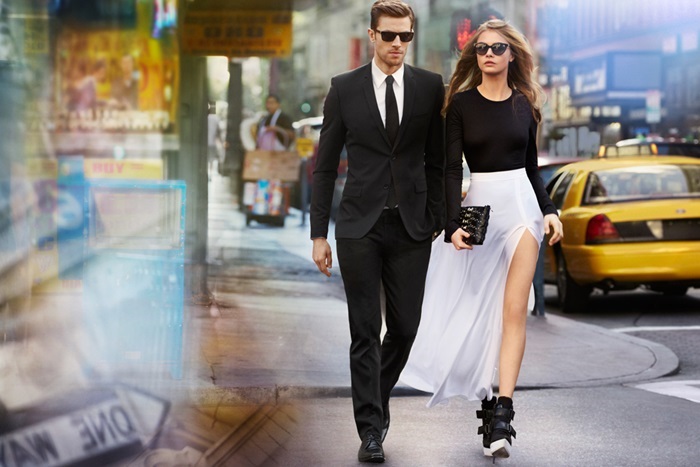 As for the timeless elegance, Cara is also seen walking alongside Baptiste who wears tailored suit, as she dons a black and white pairing of tight black shirt and white flowy maxi skirt with high-slit. She is also playing around on her smartphone in a pristine white ensemble with a crisp coat over a white button-down and jeans, while another all-white outfit consists of a sporty mesh top and skirt combo teamed with a rucksack and white Beats by Dre headphones.
See the campaign images below accompanying its video campaign, as well as the new DKNY Jeans 2013 Ad campaign, featuring the same models, both Cara Delevingne and Baptiste Mayeux, also captured by Patrick Demarchelier.
DKNY Spring Summer 2013 Ad Campaign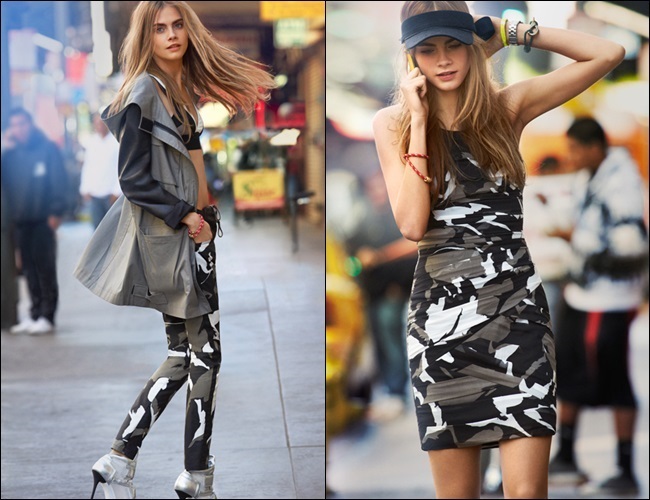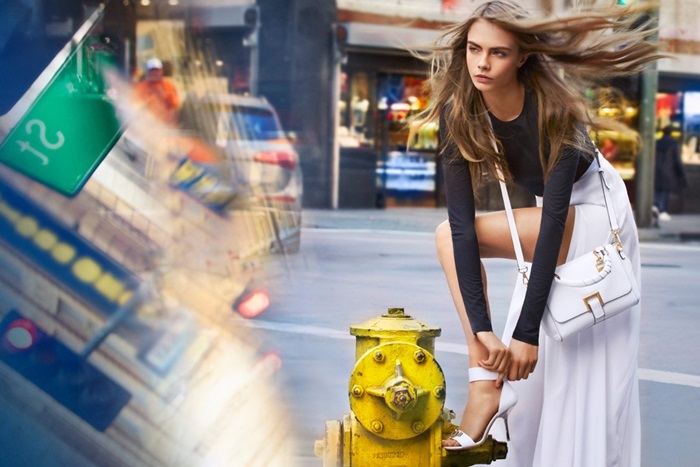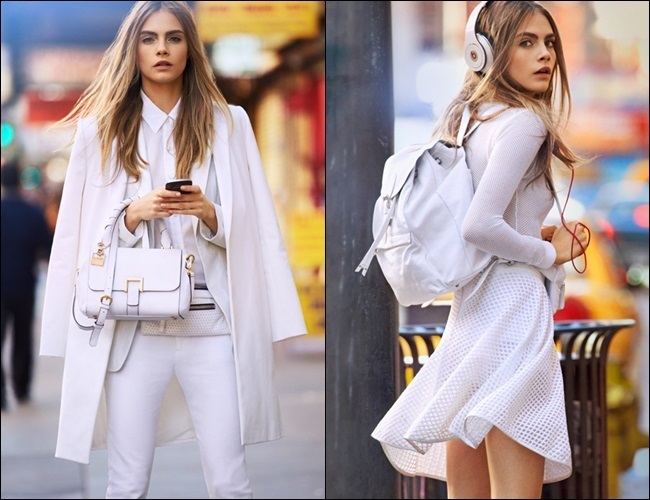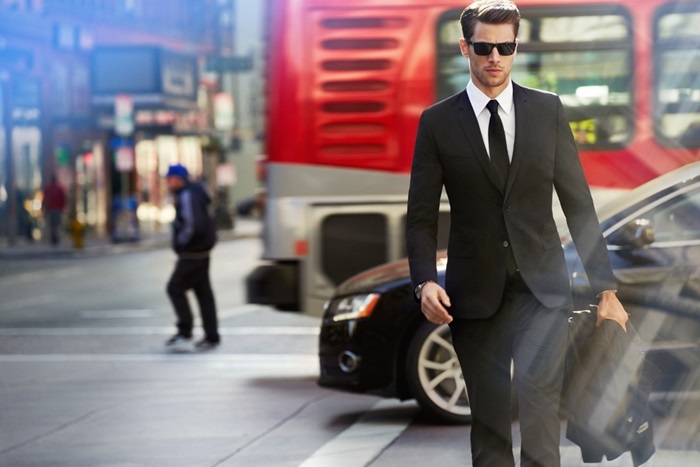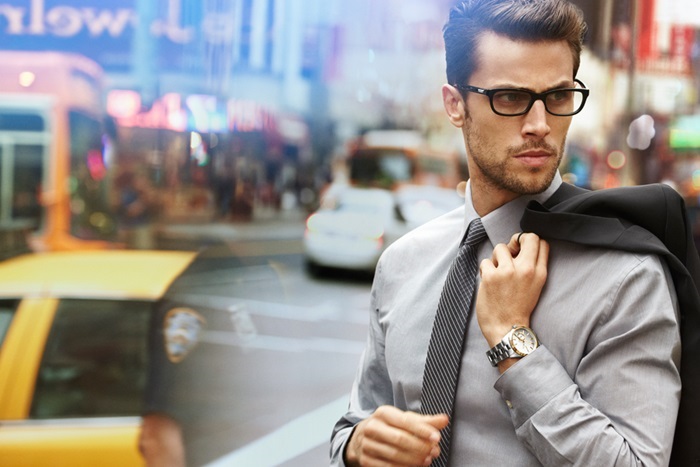 DKNY Jeans Spring Summer 2013 Ad Campaign