Inspired by the feminine floral nuance of "English Rose", Christopher Bailey was feeling romantic this season as he presented Burberry Prorsum Spring Summer 2014 collection cast at London Fashion Week, filled with pretty pastels, lace fabrics, and romantic floral embellishments. Everything was soft, easy, understated and girly here, from the colors to the fabrics, from the prints to the label's design signatures including coats, cropped jackets, and pencil skirts.
This season, Christopher Bailey gave Burberry woman a soft and feminine wardrobe of cashmere, lace, suede and silk with a sugary sweet color palette of dusky pink, mint green, lavender, mauve, baby yellow, toffee and periwinkle blue. There were pastel colored coats balanced out the sheer selections, and came equipped with rounded collars and abbreviated sleeves. While the iconic Burberry trenches were updated with brilliant embellishments – crystal adornments in circular shapes – and waist cinching belts, some fashioned out of lace, mimicking the collection's main offerings.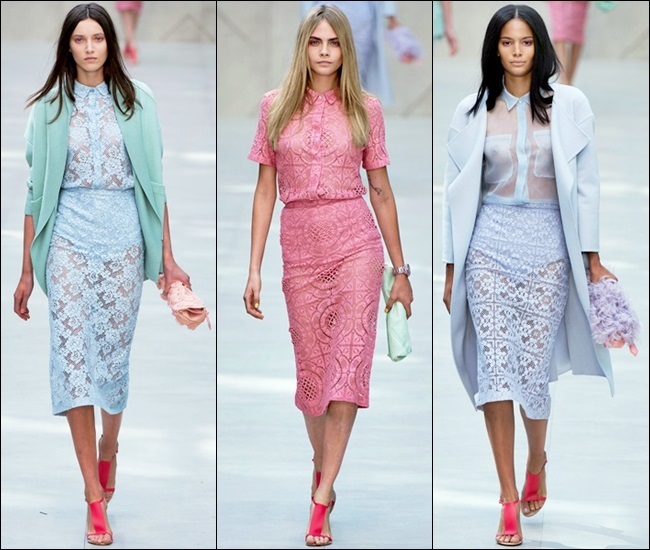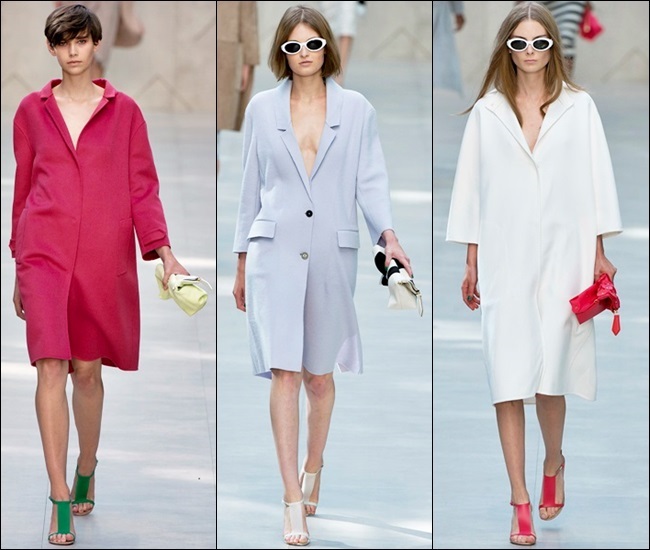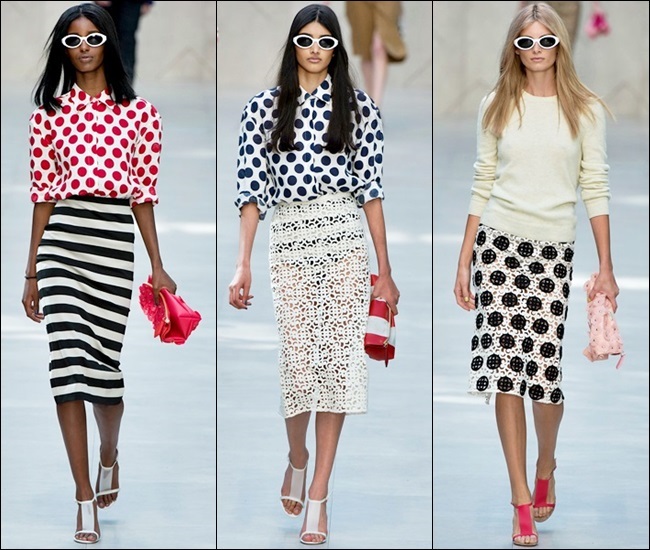 Generally, everything was very gentle and tender, from cardigans made of cashmere paired with chic lace pencil skirts to the slouchy round shouldered, 3/4-length jackets in subtle shades of pink and mint. There were sweaters that sometimes tied with a bow at the nape of the neck, dresses made from dusty blue or toffee suede, skirts that draped, as well as simple, roomy pale grey cashmere coat worn with nothing but pencil thin rubber-strapped heels. While, occasionally surprising brights also came via a berry polka-dot blouse tucked into a striped skirt and a sparkling skirt covered in costume jewelry-like embellishment that drew gasps from the crowd.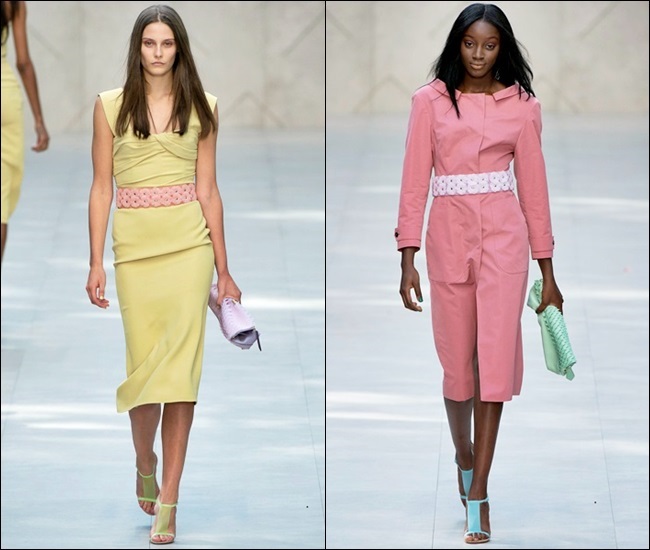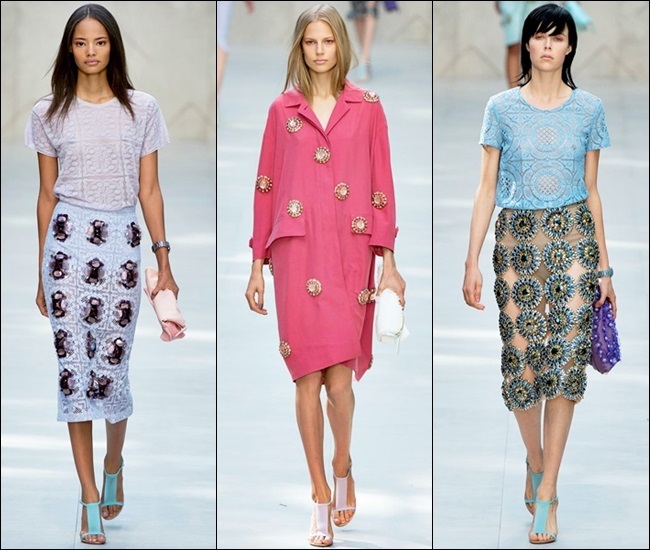 For the evening, it came to the last section where one-shoulder dresses with soft draping also made an appearance on the runway, continued with great circular clusters of twinkling crystal that were arranged across those lean calf-length lace pencil skirts, a belted minty coat, and fabulous transparent PVC jacket. As for accessories fans, the label provided bright sandals and the newest Burberry Petal bag that were soft – rolled in the hand like a newspaper, presented femininely in lavender, mint or vibrant jewel tones when offsetting a neutral coat. These pieces worked brilliantly, giving the collection the much-anticipated grand finale and the Burberry Woman.