Although true bohemian dressers affirm that real philosophy of Bohemian style is about freedom, self-expressions, and individuality, without a doubt, fashion industries will always know how to make everything in business as they take part in creating certain looks to follow, making it as a fashion trend to pursue. As a result, for the next Spring Summer 2013, the bohemian sentiments of the hippie will get a modern and ultra-luxurious reshaping.
Mixed with vibes of pureness and femininity, rock n roll, luxury and elegance, the new trend of Bohemian strongly evoke several characteristic of cultures and ethnicities, including the African tribal, the Latinos – Mexican, Spanish and Brazilian – air, the iconic Nomadic Gypsy, and the charms of Asian mystery. Those hints will strike dominantly, featuring dramatic colors, rich patterns, sumptuous jewelries, volumes and details, along with leaner silhouettes, printed scarves, and lots of sheer, fringed and lace fabrics.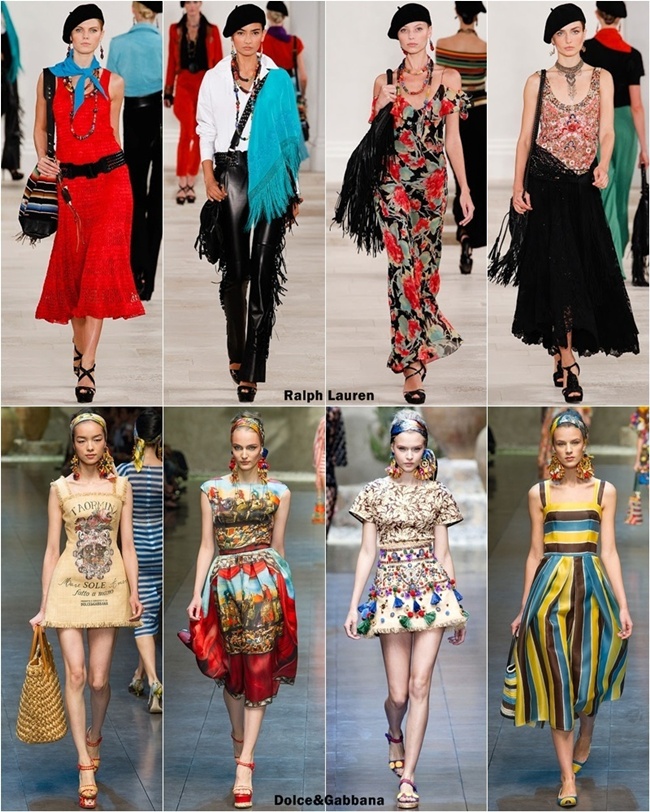 Everything about the iconic bohemian spirit got a luxurious make-over for the next sunny bright. In short, what's so called "Tribal Naive" will be a major theme in vogue for the season, proposing peculiarities between cultures as the source of inspirations. The trend pretty much promises a modern mixture between glamour and sensuality, blended again with the sparks of rock n roll, natural prints of animalier and florals, as well as some exotic touches here and there.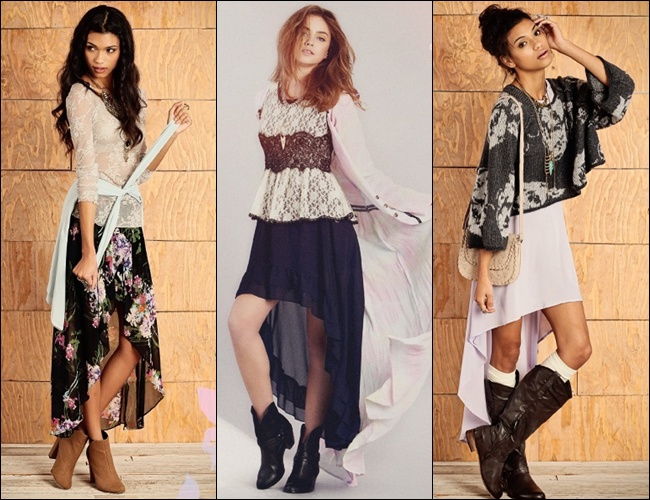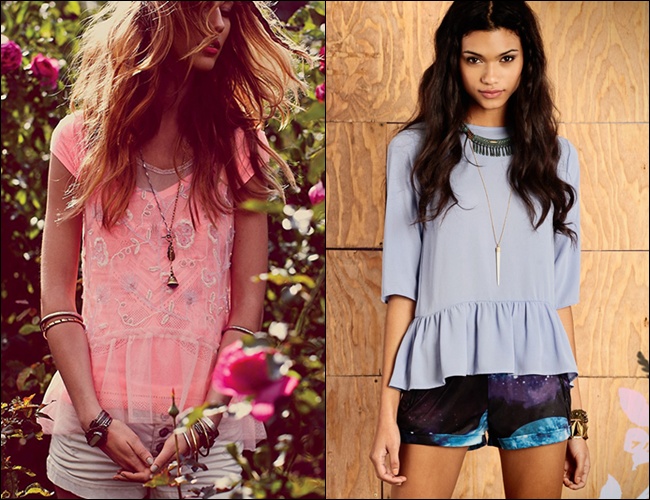 Beginning with styles that hit among the must-haves, asymmetrical and fully skirts, loose pants like pajamas and cigarette pants will be seen a lot, along with the season's hottest trends like crop tops, short shorts, peplum tops, and mullet dresses. While other iconic bohemian outfits including floral maxi dresses, loose or fitted dresses with straps and slits, as well as knitted pieces and other apparel from light-weight sheer fabrics will still have their loyal fans.
As for accessories such as jewelries, bags, belts, scarves and pashminas, besides delicate bohemian with minimal accessories and subtle tones, for the next summer there will be some standouts with dramatic colors, heavy prints, and rich embellishments including sequins, beads, and fringes, in addition to a little spark of metallic elements like coins, chains, studs, and spikes.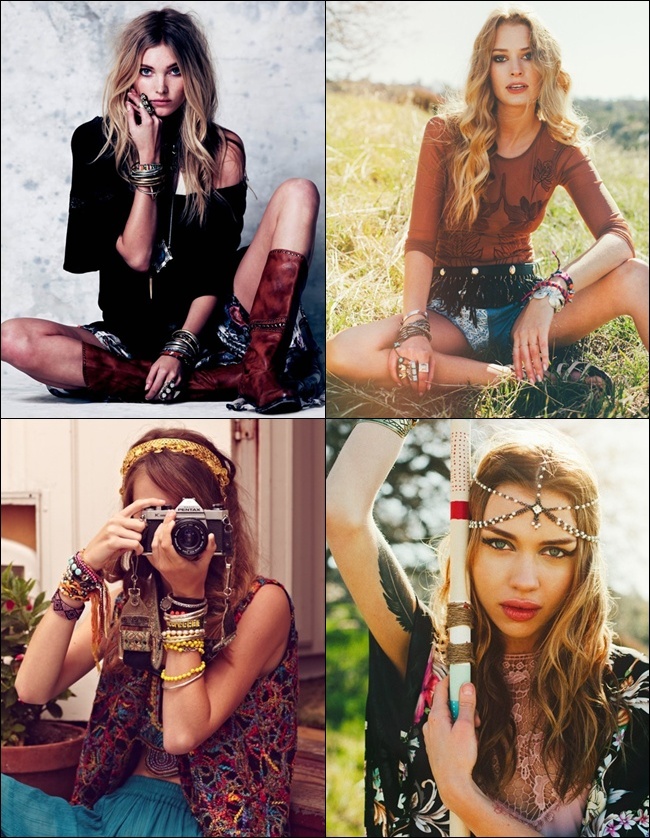 Exclusively for jewelries, not so much different from every bohemian style years after years, this season's trend will approach massive jewelries especially bracelets, bangles, and charms, plus other exotic pieces resembling various cultures and influences such as long chain necklaces with pendants, hair accessories, and rings, which all will be worn together mix and match. Not to mention, several boho bags such as shoulder strappy bags, cross body bags, wallets and fanny packs will also be exposed with lots of exquisite embellishments.
Last but not least, the fabrics of clothing will be rustic and raw, striking out with tribal tapestry, knitting laces, crochets, suede, and light leathers. While other materials like voile, cotton crepe, tricotine, chambray, denim, and viscose will also have their little part during the season. As for colors trend of this season's bohemian fabulous, a myriad of heavy prints, including tie-dyed and tribal prints will be shown in earthy shades such as beige, brown, mustard, caramel, whiskey, green, blue, orange, yellow, brick, and citrusy tones, as well as some romantic pastels for a more delicate feminine look.
Here are some features from previous major Spring Summer 2013 Fashion Weeks, presenting the perfect glamour and elegance of bohemian look. And if you are crazy with a more casual, street fashion looks, a parade of flattering boho-chic styles from number of bohemian stores are offered through the gallery to please you gorgeous and fabulous.