Inspired by romanticism of Japanese culture represented by poetry of butterflies and flowers, Anna Molinari for Bluemarine Fall Winter 2014 collection shown during Milan Fashion Week featured everything from the country's roots in the Han Dynasty and traditional dress to the modern-day Japan with its Western influences. Throughout, there were Eastern influences such as kimono inspired shapes or rich tapestry florals or even a sleek leather dress coat that calls back to Japanese military uniforms.
While Japanese military-collared leather pant and skirt suits and micro dresses with gold bodices and high super-heroine collars recalled the action figures of Japanese cartoons or Manga Comics, further came the bluish shades, again preserving the floral themes, which already came with some more diversified and interesting patterns. Then eclectic designs stood out ranging from a regal cape adorned with rich jacquards to more party girl garb including sexy minis with cutout slashes.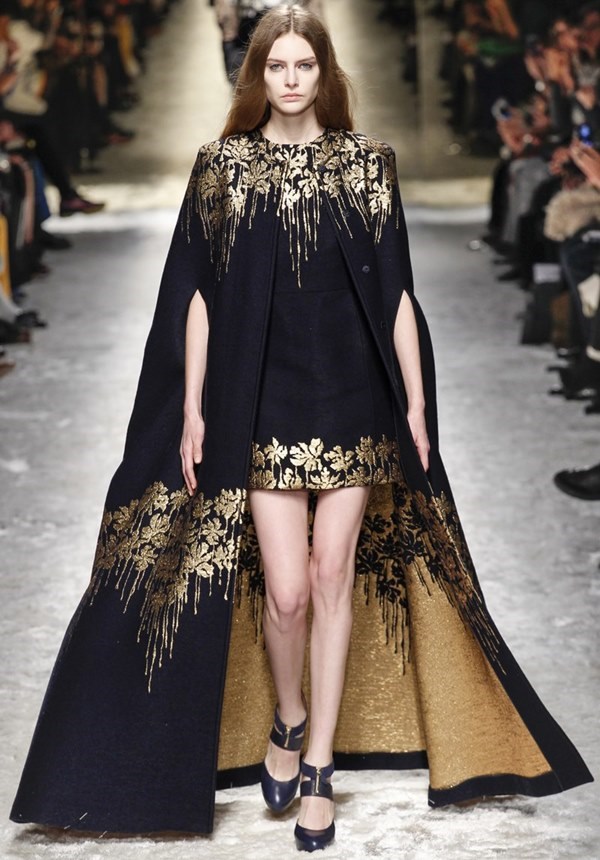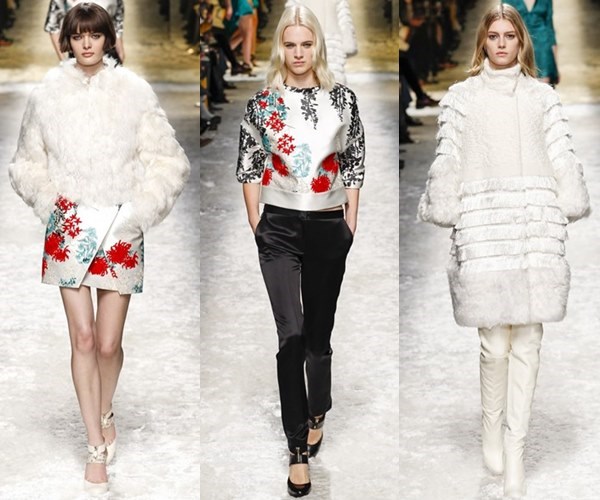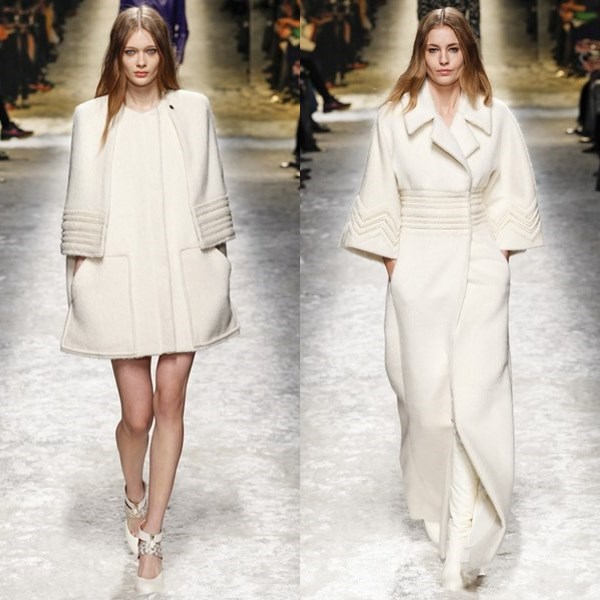 As Blumarine was careful to infuse tradition with innovative finishes and techniques, other materials included 3D jacquard rose prints, intricate lame' and ultra-light baby alpaca fur weaving. Not to mention fluffy looks invade the runway just when the color palette changes to white and red, with hints of pearl green. The latter also come for super sassy dresses, which later acquire some transparency plays, mainly used for the coming navy blue shades and the delicate and scrupulously made lace patterns.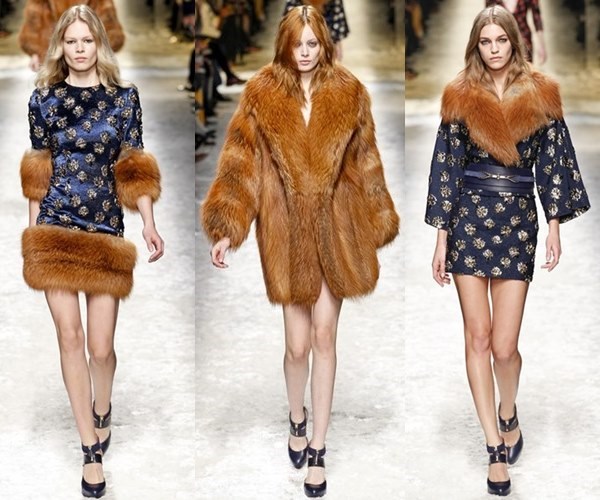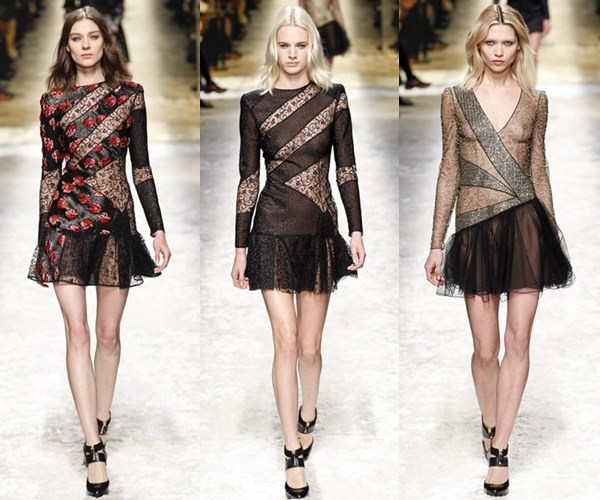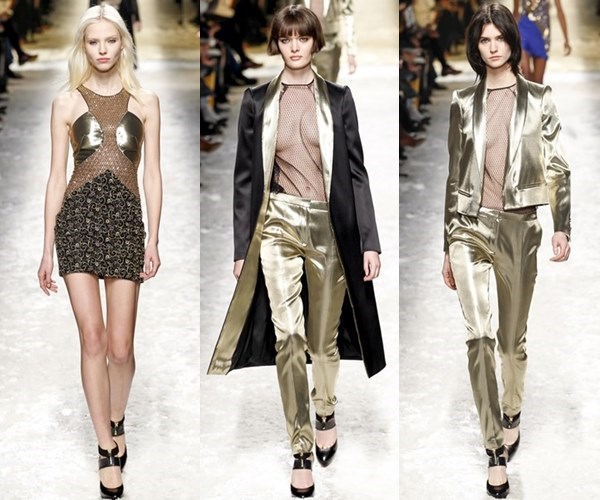 For getting the color diversity even further, Anna Molinari also used some glittery silver shades, which in their turn come combined with pleated designs for floor and knee length options. And back to the mainstream Italian fashion, thigh-high boots in dark cobalt blue and black melded seamlessly with mini skirts and fur coats in matching dark cobalt and natural browns. All in all, with this collection, entitled Unexpected Heritage, Molinari highlighted Italy's constant exchange of ideas and trends with the East.