With the Brazilian fun, colorful, bold beachwear and swimsuit holding strong, where the classics came alongside the stunning, fluo colored, and daring looks, the new funky creations of Amapô Spring Summer 2016 Swimwear were showcased outstandingly on the runway of Sao Paulo Fashion Week (SPFW), featuring the classic that appeared as a long-sleeved swimsuit in stark black, while the colorful one was created with six-threaded ribbon of rainbow color splashed across the torso.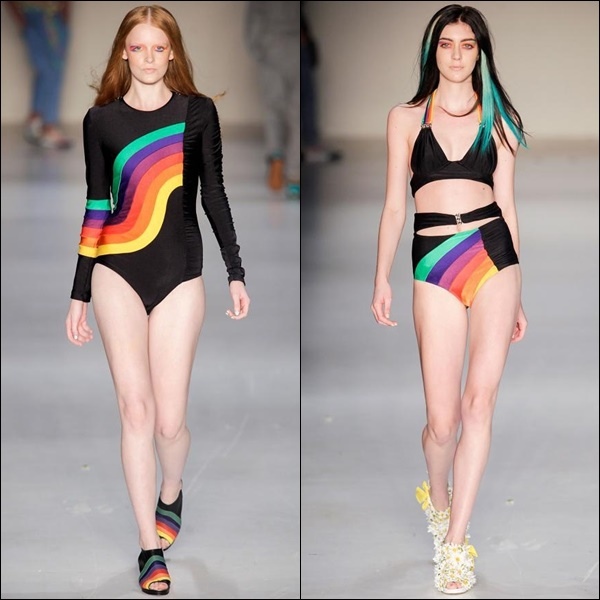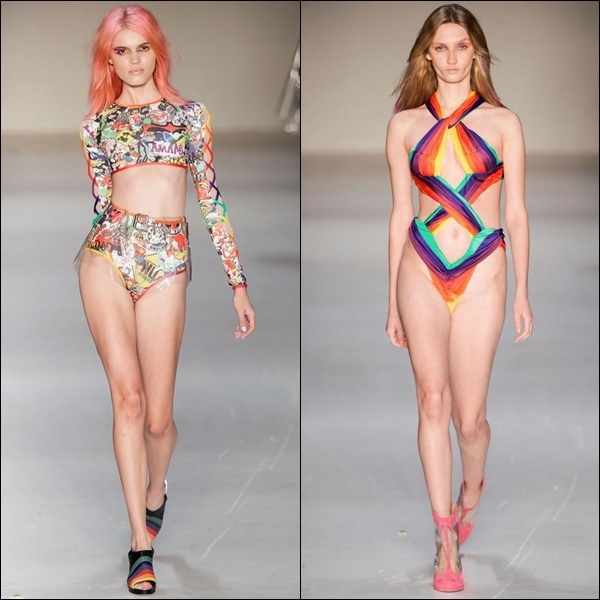 The new collection was chaotic, fun, and totally – deliciously – Amapô that always comes with new ideas of swimwear, beachwear and day-to-day clothing. From conservative-cut swimsuits, to bikinis, to aerobic-wear for a fun sporty moment, from denim pieces such jackets, shorts and T-shirts for a great summer daywear, most of the selections were created in stunning looks featuring bright rainbow colors alongside the neons, with exquisite detailing of chains and transparent fabrics, and with funky motifs such as floral, geometric and abstract prints.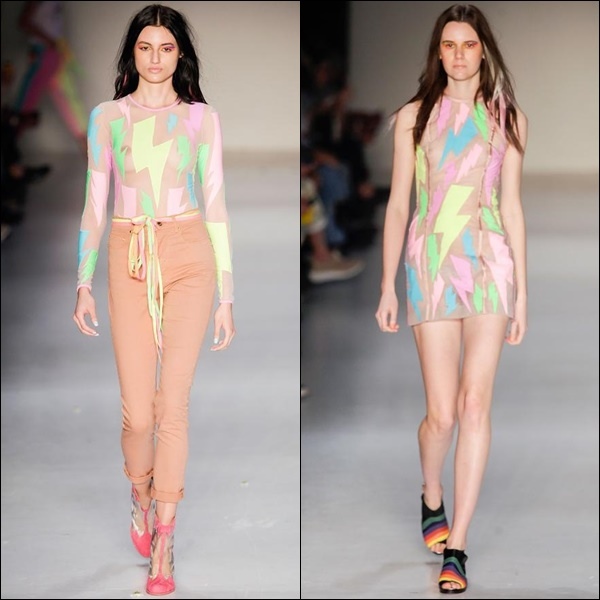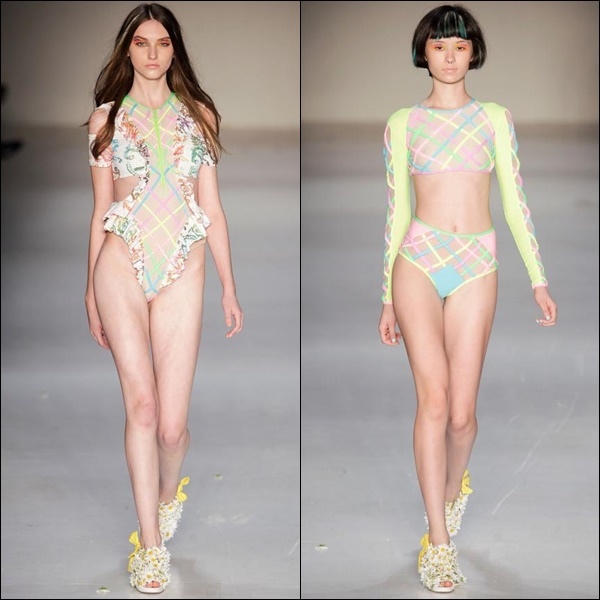 Focusing on patchwork detailing, bold colors and jeanswear, this year, during the 39th edition of the event, the brand presented such youthful collection filled with colors, energy and 80s style, combining references to Barbarella, Miami, sporty aerobics and David Bowie, alongside one with really interesting mixture for both girls and boys.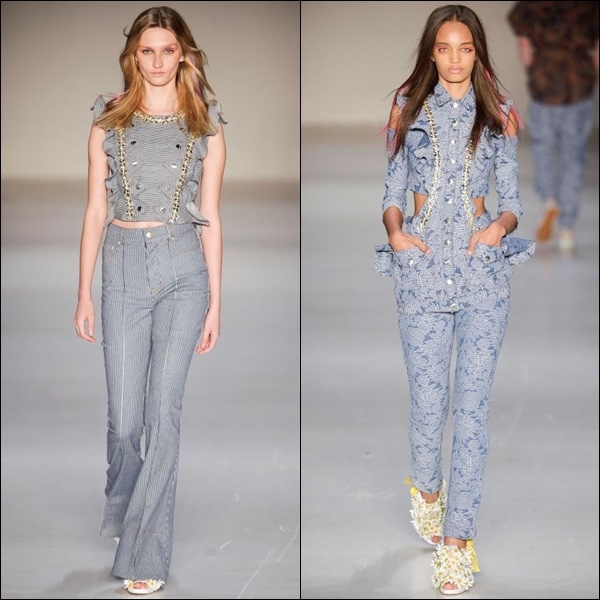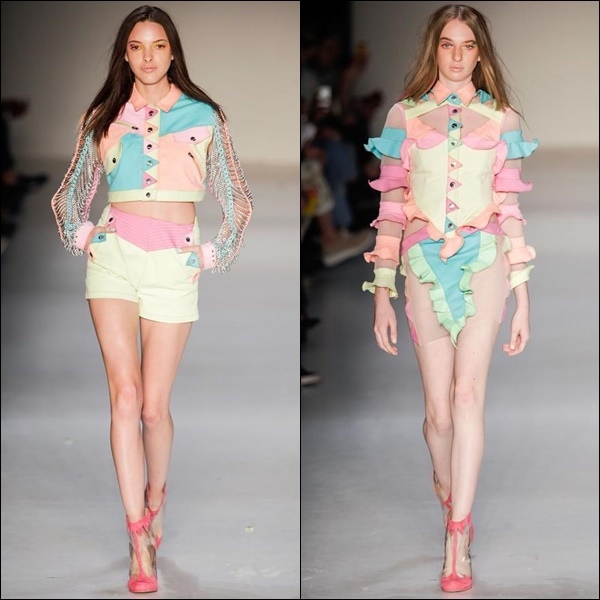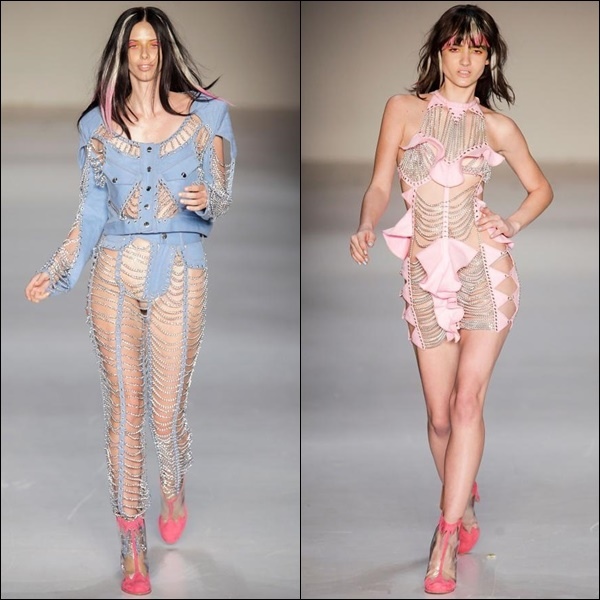 And when denims were mixed with neons by Amapô, there's classic denim-on-denim attire featuring crop top and high-waisted pants, as well as a pair of colorful denim pieces featuring chic cropped jacket and shorts. While for a truly fun one-piece swimsuit, cool proposals were also appeared with different folds of vibrant-hued material, stitched together in a cross-body shape, which perfectly captured the festive spirit of the aesthetic. This collection is truly dedicated to the comfort and fun with friends, representing free, breathtaking spirit for youth.