Drawing the inspiration from the bees and honey for this Spring Summer 2013, Sarah Burton's collection for the British high-end label Alexander McQueen was buzzing around Paris Fashion Week, started on the soundtrack and finished in the audience, which was humming with joy and excitement at seeing another powerful collection from the designer who truly is the Queen Bee of the McQueen brand.
Besides the brightness and luxury brought by the designer, one of the highlights of the runway was the absolutely feminine silhouettes, emphasizing a cinched waist and curvy hips. Sarah Burton marked her beautiful collection with corsets, belts, peplums, bustles and structured frames, and imbued it with all things bee related, which some of them are proposed as extravagant tiered corseted, caged and crinoline gowns.
"The proposal was to bring back the silhouette of the brand and embrace the female form, both hips and the bust. It was intended to be erotic without an exaggerated sexuality, "explained the designer.
The hint of "bee and honey" was clearly explained by the appearance of hats that adorned the models' heads, alluding to the bee-hives, along with the abundance of colors combination in black, gold and yellow. Not to mention, the clothes the models wore were focusing a golden honeycomb motif through a dozen wasp-waisted printed suits and dresses, as well as bound, haltered, and harnessed pieces in a tortoiseshell.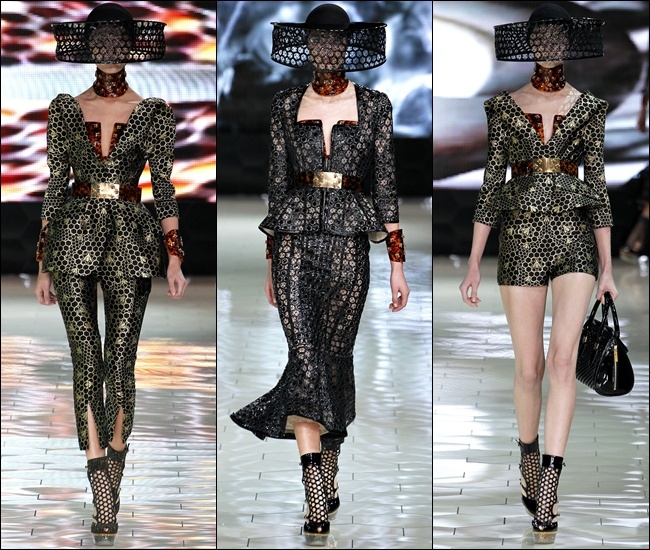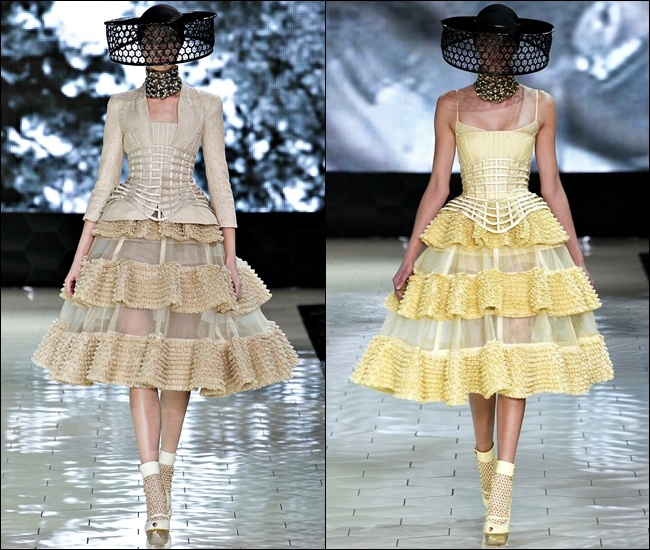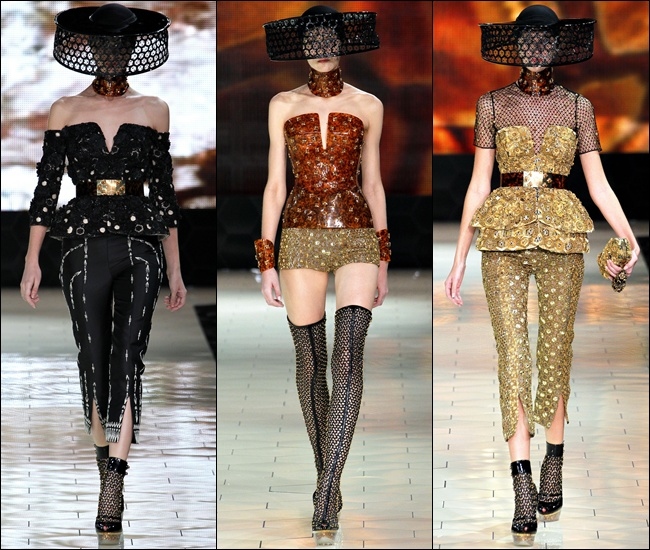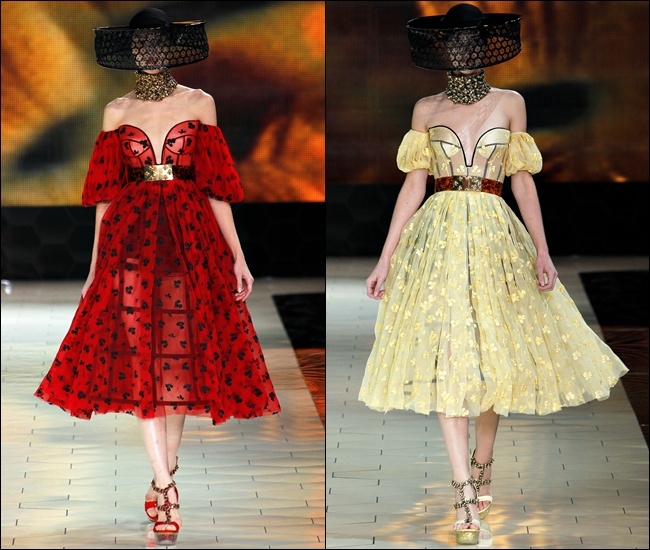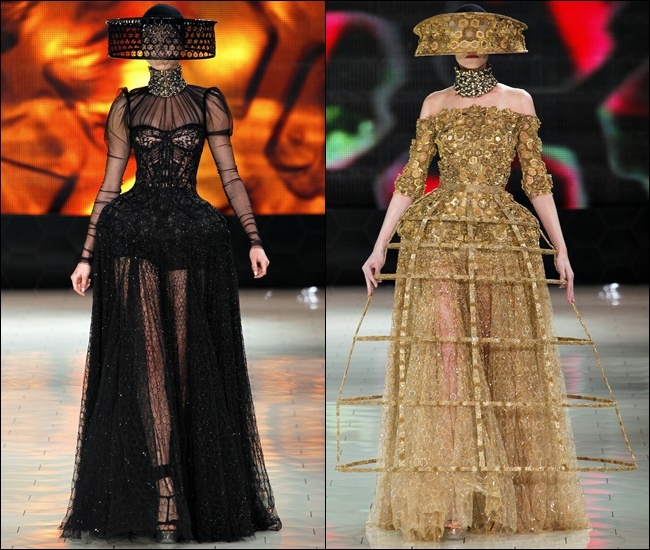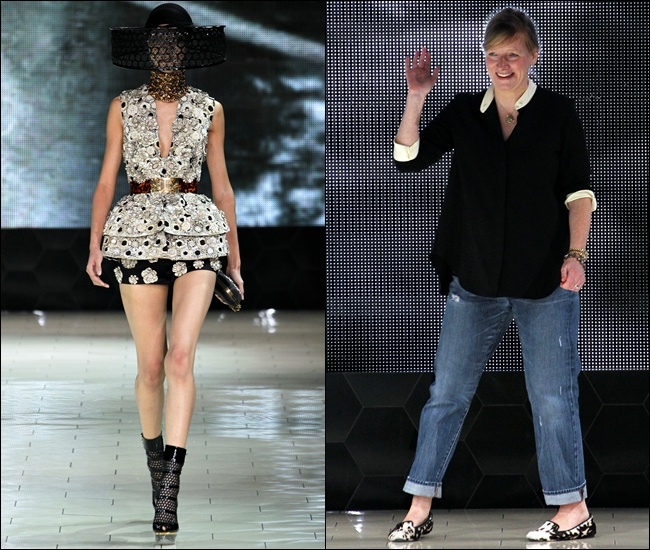 While textures and patterns of honeycomb appeared in lacquered lace, waists were encased by thick golden belts and embroideries took their turn in romantic flowers form. The femininity was in full effect in the eveningwear with hoop-skirted gowns overflowing with blooms. The gowns were hovering over the models, accentuated hips and bustles swaying behind them, but never being pulled down by them.
As for dramatic and theatrical touches, the knee-length dresses made the garments look like three-dimensional honeycombs come alive, while shorts and cropped pants also had their way to amaze the audience. Simply enough about the collection, it was utterly amazing, unbelievable, and genius.