Continuing a fruitful relationship with Dr. Martens, British model Agyness Deyn presents her new Spring Summer 2014 collection inspired by the 70s Los Angeles surf culture. This year she has teamed up once again with the British footwear and fashion brand, designing another capsule collection of shoes and women wear. For this collection Aggy herself cites the Venice Beach hardcore scene as her inspiration, where Docs were footwear of choice among the '80s thrashers.
Set to launch globally in March 2014, there's a California surf vibe reflecting the new selections, but being Dr. Martens this is surfer-girl-at-the-punk-show. By looking at Aggy's designs, we can see how this collection comes in mixed influences from Aggy's Los Angeles home (and her British origins) with the classic British street-style brand's own aesthetic. The heavy buckles and hardware are unmistakably Dr. Martens, while palm tree patches and ocean colors strongly evoke the West Coast.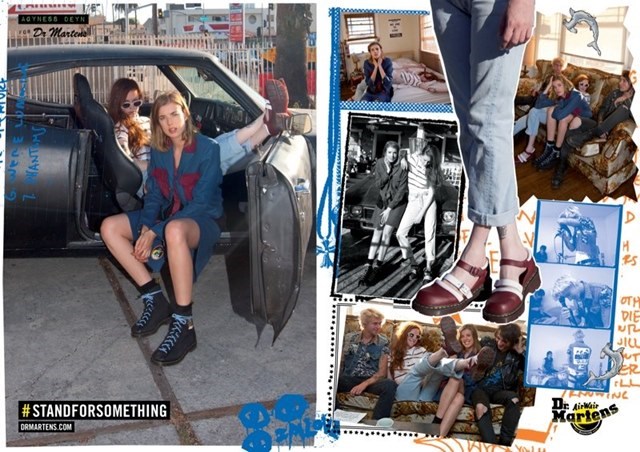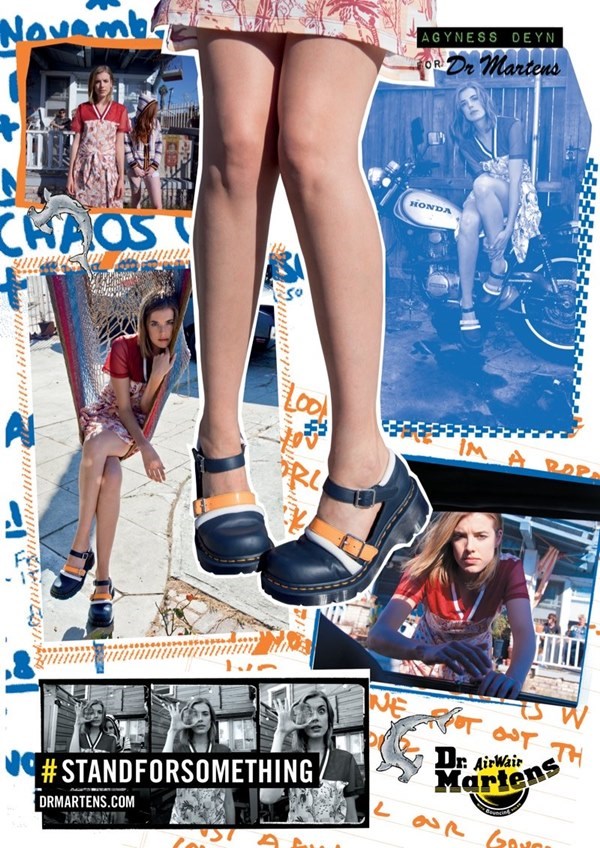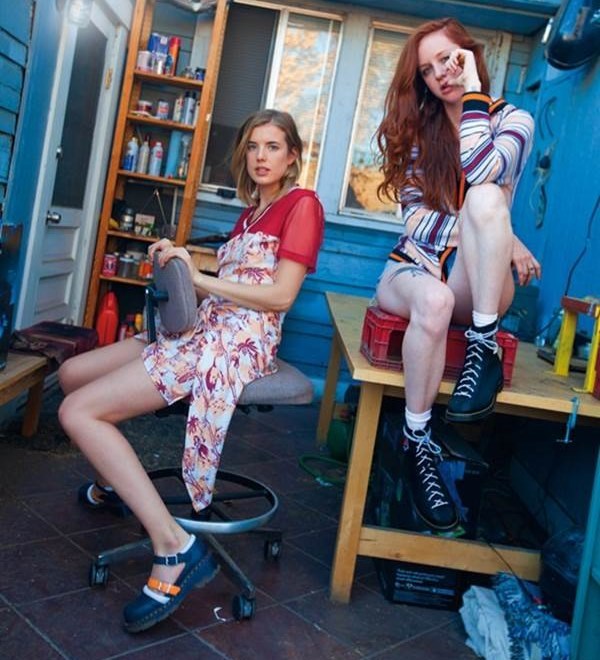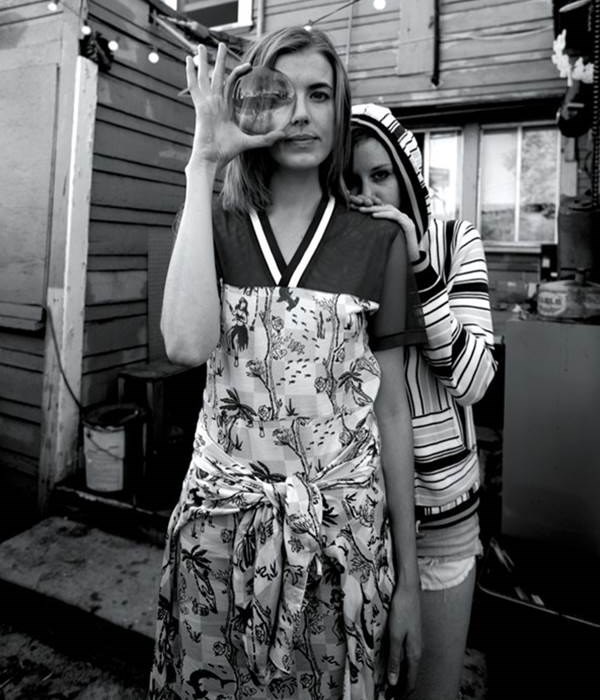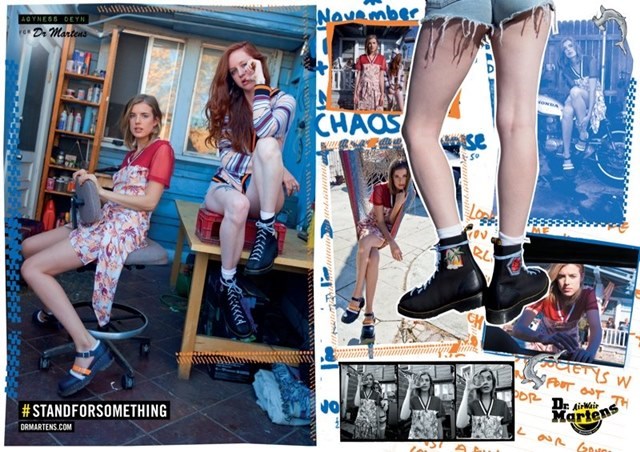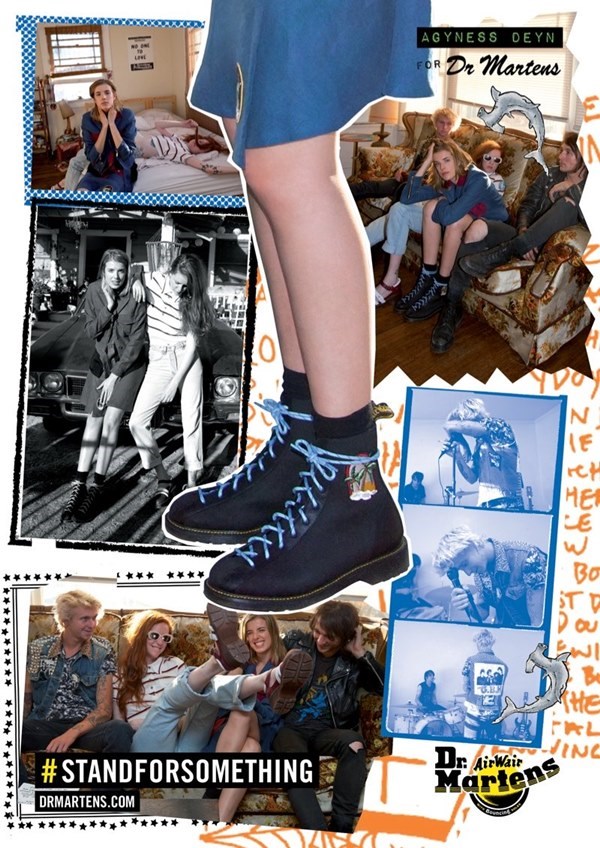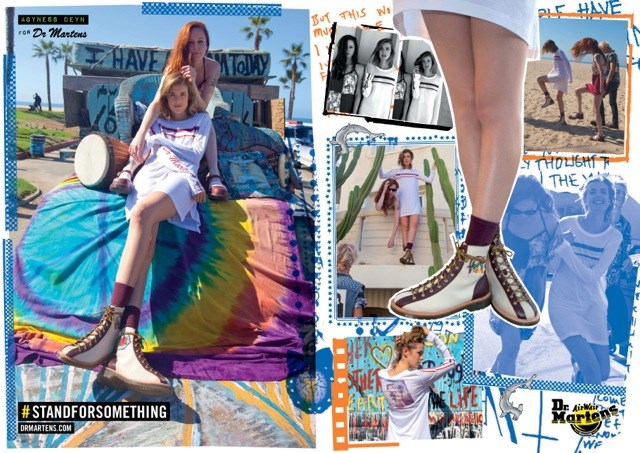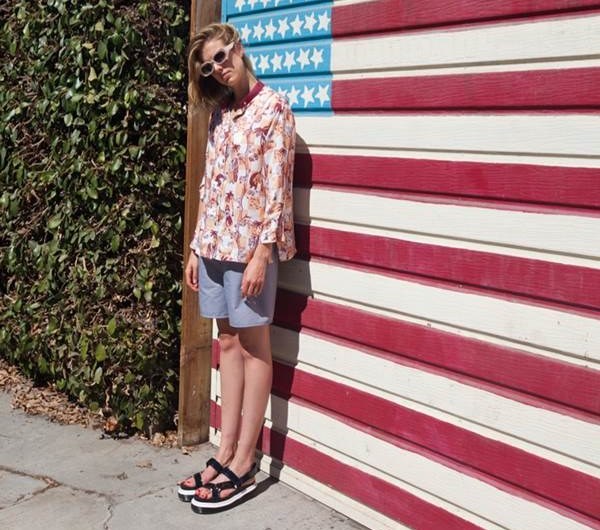 Among these British-punk-mixed-American-surf, chic selections, there are baseball inspired lace-to-toe boots – featuring floral and palm-tree patches at the ankle, sandals with tattoo motifs, and heavy strapped Mary-Janes creepers as part of the footwear offering. As for the line of women's clothing, slouchy dresses with sporty mesh detailing mixed with Hawaiian prints are featured alongside other pieces including surfer shorts and cropped, preppy shirts.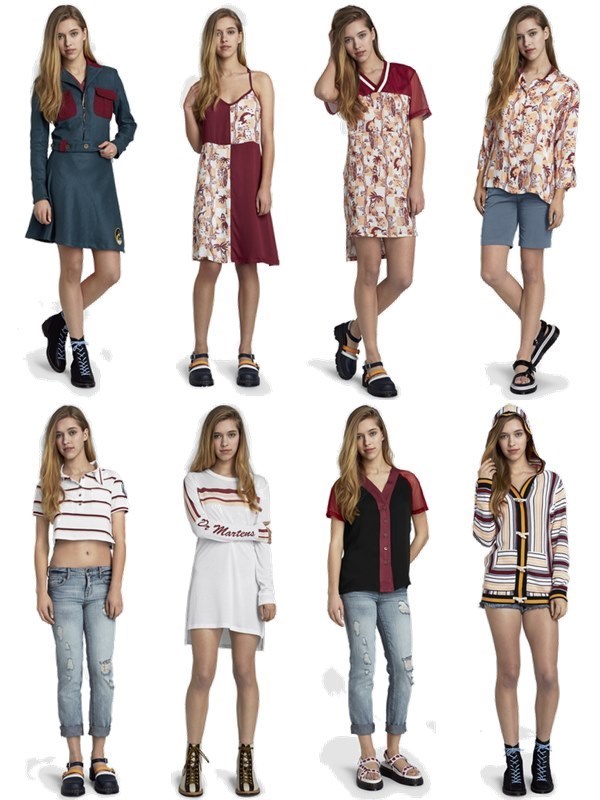 Not to mention, there are also super-cool key pieces including wrap skirt and Curb Side Jacket – made with lightweight blue linen, contrast oxblood suede pockets, chunky zip, coconut buttons and a signature Hawaiian print lining – which inspired by a 1930s military classic, the Eisenhower jacket.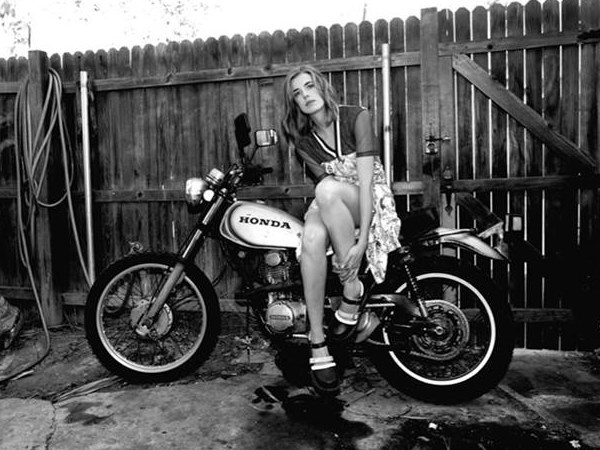 All in all, as Agyness Deyn took inspiration from the Californian surf-punk movement of the early 1970s, this collection is a true punk-rock mish-mash of the kind we've come to expect from Agyness Deyn x Dr. Martens. The 90s style stripes and collars, boots adorned with patches, prints of doodled palm trees, surfboards, and hearts mixed in with mesh baseball jersey silhouettes and embroidered patches. This, without a doubt, is the perfect look for that quirky, sporty babe look you might be going for in the warmer months.
Look for this Agyness Deyn for Dr. Martens Spring Summer 2014 Collection to drop in the label's retail stores this month and check out the gallery below.