Being the world-wide known designer for her exotic mixed-prints and glam pieces, designer Liana Thomaz for Brazilian label Água de Coco, proposed her new Spring Summer 2016 Swimwear collection on the runway of Sao Paulo Fashion Week (SPFW). For this fantastic 2016 collection, Liana used various sewing techniques, including broad netting to create kimono-style sleeves, full-body cover-ups, and macramé all-in-ones and two-piece bikinis in snakeskin prints mixed with botanical and rock textures.
Filled with sensuality and luxury in vibrant, sheen fabrics of linen, silk, and lycra, the new collection offered several swimwear selections including two-pieces of hot pants and sleeved crop tops, halter bikini made with soft layered cut-outs, or bikini top with flounce detailing, as well as classic one-piece suits with different necklines, with cut-outs, or with short sleeves. Not to mention, there were also a vast range of sultry summer beachwear featuring kaftans in variety of cuts, oversized, slouchy bandeau jumpsuits, full-skirts, as well as various relaxed and comfortable summer maxi dresses.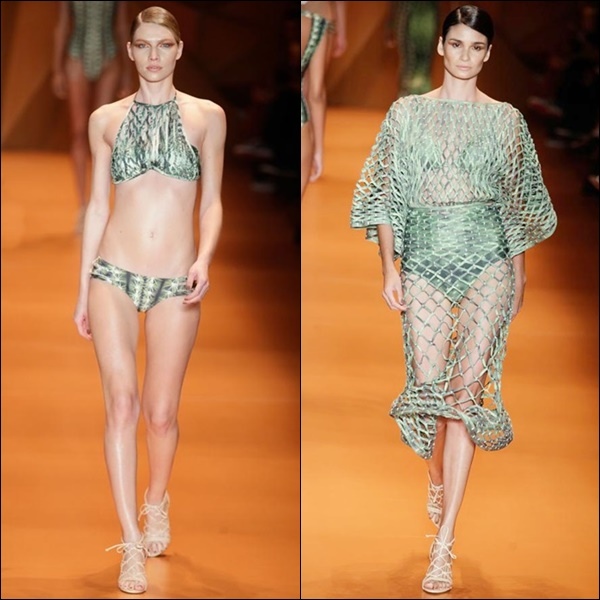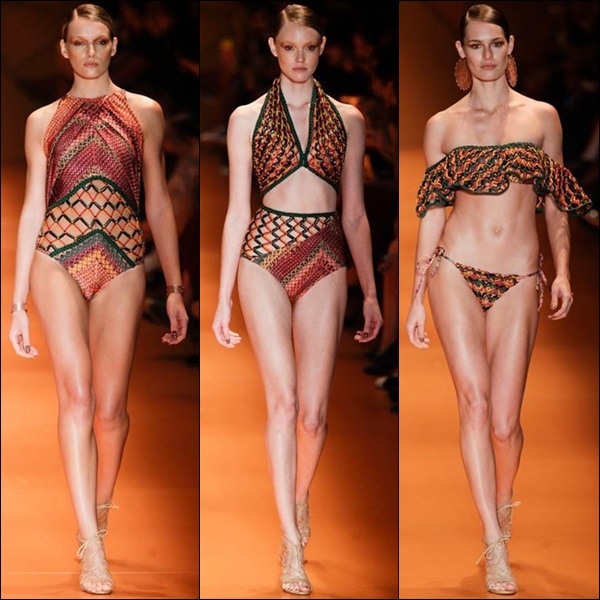 As for its color palette, lots of proposal came with rich earthy tones such as golden caramel, dark browns, sunset orange, greyish stone, and aqua green that were mixed with super exotic prints of snakeskin – complete with the snake scales –, geometric rock textured prints, floral-botanicals, and star prints resembling small spine-inspired looks.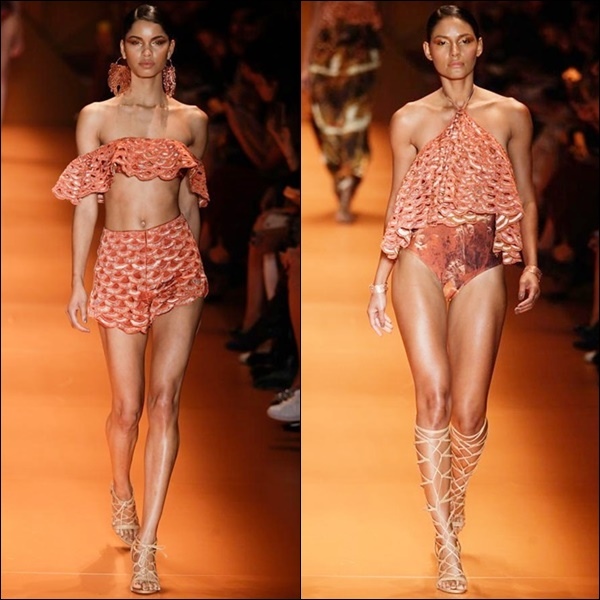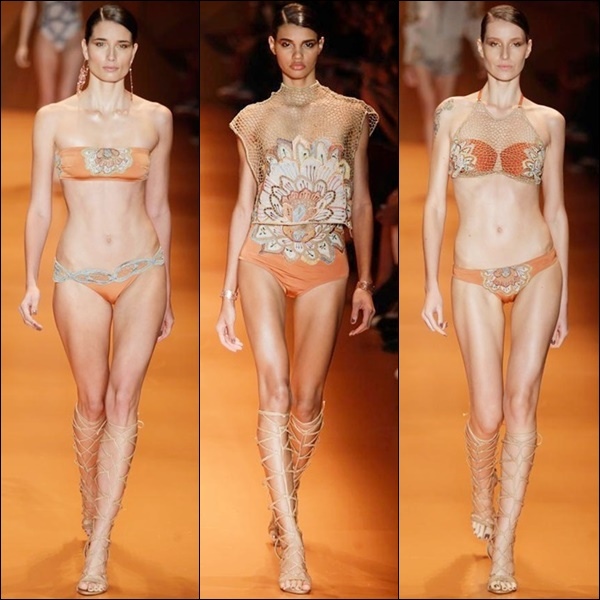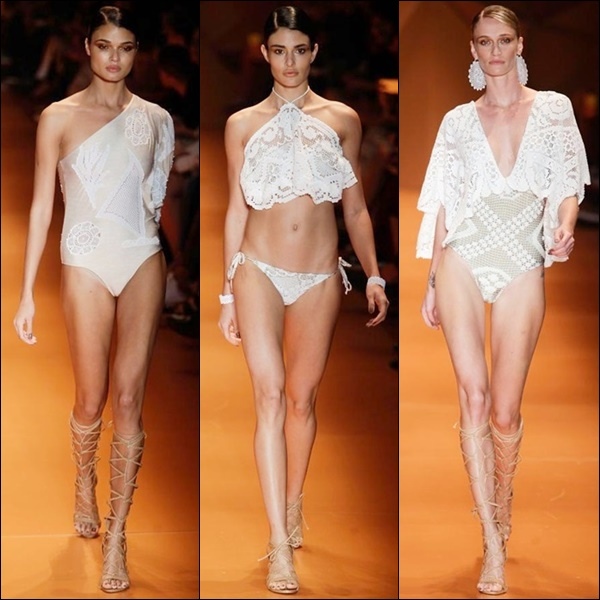 Additionally, among the bold appearance of earthy golden-bronze hues, the looks of crisp all-white selection were added to bring a bit of whimsical and magical aura, featuring exquisite detailing of embroideries, laces, and, again, cool web-netting technics.