With its playful concepts, colors and happiness, the Columbian swimwear brand Agua Bendita is surely a label with pizzazz, sass, and extraordinary appeal. The label takes its inspiration from its own cultural heritage, saying that "The Agua Bendita woman is a Latin woman who is very sexy and quite style-conscious. They want to be naughty, they want to be admired, and they always wear very special pieces," And that, again exactly, is what distinguishes this new collection from many others of the sort.
For the new Agua Bendita Lovely Heroes Swimwear 2013 collection, besides the attractive designs, colors, patterns, and details, this time another two big names in the modeling world, Irina Shayk and Izabel Goulart, were also added to Agua Bendita's list, following Bar Rafaeli who faced last 2012 label's collection. And just like how every Agua Bendita women did before, this year's two swimwear beauties simply have told what the brand wants to tell by posing in its new lookbook with uniqueness, sexiness and colorfulness. Obviously, with such big names involved and a strong reputation gained after five years of Sports Illustrated coverage, the new collection definitely stands out from the many others of the sort.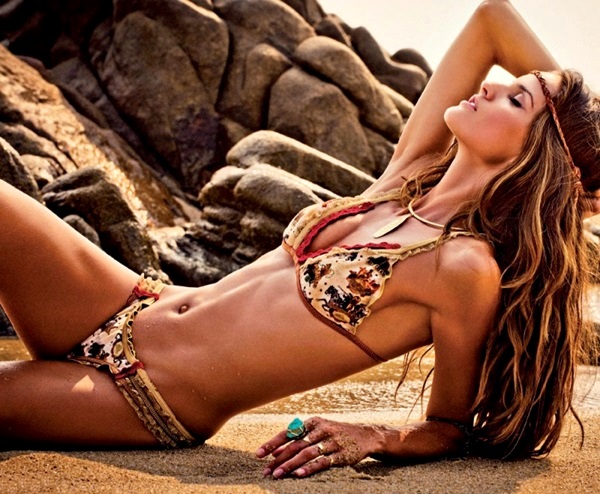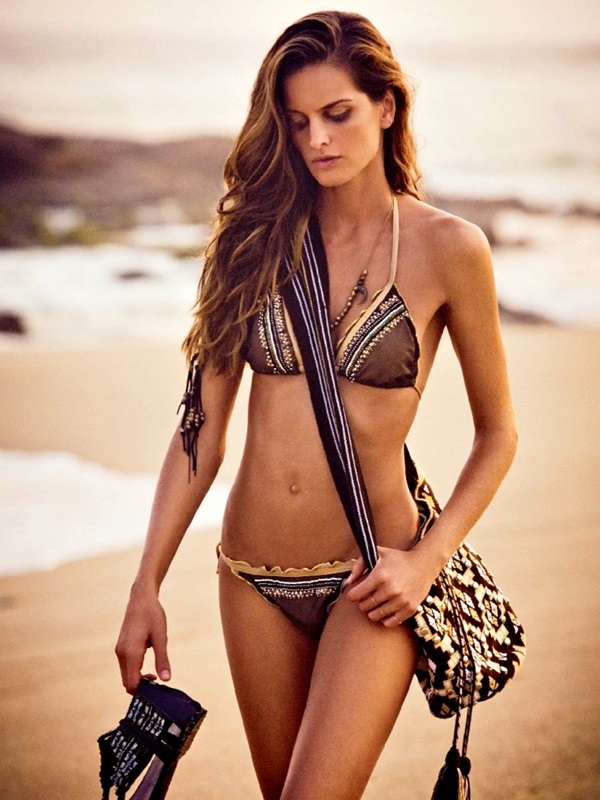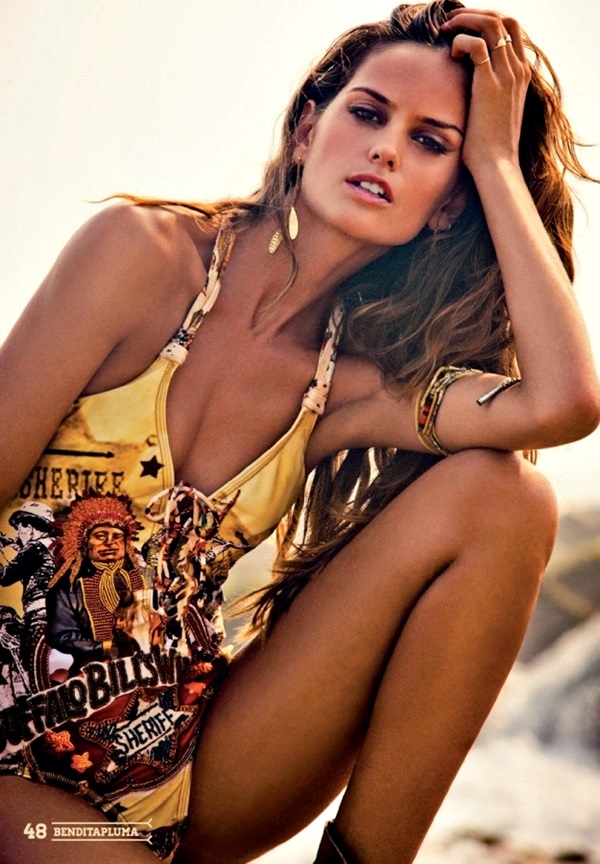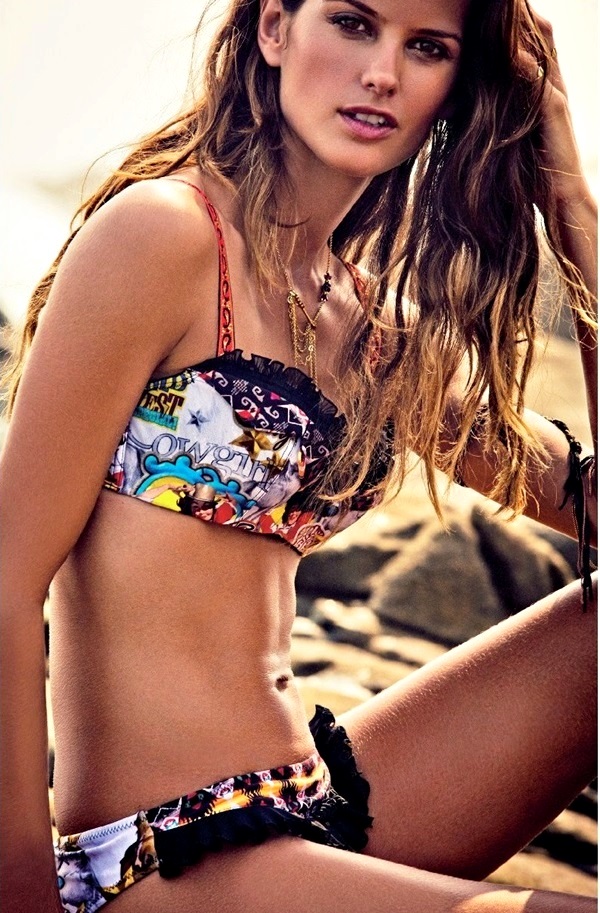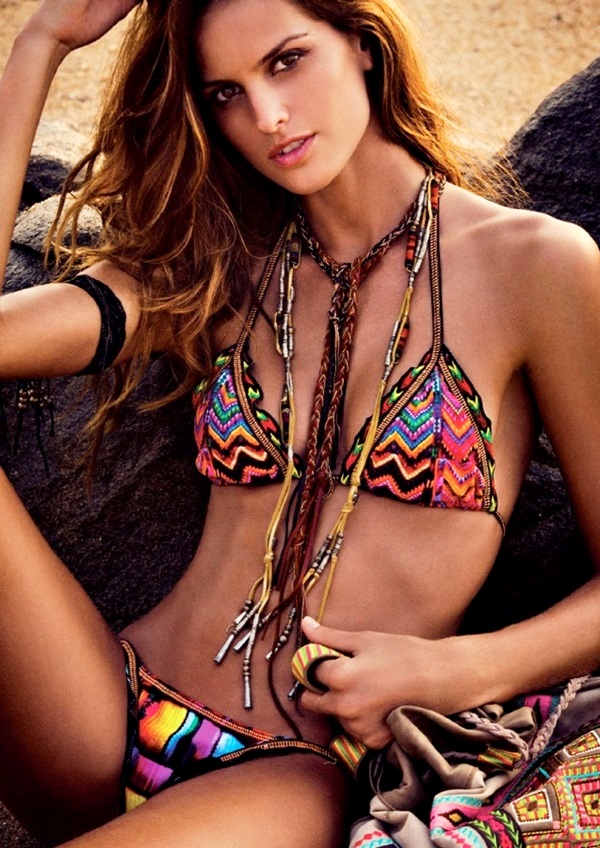 Presented in four series of alluring themes – cultural, military, nautical, and rainbow neon shades – the new swimwear collection comes embedded with the brand's signature hand-sewn embroidered details. Textures are also apparent in this 2013 collection, imitating in some cases feathers, and in others, embroidered flowers. That same happiness, color and variety of textures present in Agua Bendita swimsuits, are also present in their accompanying cover-ups and accessories line. Not to mention, the classical and traditional bikinis and one-piece suits are impossible to ignore thanks to the Colombian handicrafts, handmade embroidery, crochet detail, and finishes in visible and thick threads.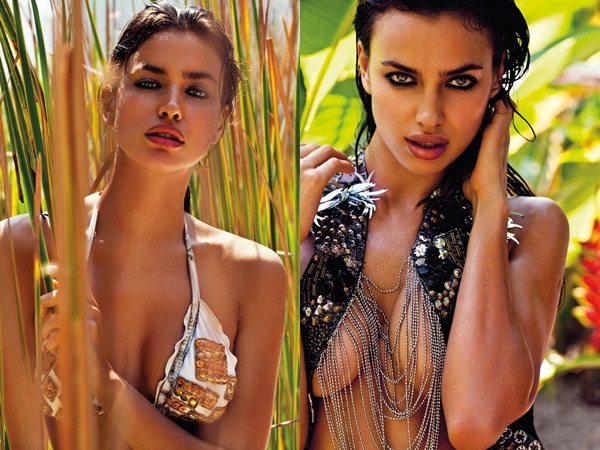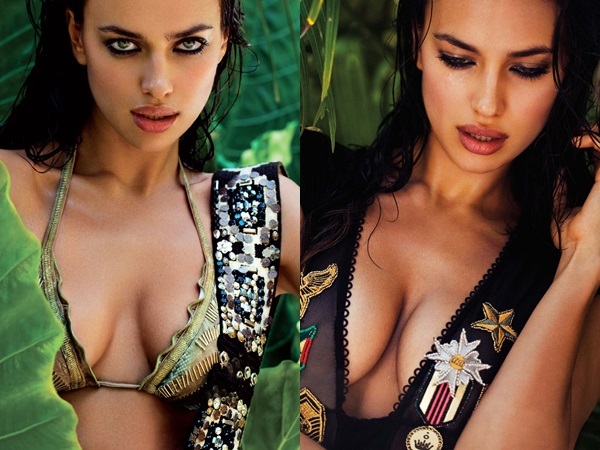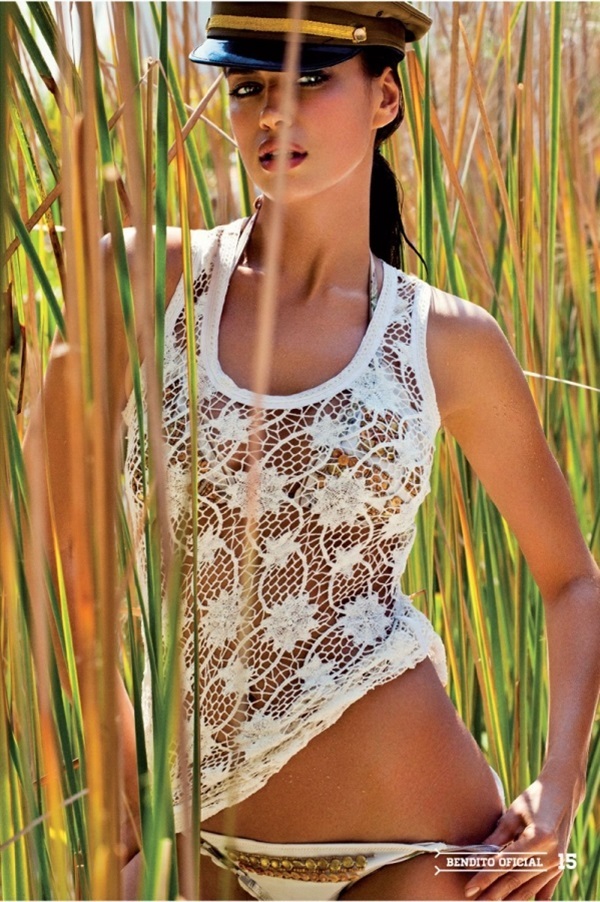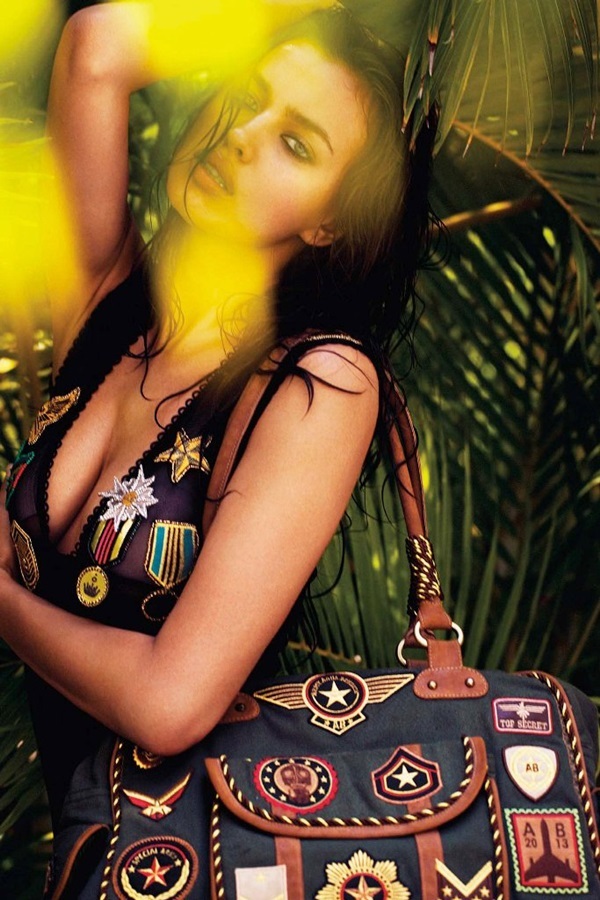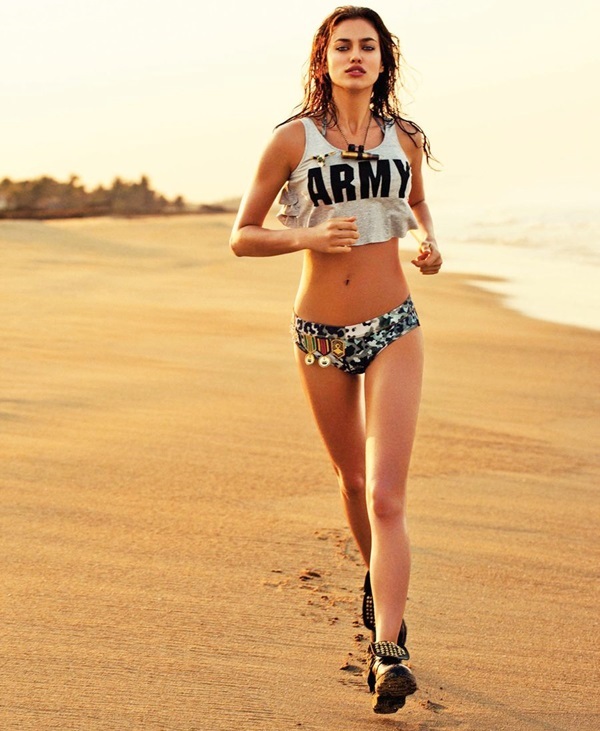 Among the proposal, there are top trends such as embellished bolero jackets with padded shoulders and adornments like elaborate hard-wear. Variety of intricate details such as sequins, tassels, patchwork, studs, beads, bows, and ruffles adorn beautifully, while prints and patterns strikes with wild floral prints, geometric tonal patterns, psychedelic motifs, Aztec prints, abstract and military ones, along with lots of others combined together in complex "paintings".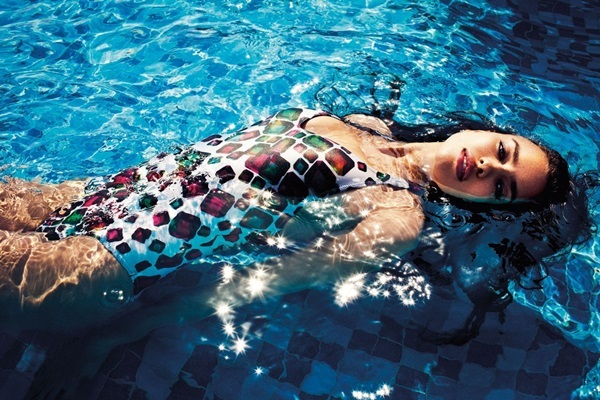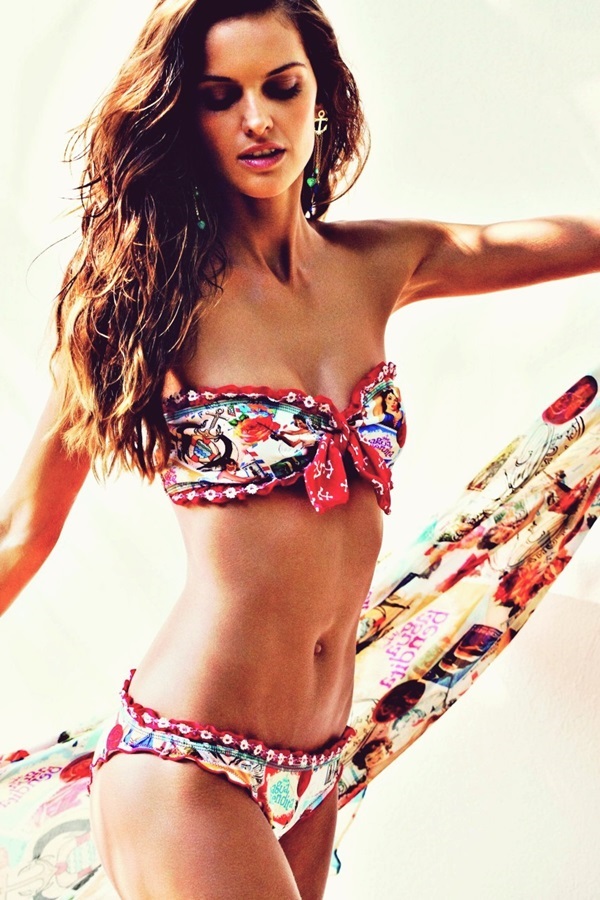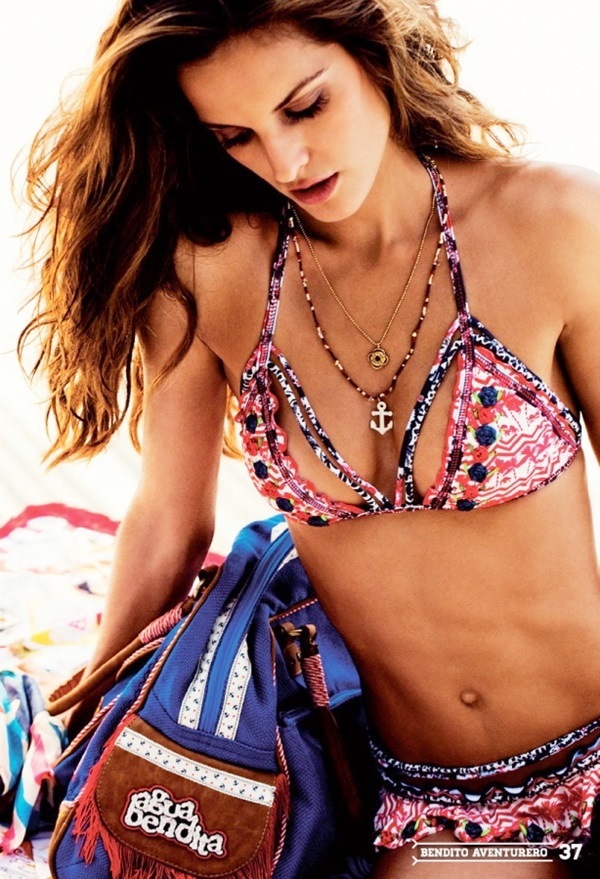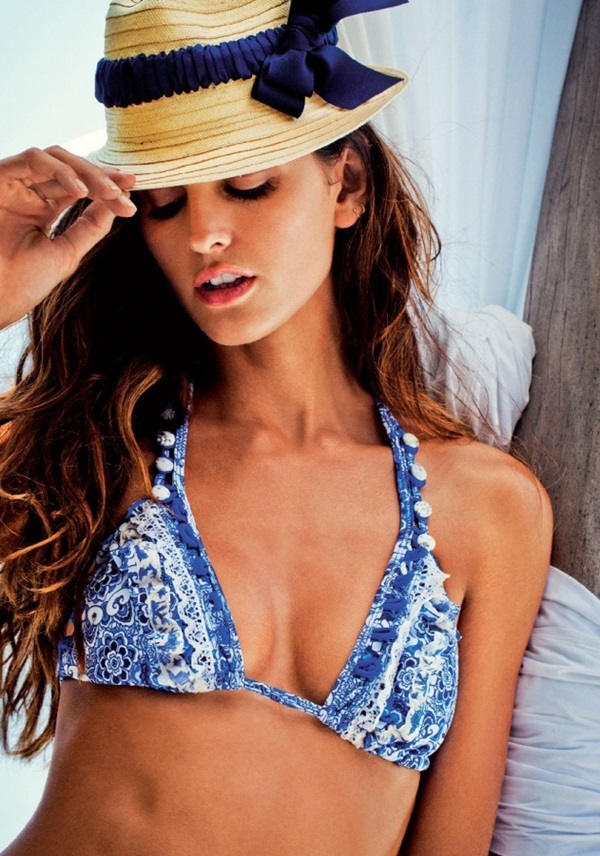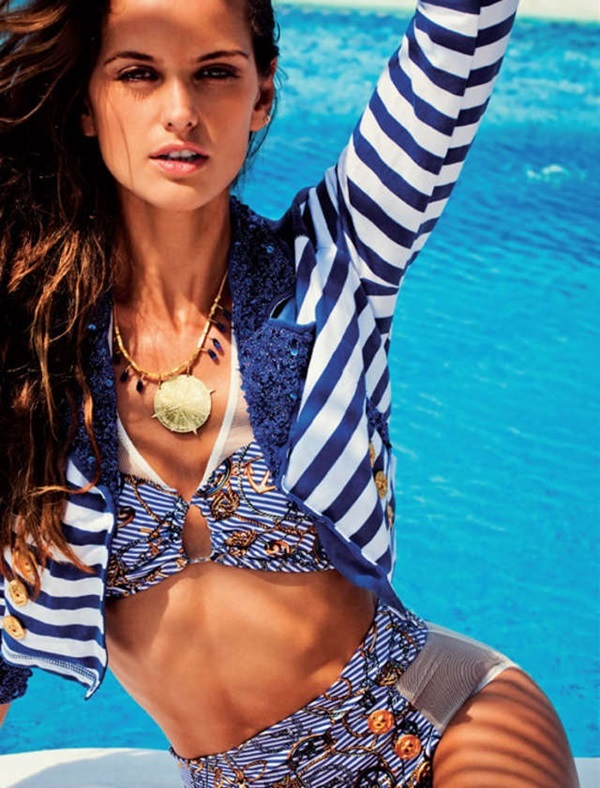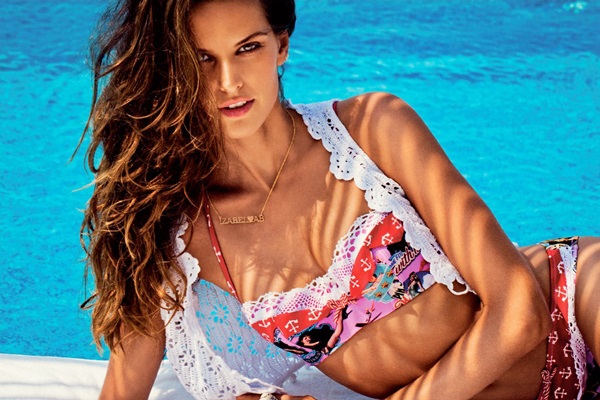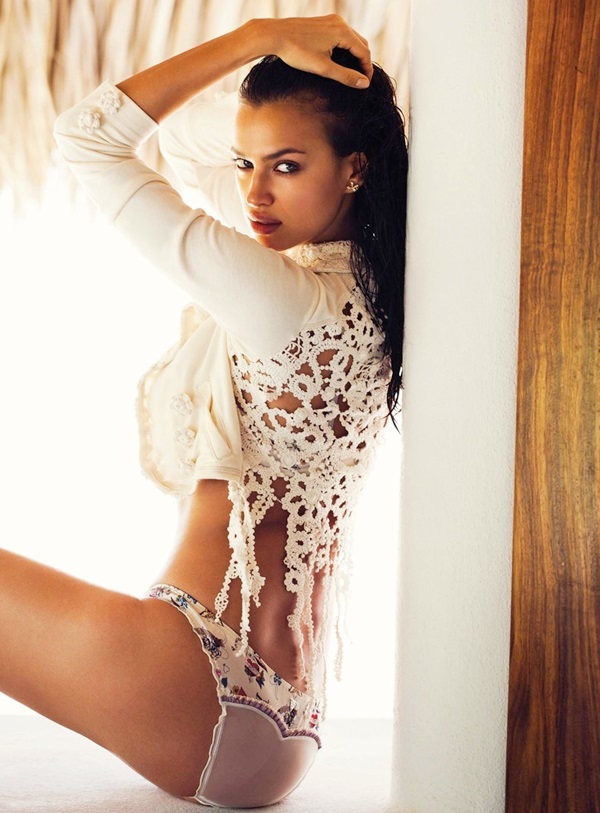 While the palettes come in brilliant tones, started from mixing brilliant pinks, eye-feasting neon tones, blues, reds, blacks to all the other shades in the color wheel, number of fabulous designs and cuts add the spectacular aura of this collection, featuring hot two-piece bikinis, bandeau tops, halter-neck pieces, one-piece swimsuits, as well as printed leggings, gorgeous cover-ups, beach bags, footwear and cool accessories for you to create more stunning beach looks. Exclusively, the nuanced swim cuts, diving necklines, low v-line bikini bottoms, and a web of hug-me-there one-piece cutouts make them instantly stand out from the rest.