Inspired by the 1950s looks featuring tassels, crystals and feathers, the new Spring Summer 2014 Soirée demi-couture lingerie collection by Agent Provocateur showcases everything about showgirl glitz and glamour. Respectable but secretly ravishing, the collection glistens with hand-sewn beads and fine silvery threads, and is made from the finest silks and the most crafted lace. The couture line embraces a sexy domestic goddess proposing in ranges of nightgowns, lingerie sets, silk robes and even swimsuits.
Known with its luxurious designs evoking beauty meets sensuality, the new range of Soirée features intricate and yet revealing pieces that are ripe for the boudoir or for keeping hidden. Every pieces suggest beautiful garment like your own extravagant secret, under the day's outfit. The kimonos and robes itself are for lounging in unparalleled luxury. The look of beautiful lingerie is one thing but, at the Soiree price point, it's very much about the feel of it, too. See more images from Soirée collection below. The new line is now available online with prices starting from approximately $493 USD.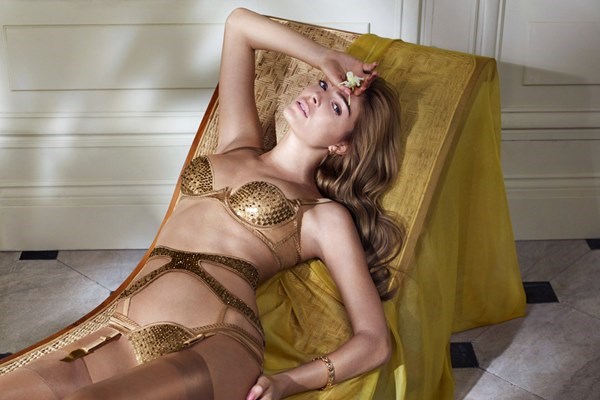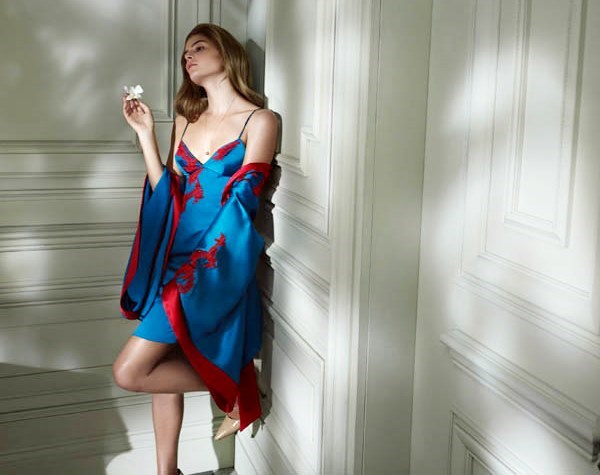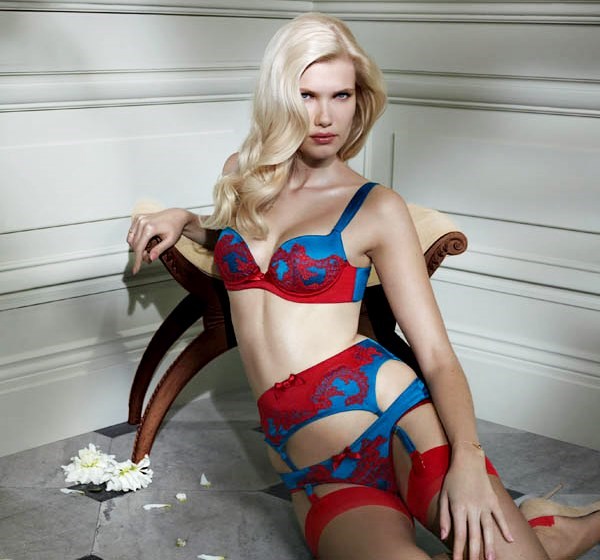 Presented in two selections of lingerie set and nightwear, The Lottus collection features luxury satin range appliquéd with winding hand cut red leavers lace giving a touch of femininity and brightness, the vibrant contrast between blue silk satin and red lace is sensually exotic and alluring.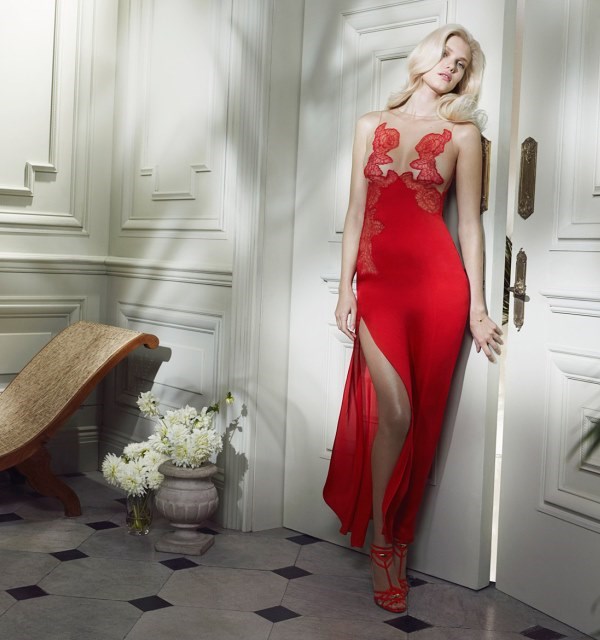 Inspired by Chinoiserie, this Mariami couture-like gown comes in two colors of black and red, featuring a bodice made in sheer nude tulle, punctuated by artfully-arranged placements of delicate lace French Leavers motifs. This show-stopping piece evokes effortless grace with lace motifs trailing down one side of the body onto the hip, culminating in a thigh high split.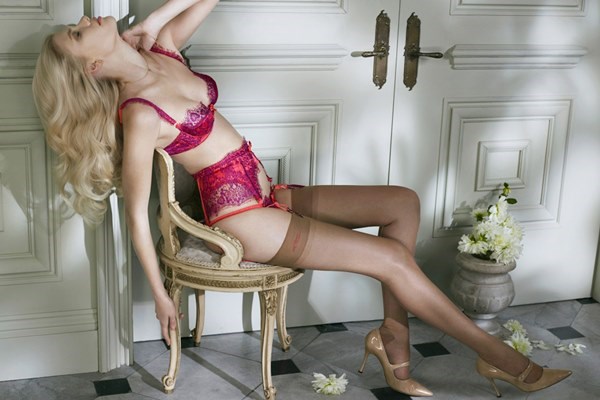 Perfectly beautiful, the range of deluxe Mikaela lingerie-set – bra, thong, suspender, and brief – indulges the passionate side of a woman, which exquisitely crafted with luxurious, frothy layers of ladylike melon pink silk and cerise French Leavers lace. It embodies women' curves capturing a mood of wanton romance and bringing a frisson of lustful temptation to the boudoir.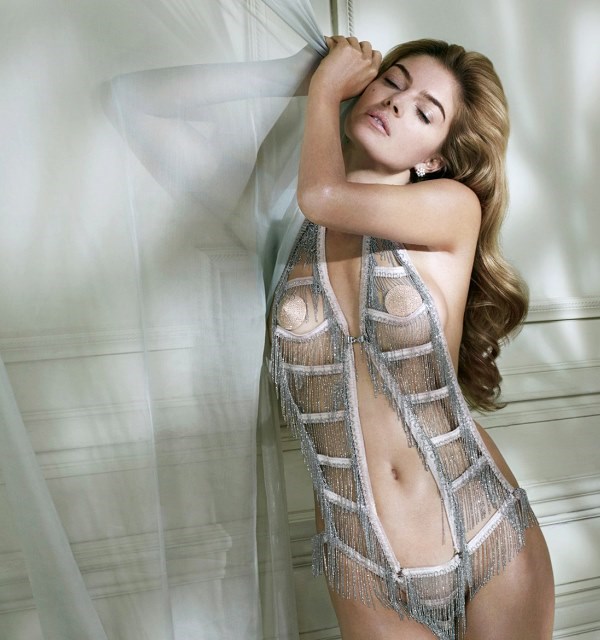 Evoking the passionate and lust of women in the 50s, the shimmering Xanthe playsuit is surely a surefire head-turner. Hand-attached chains adorn this striking piece, forming glimmering tassels, which glisten and sway with your every movement. Handcuff clasps deftly fasten the bands together between the breasts while two laddered bands of strapping caress the front of the body, skimming up over the breasts to join together in a delicate halter-neck, and sweeping down into a tanga-style brief.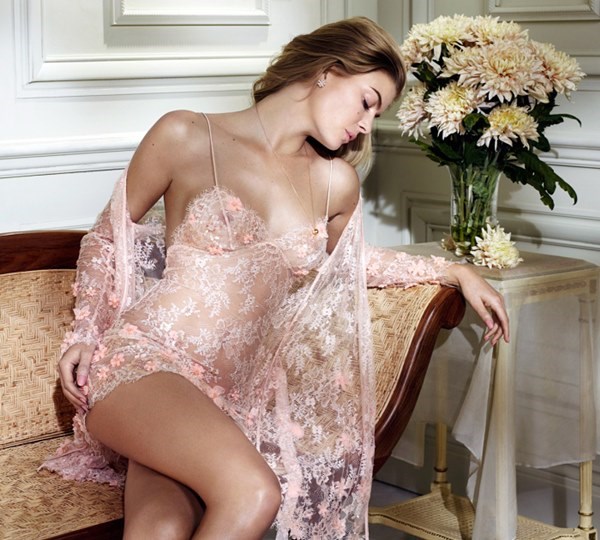 Featuring selections of slip and dressing gown, these timeless elegant Yinka pieces offer beautifully graceful and subtle tones of baby pink, with gentle and sensitive oriental embellishments of peach and golden flowers to give you an everlasting feminine beauty.