Canadian plus-size brand Addition Elle is revamping its offerings with the launch of a new Summer 2017 plus collection featuring stunning floral prints, fresh neutral colors, and on-trend styles in flattering silhouette, perfect to embrace your beautiful curves. Fun and flawless, the summer season focuses on breezy and comfy fashions, ranging from their beautiful lightweight summer dresses to various stylish yet super-versatile separates for brunches, to the office, casual daywear, and everywhere in between.
If there's one classic print yet purely romantic you can't miss all summers, it's obviously the florals. And Addition Elle showcases their super vibrant floral prints which all shown throughout the label's feminine summer dresses. In addition to the florals and versatile pieces, a few chic detailing like tassels and embroideries also make an appearance for the new season.
Browse the gallery below to check out the full pictorial campaign.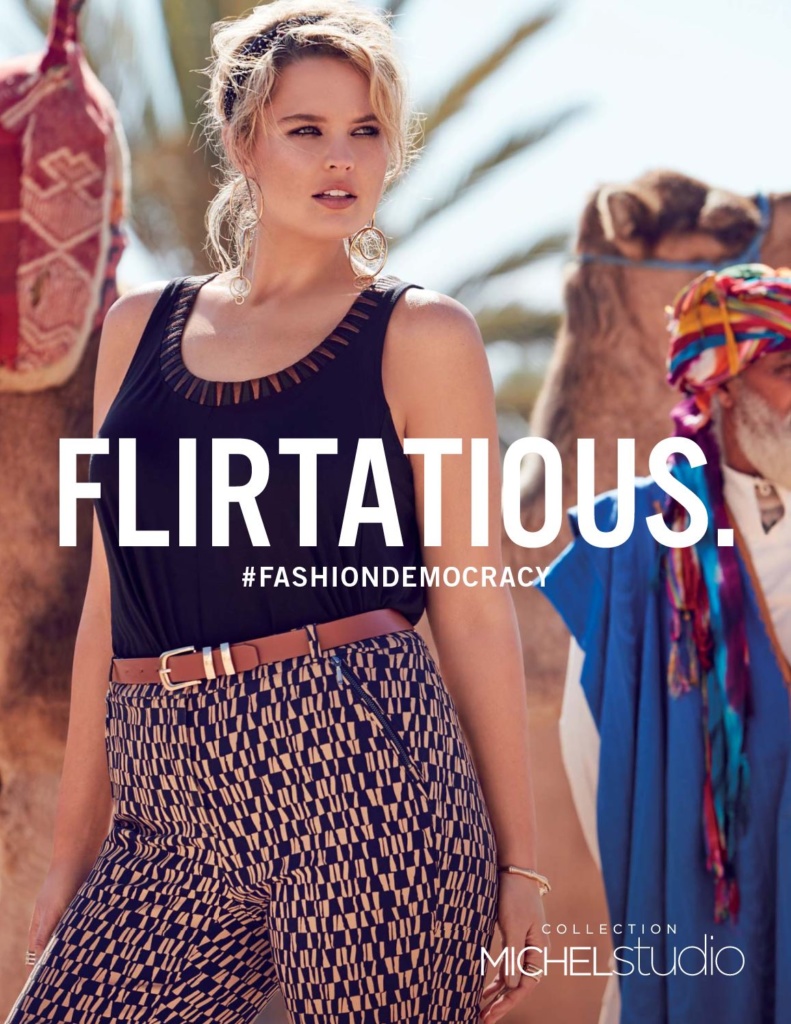 Nothing screams summer better than the floral prints. This beautiful Michel Studio Printed Sleeveless Dress ($95.00) is needed in your wardrobe immediately. With a trendy print, back cutout and flattering fit, it will bring sunshine into your world, whatever the weather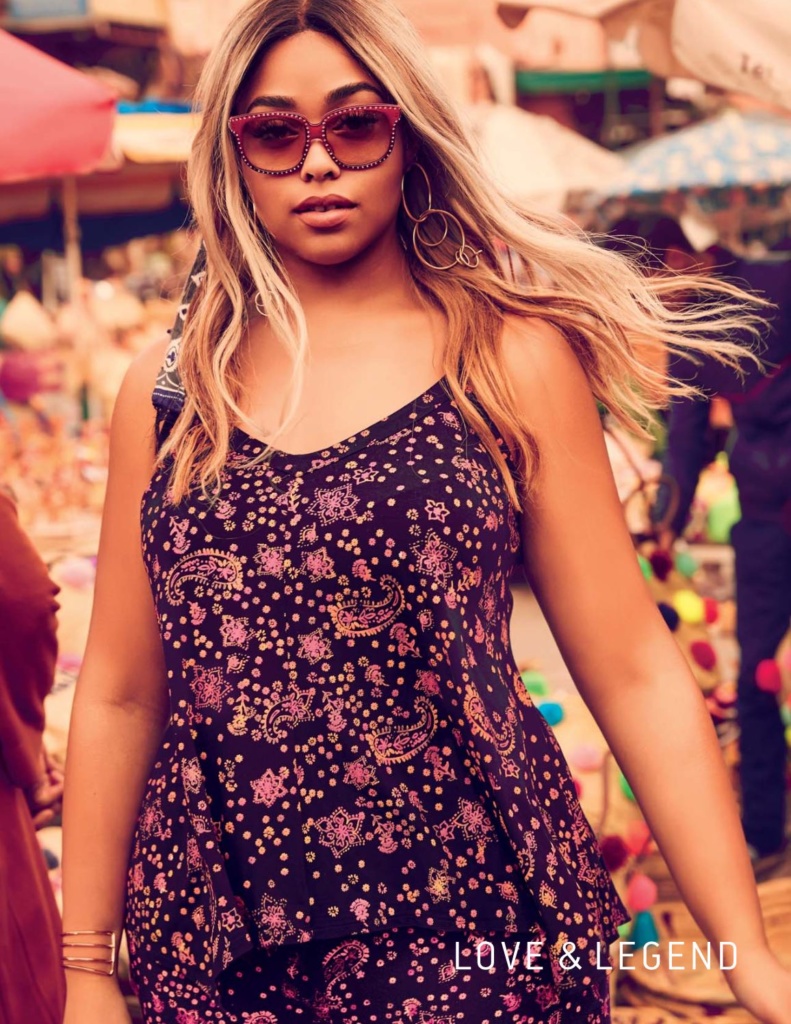 Be dazzling and gorgeous in Michel Studio Flower Print Wrap Dress ($120.00) shown on the left of the picture above. Featuring faux-wrap design with flounce at V-neck and bottom hem, the dress creates a flawless and feminine silhouette that flatters every figure. And with its vibrant floral print, this adorable dress is perfect for a night out or brunching with friends during the day.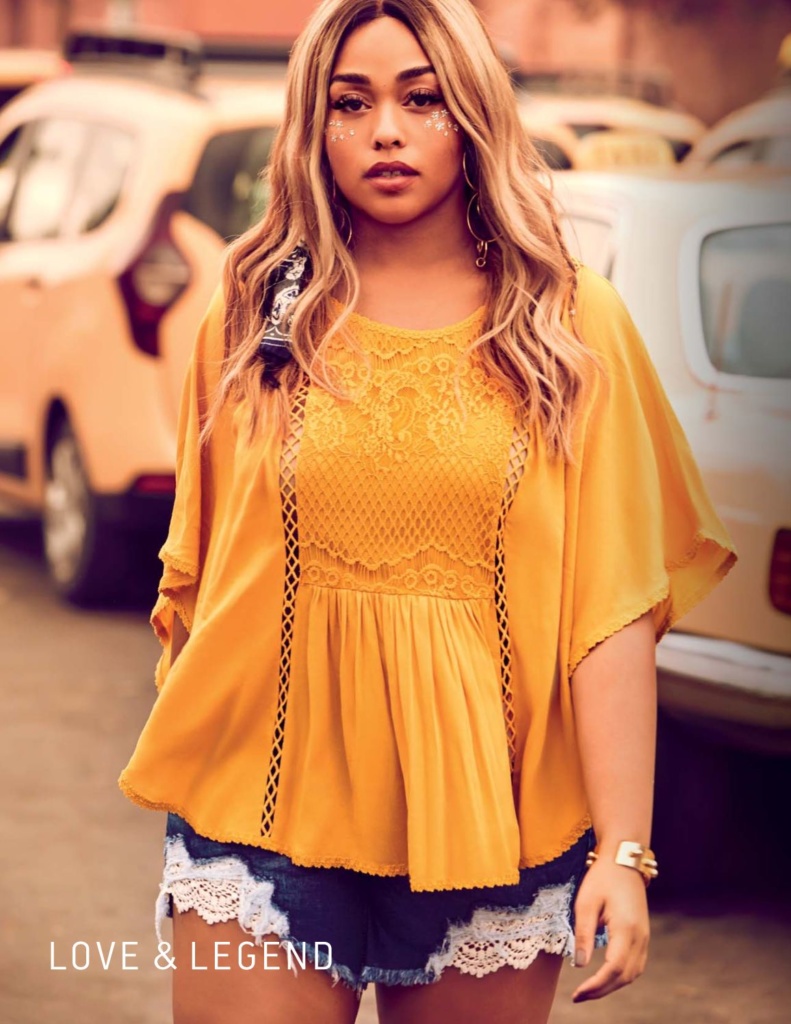 As for the dress shown on the right, so feminine and fun, Michel Studio Long Printed Cross-over Dress ($150.00) is a stunning hi-lo dress featuring lightweight layers and ruffles as well as a pretty bright print, while its crossover cut will flatter you sexy curves with its belt.
Going classic and chic, this versatile L&L Crochet Dress ($120.00), available in black and white, is easy to wear that will flow beautifully within your curves. This timeless dress is sure to become your favorites, thanks to its trendy crochet fabric, featuring rounded V neck, spaghetti straps, high low hem, and perfect shape for slim and shaped silhouettes
When you need something quick and easy to get your laid-back summer looks, this flowing L&L Split Neck Halter Tunic ($64.99) is ready to flatter your chic style. Available in three color options of green aloe, honey pink, and cloudy white, the tunic features cute details such as crochet lace hemline and split halter neckline with tassel laces. Pair the top distressed skinnies such as this bright L&L Distressed White Ankle Jean ($92.00) to add edge into the look, creating a super cool, breezy outfit.
Shown on the left of the picture, with an allover trendy print and delicate pleated detail at the bust, this elegant Michel Studio Sleeveless Printed Swing Dress ($95.00) is an instant summer favorite to create a casual chic look for hanging out with friends or your comfy daywear at home
As for the trendy military look – featured on the right – composing three stylish pieces including Michel Studio Short Sleeve Top ($49.99), Michel Studio Three Quarter Sleeve Tencel Jacket with Sash ($94.99), and Michel Studio Tencel Ankle Pant ($74.99), the combination shows such comfortable and polished outlook, great for summer brunches and other occasions.
While the mesh floral top features versatile design with crew neckline, rounded hem and solid trims, the matching jacket and pants made of tencel fabric offers great comfort and perfect cut for curvy silhouettes, added with a beautiful drape and sash on the jacket to bring out a stylish set.
When you feel a little bit windy during the breezy day, covering up with chic summer cardigan is one best solution. This lovely L&L 3/4 Sleeve Cardigan ($78.00) with patterned inserts and a tassel tie provides all the style and comfort for layering in summer, perfect for making a statement even when you're wearing most casual pieces such as L&L Solid Tank Top ($48.00) paired with L&L Cutoff Jeans ($62.00).
Looking chic with ease, the versatile tank top – available in two colors of Antigua blue and cloudy white – can be worn alone, thanks to its cute braided straps and flattering swing shape, or as part of a layered look. While the cutoff jeans are the shorts of your dreams, as it features cool and fun frayed hem detail.
Standing out in a bright bohemian twist, this sophisticated combo of Michel Studio Sleeveless Blouse ($68.00) and Michel Studio Straight Leg Cropped Alexa Pant ($69.00) will let you breeze through the season in style. Featuring bold embroidery and beads details at the front, the sleeveless top is sure to be your summer essential as it comes in classic colors of black and white, as well as versatile design with its functional zipper and side slits. Combine the top with the cropped pants which feature a stretchy and comfortable fit that moves with you, and are available in colors of ribbon red, clematis blue, and black