As the timeless classic made its way through the fashion capitals for the Spring Summer 2016 season, the wide range of denim outfit are shown even hotter than ever. From the new fresh fashion combo to the classic ones, your favorite styles are getting a major update. Whether you live in basic chambray shirts, chic jean skirts, ripped denim shorts, bootcuts or boyfriend pants, you're sure to come across a style ahead to call your new favorite. So, branch out with an on-trend pair of denim this year.
For sure, denim isn't just our wardrobe go-to, it's basically our daily must-haves. And for this bright and fun season, it's officially the best time of the year to refresh your denim wardrobe and with new update and clever styling tricks to try, the classic blues have never looked so exciting. Check out some outfit set ideas with denim pieces – the ones we trust wholeheartedly for their form-flattering shape, comfort, and the casual cool we exude while wearing them.
DENIM SHIRTS AND JACKET
As denim shirt is often on lists of classic pieces you must own, during this spring and summer, there's nothing more classic, versatile and more comfy than this staple. They can be styled so many different ways, and they can also be worn during any season. Whether you pair yours with classic skinny jeans to rock the denim-on-denim look that's been making waves this year, wear it over a dressy skirt and a chic tee as a cardigan, or throw it over your strapless playsuit for that relaxed and fun style, it's clear that a basic denim shirt would be at the top of the list this season.
Check style ideas on how to wear a denim shirt here
romwe.com : Bleached Denim Blouse – $11.55 / Zipper Tank Top – $11.91 / Flare Maroon Skirt – $12.84 / Aimee Kestenberg Jilliam Crossbody Bag – $124.97 (nordstromrack.com) / Salvatore Ferragamo Varina Flats – $525 (ferragamo.com) / Tasseled Earings – $5.95 (yoins.com)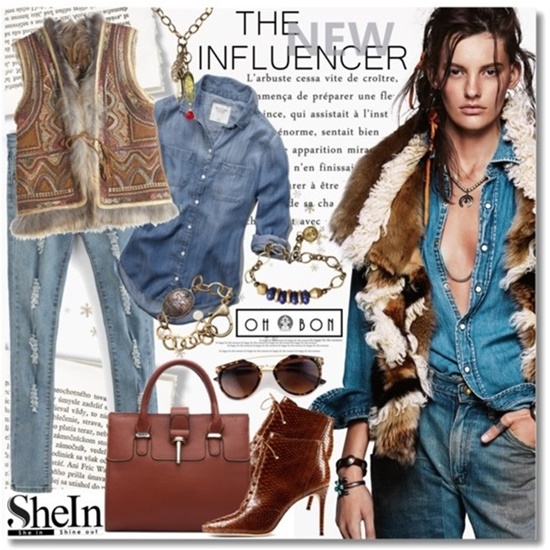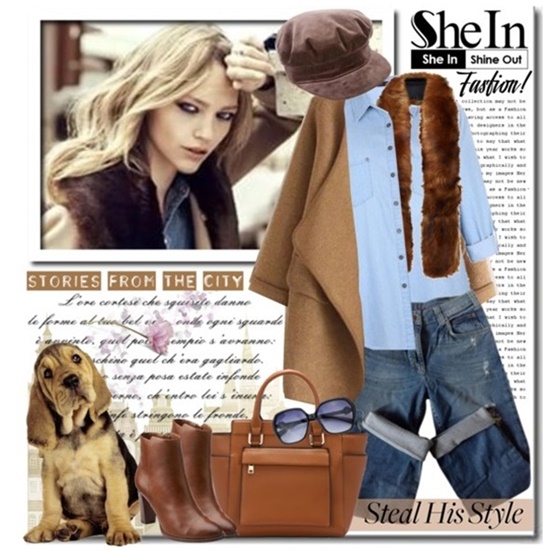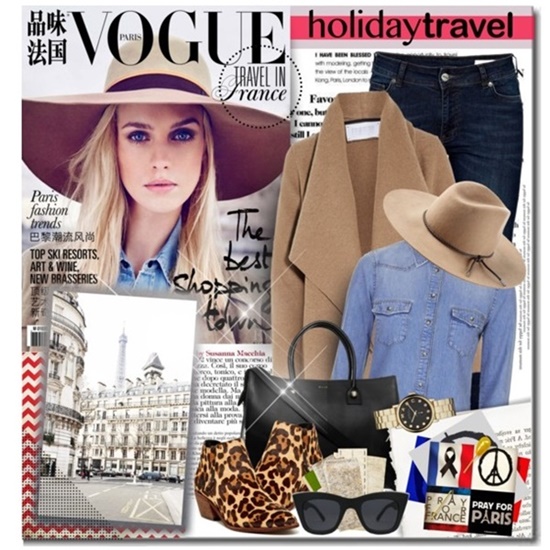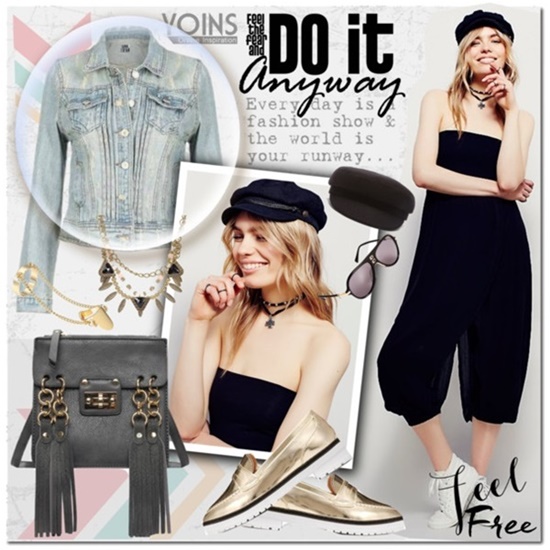 DENIM SKIRTS
Whether you want to go for maxis or minis, a denim skirt is the perfect piece to go along with the current '70s trend. Style your long denim skirt for this summer in bohemian way by pairing it with a chic lace tank top along with sweet accessories like sheer floral scarf, leather crossbody bag, and a pair of beaded boho sandals. Or, perfect for classy seasonal transitions, you can also try pulling off a mini denim skirt with a chunky sweater as well as with a hooded coat and classic booties. Notice the masterful half tuck; it keeps the finished look ultra-flattering.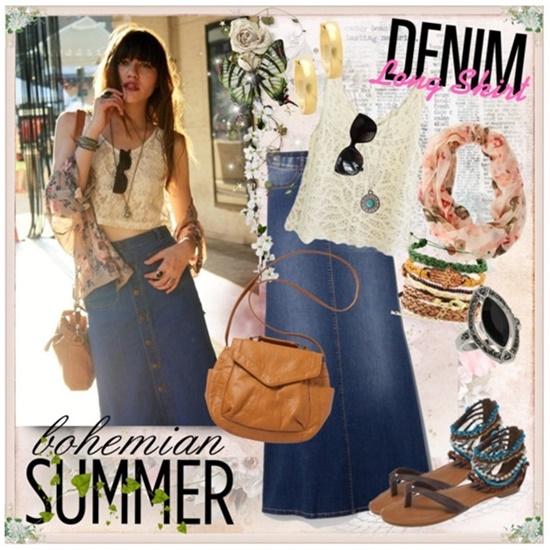 Denim Long Skirt – £34.99 (mango.com) / Apricot Lace Tank Top – $19.00 (lookbookstore.co) / Billabong Salty Afterglow Crossbody Bag – $25.00 (billabong.com) / Abstract Floral Infinity Scarf – $8.00 (forever21.com) / – bohemian jewelries and sandals –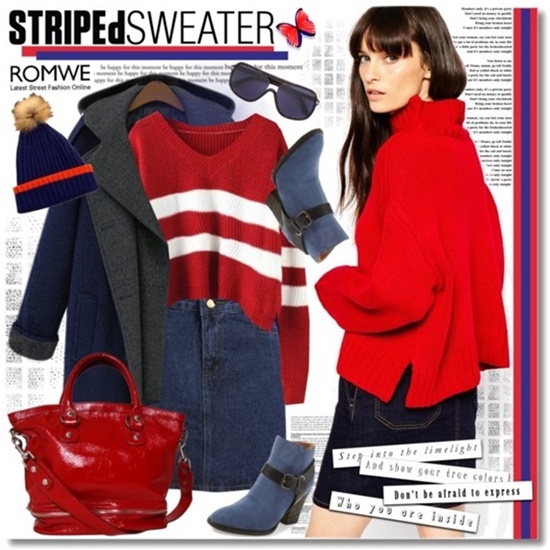 DENIM SHORTS
Much like the classic LBD and the plain white T, denim shorts rank high on the list of timeless trends. Loved by many – from young to adult, perfect for all different body shapes and ages, the versatility of this chic and easy wardrobe staple makes this classic style a must-have for summer, and is perfect to be worn in various creative styling. Just keep it classic head to toe with tank top and a pair of cut-out canvas sneaks. Or, you may go rocky casual with bandeau top, plaid shirt, and booties.
Check more styling ideas for wearing denim shorts here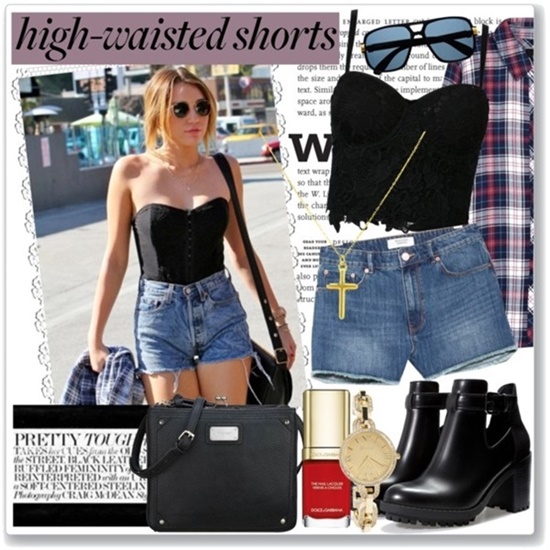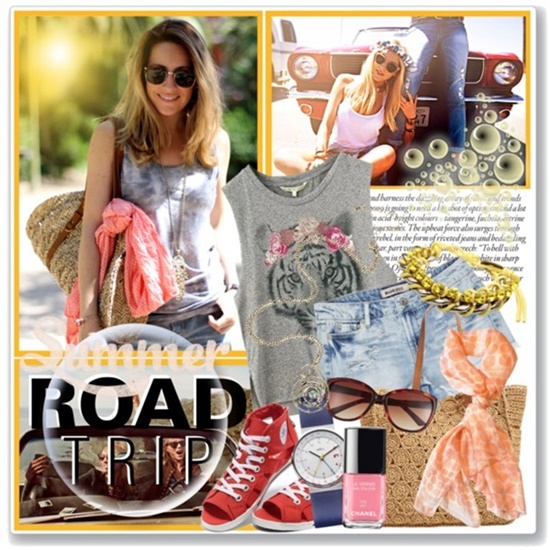 DENIM PANTS
We all have our favorite jeans, whether they're those lived-in classic blue hues you've had for years – from dark navy to light bluish – or oh-so-trendy bright colored pieces, no matter what the style of denim you gravitate to – skinny, boyfriend, high waisted, wide leg, etc – there are countless ways in which you can style them. With bright season quickly approaching, denim jeans are sure to make a comeback on everyone's daily outfit rotation.  Here are some ideas for ways you can style yours too