We absolutely love the new Alice + Olivia Spring Summer 2015 collection full of flirty charm and elegance with whimsical palette of whites, blacks, cool lavender, coral and aqua hues mixed with vibrant shades of sunset orange, canary yellow and light blue. Inspired by her trip to the Palace of Versailles, Stacey Bendet, CEO and Creative Director of Alice + Olivia, creates her new collection for the brand with great mixing of patterns, colors, and silhouettes between modern romance and girly rock and roll.
For this bright season 2015 Stacey includes her collection playful, but also sophisticated and elegant, featuring silk chiffon handkerchief hem gowns, full skirts, pleated tops, fitted sheaths, embroidered sweaters, high-waisted cropped pants, and cool wide leg trousers along with several party dresses and festive looks in sparkles and beading.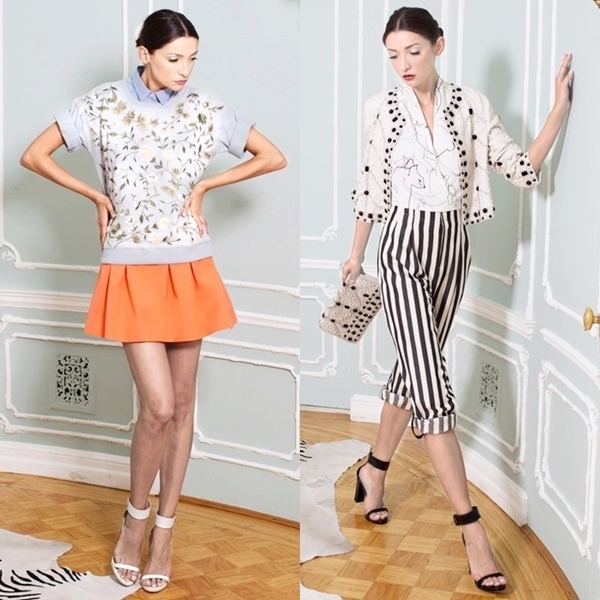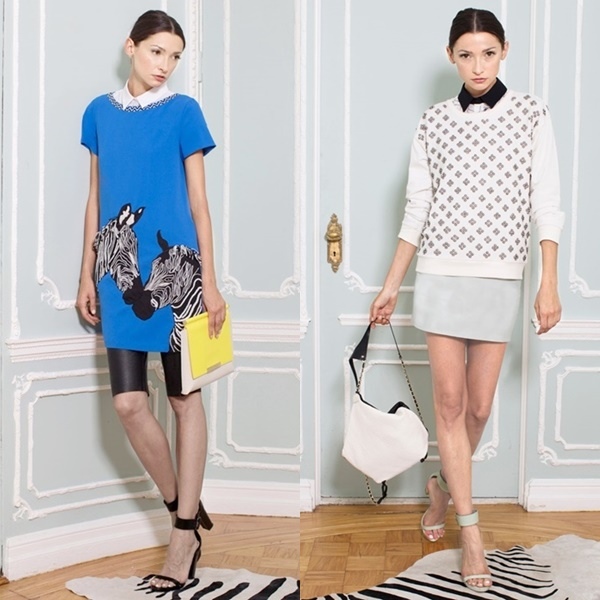 Among the great combos featured through the collection, there's a crewneck top in grey color and floral prints with short cuffed sleeves, which is worn atop striped shirt and styled with A-line, orange mini skirt, as well as a shapeless blue T-dress featuring printed zebras snouts, which is worn atop a basic white shirt and paired with classic black slim-fitting culottes. The high waisted cropped pants in stripes are paired with a V-neck blouse and a bottom down short jacket, while the cigarette pants are paired with a sheer blouse underneath a nice printed collarless jacket.
There are also several classic, preppy looks which include a floral pullover that is worn atop bright coral shirt and styled with below-the-knee skirt, as well as a collarless asymmetric pale-pink coat which is worn with light orange dress and accessorized with floral clutch and lavender strap heels.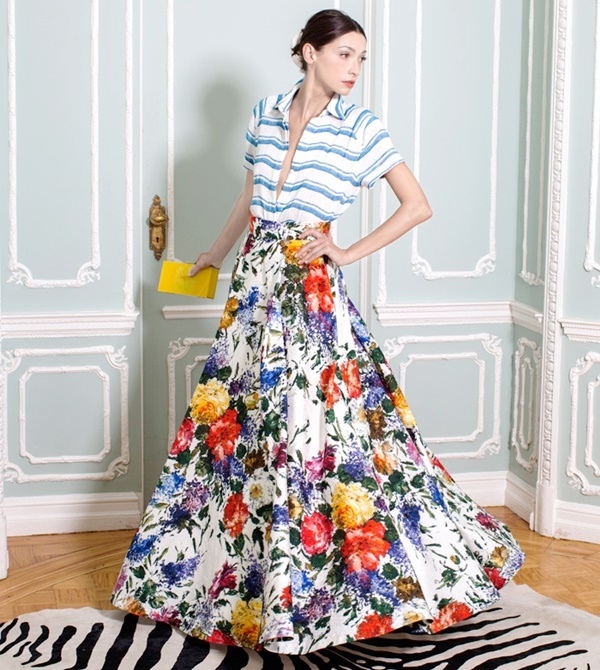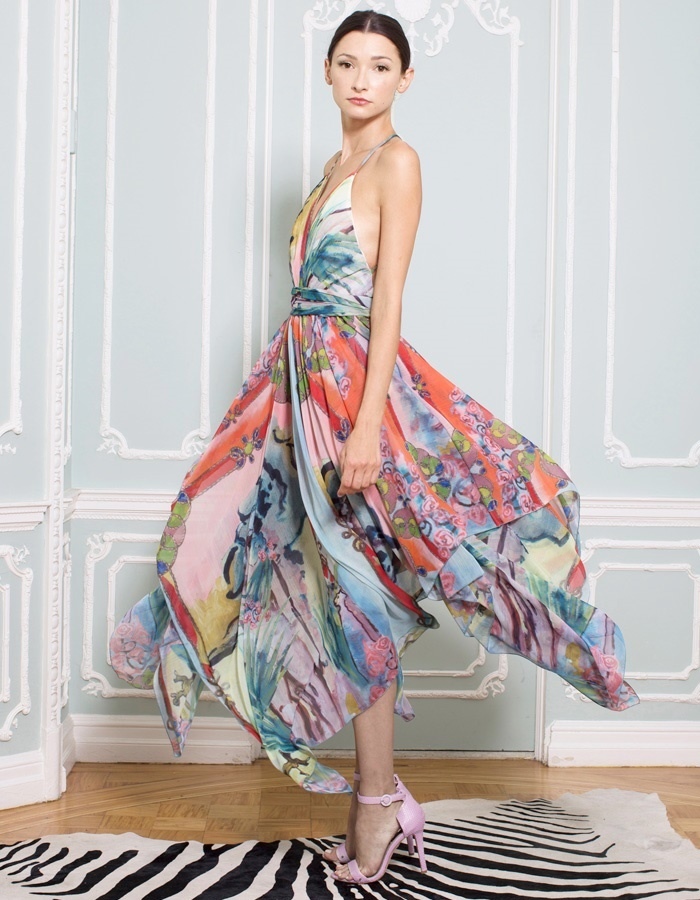 As for dresses and full skirts, a super beautiful A-line maxi skirt in floral print is paired with simple striped button down shirt for a fresh summer day lookbook followed by three colorful printed dresses including sheath dress, full skirted dress with back-strap, and handkerchief dress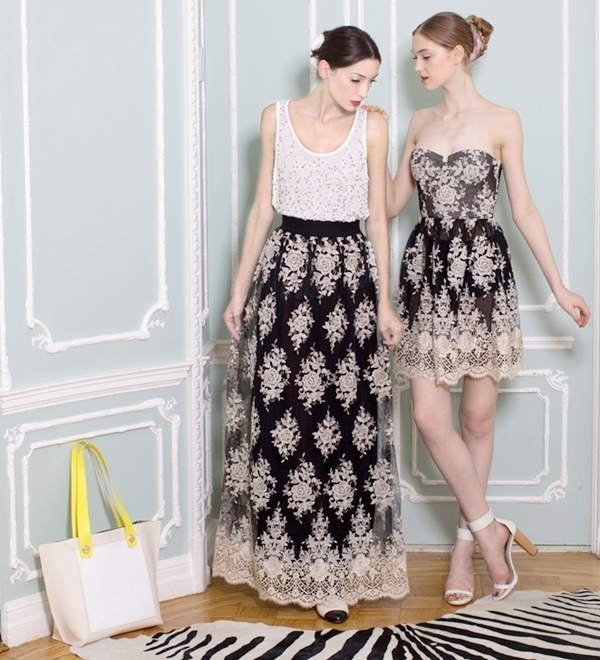 Not to mention, a range of glamour dress selections – including a deep V neck handkerchief dress with side slits, off shoulder mini dresses with flowery prints, simple white tank tops with maxi dresses in the same print, a deep V-neck dress resembling a robe with a slit over the left thigh – are also shown for adding luxe feminine touch into the look.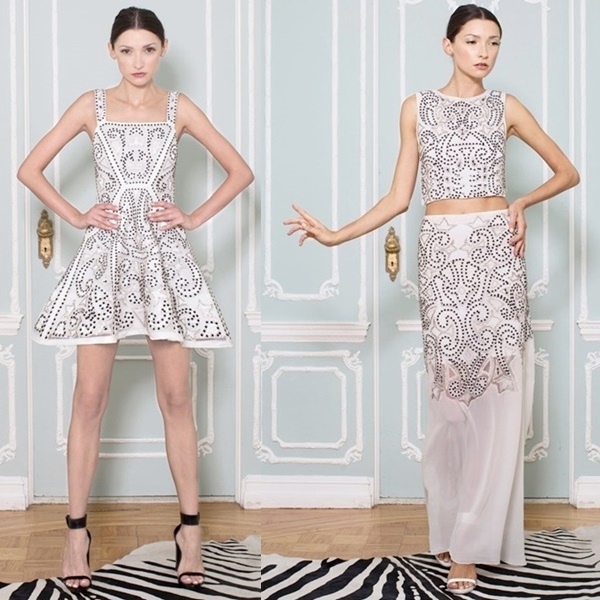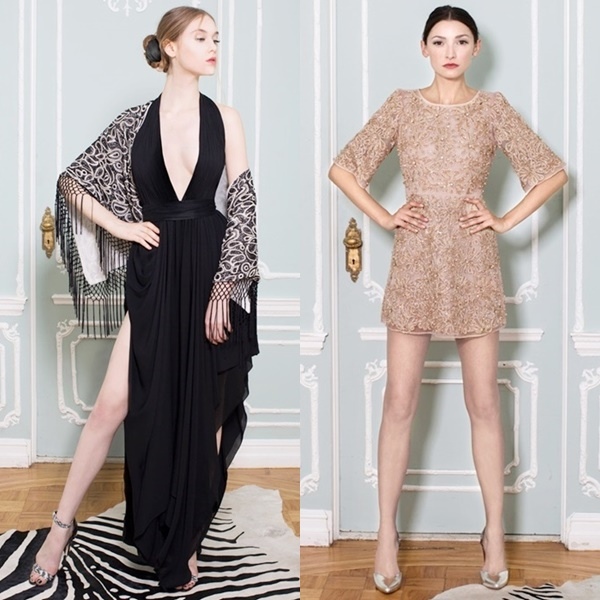 All in all, bringing classy, colorful and luxurious selections matched perfectly together for the bright sunny seasons, Alice + Olivia Spring Summer 2015 collection by Stacy Bendet will make an excellent addition to the upcoming seasons.