Guess Fall Winter 2013 Advertising Campaign 01Seductively free and wild, GUESS Denim has released their new Fall Winter 2013 Ad Campaign featuring models getting dirty in the desert on location in Joshua Tree, California, with an old Indian motorcycle and a guitar. The pictorials were photographed by Raphael Mazzucco as she staged mannequins in fabulous 100% denim outfits. Inspired by vintage Americana influences, the new campaign features strong denim on denim looks, screaming the release "evokes the freedom of a road trip into the desert".
Directed by the artistic director of the brand, Paul Marciano, the campaign also features outstanding models including Gigi Hadid, Natasha Barnard, Megan Williams, Kate Bock, Gui Fedrizzi and Jacey Elthalion, who sport number of denim pieces including worn-in denim overalls, shirts, coveralls, jackets, jumpsuits, and jeans in various shades of indigo.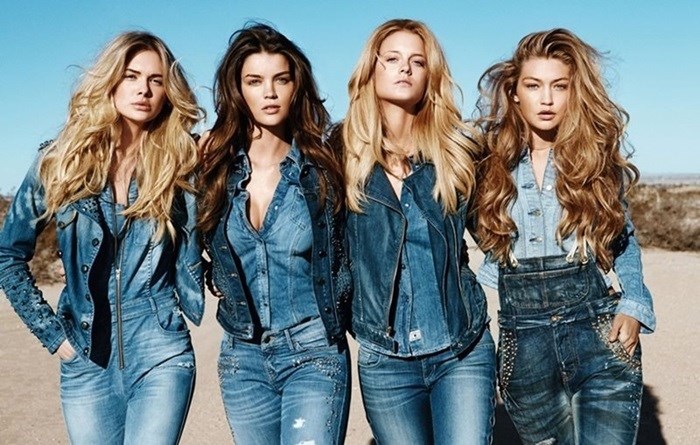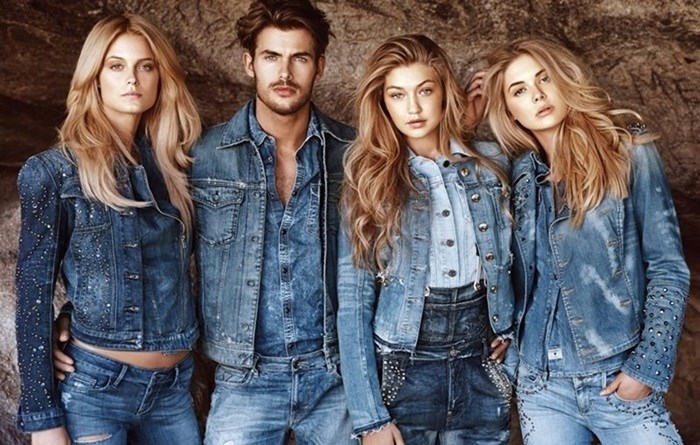 As the campaign showcases the predominant neutral shades to represent the denim and the desert palette, some images strike with vibrant red leather jackets and coated denim that are adding a touch of pop of color to keep it looking lively and fresh, yet alluring and seductive. While denim shirts and jackets in classic silhouettes as well as embellished, navajo-printed, and moto styles add to the Western feel of the collection that you can see by looking at the photos.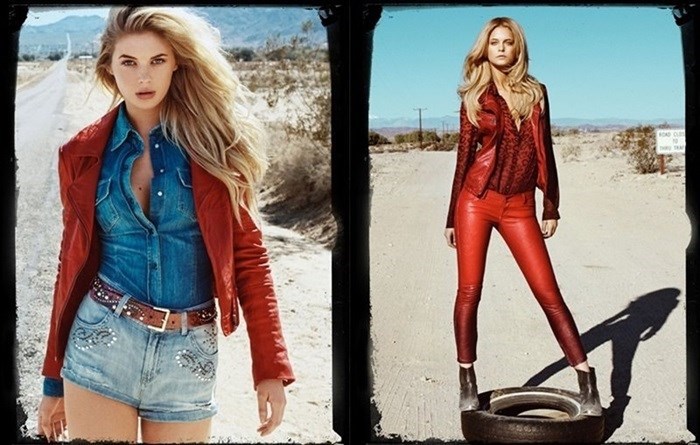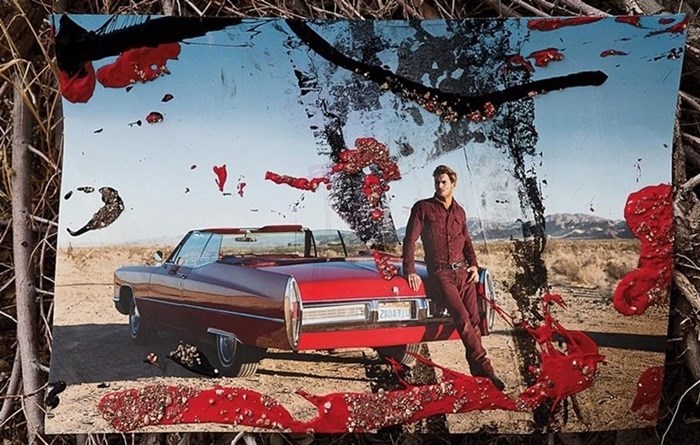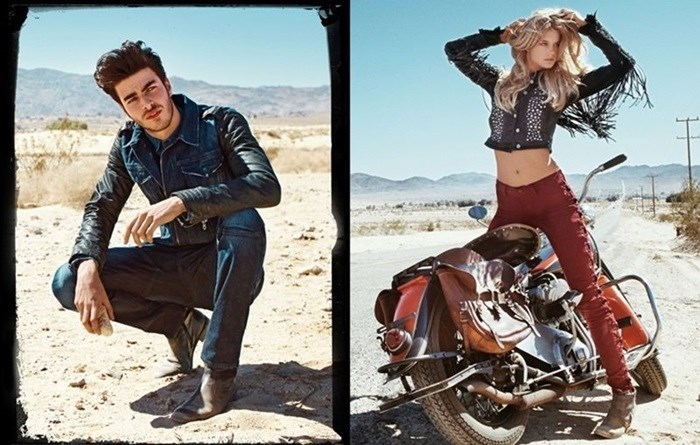 All in all, the new Guess Fall Winter 2013 campaign offers such amazing collection of denim outfits top-to-toe, with no clashing or awkwardness like people expect when pairing more than one piece of denim together. This is definitely a fabulous example of double and triple denim done right!