We all know there are certain things that simply can't be changed – as much as you might want to. Your body figure for example, if you are 5′ 4″ (162 cm) tall which by the fashion industry's guidelines you are considered petite, sometimes being petite feels like a serious impediment to your style – especially for the vertically-challenged, who often complain that a certain street style star's look would "only look good on someone tall". But do petite women really need to look taller?
As fashion changes, so do plenty of old-fashion rules, we broke the rules on appropriate dressing decades ago. Today, one most important thing in fashion is to dress with confidence and elegance – in whatever body shape you have and with any personal style you love to wear. Just make sure you don't dress to be someone you're not. Dressing as a petite woman, for example, doesn't have to be difficult as long as you don't feel like you need to be tall when you aren't. The goal of dressing as a petite is all about finding clothes that work well with your natural figure.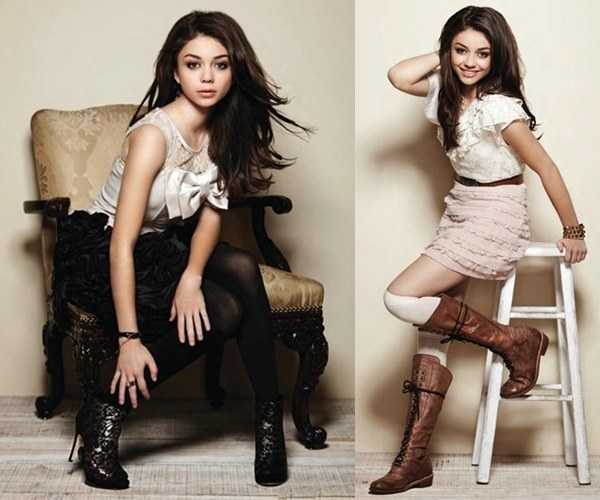 If you look through the internet, you see there are many simple guidelines you can follow to accentuate your rocking body. Your best bet is to rely on a few clever fashion tips to flatter your figure, which at the same time can make shopping a whole lot easier so you can get out there and feel sexy and confident in your petiteness using nothing but what you've got in your closet.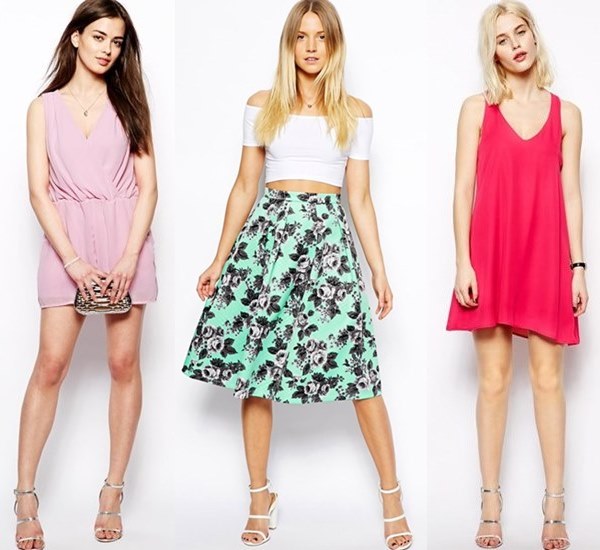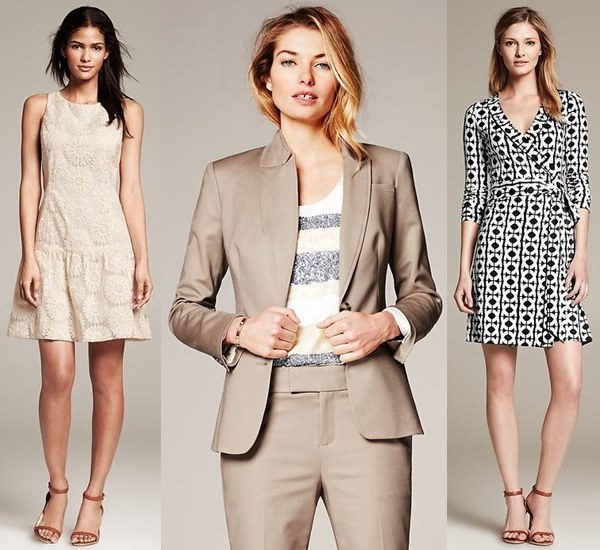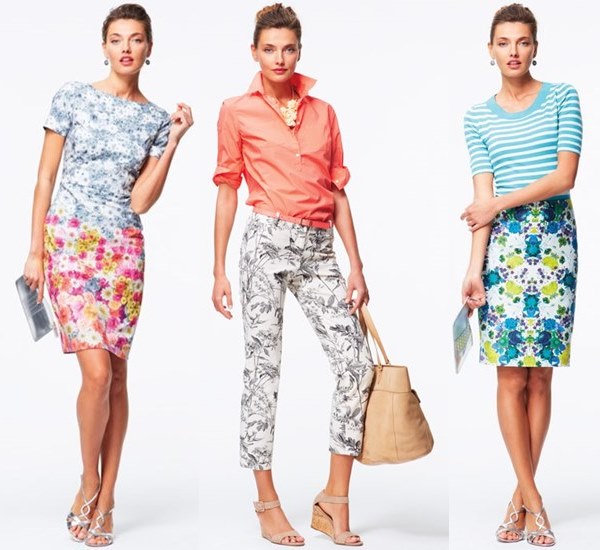 Fashion Tips and Style If You are a Petite Woman
FIND BEST PETITE CLOTHING STORE
Although not all places do this – some brands don't even have a petite line – start making list of boutiques and retail stores that provide pieces for your figure. Here are 10 retailers that carry a petite line:
1. The Petite Shop
2. The 16th Bar (specializes in petite styles)
3. Talbots
4. Eddie Bauer
5. Banana Republic
6. White House Black Market
7. J. Crew
8. Gap
9. Old Navy
10. ASOS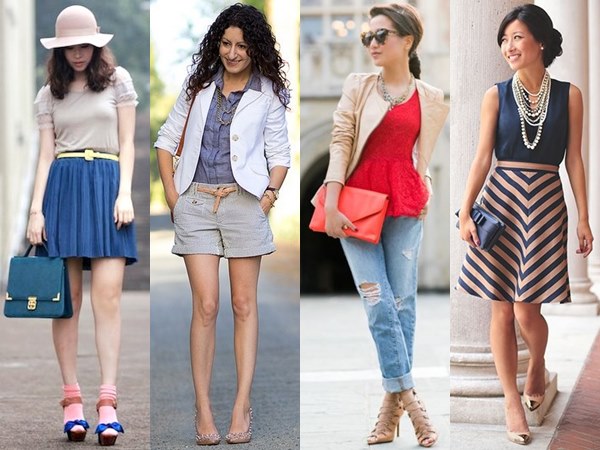 GET THE PERFECT CLOTHES
As with any wardrobe for all body shape, it is important that fit you right. Especially for petite figure, fitted or semi-fitted clothing looks better than loose-fitting apparel or anything that is too tight.
1. If you love a looser fit, define your waist and add some shape with a belt.
2. Opt for clothes that flatter your body type, enhance your assets, and probably – if it's really necessary – find clothes that give you look taller (vertical stripes or monochrome outfits).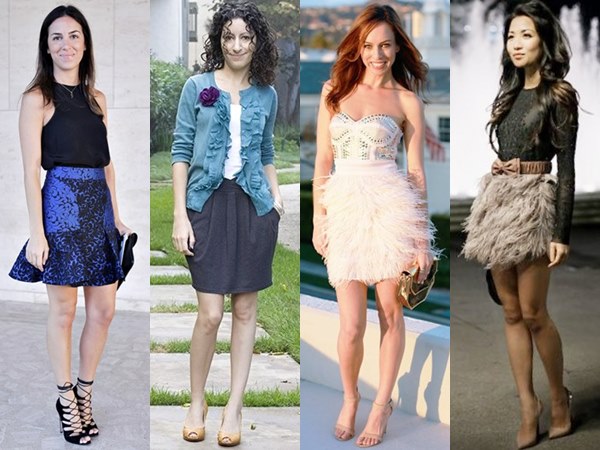 Whether you want to go with ruffles or fringes, make sure everything well fit. Preferably to choose mini outfits to emphasize your figure and with a skinny belt or waistline to define your natural waist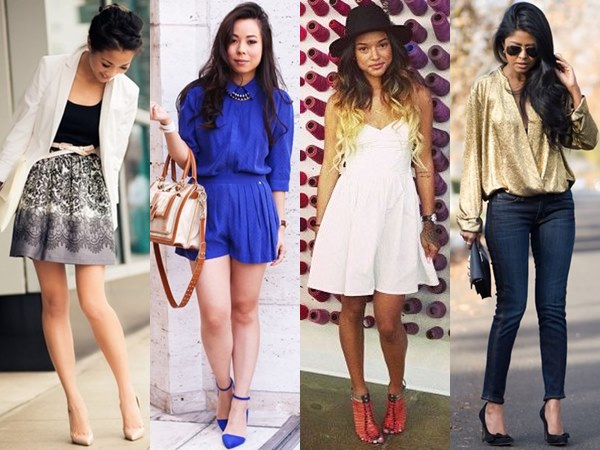 Make a good balance with your outfits. If you go with pleats – or other detailing – at the top of your outfits then go simple and light at the bottom part of your body.
3. Do not hesitate to get your clothes refitted if they don't fit you well. Try to choose garments with less detailing since extra fabric adds bulk and can make you look heavier than you really are.
4. If you insist on dressing with ruffles, pleats or layering, go easy on them yet don't go too plain. Make a good balance and try busy detailing with one-tone color, or colorful details with smaller size and simpler outfit – less accessories and classic cutting. And this also goes for prints and patterns.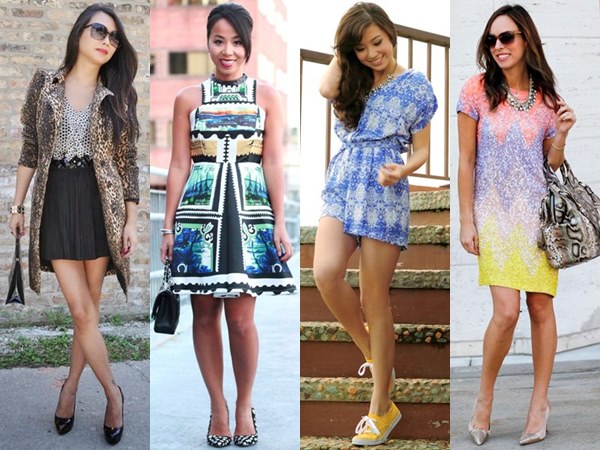 Everything is all about balance. If you go with bolder prints opt for a simple outfit, on the contrary, if you choose outfits with more layers and details then choose smaller prints in natural or pastel colors
BE MINDFUL OF PROPORTION
I truly believe you can wear almost anything, as long as it's the right proportion to your petite frame. Follow a two-thirds-one-third rule. Meaning, wear pants that cover two thirds of your body (high waists) and shirts that cover one-third.
In order to achieve best proportioned clothing to your figure, you have to pay particular attention to where things fall on your body, and this goes for the hem, the waistline, and the sleeves of your outfits.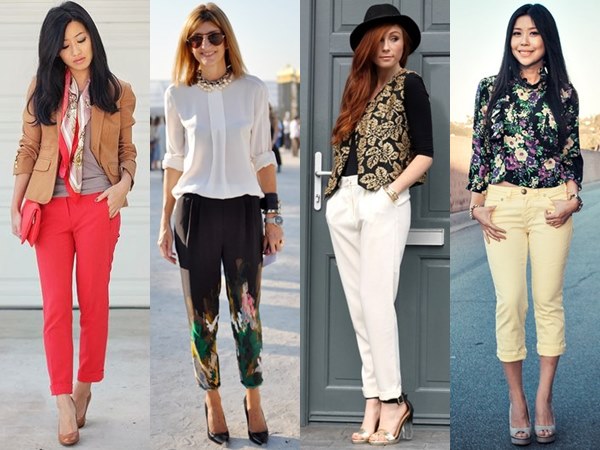 Cropped pants or trousers can cut short legs in half making the legs look even shorter. Opt for heels to balance the look if you do crop pants and tuck in your tops to give slim-fitting silhouette.
1. When wearing crop pants, for example, to get your best look make sure your pants are not too cropped and that the hem hits the ankle or slightly above ankle area – depending on each personal preference, sometimes anything resembling Capri pants cut short legs awkwardly.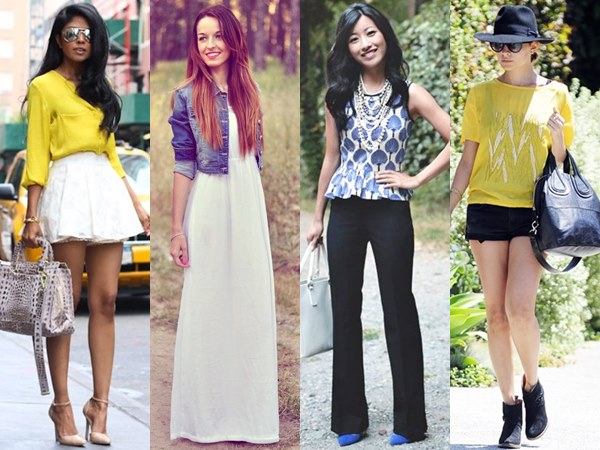 2. Make sure the outfit lengths don't fall on in the mid-calf region, you should either go super-long (ankle-height or below the ankle), or super-short (knee height or above the knee).
3. Look for skirts or pants that sit higher at your natural waist, or try tucking in your tops and cardigans then adding a belt to emphasize your waist.
4. Two-thirds-one-third rule means you need to define your waistline two-thirds for the lower body part and one-third for the upper part. If you have to split up your body at the center line, opt for belt with a skinny version and wear heels to add height to your lower body part.
On the contrary, if you want to opt for flats or shorter length, choose outfits that sit higher at your natural waist (just below your bust line)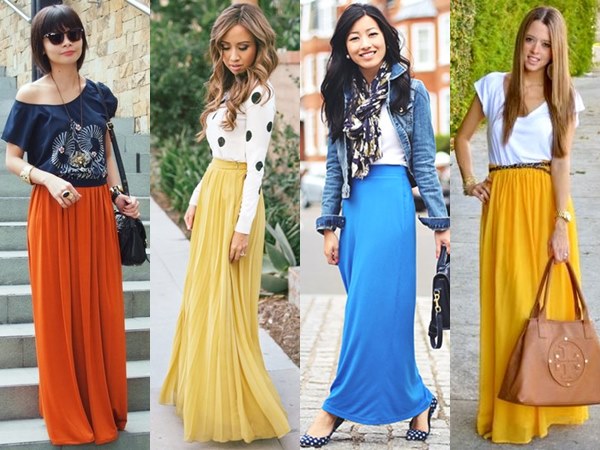 Opt for nowadays hottest trend of long skirt. Boho skirts usually finish at the ankle – light and flowy – which are ideal for petite women because they create the illusion of being slender and taller.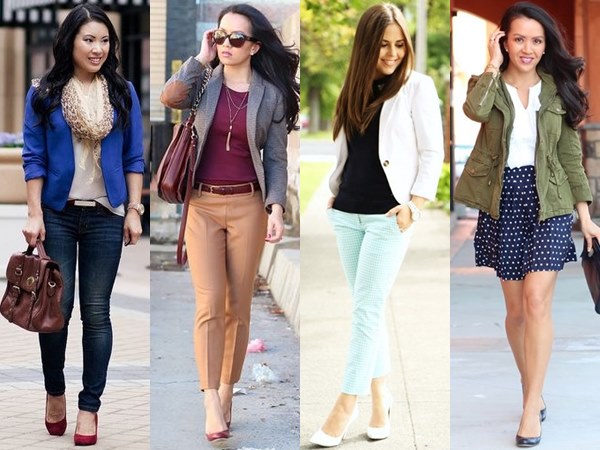 5. The tops of sleeves should sit on your shoulder and that the sleeves aren't too long. When choosing a blazer and jacket, always make sure the seams sit perfectly at the bony tops of your shoulders and that the sleeves hit exactly at your wrist – delicate wrists and soft forearms with three-quarter length sleeves are such a good idea.
6. As for long coat, pay attention to the length of the coats, wear it opened-button or opt for mid-knee length, just above the knee length, or miniskirt length
When choosing an oversized long coat, the key is to look for styles that are oversized, but not overwhelming. Make sure your entire outfit is slim fitting to balance the look, and opt for a coat that doesn't look heavy – simple cuts, bright colors, or light fabrics
Generally, the better fitting your clothes are, the more polished you'll look. Use good judgment when it comes to balancing out your outfit.
THE LIGHTER THE BETTER
Those clothing with heavy, busy, or boxy silhouettes are not really recommended – although, then again, it depends on your personal styles – but figure-conscious clothing with simple alterations like one-similar tones outfitting, shortening sleeves, taking up shoulder straps, or hemming a dress can make a huge difference in the overall look.
MAKING FIGURE VISUALLY TALLER
In term of visual illusions – whether you agree or disagree with these advices – there are still general rules for petite figures to instantly look taller and slender.
1. Very large, gigantic prints all over your outfits can overwhelm your frame – some says the print shouldn't be larger than your fist. So keep it in balance by pairing the prints with solid colors.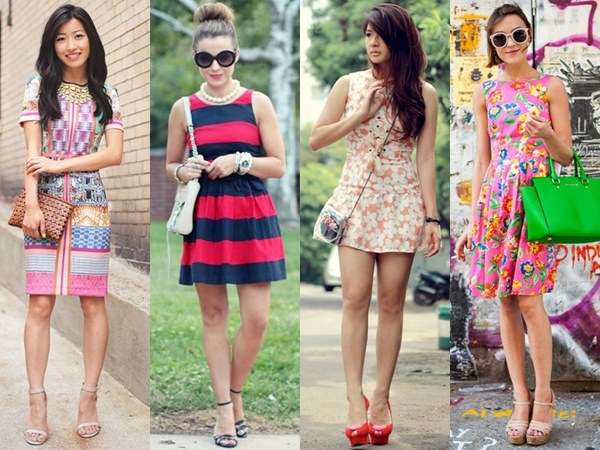 If you love wearing bright and busy prints, always remember to balance it out. Opt for a simple dress that sits above the knee – preferably mini sheaths, shifts, or skaters – so that you don't look overwhelmed.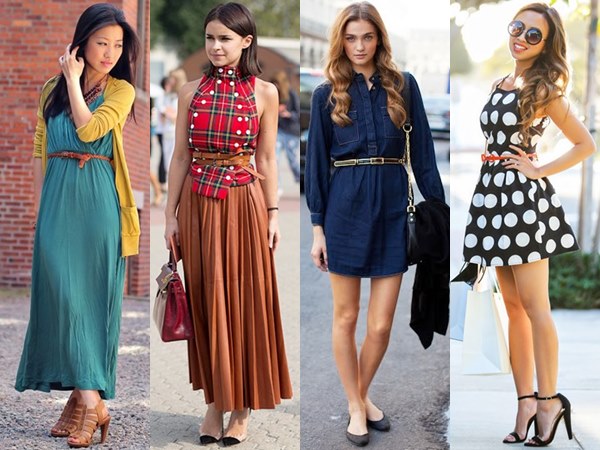 2. When it comes to belts, short girls should always opt for a skinny version. Keep belts slim and match them to your outfit. If you are insist on a wider belt, choose one with the same color tone as the outfits.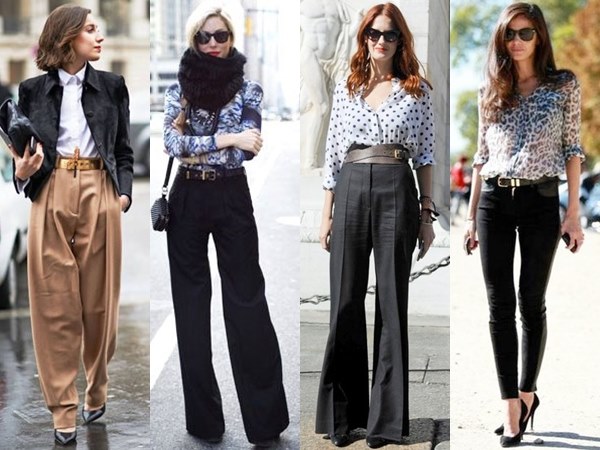 3. Even if you wear a belt – wide or skinny – with the same color as your pants, it makes your legs look longer as it is continuing the vertical line of your pants.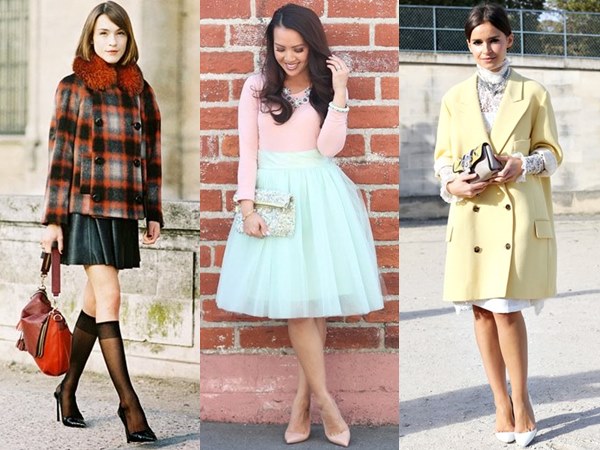 4. Wearing any type of heels is probably the easiest way to actually add height. If you want to add more the illusions of height, pointy shoes that have a low-cut vamp instantly elongate your legs. A vamp is the portion of a show that cuts across your foot at the front. So, a low vamp cuts across the base of the toes. Find a pair that matches your skintone, your outfit, or your tights/stockings, that's even better to give the illusion of mile-long legs.
5. But obviously, flats – whether sandals or ballet shoes are also great for petite figure. For general fashion tips, T-strap looks great to create leaner and taller silhouettes, while wedges that don't give heavy looks are suitable for petite frame. If you opt for heavy-looking shoes, such as wedges or boots, then light weight and simple attire will balance the look. Do your own judgement to create that balanced outfits between top, bottom, and footwear.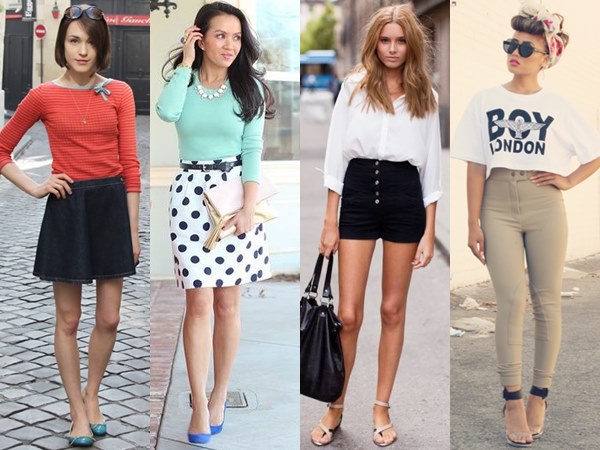 6. Whether you choose skirts, shorts or skinny jeans, be sure to make the elevated waist visible by tucking in your blouse. This is an easy way to get your clothes to fit closer to your figure framing your shape more flattering.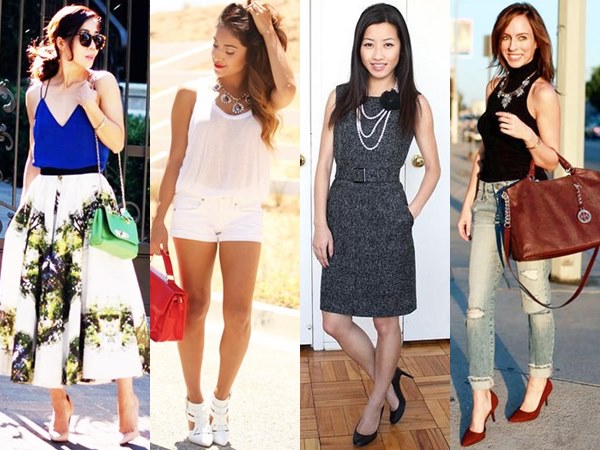 7. Tops with V-necklines – especially the plunging one – or U-shaped necklines aid in creating the look taller, as it elongate your neck and give the illusion of a longer, leaner torso. Or you can go with plunging necklaces or statement necklaces formed like V shape to give the same illusion as V-necks.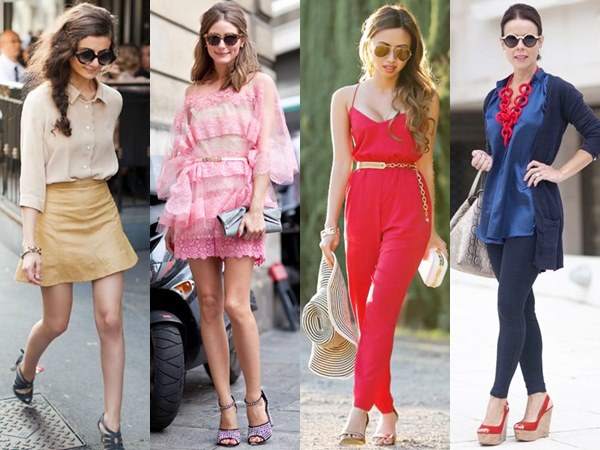 8. Other easiest way to enhance to look taller is wearing monochrome outfits as it helps create a vertical line. Choose an outfit with the same color family and keep each silhouette crisp and tailored
Finally, take a look at various street styles for more inspirations and ideas on how to fashion your petite figure fabs.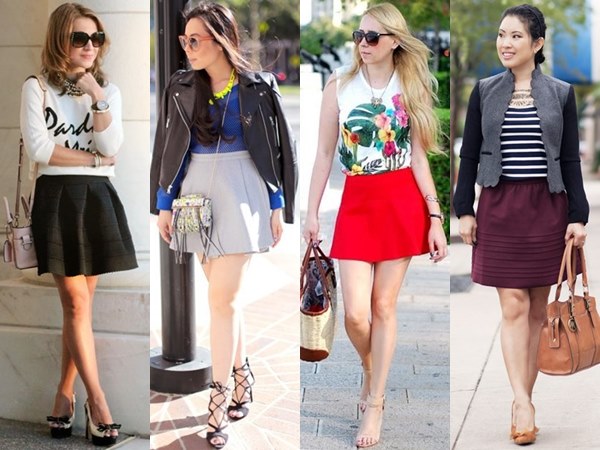 Mini Full Skirts or Skater Skirts are perfect for petite figure as they elongate your legs creating much taller silhouette and slender figure – thanks to its design that is fitted at the waist then flared out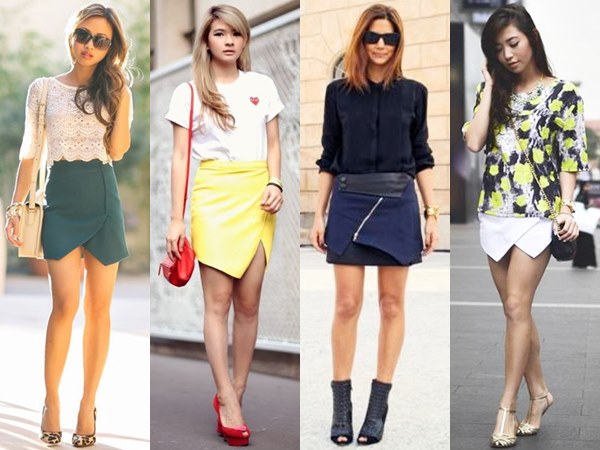 Wrap Mini Skirts are also great for petite figure as it looks incredibly flattering and dressy. Opt heels to elongate the legs as well to create that polished-chic look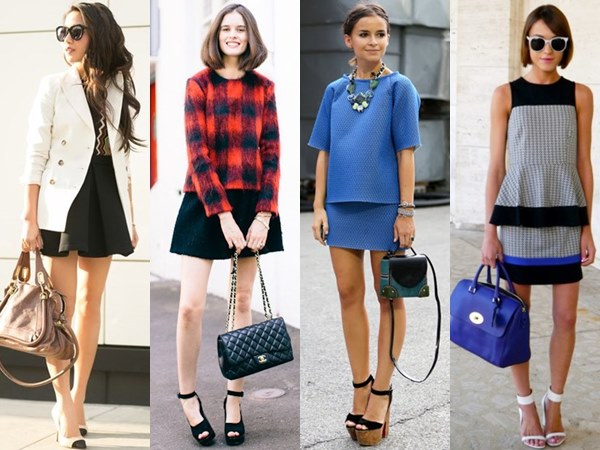 All types of mini skirts are definitely your best friends that you can pair with any type of tops. If you are skinny, opt for a shift blouse to give volume at the upper body then balance it out with simple pumps or heels to give weight at the lower body.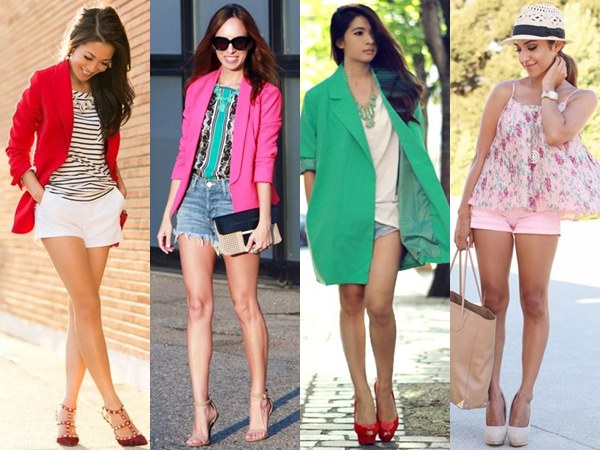 Bet on shorts for the upcoming bright season, and pair them with flowy tank-top for that breezy look. Loose-fitted tops tucked in into the shorts then paired with light-weighted layers such as blazer or cardigan is also a good option. Make sure to create an easy, lighter look for your petite frame
High waisted flare-out pants or boot-cuts that sit below the ankle can perfectly give taller silhouette especially if it's paired with heels.