Italian label, Bluemarine went romantic, elegant, and sentimental for its new Spring Summer 2014 show at the Milan Fashion Week. Creative director Anna Molinari embraced certain fragility, championing images of butterflies and flowers for a collection, fresh from the garden. Throughout the show, the models paraded wearing silky blouses and leather skirts that give a touch of urban chic. Certainly, the Blumarine woman becomes a diva dressed of shades and crystals for this spring summer season.
First, the show kicked off with a series of romantic silhouettes, showcasing diaphanous floor-length dresses and tight, skin-colored corsets that were revealed under the transparent swathes of sheer material. A master with lace, Anna Molinari incorporated an overall natural theme with butterflies and exotic flowers on macrame' and broderie anglaise adorned with sequins, tassels, and feathers, infusing this sexy collection a most endearing quality.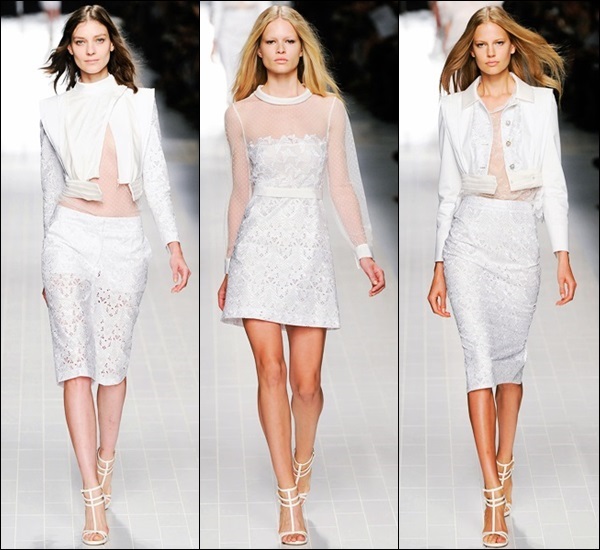 While no doubt see through materials are the must have trend of the season, approach to the same was beautifully unique. There were also short cocktail dresses that were fashioned with printed tulle and fitted skirts in stretch crepe de Chine and satin, while number of figure-hugging looks came out with printed organza with iridescent detailing and gilded jacquard patterns. This time it was when the furry collared yellow skirt suit and the frilly purple polka dot dress strolled into the show.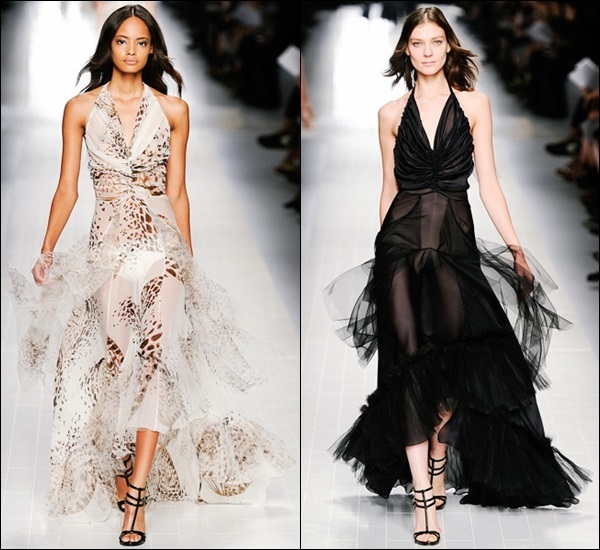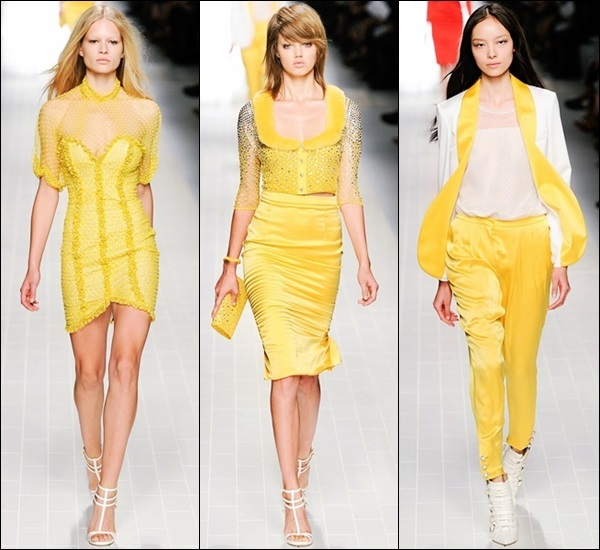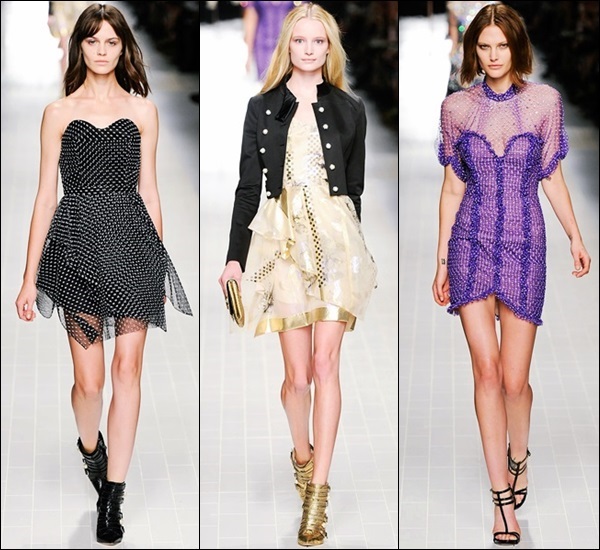 The whole designs were in essence lush and elegant, which exploded into a burst of bright spring hues such as bright red and yellow, as well as vibrant black, white, and grey, shaping the wardrobe of a confident young woman. And accessories add the luxe vibe of the collection, including shoulder bags with plexiglass and metal straps, and clutches in patent leather with jewel applique'.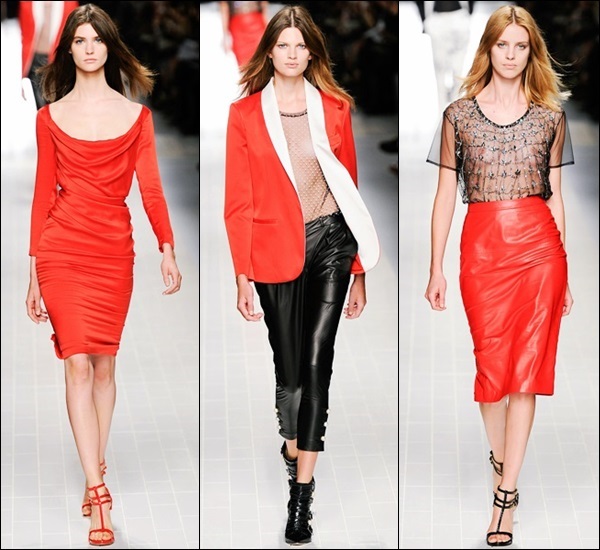 As for prints and textures, the lush prints were often presented in a three dimensional and most importantly refreshing manner, while a fifties glamour was seen on the runway when models wore trousers and boxy blazers combos, midnight black tops, feathered mini dresses and gowns in sequin and rhinestone embellishments to show a jazzy fashion statement.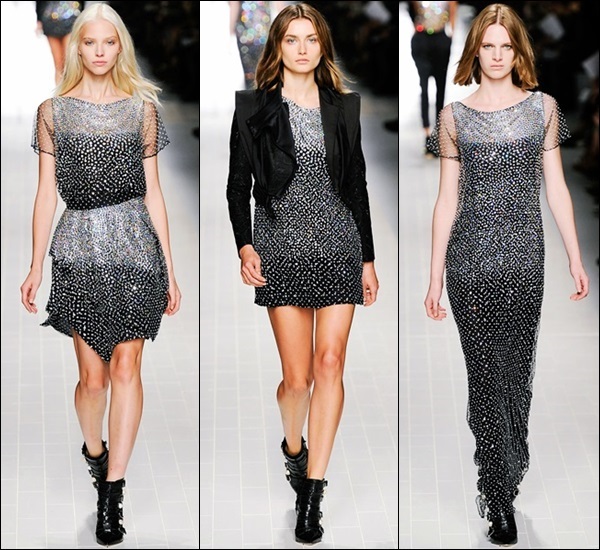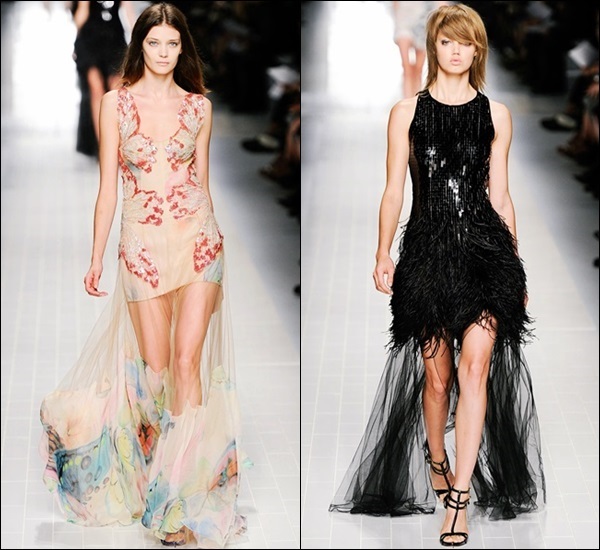 All in all, the entire selections were proposed equally feminine, alluring, and romantic with the butterflies that superbly carry the fabric, and even intertwine with morphing leopard-like prints. The lace itself, on the other hand, is a must in any Blumarine collection, while reminiscent of the fifties is nevertheless presented through an engaging modern view of womenswear. Girl carrying these pieces is stylish yet relaxed and most importantly gets the best of the season.