From leaves changing color to pumpkin spice everything, from casual chic to menswear inspired, from daytime basic to night out combo, just because it's cold outside doesn't mean you can't have as much fun getting dressed as you did during the warmer months—and look just as stylish! It's time to pull off your favorite jacket, put on your ankles boots, and get warm — all in fun fall winter shades including sparkling look with sequins, there's too much to love about, especially when it comes to plus size fashion.
During the cold days in fall and winter, we all agree that warmth is the first priority. Even it is just a street style, our outfit must keep you warm as well as stylish. Flip through to find some of the best on-trend pieces for the season—to keep you looking cute and staying warm all season long, ranging from military trench to duster coat, from animal print to sequined pieces.
PLUS SIZE CASUAL CHIC LOOK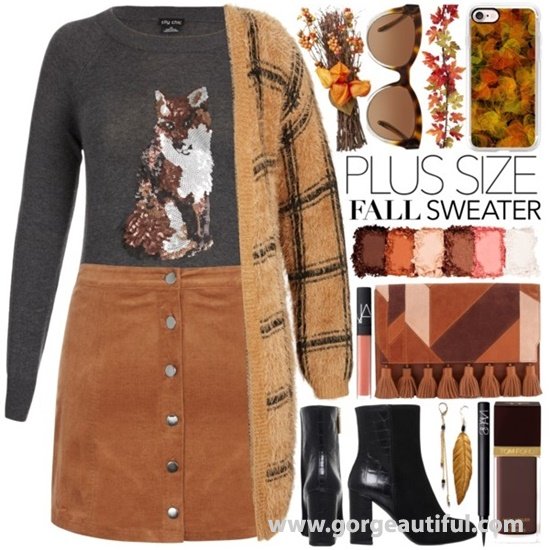 Layered clothing that combines cute mini skirt, such as this mod style skirt, comfy knit cardi, chic sweater, and booties are one best options of style during the seasons. To keep as warm as possible, try wearing simple tights in black or wear more winter accessories like gloves, scarf, or beanie.
MILITARY TRENCH WINTER STYLE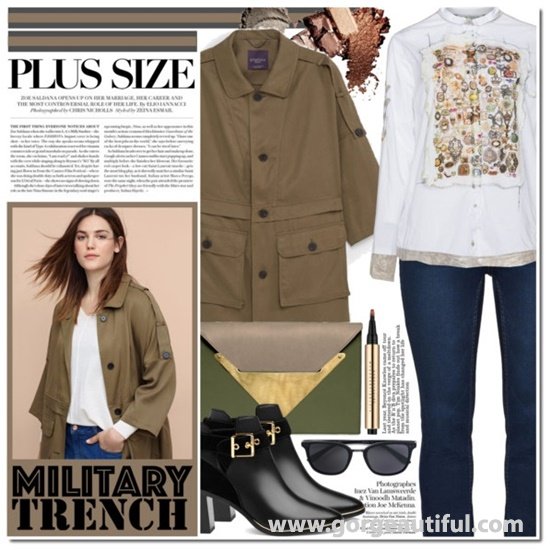 This military trench coat – designed in soft fabric and comfy style is a perfect piece for a cute casual winter outfit. Add other casual pieces in neutral colors for easy day-to-day wear, or go with something in military theme – such as in olive or khaki shade, camo prints, or details that echo military chic for a stylish look
PATTERN MIXING PLAID AND LEOPARD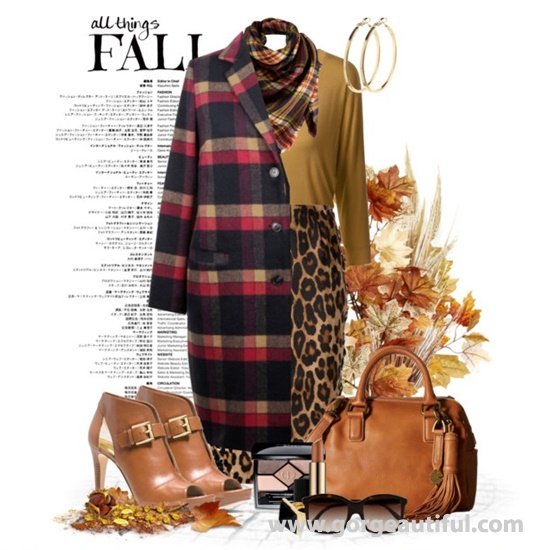 Liven up your look with mixing prints. Never afraid to mix and match multiple patterns in one outfit such as an oversized coat in plaid pattern mixed with leopard printed pencil skirt. Learn "How to Mix n Match Prints and Textures in Outfits" for tips on how mix and match prints
AUTUMN COLOR SUEDE OFFICE LOOK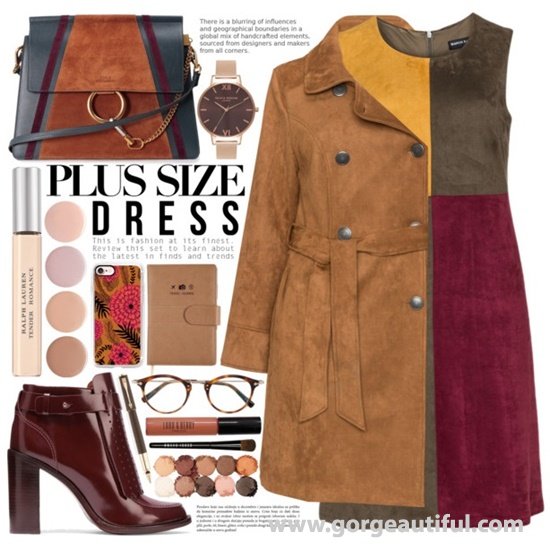 Layering is important when you're aiming to look cute and stay warm, and this look is super stylish and easy to achieve. All you need is suede pieces head-to-toe with colors that embrace autumn season. Just jazz it up with a fun patchwork color-blocked piece – such as this cute mini dress, and you are ready for a cute business casual office attire.
MAKE A STATEMENT WITH MUSTARD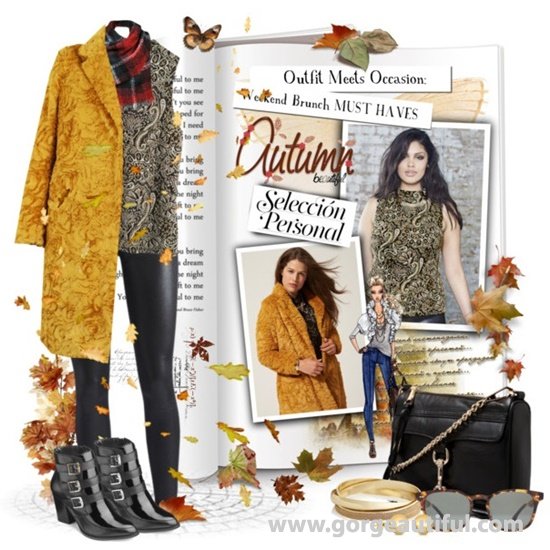 Make a statement with this super cool rose-embossed boyfriend coat to liven up a cold day. Add some serious glam to your outfit with printed top and wet look skinnies then finish it up with glossy buckled booties and bright scarf to give more interest. You can never go wrong with this classic and simple combo.
ADORABLE FALL COLOR PALETTE
Floral print skirt paired with a bright orange tunic give you that adorable and fresh autumn-y look for days – and work perfectly with oversized coat in matching color or those pair of cute patchwork booties for a rustic yet modern street-style star.
MENSWEAR INSPIRED LOVELY PINK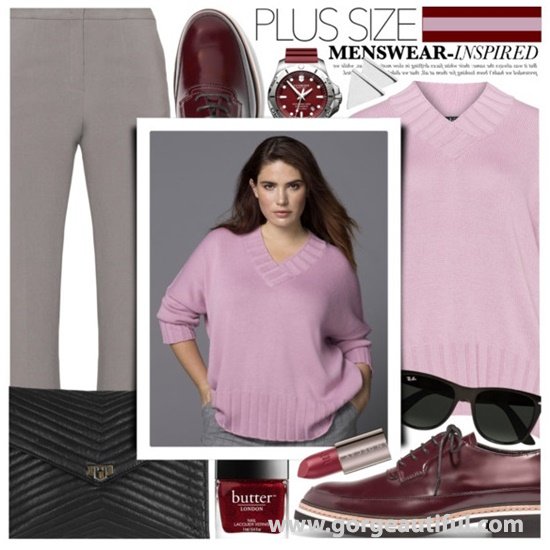 Go for this simple menswear inspired combo with a touch of girly pink knit jumper. To keep the look minimal, style a pair of crisp bootcut trousers in beige or give a small spark of dainty silver studs. To add a little bit of interest, go for a bright-colored burgundy brogue shoes, and other small details – such as accessories or nail color, as well as a scarf for an optional choice.
WORKING WITH STRIPES IN WINTER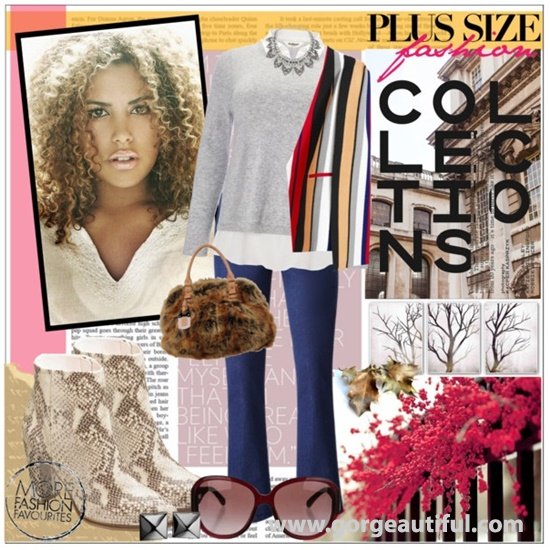 A crisp white shirt underneath knit jumper, a colorful cape coat and a pair of classic denim bootcut are the ultimate no-fail outfit combination for winter. To give the outfit some interest, put more pieces into the look such as a fur satchel, statement necklace, or a pair of python print booties
WORK YOUR OFFICE ATTIRE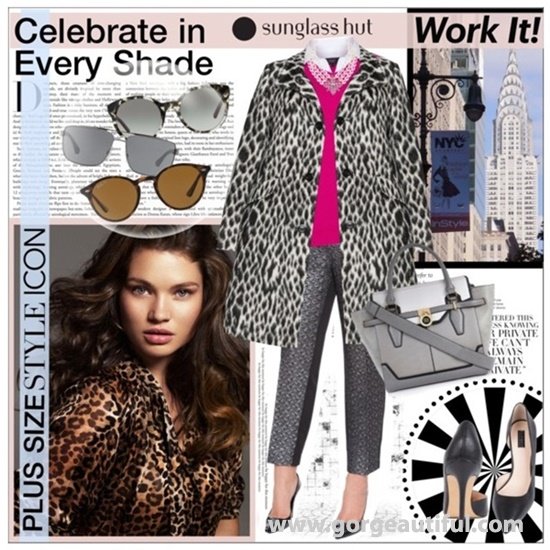 For those days when your office is freezing, opt for a classic wool-blend coat with interesting print over a bright colored knit jumper that combined with crisp white shirt to keep warm and, of course, look standout. Pair the top with a pair of slim jacquard fit pants to balance the look, while a cute statement necklace in simple yet luxe design will complete the look for one seriously stylish outfit
FUR COAT FEARLESS BLACK AND GOLD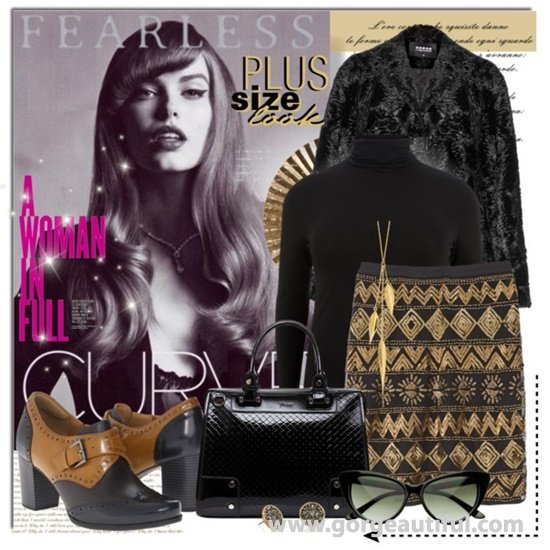 Knit turtle neck is warm, and faux fur is even warmer, and when black and gold are worn together those make one hell of a fashionable statement that you will regret wearing anything else. Just pair your black top with a show-stopping skirt in gold beaded detail for a super-chic and glam winter look. Go for other pieces like shoes and bag simple and classic to highlight your black and gold outfit
SEQUINS CLASSIC MUST HAVES
Put a twist on the classic white shirt and black flared skirt combo by opting for a skirt with sequins to inject a little sparkle into your fall winter wardrobe. Layer over the shirt with a sporty bomber jacket in colorful houndstooth pattern to give an extra dynamic attitude then finish the look with a pair of black edgy stretch ankle booties
GLITTER GLAM NIGHT OUT JUMPSUIT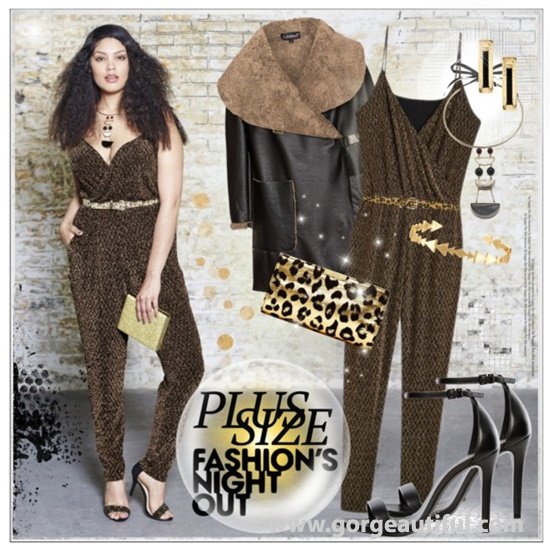 Pulling off a spaghetti strapped jumpsuit for a winter night out is not as hard as you might think. This chic sparkling piece is perfect for channeling this contemporary trend with all-over glitter for a seriously 90s vibe. Keep it warm with a leather short coat and throw on a pair of heels plus a solid chunky necklace for an incredibly chic night outfit. To stand out even more, add interest with a print clutch.